2012 Year in Review - 2. Starbucks Coffee
By , December 27, 2012
The second project showcased in our 2012 featured project is a Starbucks Coffee in Illinois. What more to say? It's a freakin' Starbucks! Well – there is actually a lot more to be said about this project, and why it was chosen as a featured project. The layout is quite unique and the design is just ingenious. This particular Starbucks is actually quite small – it maximizes its store space, along with the communal space outside. This ingenious design was in junction with Charles Sparks + Company. The dining area is also a hallway for passengers to go to the trains. There were limitations as to what could have been used – restrictions which only a NanaWall system could meet. They required a system that could close securely when the store was shut, however open completely during normal business hours. During open hours, the single-track sliding system invites customers in, by vanishing completely – while limiting the amount of space taken up by the stacked panels. Also a system that was aesthetically pleasing. See the other options of closing off the store?? What a difference! Take a look below to see an example of what else Starbucks Coffee could have done!!!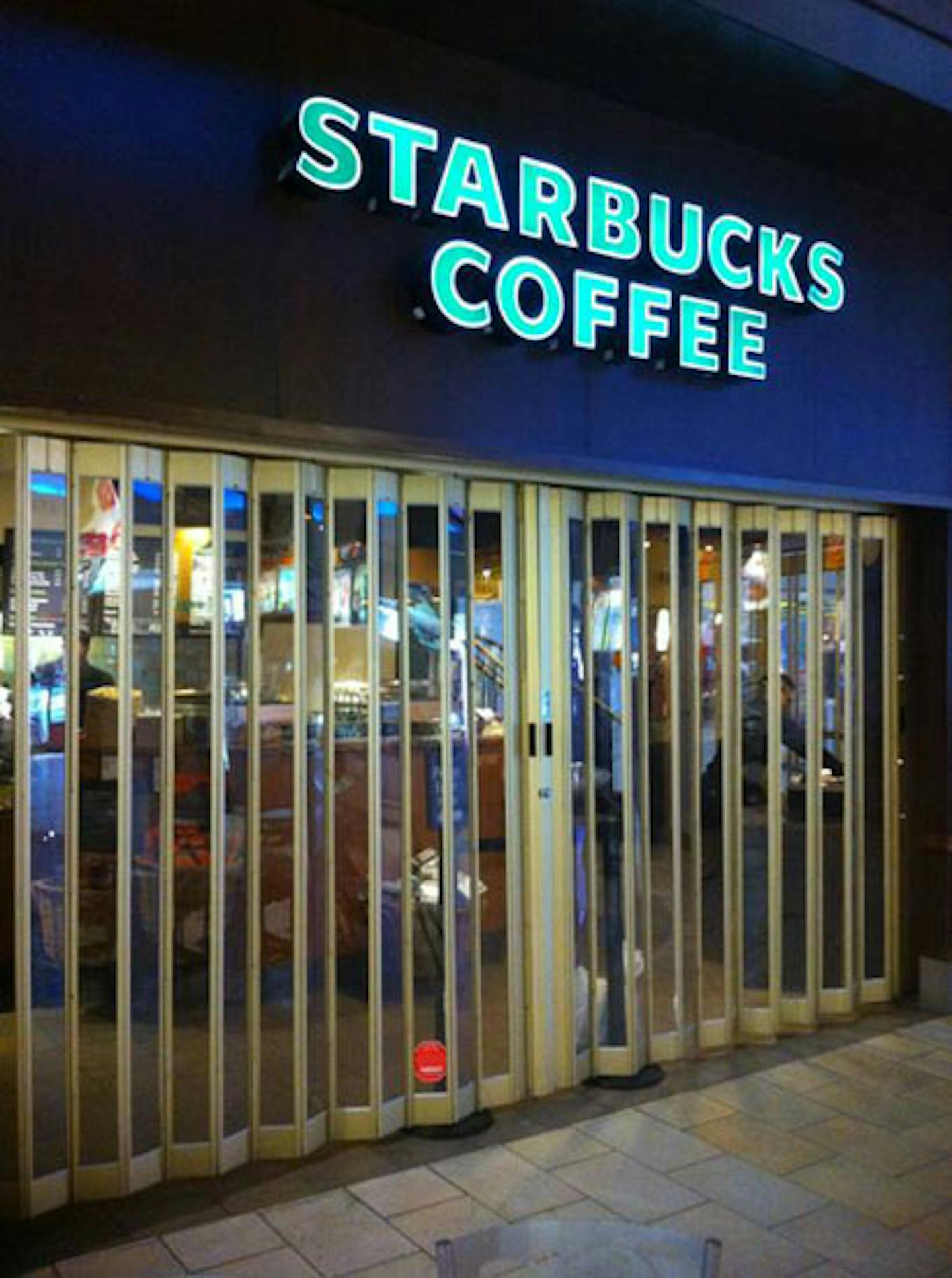 An example of other options, besides a NanaWall system, to close off the store after-hours.
Take a close look at where the panels are stacked away during open hours! An extended track that puts the panels on another "opening" against the wall – check out the ingenious design to make them fade away into the wallpaper! Simply amazing! For great architecture, there are a lot of things that we don't notice, and shouldn't notice, that make it great. Here are some of the key attributes that helped create this amazing storefront:
Intuitive Operation – Glass panels are top-hung to glide on a single track.
No floor track to create seamless flooring transitions
Security after hours with multi-point locking
Panels that are able to stack along the wall to essentially disappear within the wall
Custodial hardware to protect from unauthorized access or movement of panels.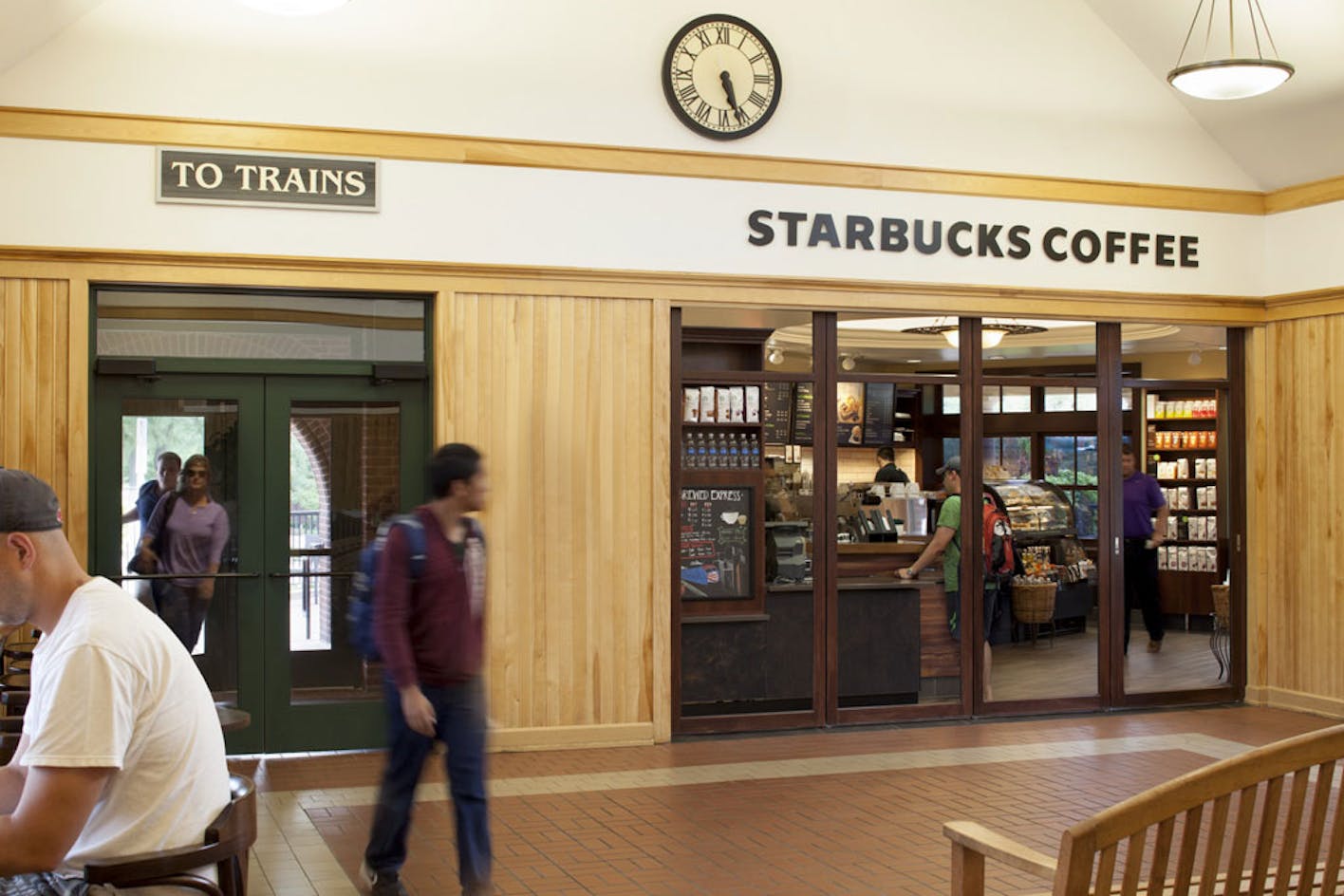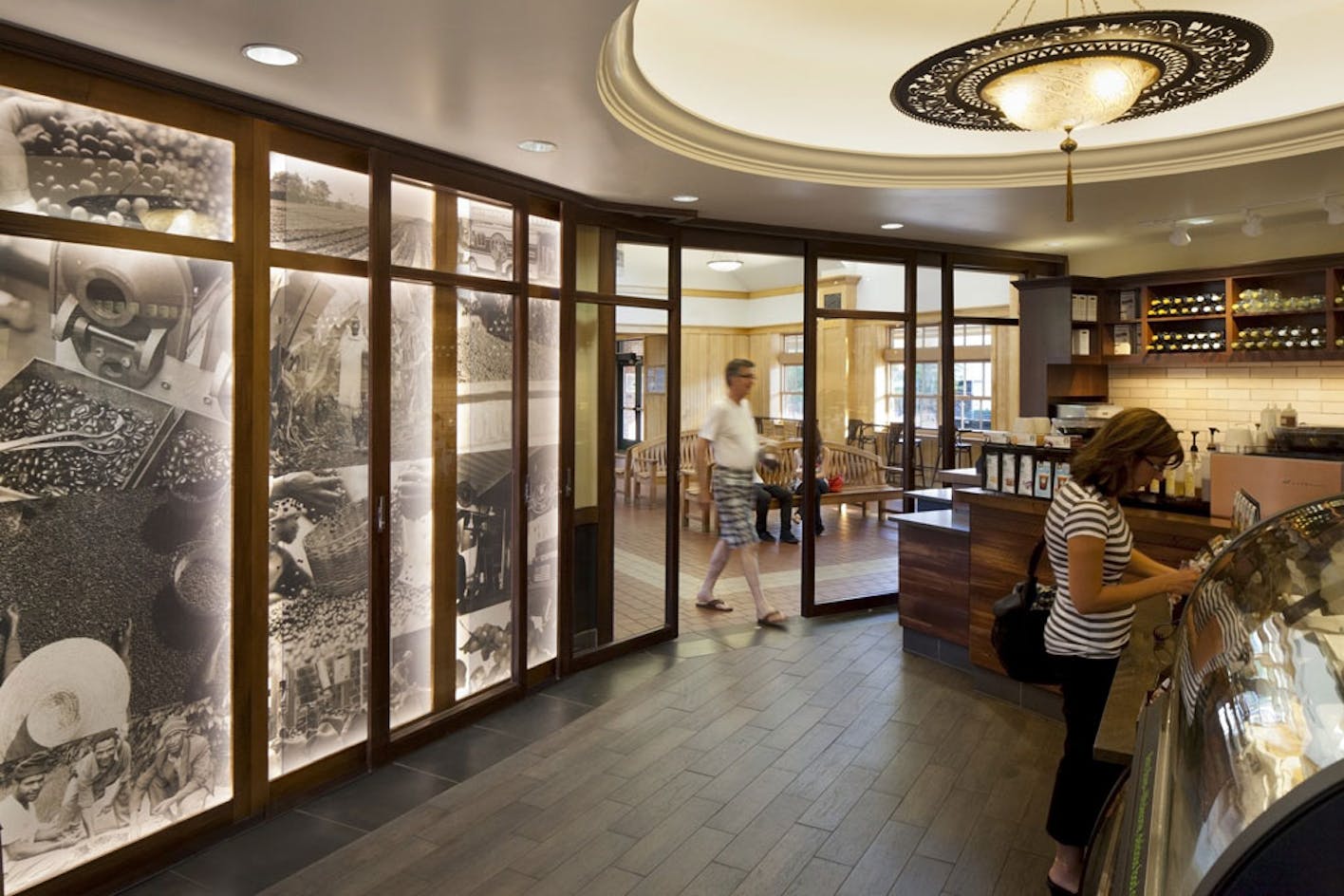 See more of this project here! Not happy with our decisions? Think we got it all wrong? Want your project to be photographed? Comment below or email us at ideas@nanawall.com.