33' Riva Aquariva Super
By , January 29, 2013
This 33' Riva Aquariva Super is hand crafted with carved wood decks. Only 12 boats a year are manufactured in the Riva plant in Italy. Ferretti Group in Palm Beach, FL receives 3 or 4 out of the 12. Sale price for each boat is a cool $1m! That is crazy - check out some of the shots of the 33' Riva Aquariva Super here.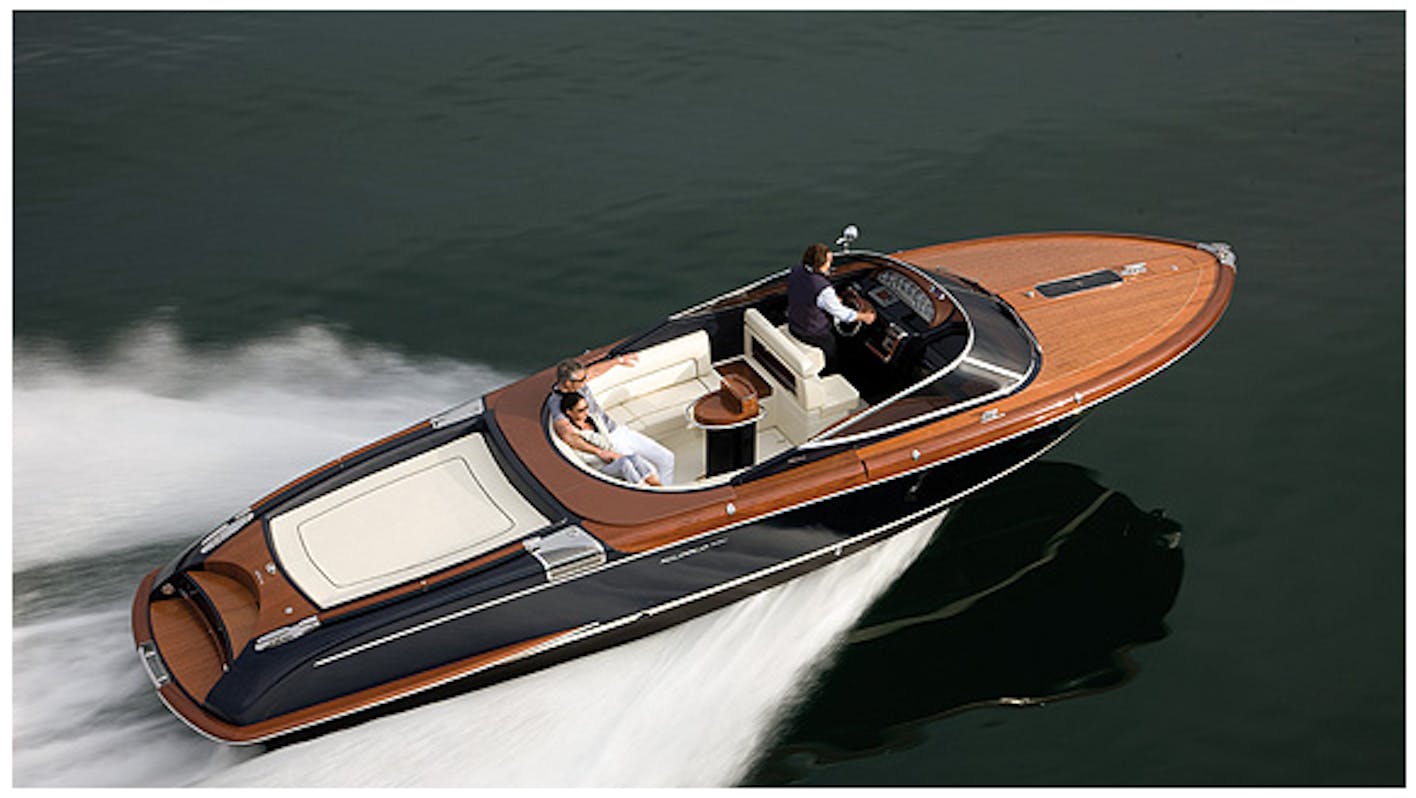 So what's common in a NanaWall and this 12,000 lbs beast? In the Palm Beach dealership, the staff is constantly questioned as to how they got the yacht into the showroom. The image below may not paint the complete picture, but imagine that the other side of this picture is just a wall. You can see this in the third image below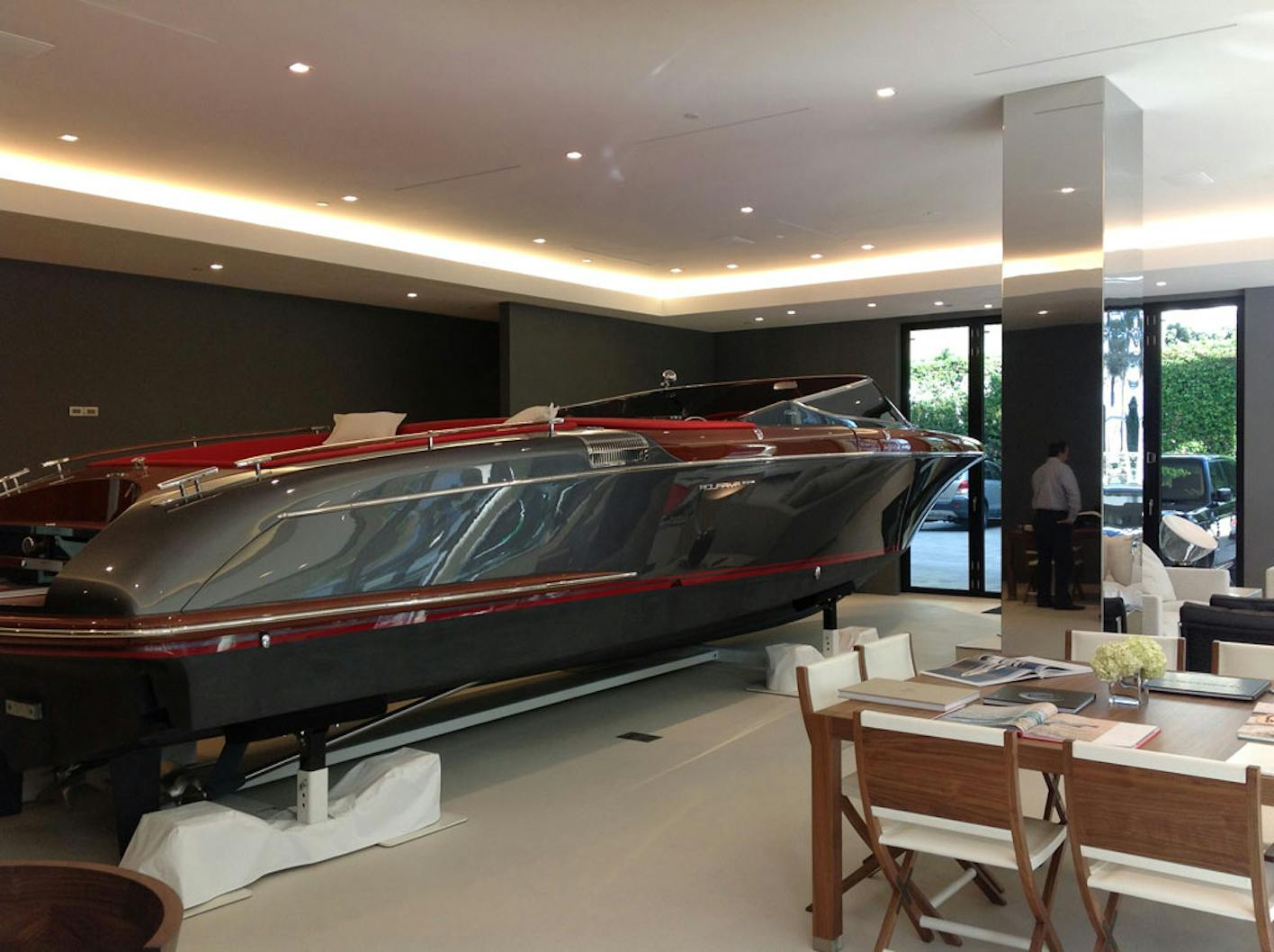 How'd they get the 33' Riva Aquariva Super into the showroom?
Thanks to the design by Jerome Baumoehl Architect, through a NanaWall System of course! The showroom only receives 3-4 of these a year. Even if they showcased other products in the showroom, how often would they need to move boats in and out? Traditional storefronts wouldn't cut it to showcase the 33' Riva Aquariva Super - the NanaWall System provides a visually pleasing alternative. The boat weighs over 12,000 lbs - it requires a three axle trailer to move it out. all 12,000 lbs move over the NanaWall Low Profile Saddle Sill! That's a lot of weight, that's close to 6 full-grown Water Buffalo's!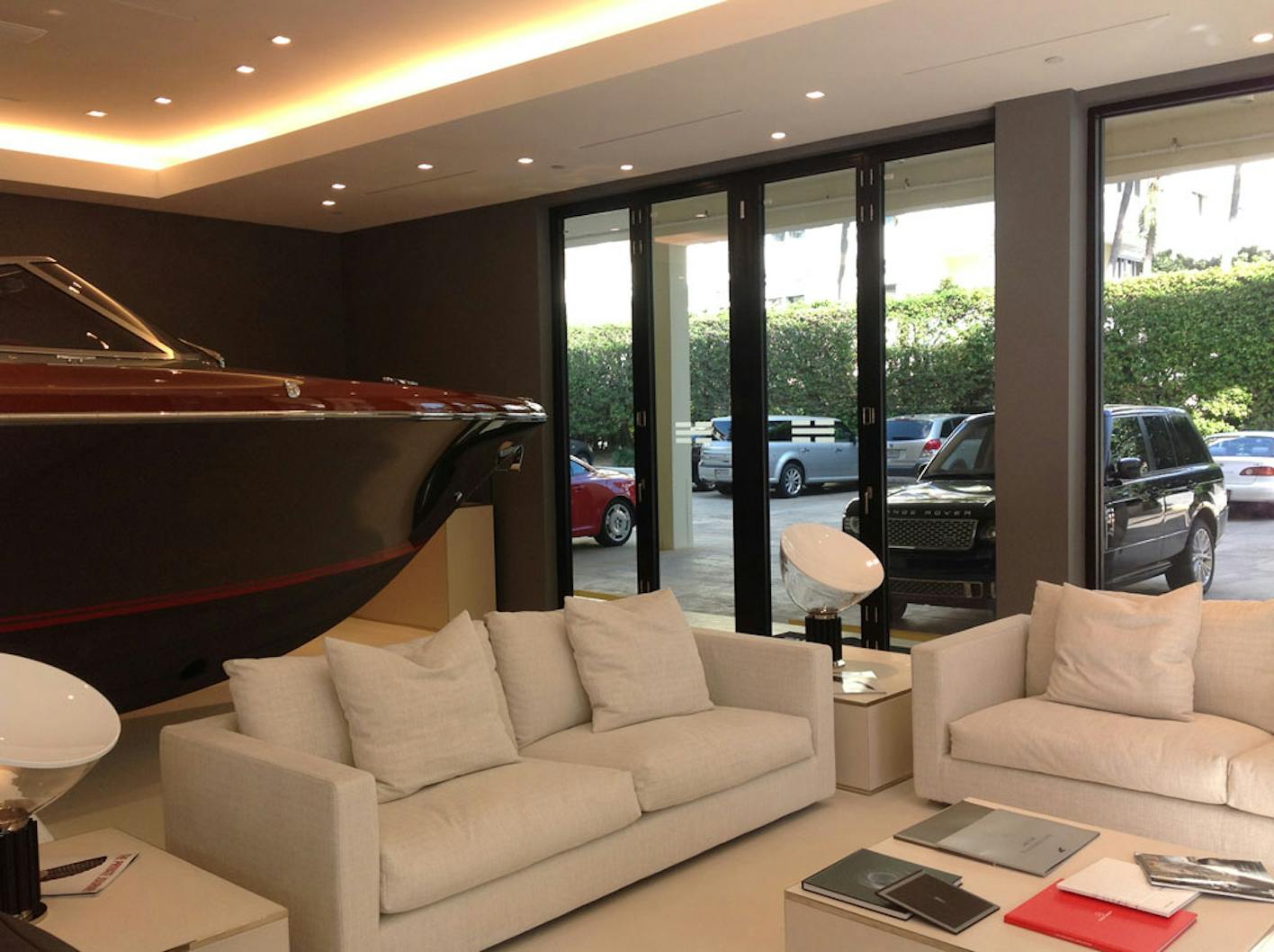 The 33' Riva Aquariva Super goes through this 4 panel NanaWall SL70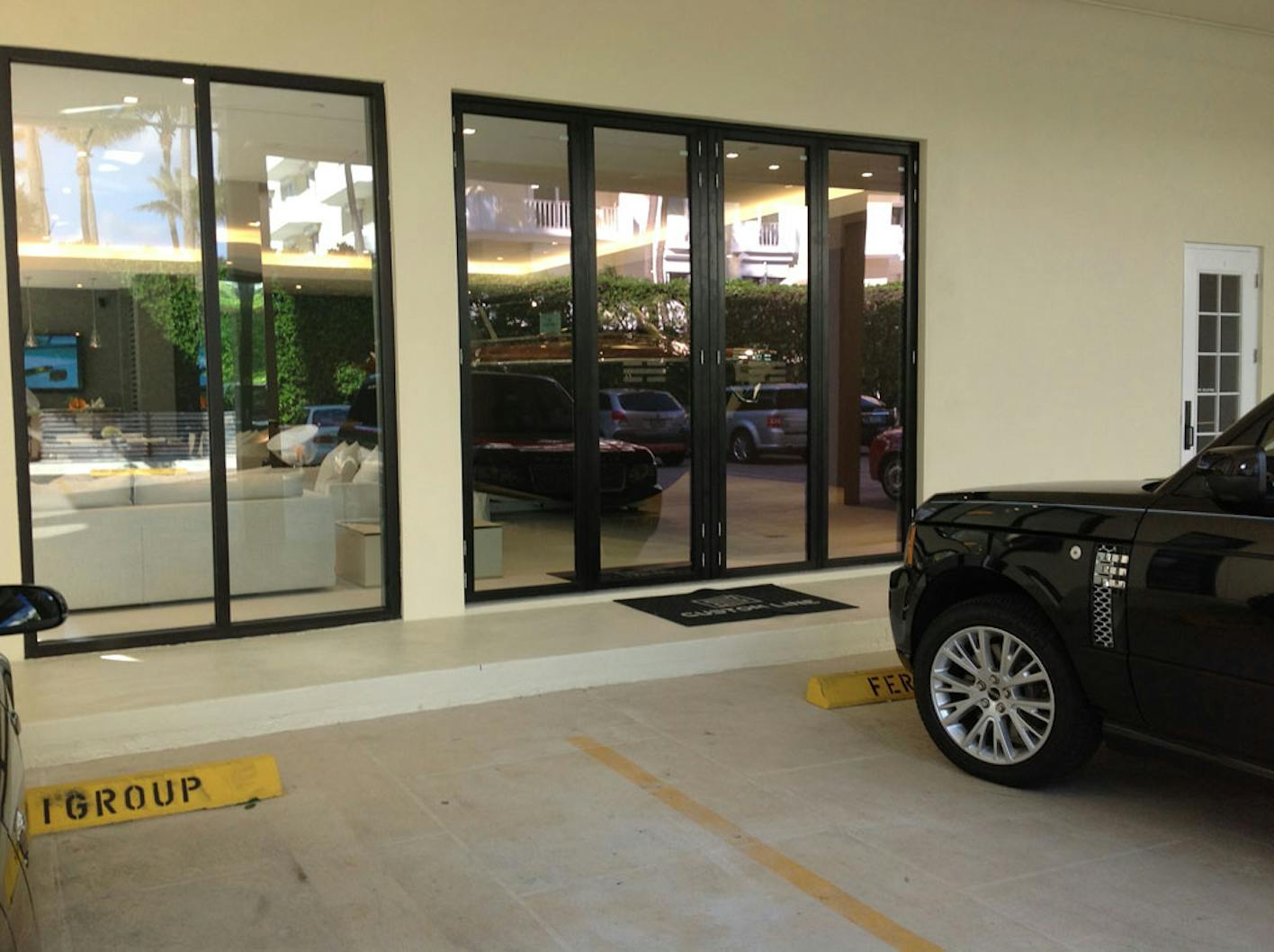 The storefront of Ferretti Group in Palm Beach, FL.
What are your thoughts on this unique use case of a NanaWall System? Respond below!