A look back at IBS 2017 in Orlando
By , January 24, 2017
The International Builders Show (IBS) took place in Orlando, FL earlier this month. Here's a look back at our highlights.
Two New Launches: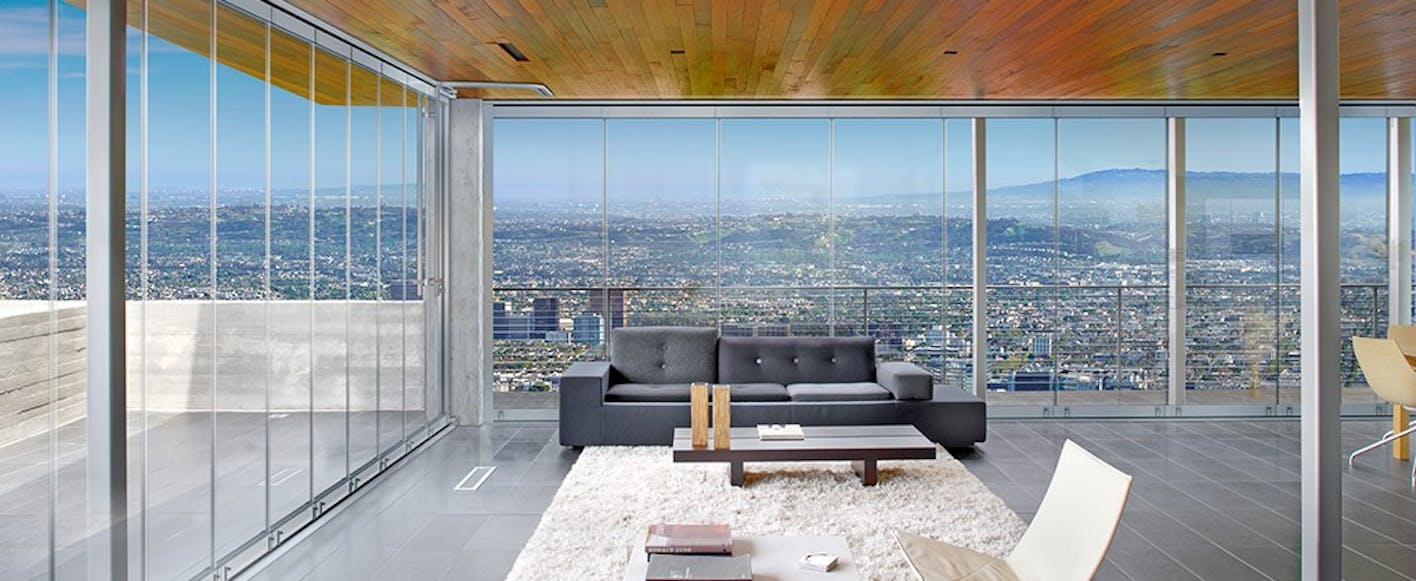 We introduced ClimaCLEAR, a frameless opening glass wall that is engineered for weather protection. This all glass single track sliding wall is the first to be tested and rated for air and water infiltration, and structural wind load! Patented panel interlocks help keep the weather out.
Shades: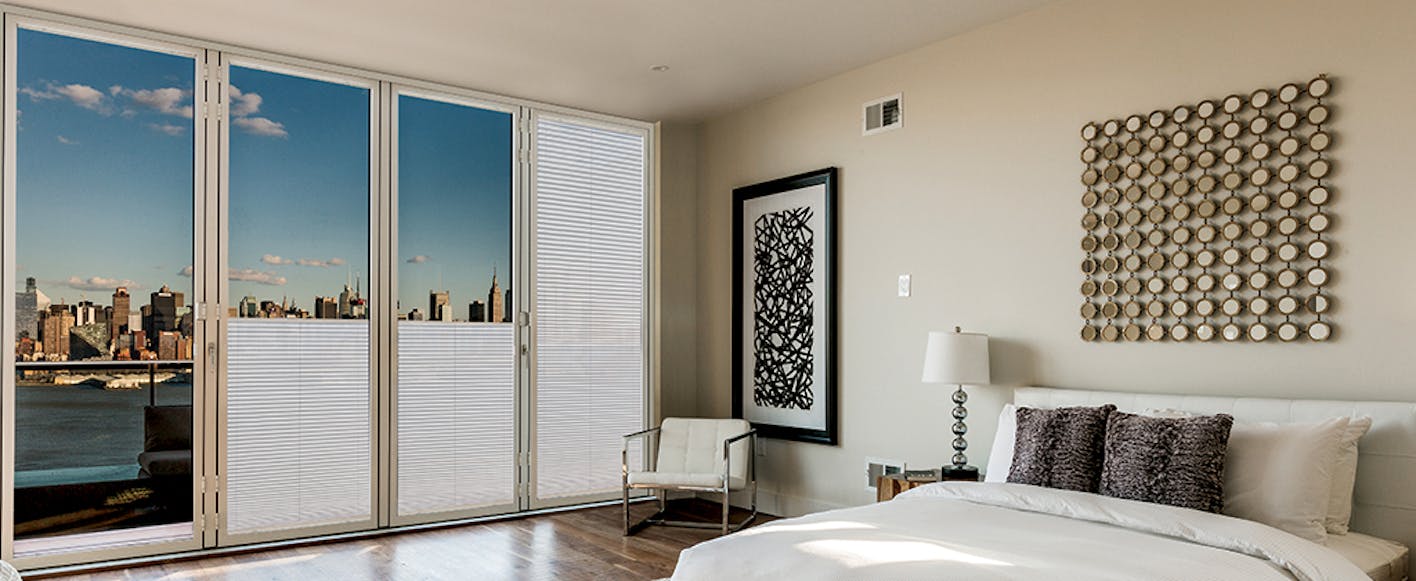 Designed specifically for our products, our integrated shading system controls sun exposure, provides privacy and gives you complete control over how you would like to keep your shades: fully open, fully closed and/or partially open.
Captured above, the panel on the far left has its shades fully open, far right is fully closed and the middle panels have the shades partially open from the top to the bottom. The shades can be partially open from the bottom up as well giving you countless options on how you can shade your home.
Must See Products:
Nominated for Best of IBS, PrivaSEE has an STC of 36 and is the perfect product to use when you want the best of both worlds: a frameless, transparent glass wall that provides sound privacy. PrivaSEE has a better sound buffering than many fixed glass partitions, making it transparent but private!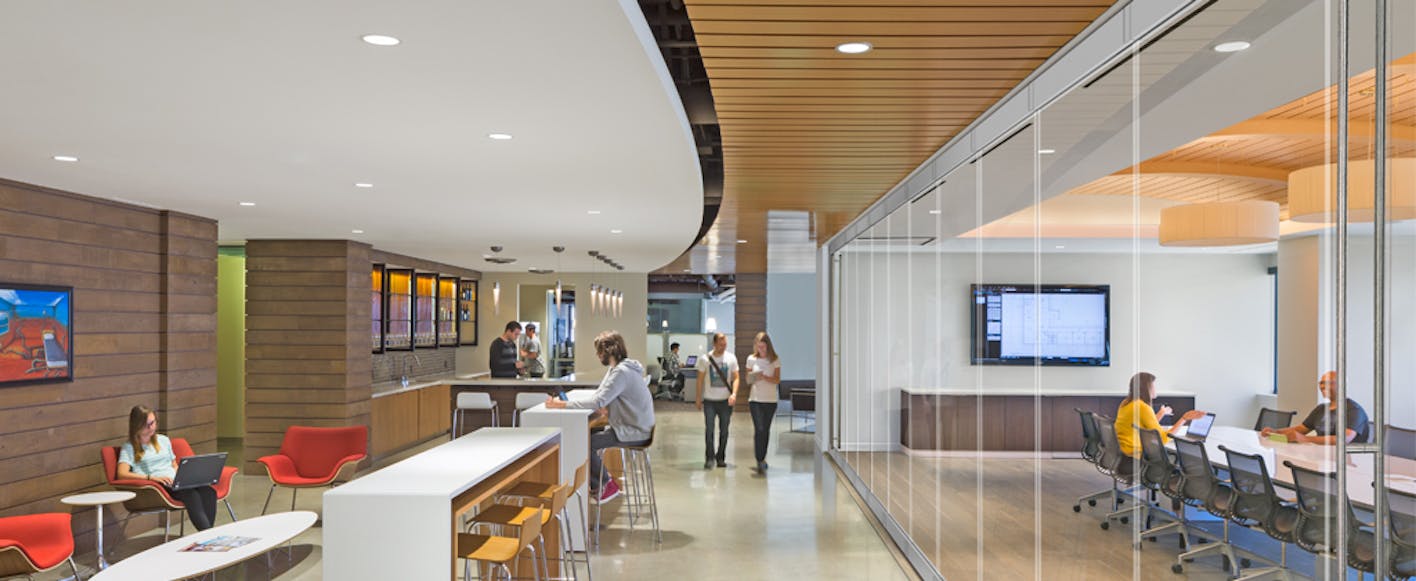 Our minimal framed large panel sliding glass wall that is simple in form but engineered to perfection. Clean, uniform and ultra-thin lines provide maximum light to connected interior and exterior spaces. Take a look!
Shoutouts
A special thanks to all of those who gave us these amazing social shoutouts!
It would not be #IBSOrlando without our shoot out to @NanaWall. pic.twitter.com/Pw4fiuwDFV

— Draper DNA (@DraperDNA) January 11, 2017
FLASH's Mike Rimoldi talking #HurricaneStrong on the @NanaWall live stream at #IBSOrlando. See you there today! pic.twitter.com/sf1YDn4m57

— FederalAlliance (@FederalAlliance) January 11, 2017
Nana Wall Systems Inc. – always offering top door system products -Check out PrivaSEE at IBS- one of best window and door products #NanaWall

— Green Project Mktg (@GreenProjMktg) January 10, 2017
Check out the @NanaWall hurricane rated impact folding door, it even slides around corners! @IntlBldrsShow #sustainability #design #innovate pic.twitter.com/ea8eI2E7RN

— OBM International (@obmintl) January 10, 2017
We're on the show floor at #KBIS2017 #IBSOrlando trendspotting the biggest trends in luxury spaces. First stop: @NanaWall Booth #W3990 pic.twitter.com/Ftt1f9TdkZ

— Merlot Marketing (@MerlotMarketing) January 11, 2017
We had such a great time at #IBSOrlando! A special thanks to all of those who stopped by our booth! So long @IntlBldrsShow 2017! pic.twitter.com/RvrxnepXQM

— NanaWall (@NanaWall) January 12, 2017