American School & University Reveals Winners of Educational Interiors Showcase
By , December 18, 2014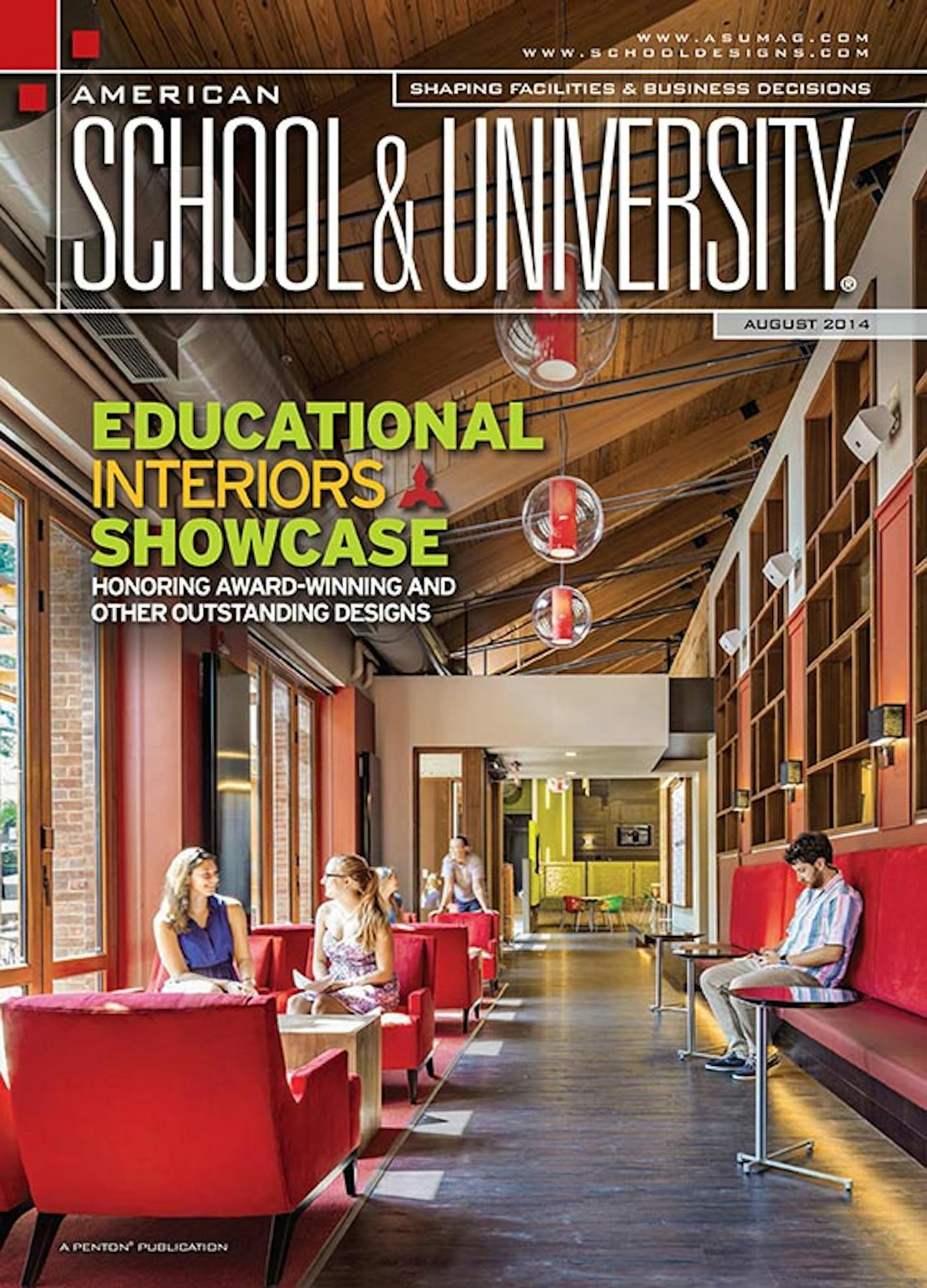 American School & University highlights this year's top 21st Century Schools, which go beyond the traditional classroom setting to enhance and encourage all types of learning. "There are specific aspects of building that must be included for any facility to be considered 'outstanding'. These can include the abundance and quality of daylighting, energy efficiency, acoustics and much more" writes Editor Joe Agron. The design and architecture behind each of these buildings make them inspiring and inviting as they strengthen and push different architectural styles, and become creative hubs for teachers, students, staff and the overall community.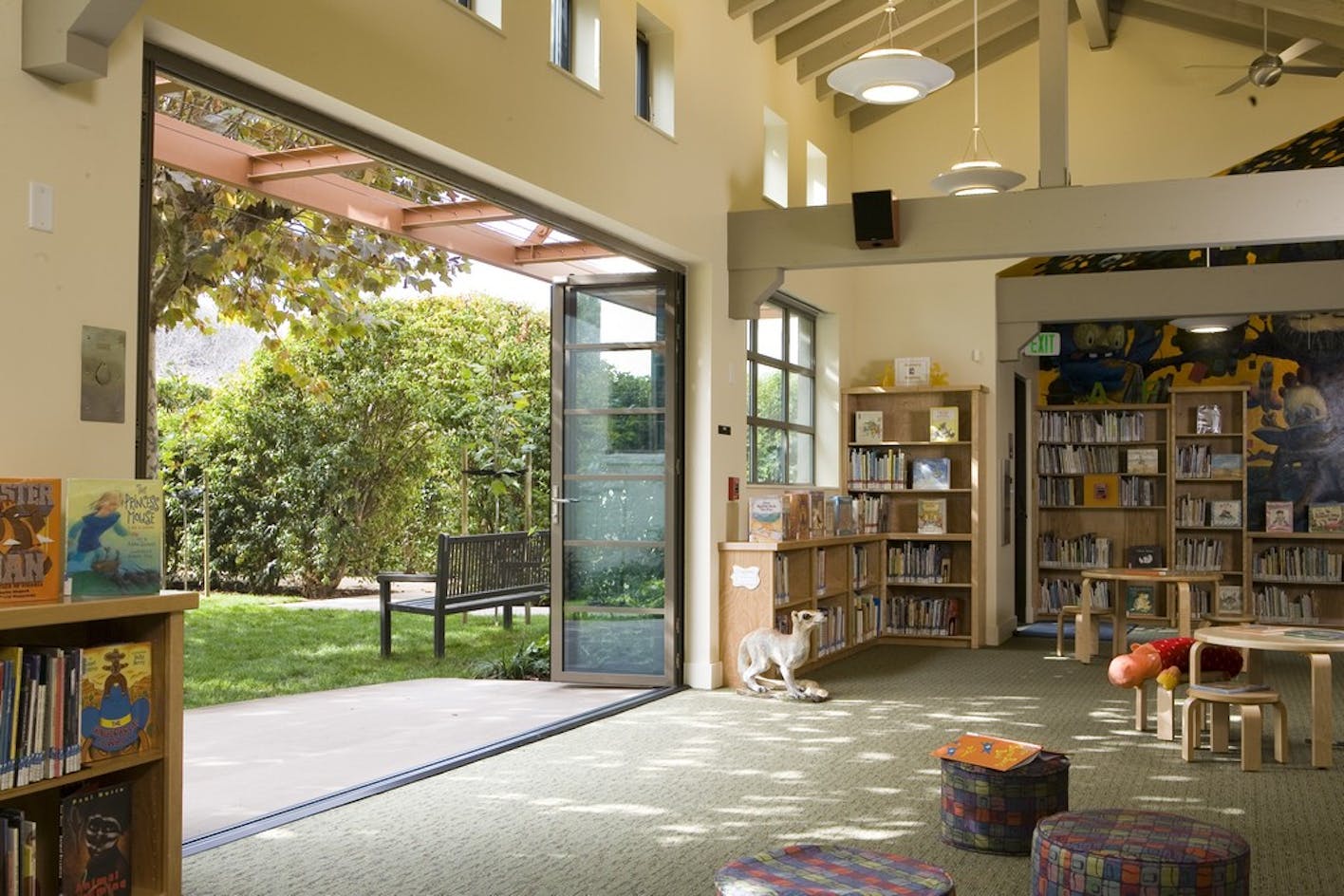 THE PROMINENT USE OF NANAWALL
Thirteen of the schools showcased in the magazine have NanaWall opening glass walls that are used in numerous ways to create shared collaborative learning spaces and seamless indoor/outdoor connections. Trusted by architects, these floor-to-ceiling glass doors are engineered and designed to perform. From Trinity College to Purdue University, the use of our opening glass walls optimize limited floor space and create a free flow of traffic, while enhancing well-being, fresh air ventilation and natural daylighting throughout the campus. Amongst these schools alone, 450+ NanaWall opening glass wall panels have been installed!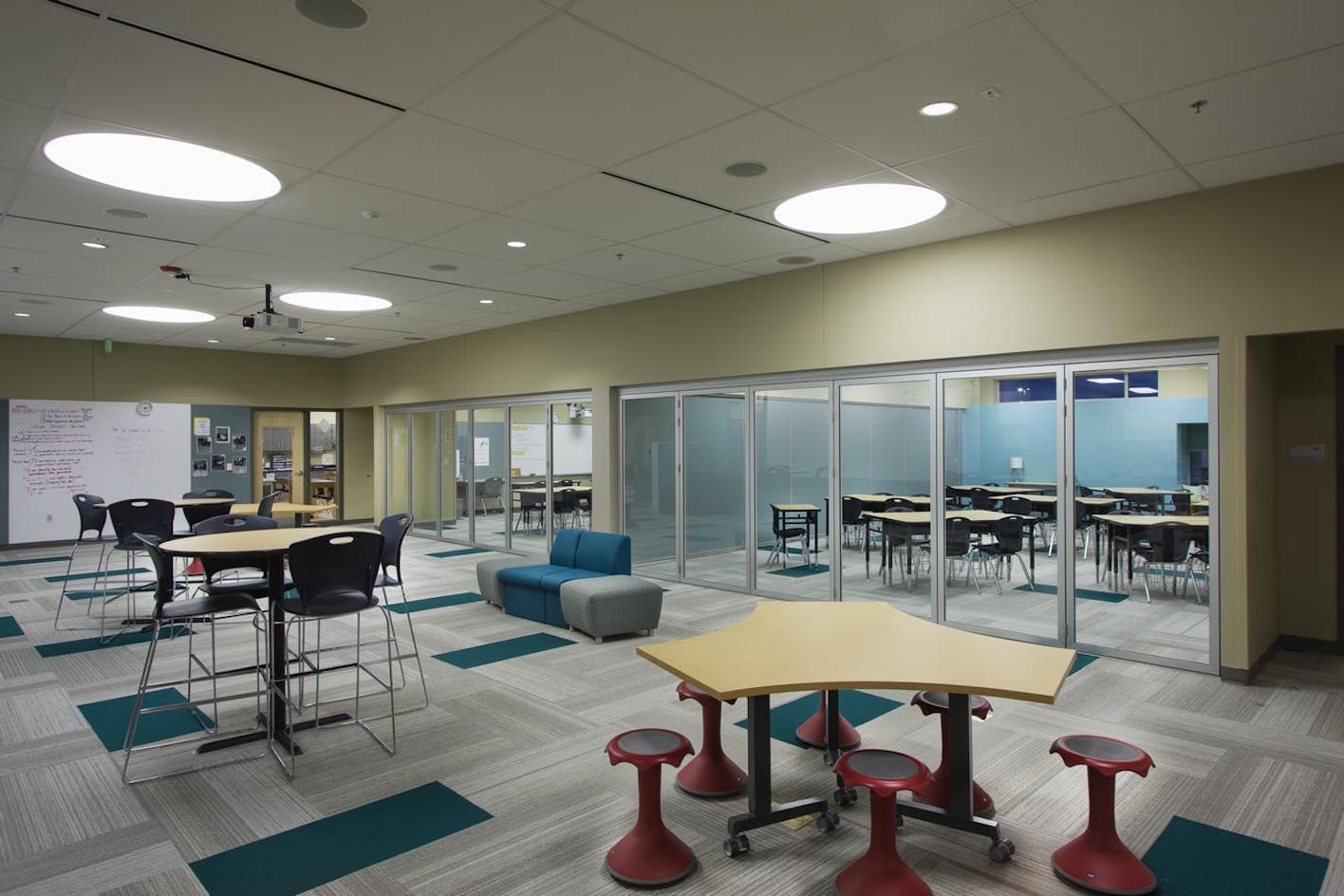 View additional 21st Century Century School Environments.