Architect Spotlight: Frank Lloyd Wright
By NanaWall Systems, June 7, 2018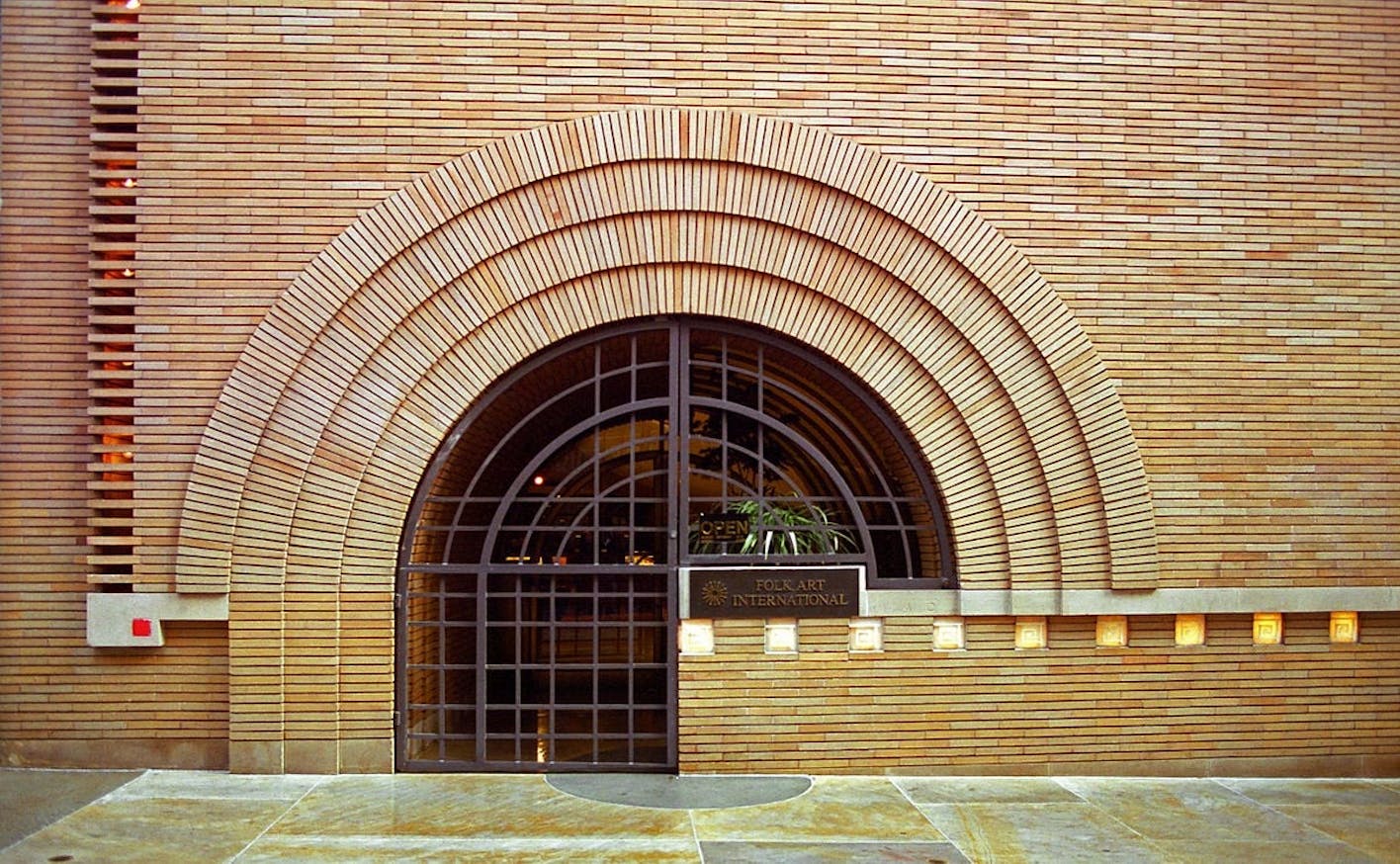 In honor of his 151st birthday, we dedicate this edition of Architect Spotlight to celebrating the career of legendary architect, Frank Lloyd Wright.
Wright was born on June 8, 1867 in Richland Center, Wisconsin.
Throughout his career, Wright was known not only as a brilliant architect, but also as something of a character. Although he studied architecture at the University of Wisconsin-Madison, he left before receiving a degree. There is also no evidence that Mr. Wright ever earned a high school diploma.
In spite of his lack of education, Wright began working for an architectural firm in 1887, and never had any difficulty securing employment.
It was the third firm that Wright worked for, Adler & Sullivan, that left the greatest impact upon Frank and would leave a lasting influence on his practice before he set off on his own.
After Wright announced his engagement to his first wife, Catherin Lee Tobin, Louis Sullivan offered him a five-year employment contract as a way to ensure the young couple's financial success. In response, Frank requested that Sullivan loan him $5000 to help him buy a house. Sullivan obliged and Frank signed the contract.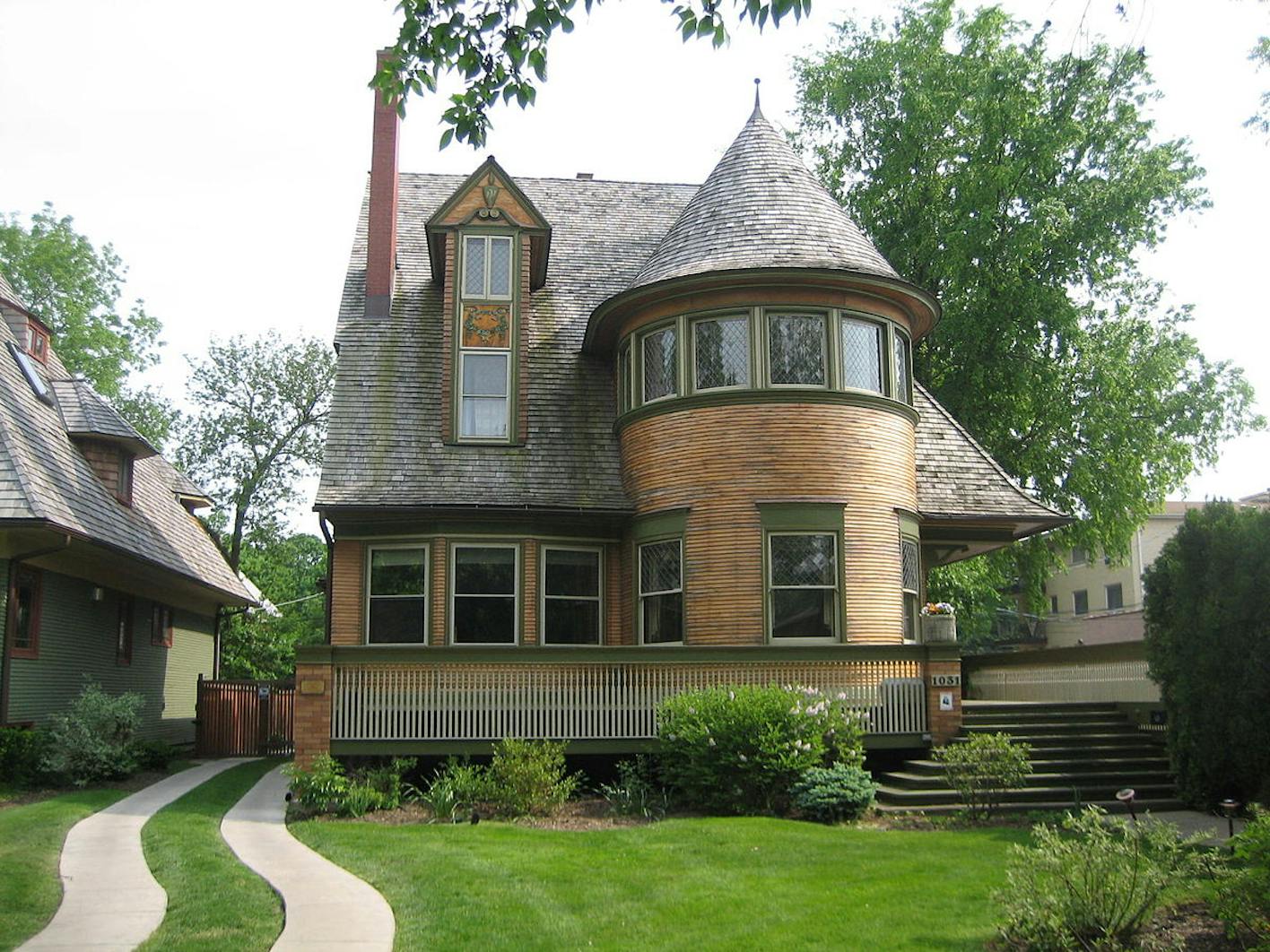 The Walter Gale House (above), completed in 1893, was one of Wright's "bootlegged" homes – a term he used to describe the private commissions he worked on during his five-year contract with Adler & Sullivan. Wright, who seemed forever short on funds due to his lavish tastes, took the commissions to supplement his income. Unfortunately, Wright's contract prohibited him from doing outside work, so they had to be built in secret.
While the Walter Gale House was built to the owner's taste in a style more reflective of the period in which it was built (Queen Anne), we can see hints of Frank's own emerging style in the cantilevered porch and the band of windows on the second floor.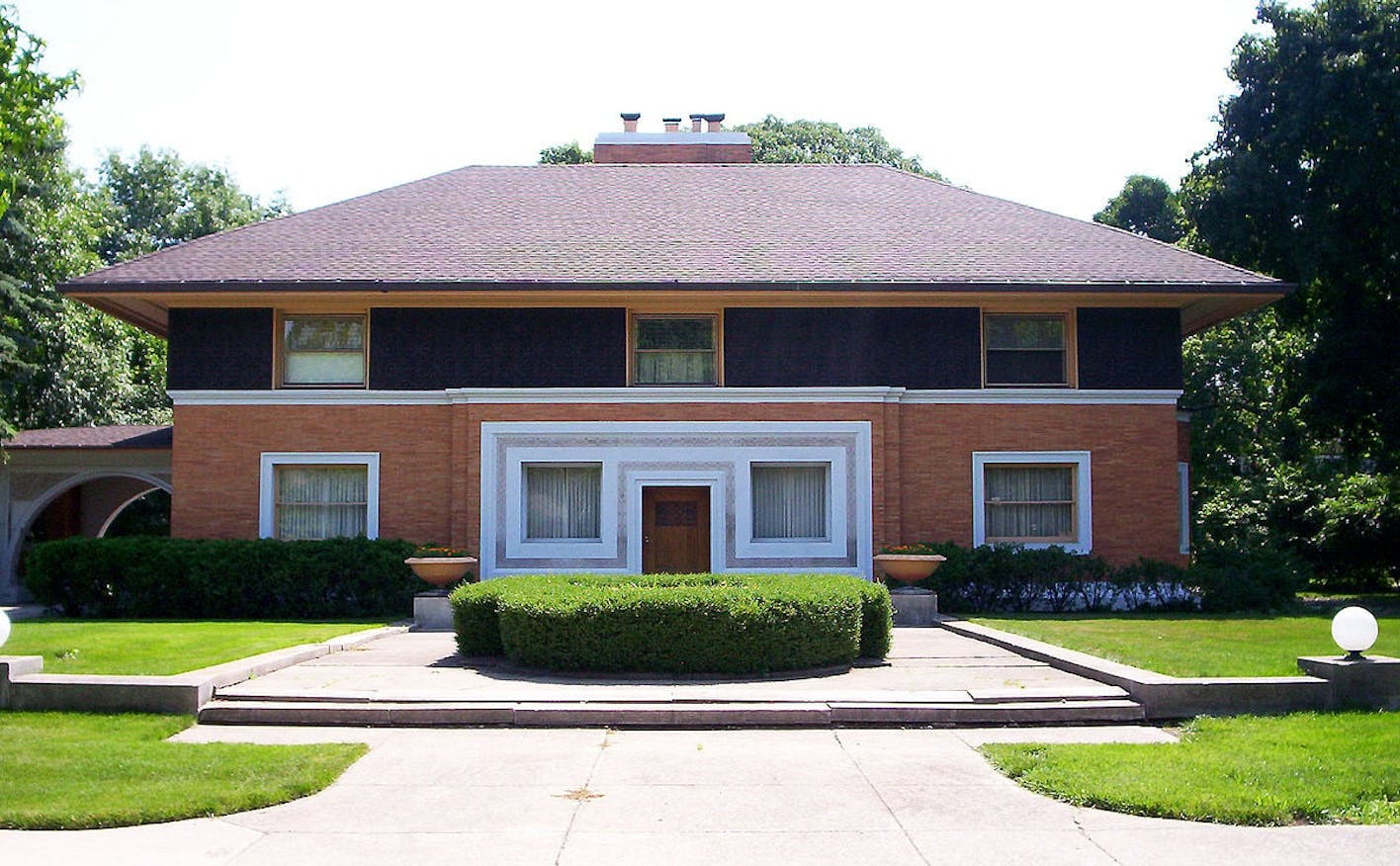 Sullivan was unaware of Wright's extracurricular commissions until 1893 when Wright made the mistake of building a house unmistakably of his own design, just blocks away from Louis Sullivan's home. Upon being confronted by Sullivan, Wright quit the firm.
Winslow House, completed in 1894, was Wright's first independent commission post Adler & Sullivan. He considered it a major turning point in his career, and the first emergence of his "Prairie Home" style.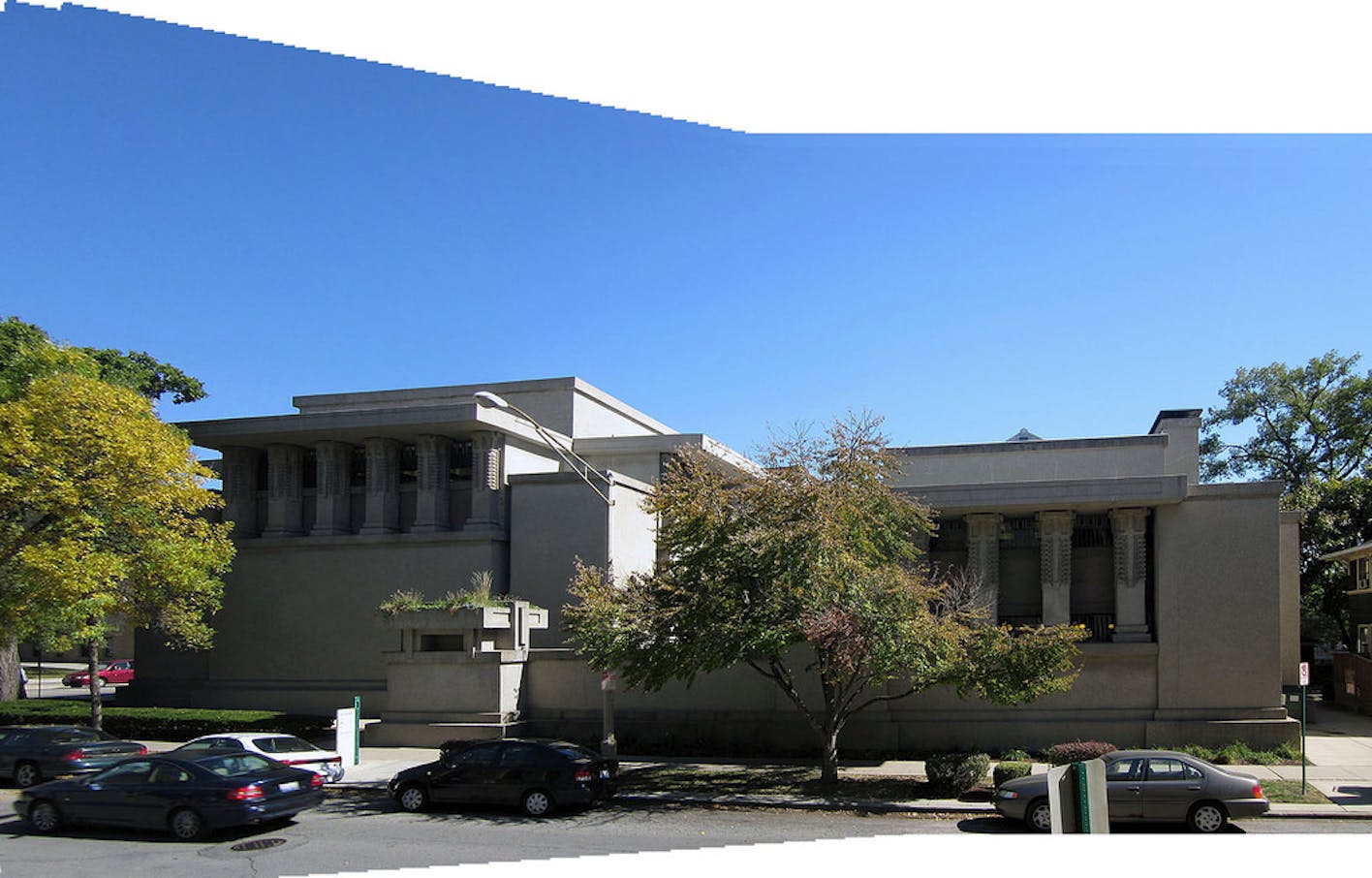 Wright's Unity Temple (c. 1908) is widely considered one of his most important works. It is also thought of by many in the architectural community as the world's first modern building because of its use of reinforced concrete.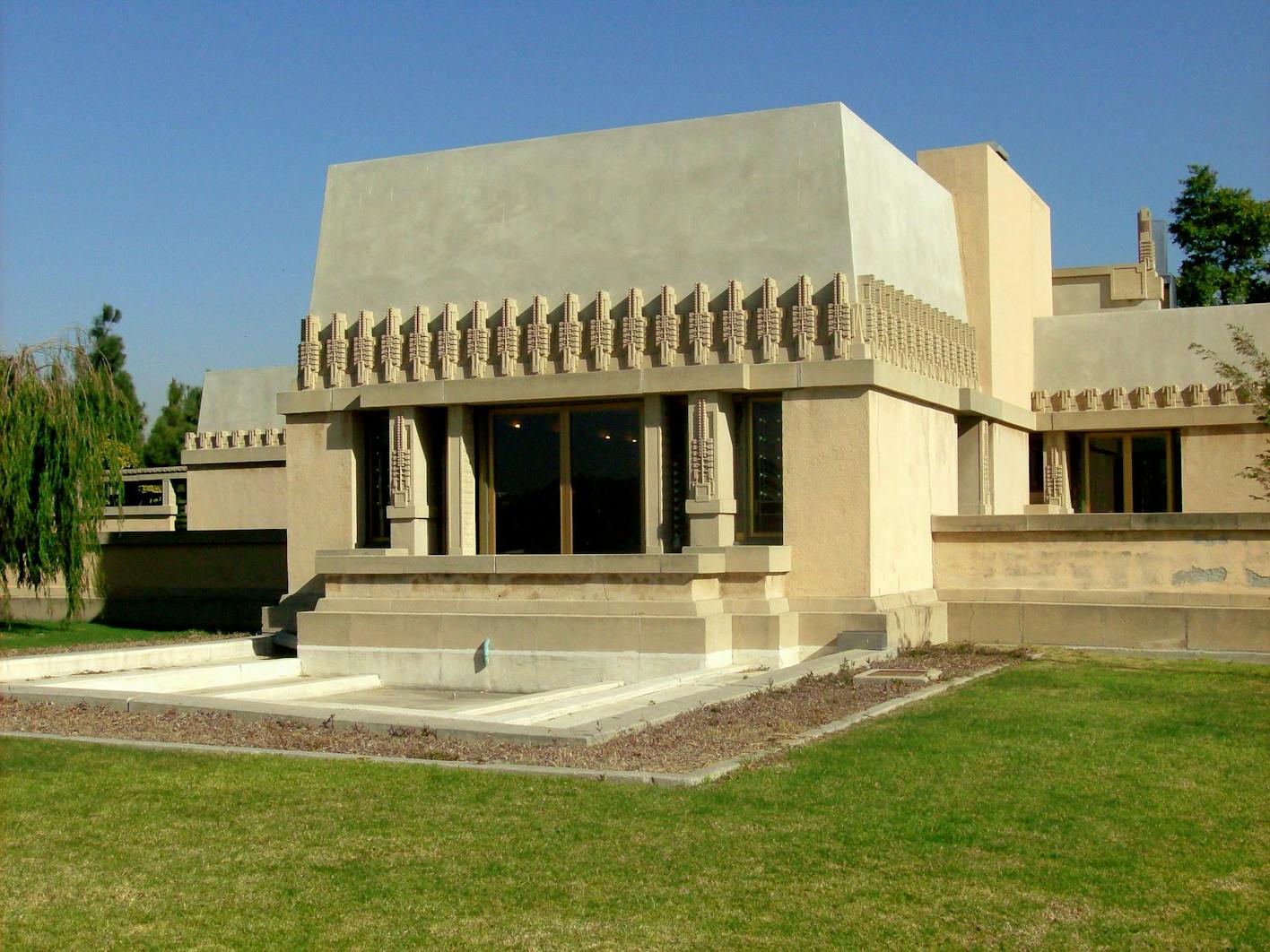 Hollyhock House, which was completed in 1921, also utilized concrete as its primary building material. The home is often credited as the precursor to what would become "California Modernism." Frank Lloyd Wright's eldest son, Lloyd Wright, oversaw its construction.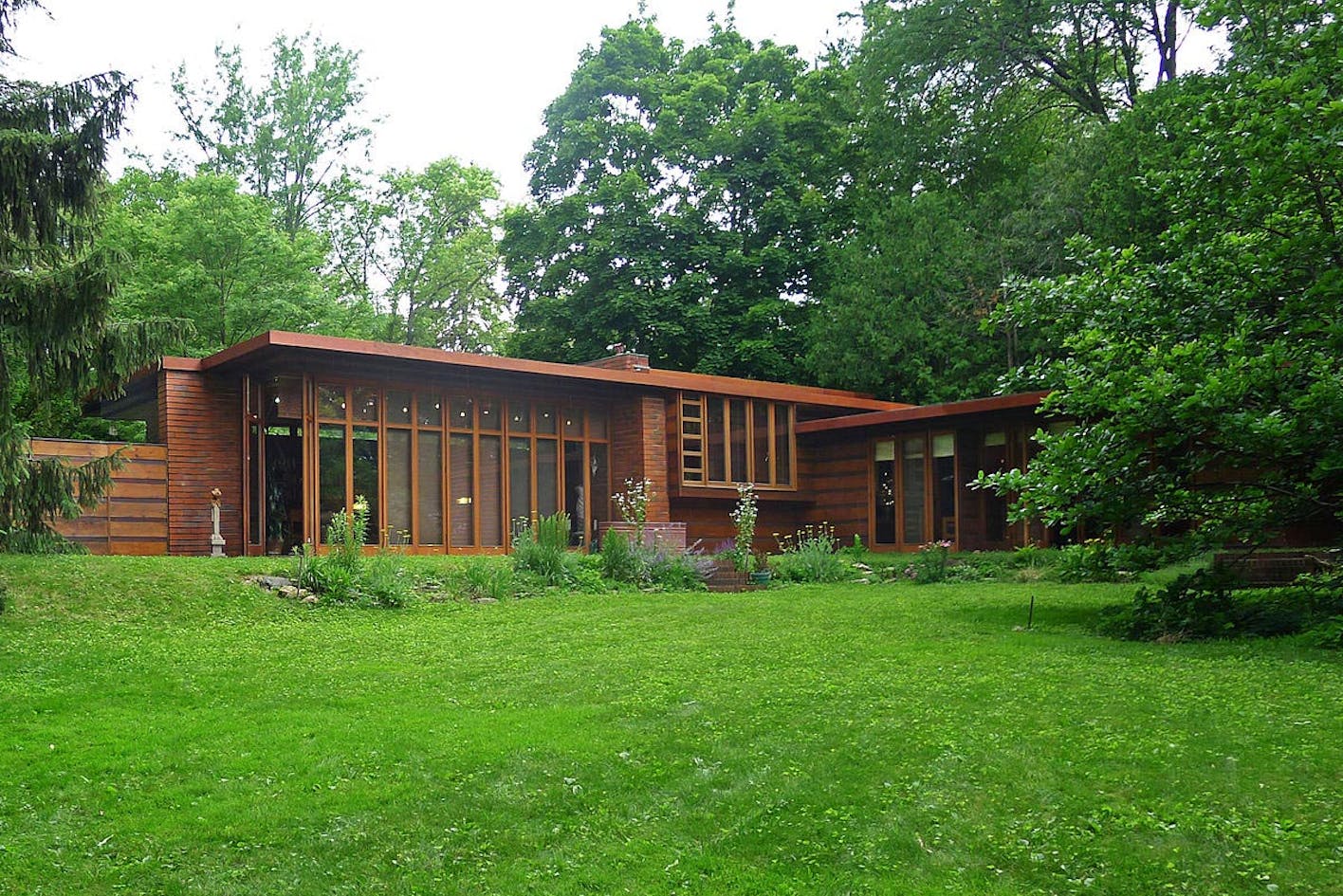 This home in Madison, Wisconsin, commonly known as Jacobs I, was constructed in 1937 because of a challenge aimed at Wright. Madison journalist Herbert Jacobs challenged Wright to design and build a house for $5000. Wright succeeded, and this gorgeous two-bedroom house, considered Wright's first Usonian home, was the result.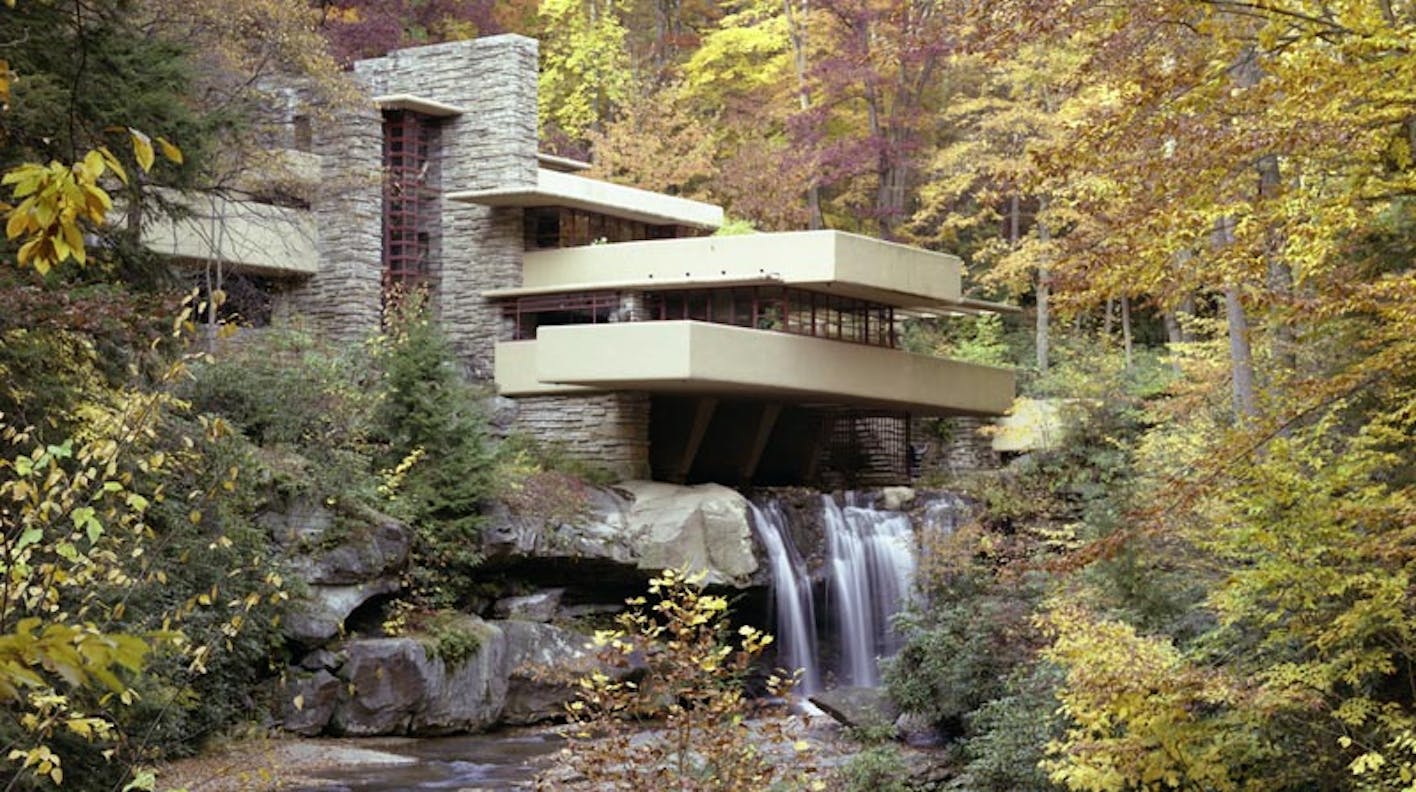 No list (partial, or otherwise) of Frank Lloyd Wright's works could be complete without mentioning Fallingwater. Fallingwater (c. 1939) was constructed on top of a 30 foot waterfall in Pennsylvania. Engineers told Wright the design was not sound, but he ignored them, and while additional steel supports have been added beneath the structure from time to time, the house continues to stand.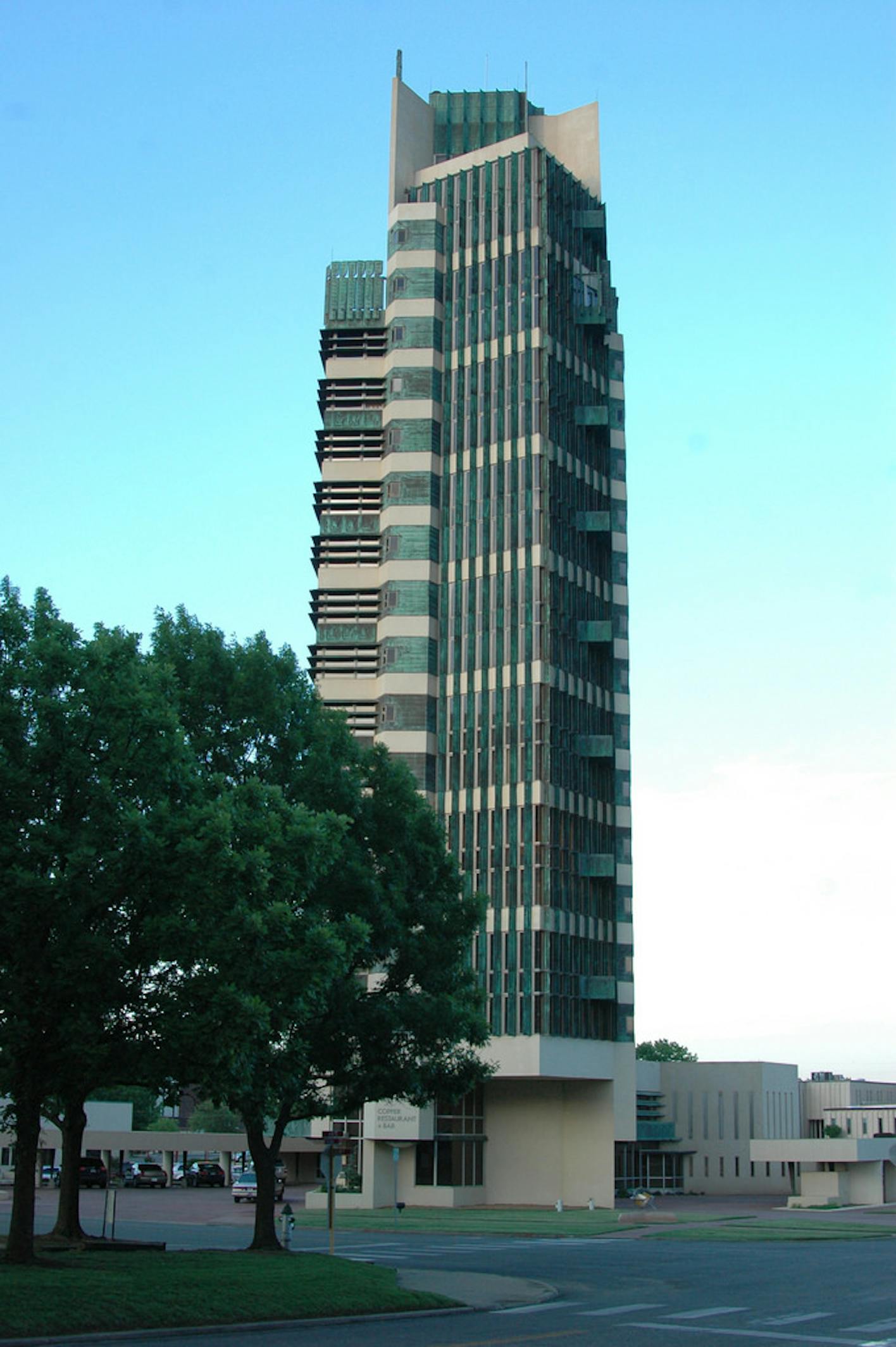 Price Tower is the only Frank Lloyd Wright skyscraper ever built. The 19 story tower owes its lovely green patina to the wealth of copper cladding that adheres to its exterior. It finished construction and opened to its Oaklahoma public in 1956.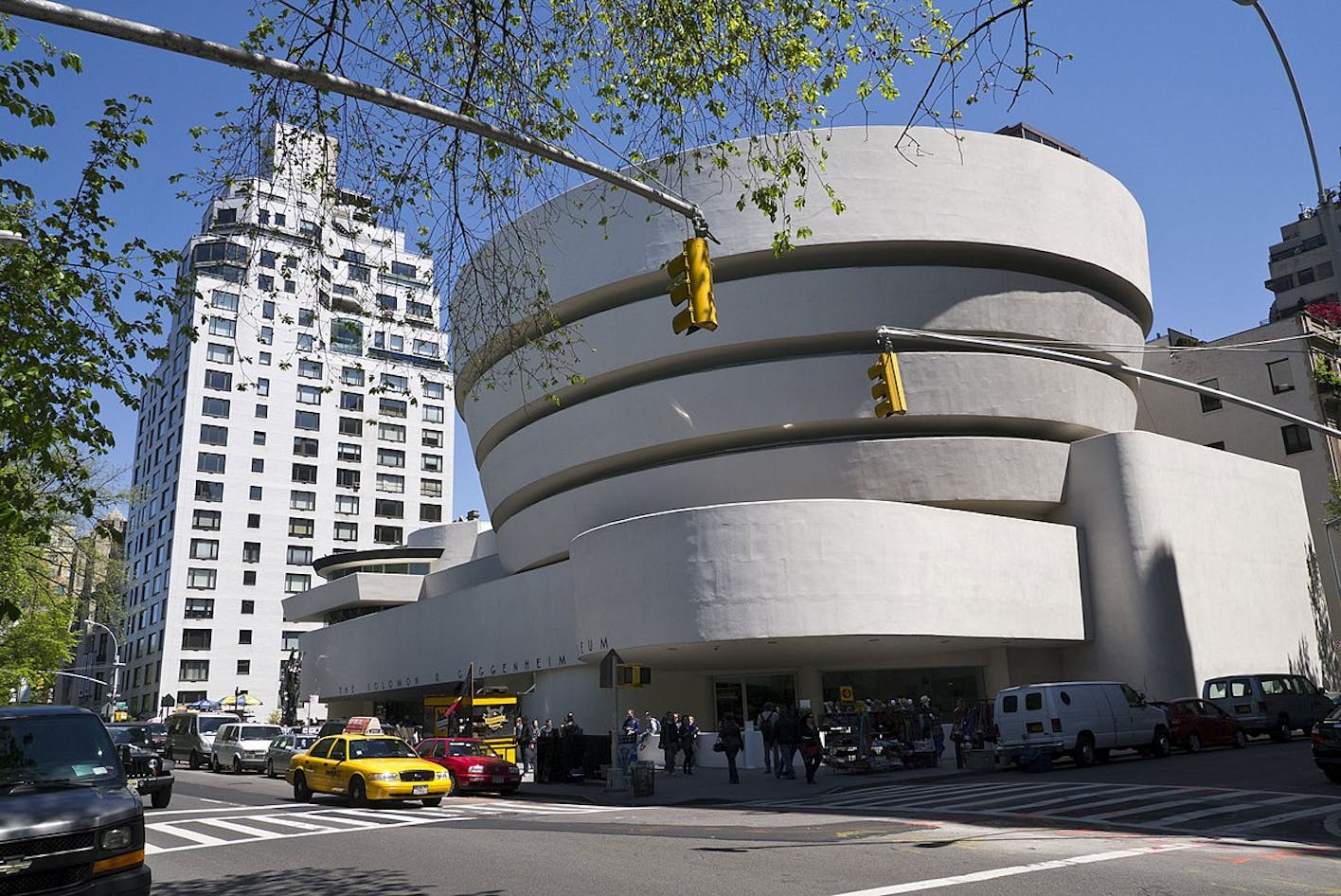 Frank Lloyd Wright began working on perhaps his most famous construction, the Guggenheim Museum in New York City, in 1943. It opened in 1959 to much fanfare, just six months after his passing.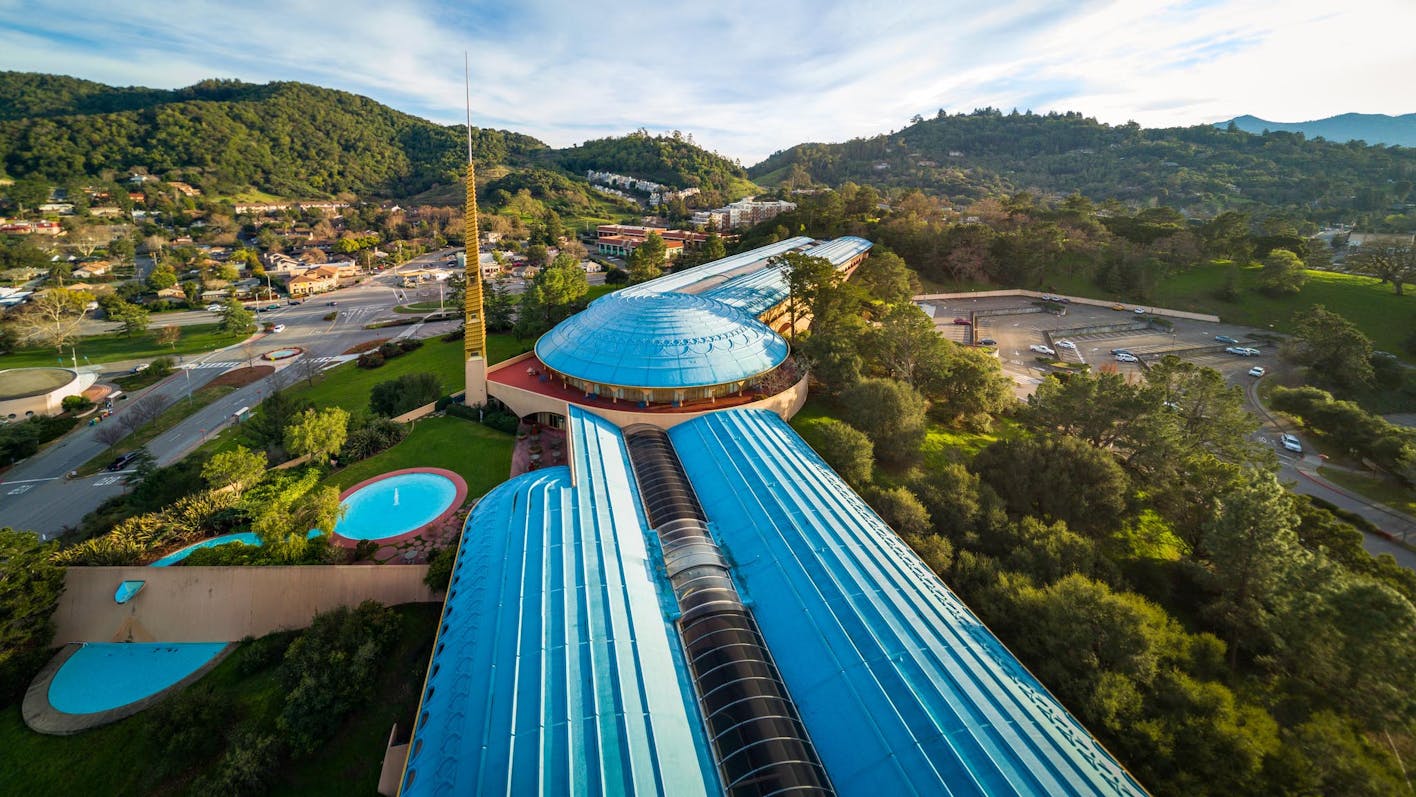 The Marin County Civic Center designed by Frank Lloyd Wright opened in San Rafael, California in 1962. Wright was given the commission in 1957, but the project did not actually break ground until after his death. Much of the Civic Center's design was borrowed from a never realized concept that Wright conceived of decades earlier. It was the largest public project Frank Lloyd Wright would ever build.
Frank Lloyd Wright designed over 1,000 buildings during his lifetime, 532 of which were completed.
Frank's architectural philosophy was what he called "organic architecture", and was predicated on the idea that architecture and the built environment could be designed in harmony with nature.
Here at NanaWall, we love organic architecture, and we like to think that if Frank Lloyd Wright were alive today, he would be a big fan of our opening glass walls.
Questions about opening glass walls? Drop us a note at info@nanawall.com