Architect Spotlight: The Wondrous Works of Frank Gehry
By NanaWall Systems, February 26, 2018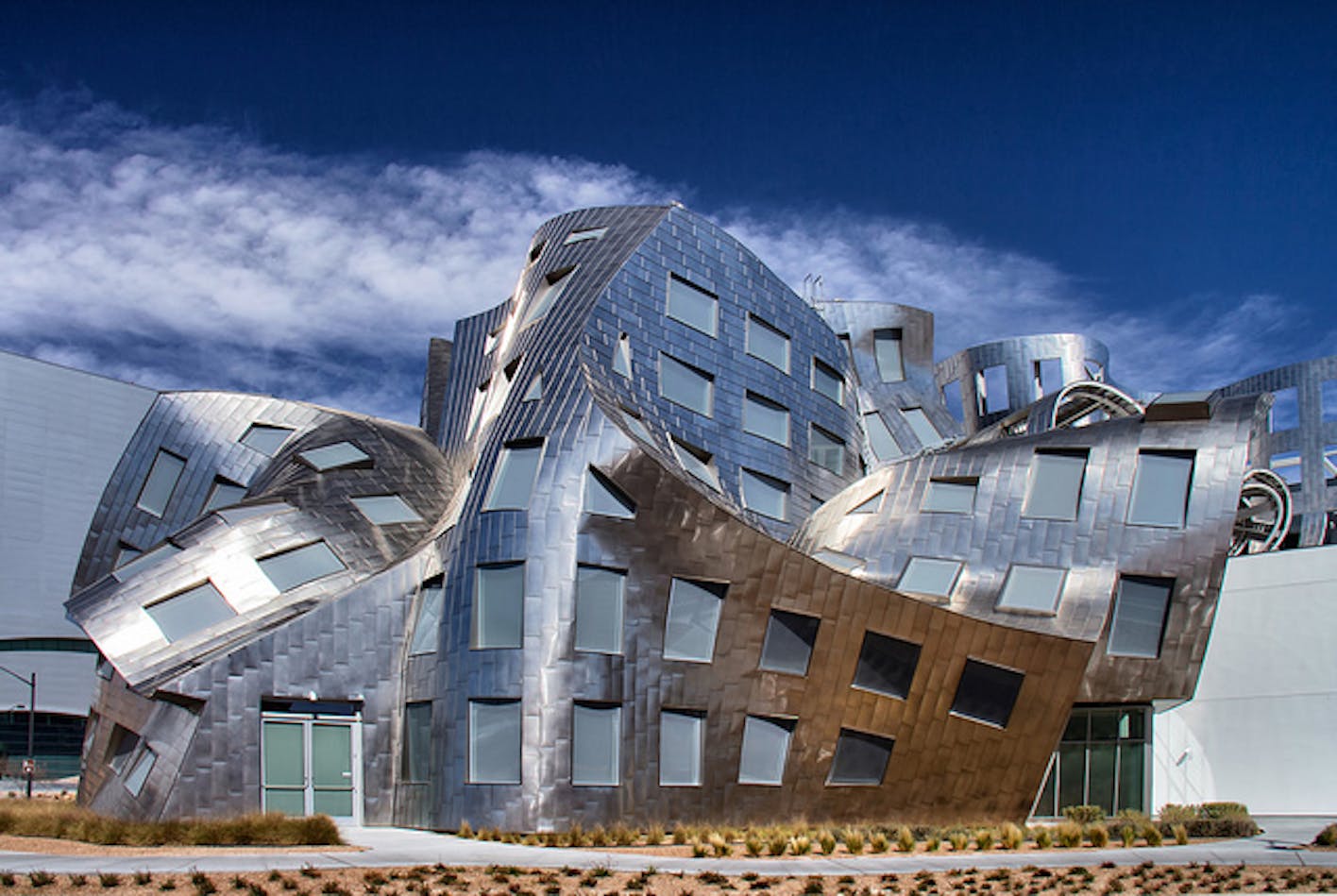 Today we celebrate the amazing architectural contributions of Frank Gehry, who was born on February 28, 1929, in Toronto, Canada as Frank Owen Goldberg.
Frank's childhood seems almost perfectly tailored to the man and architect he would become. When he was a child, Frank's grandmother would entertain him for hours by encouraging him to build imaginary cities with her using bits of scrap wood from his grandfather's hardware store.
On Saturday mornings, Frank would draw alongside his father at his grandfather's store while his mother taught him about art. The hardware store would have been full of all the seemingly commonplace materials such as plywood, chain-link, and corrugated steel that would one day become so characteristic of Frank's architectural style.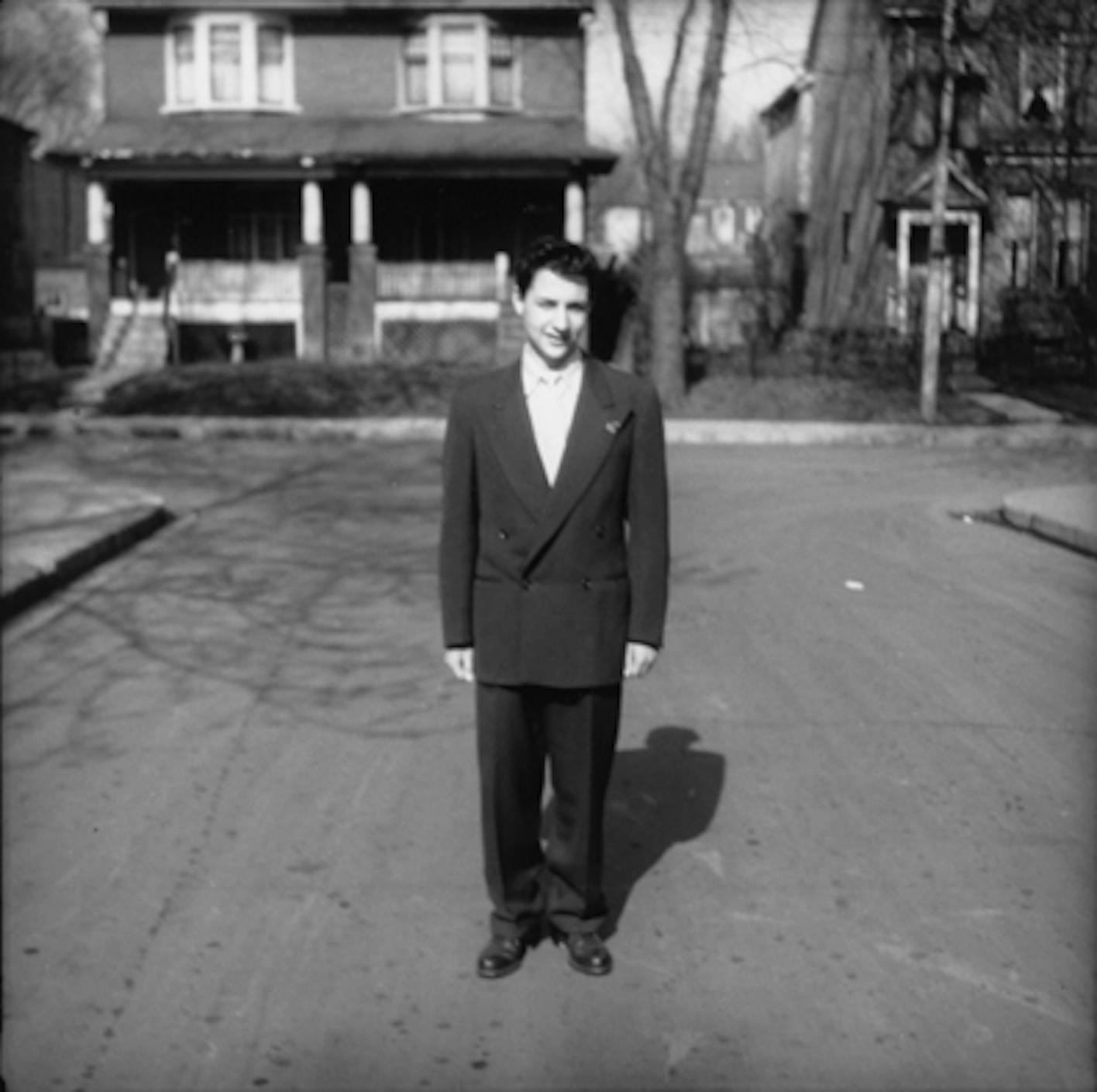 In 1947 Frank and his family immigrated to the United States. After some struggle to find a major he felt passionate about, Frank eventually settled on Architecture and graduated from the University of Southern California with a Bachelor's degree.
After working a myriad of non-architecture related jobs, Frank returned to school in 1956 to pursue a graduate degree in city planning at Harvard. He never finished the program.
Frank was very concerned with ideas of socially-responsible architecture, and after learning that one of his professors was designing a palace for the Cuban dictator, Fulgencio Batista, he threw in the towel.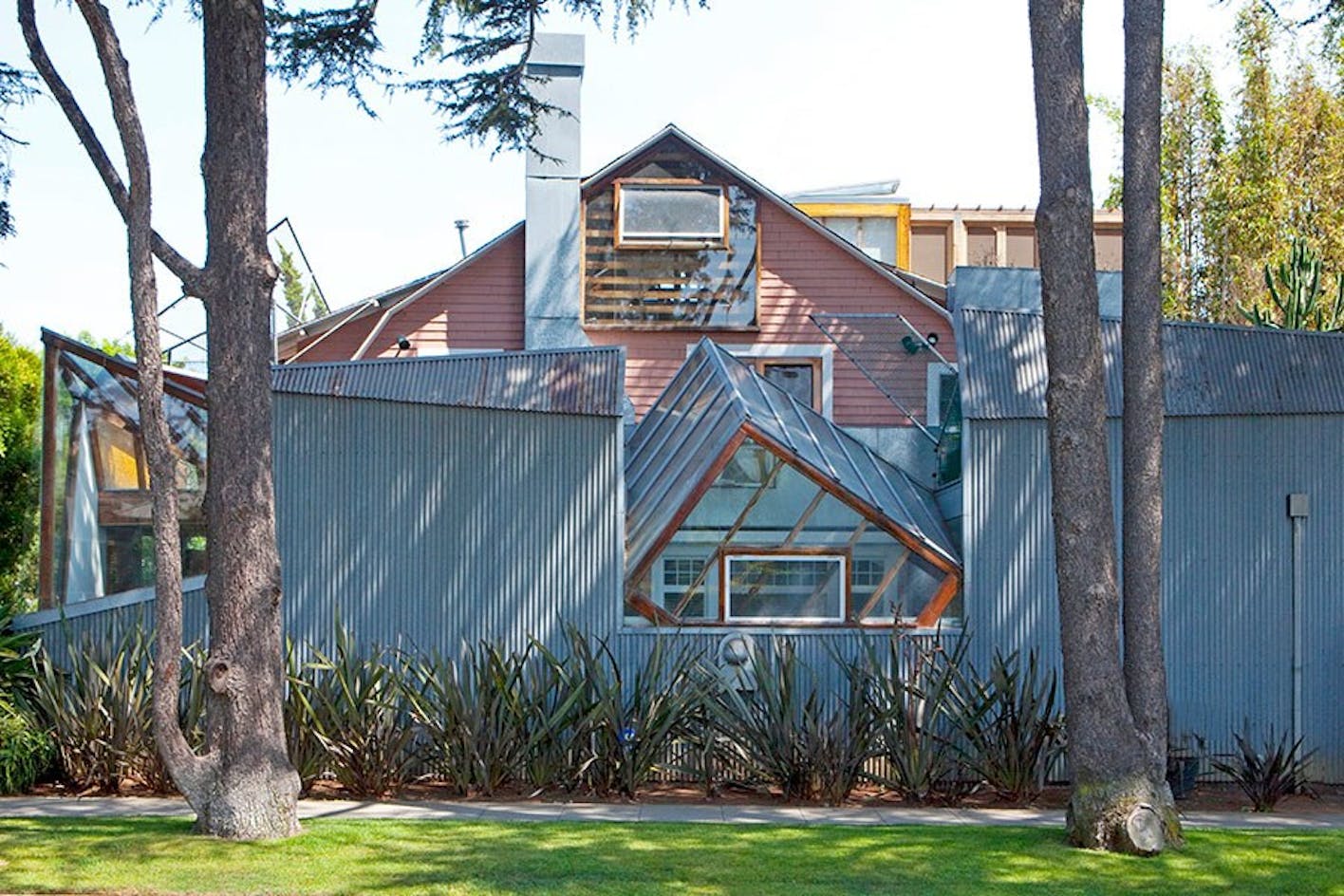 Frank Gehry designed many projects after leaving the school, but it wasn't until he began work on his own home in Santa Monica in 1977 that he really started to gain recognition as an architect. The Gehry house was a labor of love, and a controversial one. Gehry started by buying a two-story pink house in a suburban neighborhood, and then expanded it by encasing it in a shell made primarily from glass and corrugated steel that he built around the pink house's exterior. The rawness and intentionally unfinished aesthetic of the home, while considered somewhat "romantic" by Gehry himself, was found to be junky and distressing by his neighbors.
Gehry completed a number of high-level building projects throughout the 1980's, and in 1989 was awarded the Pritzker Prize for architecture.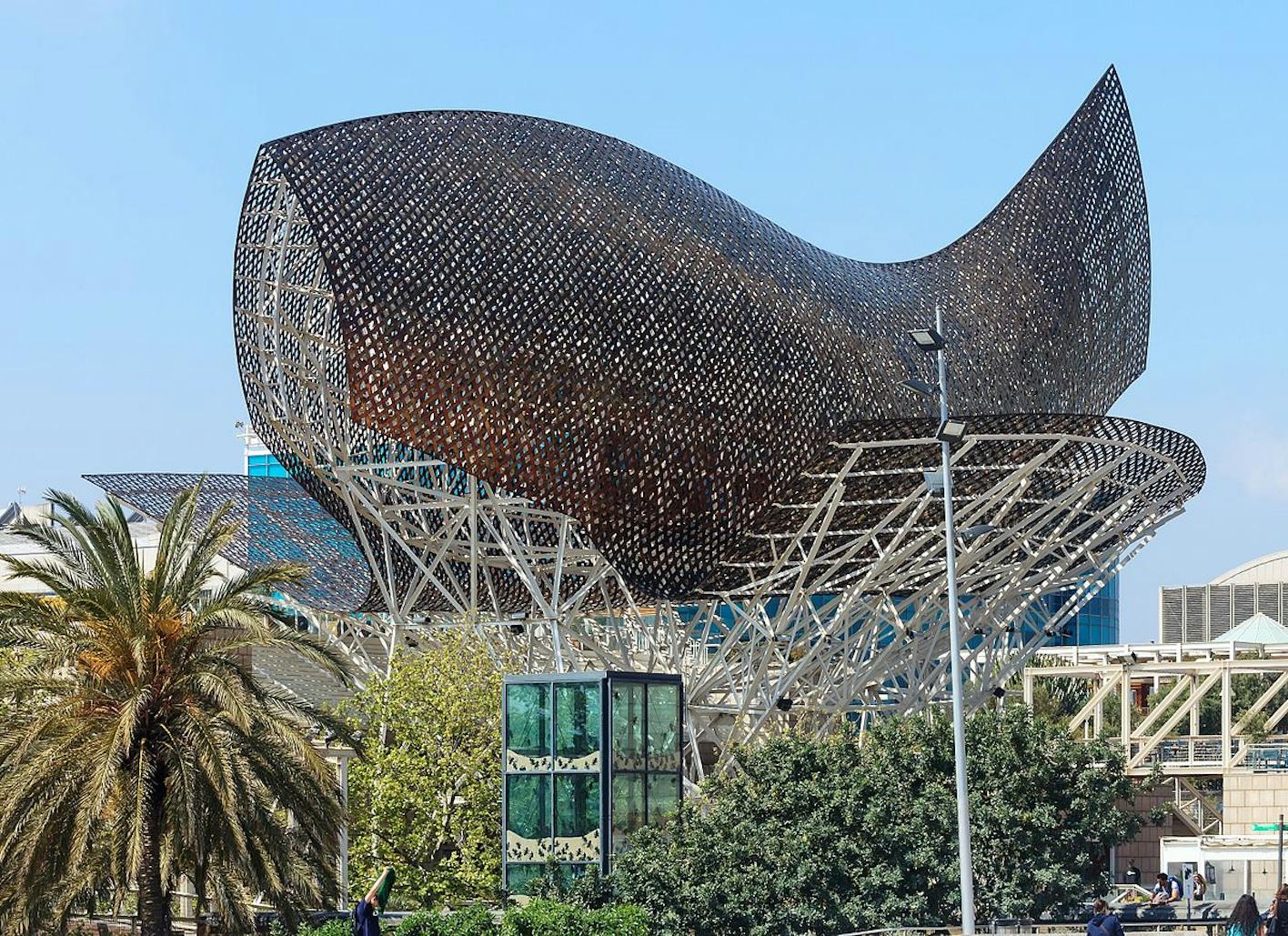 The 1990's brought with it some of Gehry's most iconic work. In 1992 Frank was commissioned to build a canopy for the 1992 Barcelona Olympics as a means of providing shade to the surrounding casino and restaurants. A sculptural work of gold-colored stainless steel, the structure is known as "El Peix."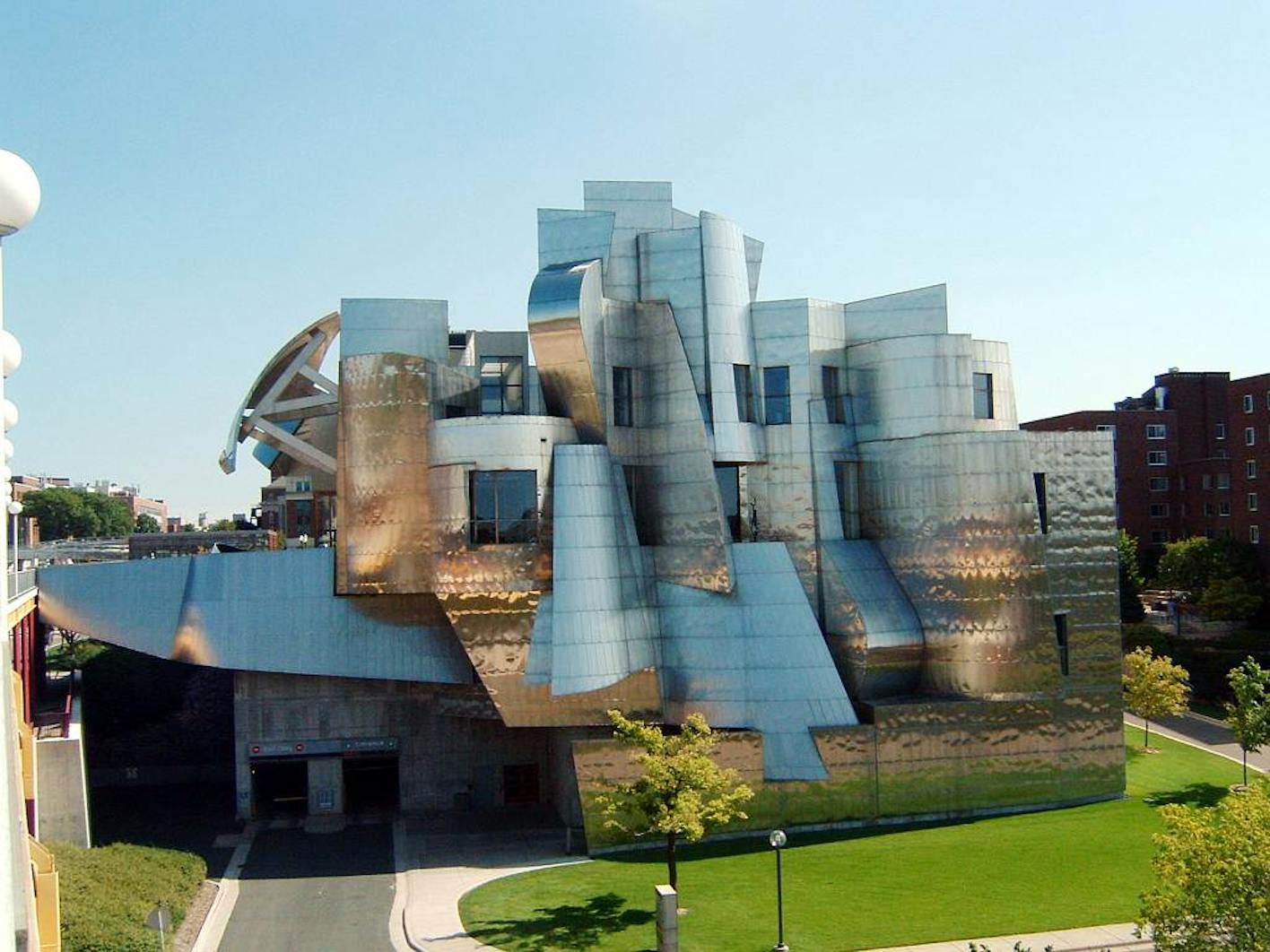 In 1993 Gehry completed the stunning Weisman Art Museum with its seemingly Cubist, stainless steel façade. The building earned Gehry a citation in the 1992 P/A Awards program.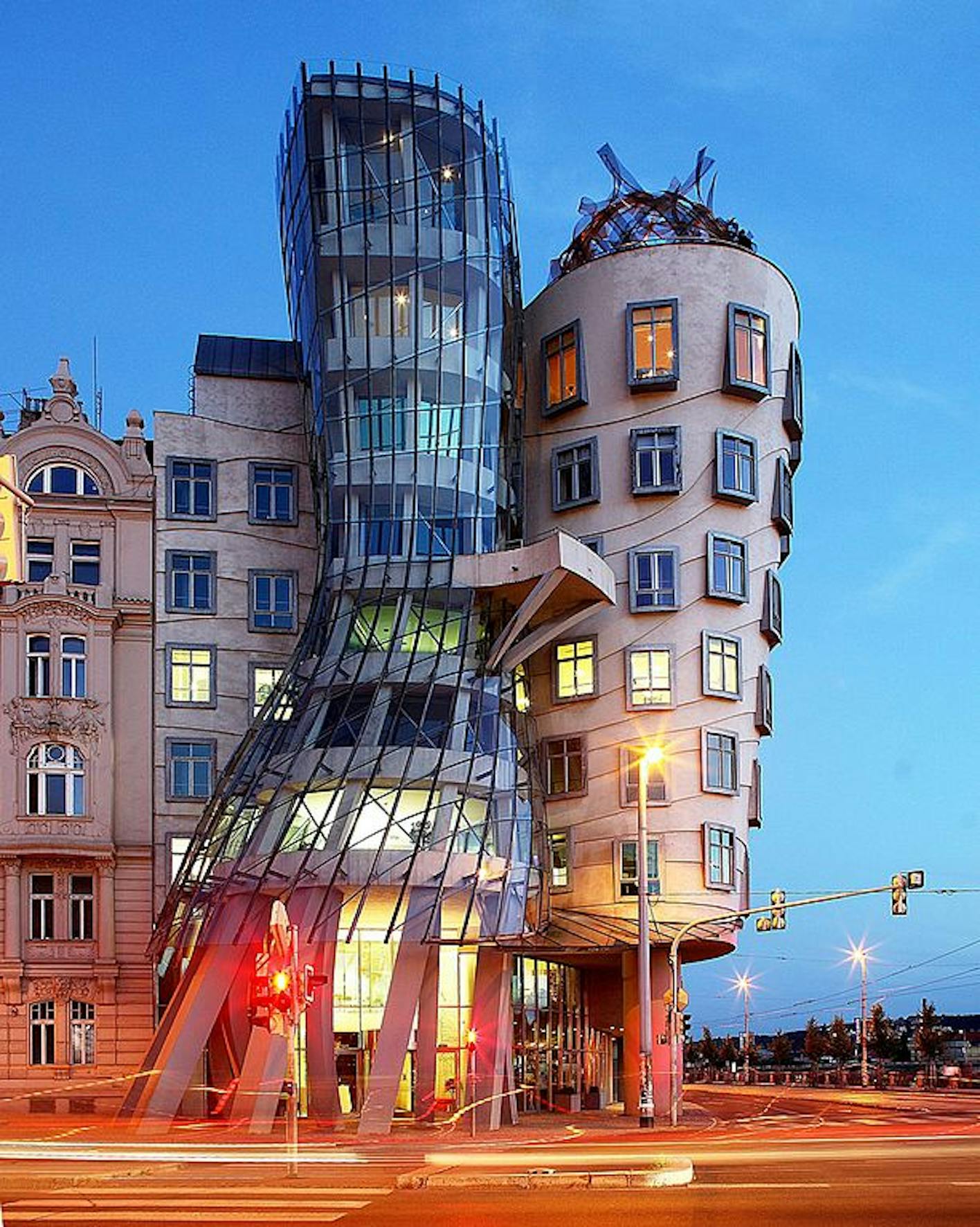 Dance House in Prague, which was completed in 1996 as a collaboration between Gehry and Czech-Croatian architect Vlado Milunic, is a charming work in the Deconstructivist style. It is meant to appear as though two figures dancing, hence the name.
Gehry received a great deal of international acclaim for his design of the Guggenheim Museum in Bilbao, Spain. After the project was completed in 1997, famed architect Philip Johnson lauded it as, "the greatest building of our time."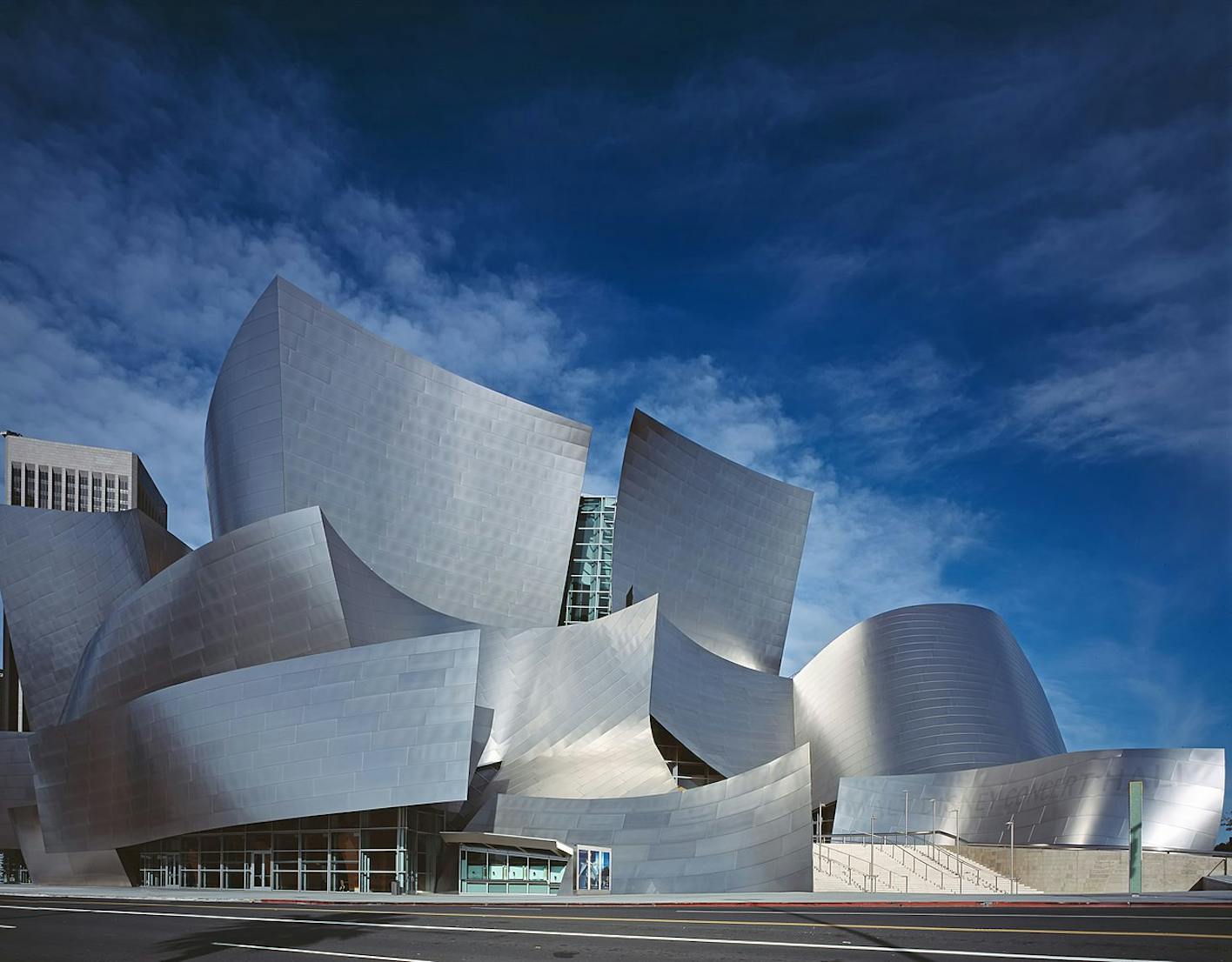 One of Frank Gehry's most famous designs, the Walt Disney Concert Hall in Los Angeles, was completed in 2003. The project cost $274 million to complete and is one Gehry's best-received works.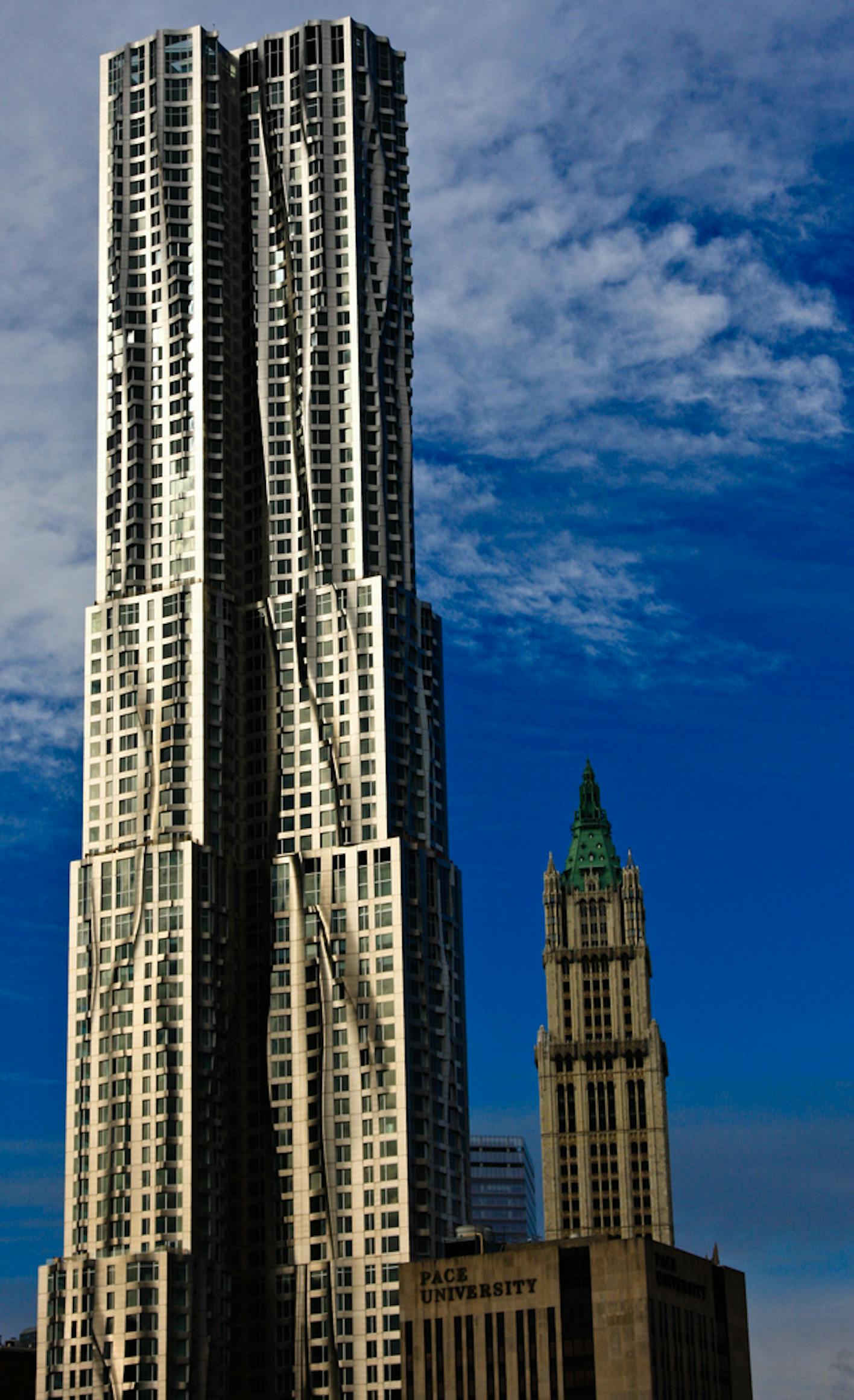 8 Spruce Street was Gehry's first skyscraper and finished construction in 2011. It is a luxury residential tower in New York City with a strikingly rippled stainless steel and glass façade.
Frank Gehry has designed many remarkable, beautiful, and often ground-breaking architectural works throughout his career. At the age of nearly 89 (his birthday is tomorrow!), he continues to work on some of the world's most influential architectural projects and has become one of the foremost architects in the world.