Come See NanaWall on the Dwell Home Tour!
By , June 13, 2017

The Dwell Home Tour is all set to take place on Sunday, June 25th from 10:00am to 4:00pm. This unique opporutnity provides you with the ability to immerse yourself into some of the most design-oriented and innovative homes in the Los Angeles Area. Hand selected by Dwell, these spaces will inspire and amaze. Click here to sign up!

On tour this year for the East Side/Hills Area on Sunday is the Youredjian Home, which is a remarkable contemporary residence. Featuring eight of our opening glass walls, these homeowners truly understand and embrace their amazing views and live the outdoor lifestyle to its fullest.
We envisioned a home that captured its location and jaw dropping views from the moment you entered its doors. We really were very adamant about not hindering any portion of this view and decided early on in this project that we will preserve and incorporate every outdoor space and sightline - Haig Youredjian
While in the LA Area attending Dwell on Design, be sure to check take full advantage of the tour.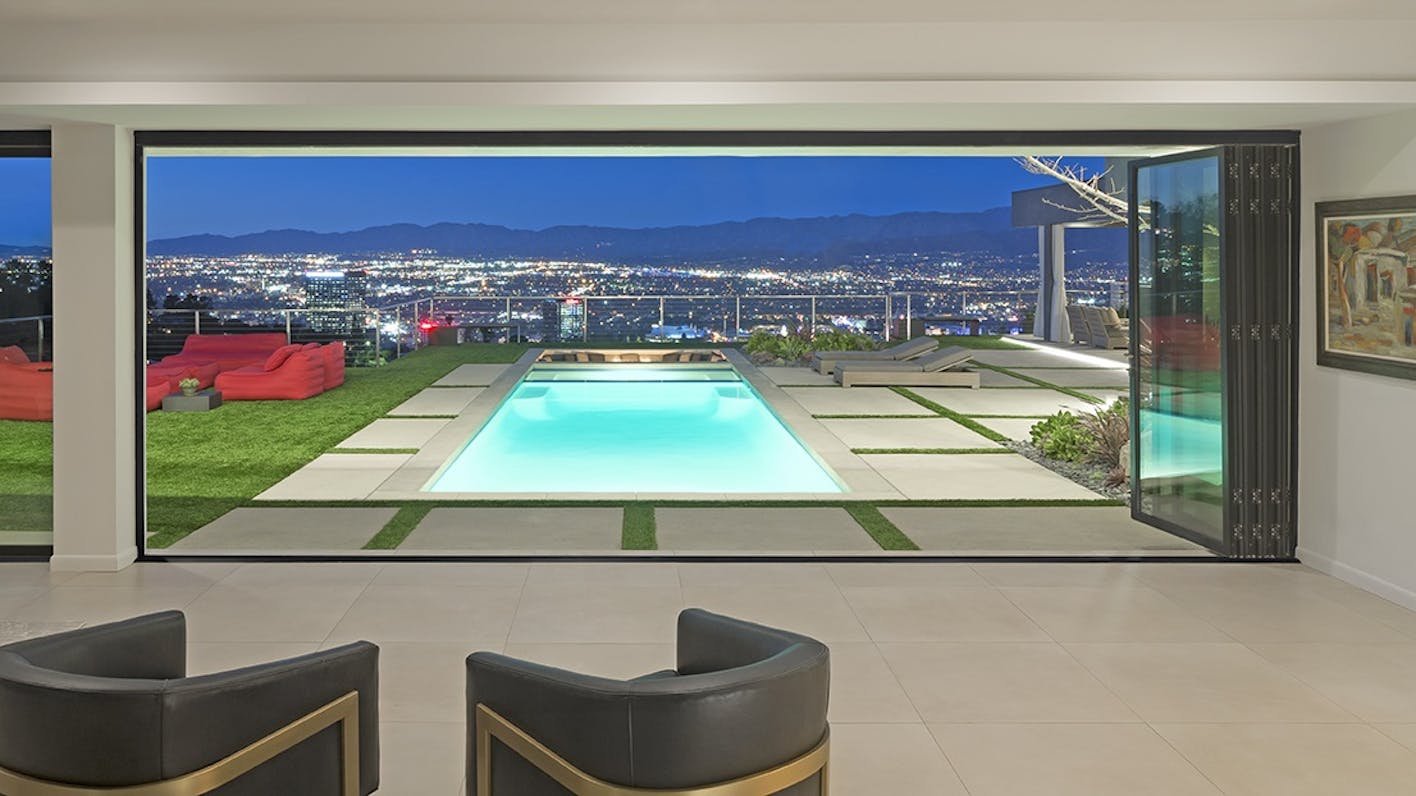 If you can't make it to the Dwell show or tour, contact our showroom in Gardena for an appointment:
SDG Architectural Sales
417 W. Walnut St. Gardena, CA 90248 866.359.3845