Design professionals provide NanaWall reviews in Houzz
By , April 25, 2014
Finding NanaWall reviews in Houzz is both fun and easy
It's quite clear that the residential design community loves Houzz. If you are a homeowner seeking design inspiration, Houzz is a great resource. I will caution you now, the site can be very addictive! You can experience the site online or download their mobile app. Here is a screenshot of what you can expect.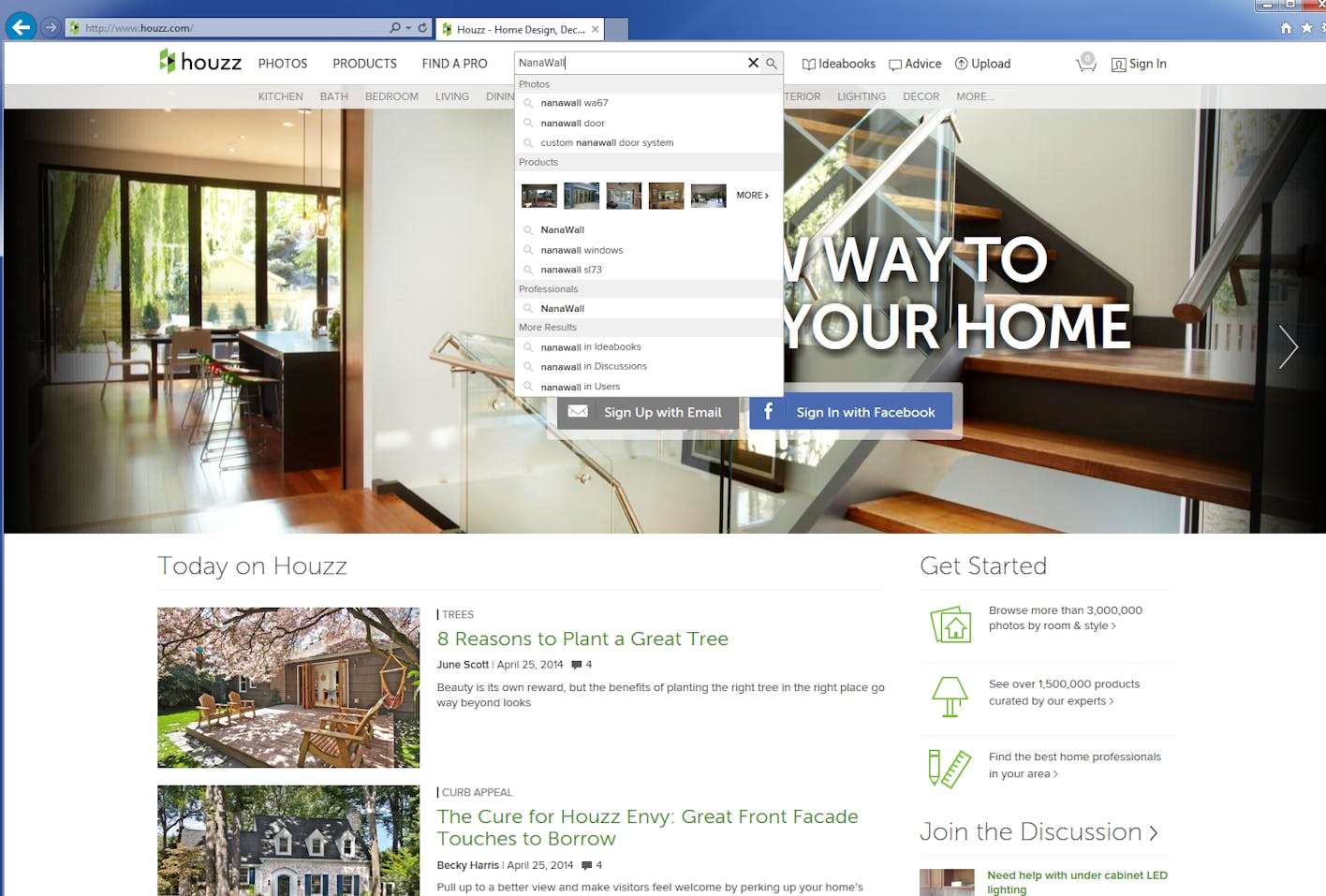 You can browse the site, but eventually Houzz makes you sign in with Facebook or create a new Houzz account. It's free to sign up and you can freely search from over 3,000,000 photos. The search box is a nice feature but be sure to pay close attention. Depending on your interests, the search provides results that are grouped by a category such as Photos, Products, Professionals, and More. Be sure to click under the Professionals group to read the NanaWall reviews from other Houzz members. The results should look like this: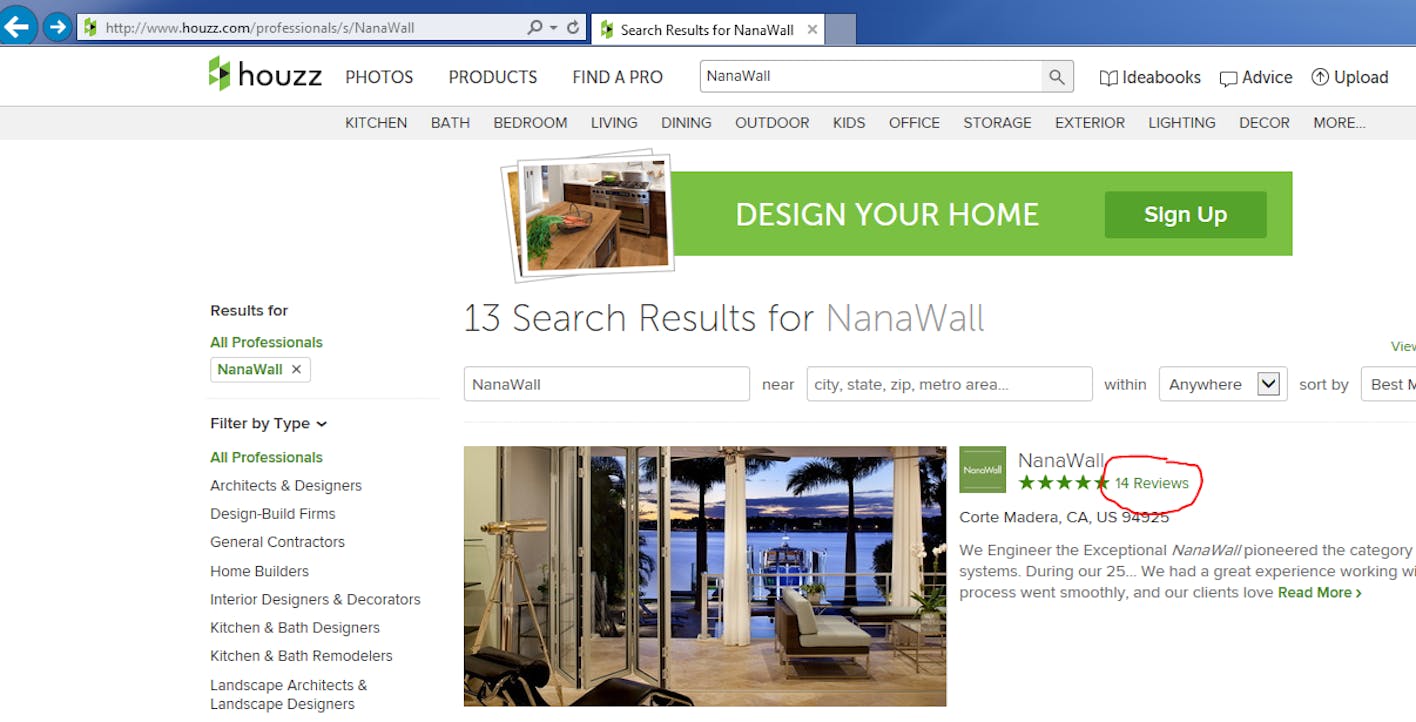 Just click on the green link next to the stars to read the NanaWall reviews. This is a great way to learn more about how other design professionals and homeowners have used the different operable glass walls to transform their space and create that WOW factor. Perhaps the most engaging aspect of Houzz is the photography. The visual content is extraordinary. The best way to browse through the photos is to simply search by room. Beyond the room, you can filter by style, location, budget, room size, and what's trending most. Usually the photos will be associated to an Ideabook, which you can comment on, ask questions to the member who posted the photo, or even add the photo to your own Ideabook! Some of our favorite Ideabooks can be found here.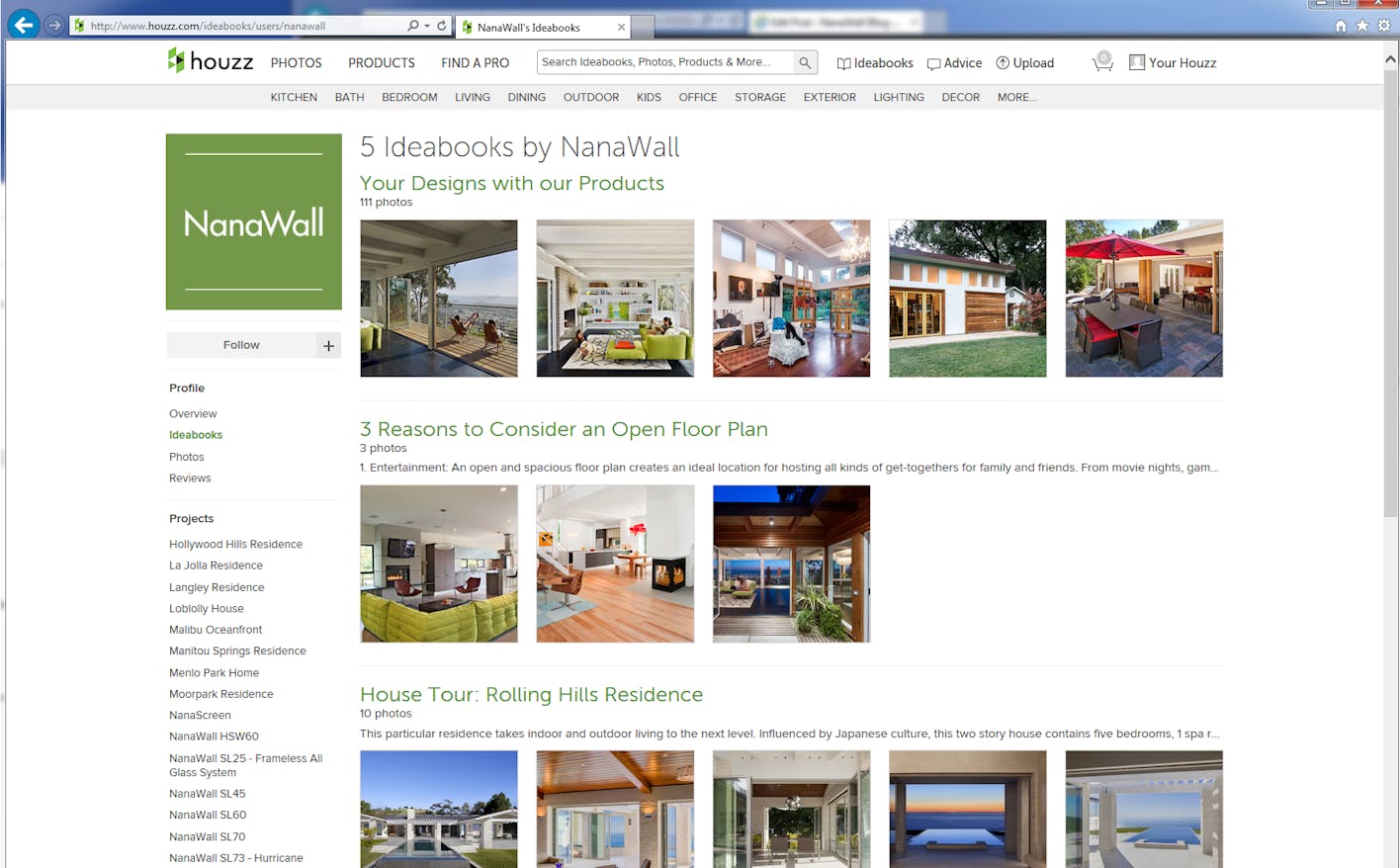 I'm confident you will love the Houzz experience and once you create an account feel free to browse our website and add some of the NanaWall photos that inspire you most to your own Ideabook!