A Folding Window - Where? In the Bathroom?
By , June 13, 2012
Take a NanaWall folding system, reduce the height, and create a folding window! This simple, yet effective concept was used in a Los Angeles bathroom to capture gorgeous downtown views. Find out why Patrushkha Mierzwa decided to install NanaWalls in – of all places – the bathroom!
/>
Patrushkha says, "Our historic home had a screened-in porch that ran along the back of the home. It had a nice view, but because it was behind the stucco back wall of the house we only used it for storage."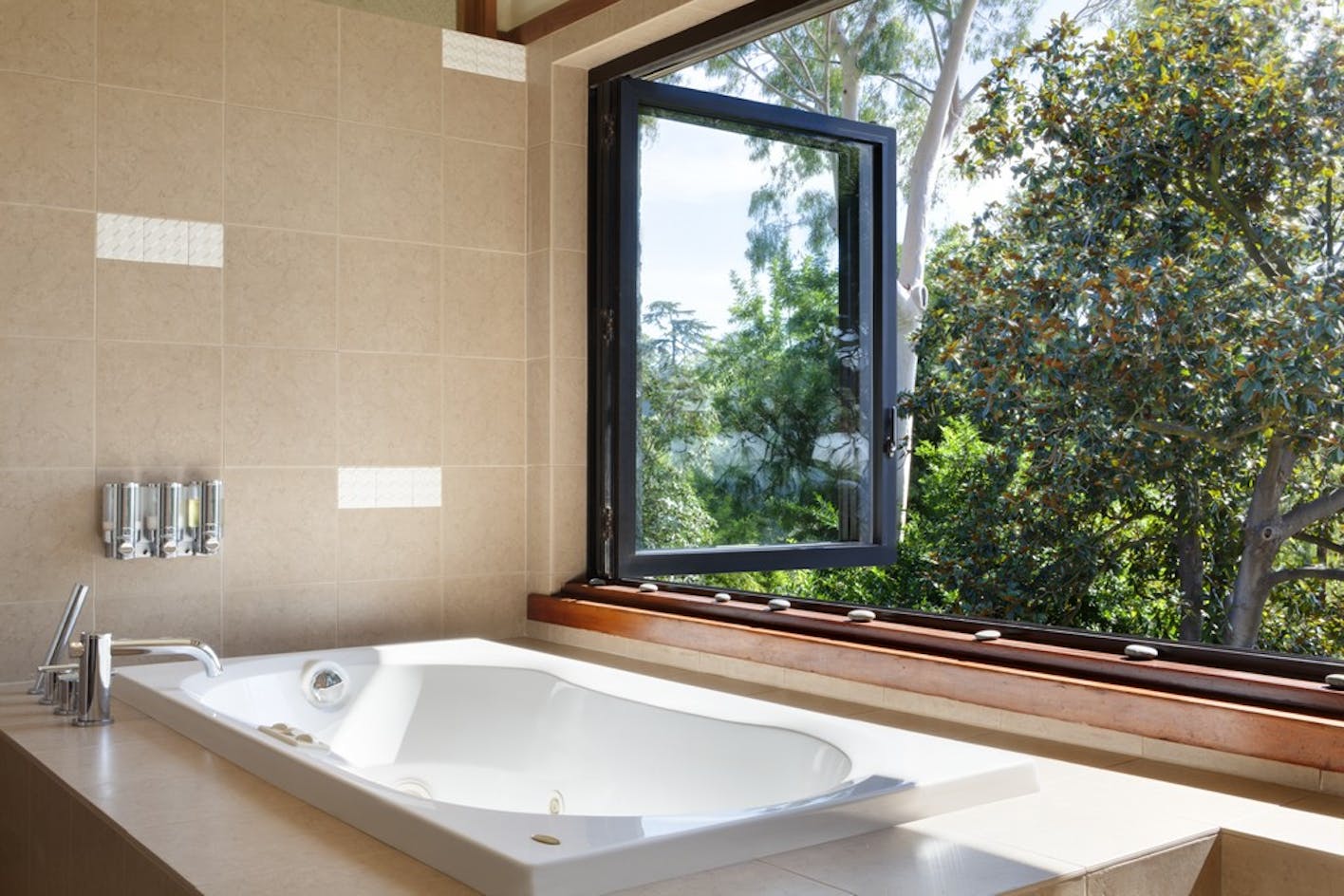 Without changing the exterior of the home, Patrushkha used NanaWalls to fit the existing openings and extended the master bath to the new windows. The result was dramatic. The master bathroom now has the best views in the house, with a spa-style bathtub next to the folding window – makes for a relaxing soak.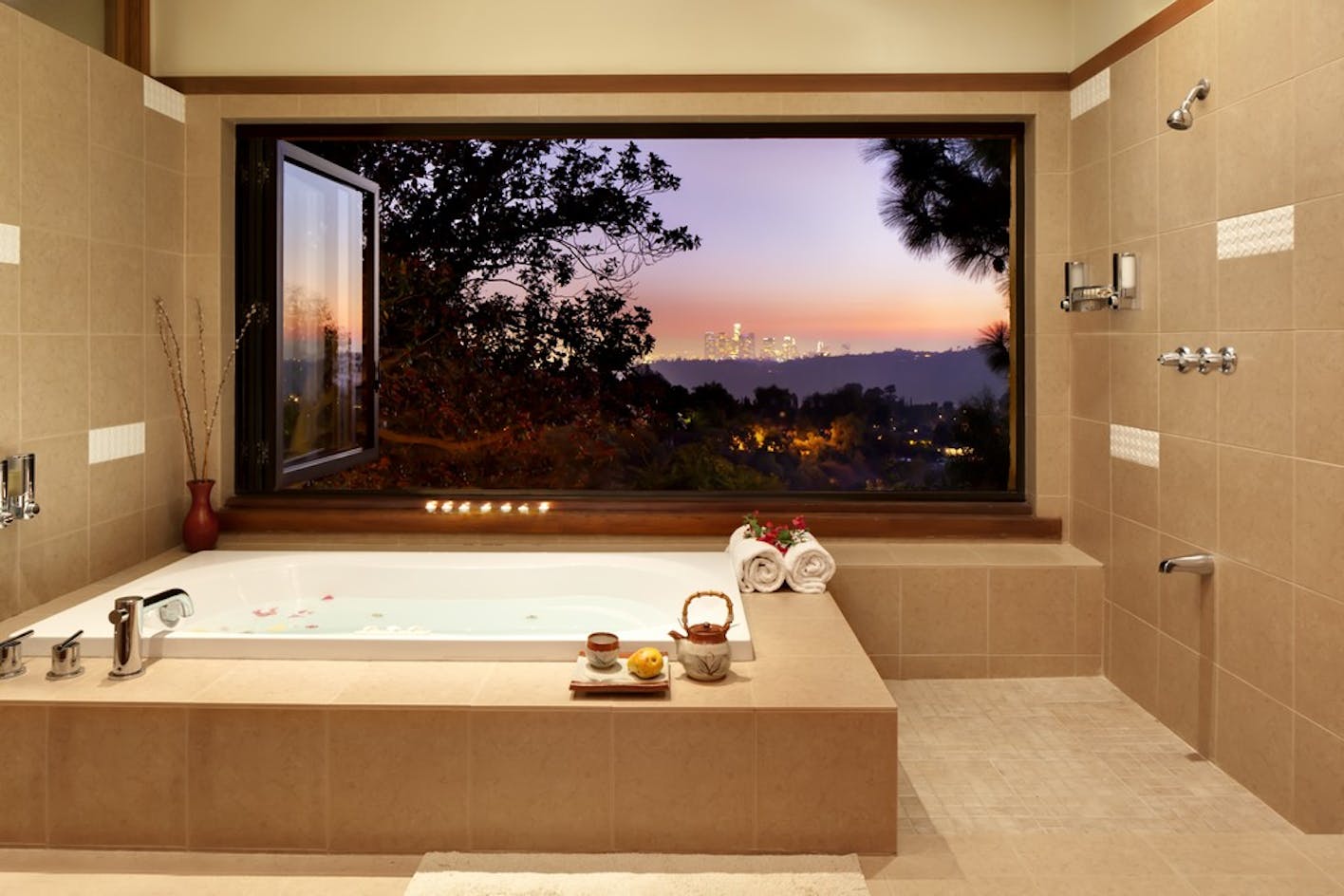 We asked Patrushkha how she feels about her grand master bath. "It's our favorite room in the house, and one which always enchants our guests. If it were anybody else's house, it might be weird that the bathroom is the highlight of the house tour, but the NanaWalls take everyone's breath away!" Aww, thank you Patrushkha, but it's your fantastic bathroom and view that takes our breath away!