From Land to Sea, Entertainment Spaces Are Now Being Revamped and Transformed!
By , February 10, 2015
The latest trend in the building/construction industry revolves around redesigning entertainment spaces. From homes, restaurants, recreation centers to cruise ships, an open layout is the top priority in remodeling and new construction projects. Why? It's simple. An open floor plan creates a free flow of customer traffic to accommodate countless guests at once. The following projects are examples that showcase this emerging trend.
At the Home
For the homeowners who love to be social and host parties for family and friends, the kitchen is the main residential space where we have seen a lot of remodel work. By breaking down a wall and opening up the kitchen to an outdoor deck, patio, or backyard, etc. guests can mingle both indoors and out with ease.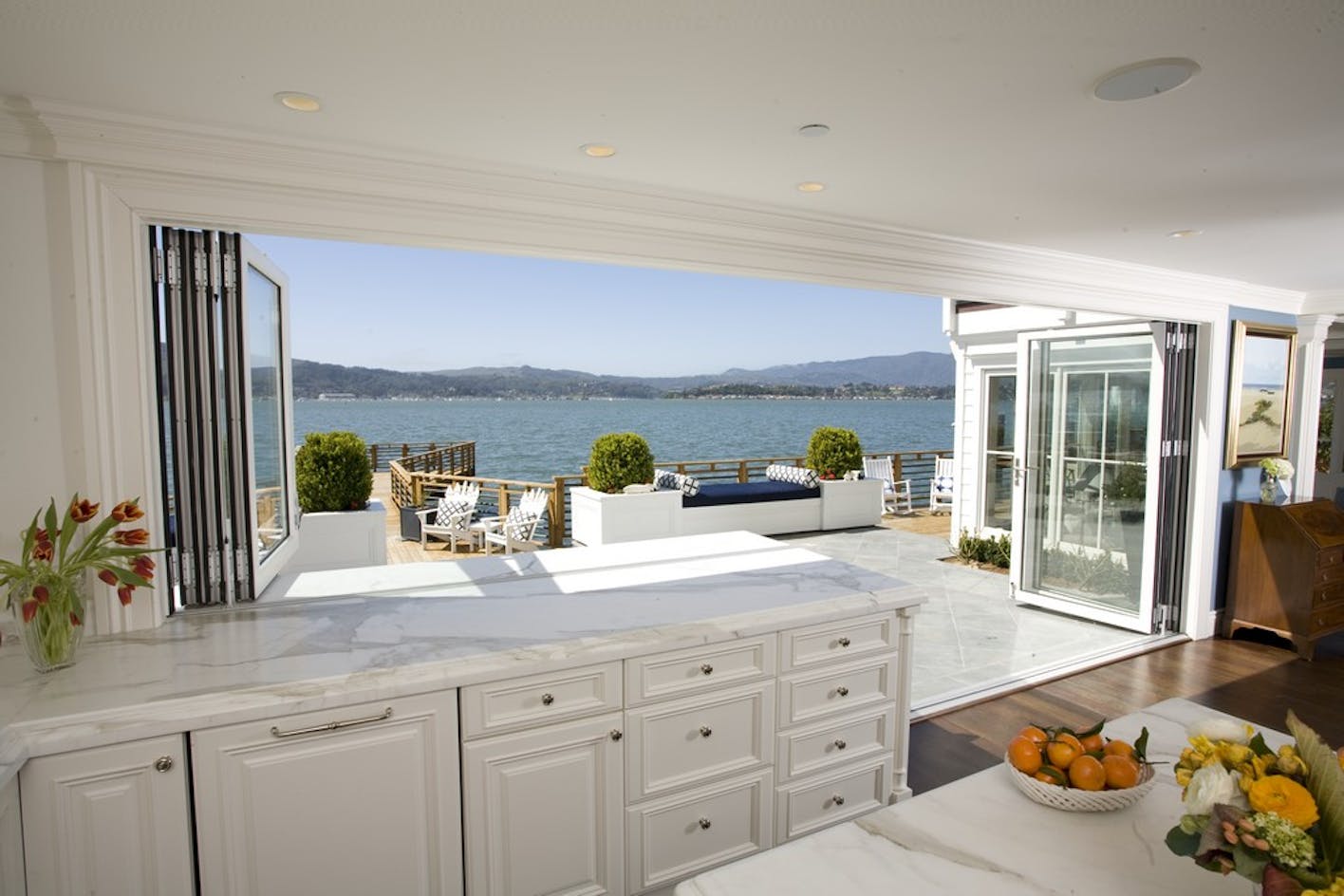 Family Fun
From sport venues to amusement parks, family-fun vacations and outings all have one thing in common: crowds. Since hundreds of people are trying to get in and out of one space at a given moment, upper level managers need to reconsider how to redesign their spaces. At the Wilderness Wave Pool, the largest waterpark in Wisconsin, multiple NanaWall opening glass walls are the solutions to better manage customer foot traffic.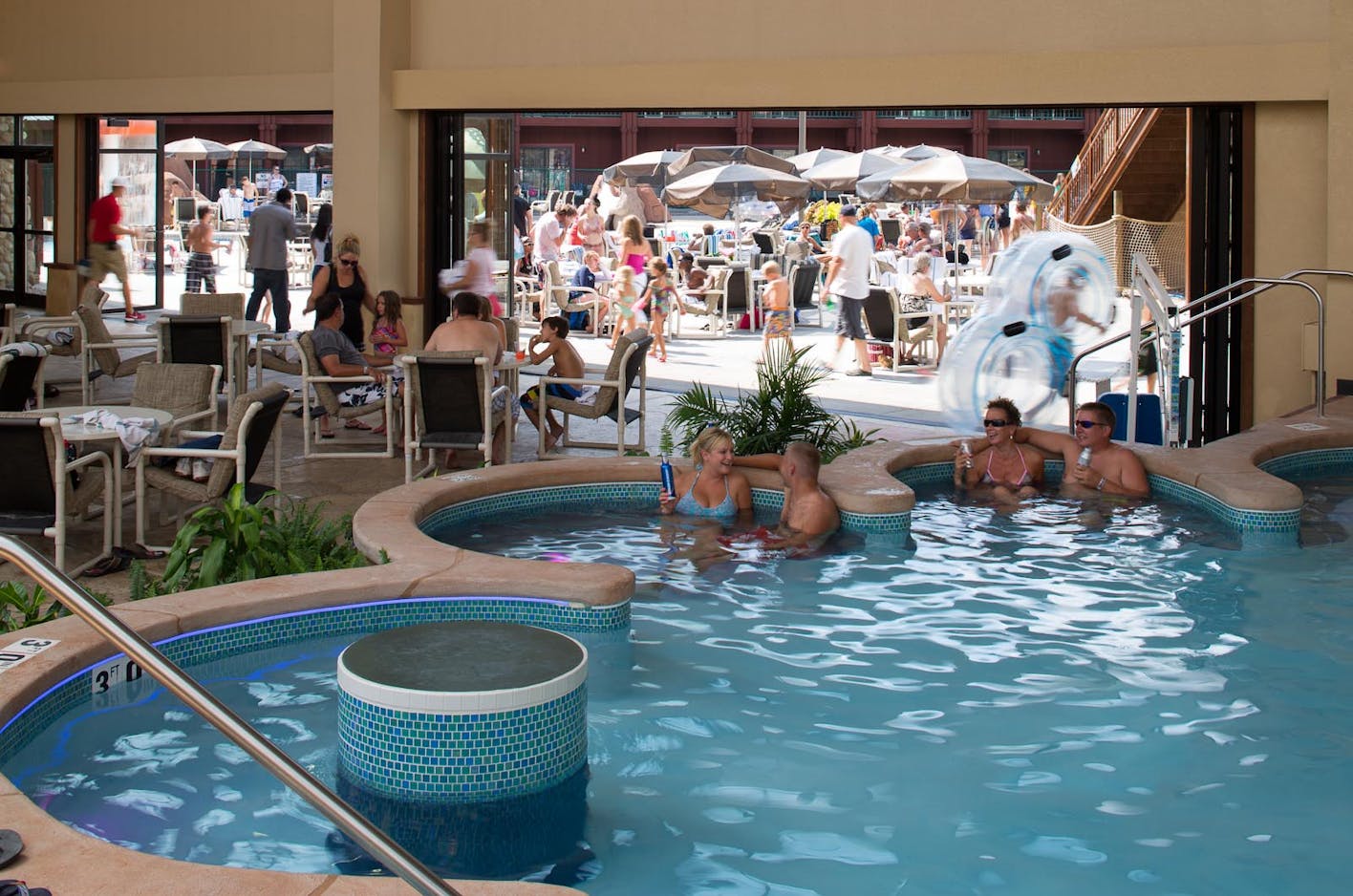 All Aboard!
Two of Celebrity's largest and newest cruise ships: Celebrity Reflections and Celebrity Silhouette feature NanaWall opening glass walls. Assigned to design the Art Studio in both ships, Architect Scott Butler of Wilson Butler Architects had two primary concerns during the planning phase:
1. "The art studio serves as a getaway refuge from the ships popular pool/bar locations" says Butler. Since these ships have maximum capacities of 3,030 and 2,886, the "Art Studio opens up to a nice peaceful lawn that's away from the majority of the passengers on deck. Essentially, we were looking for a good, open and seamless transition from the small indoor space to the outside, where a large number of guests could be accommodated."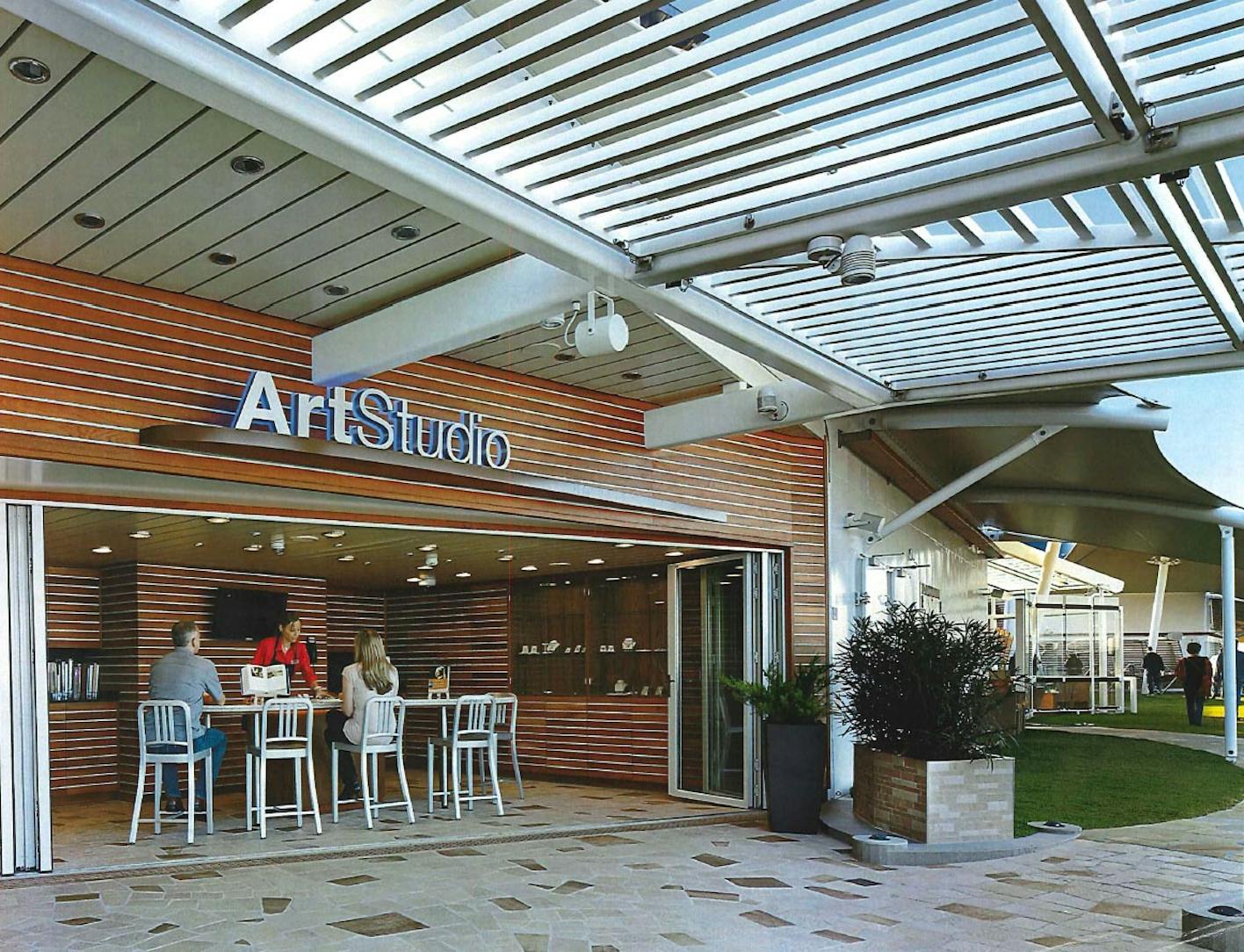 2. While looking at products to fulfill the indoor/outdoor requirement, Scott mentioned the importance of overall performance and quality.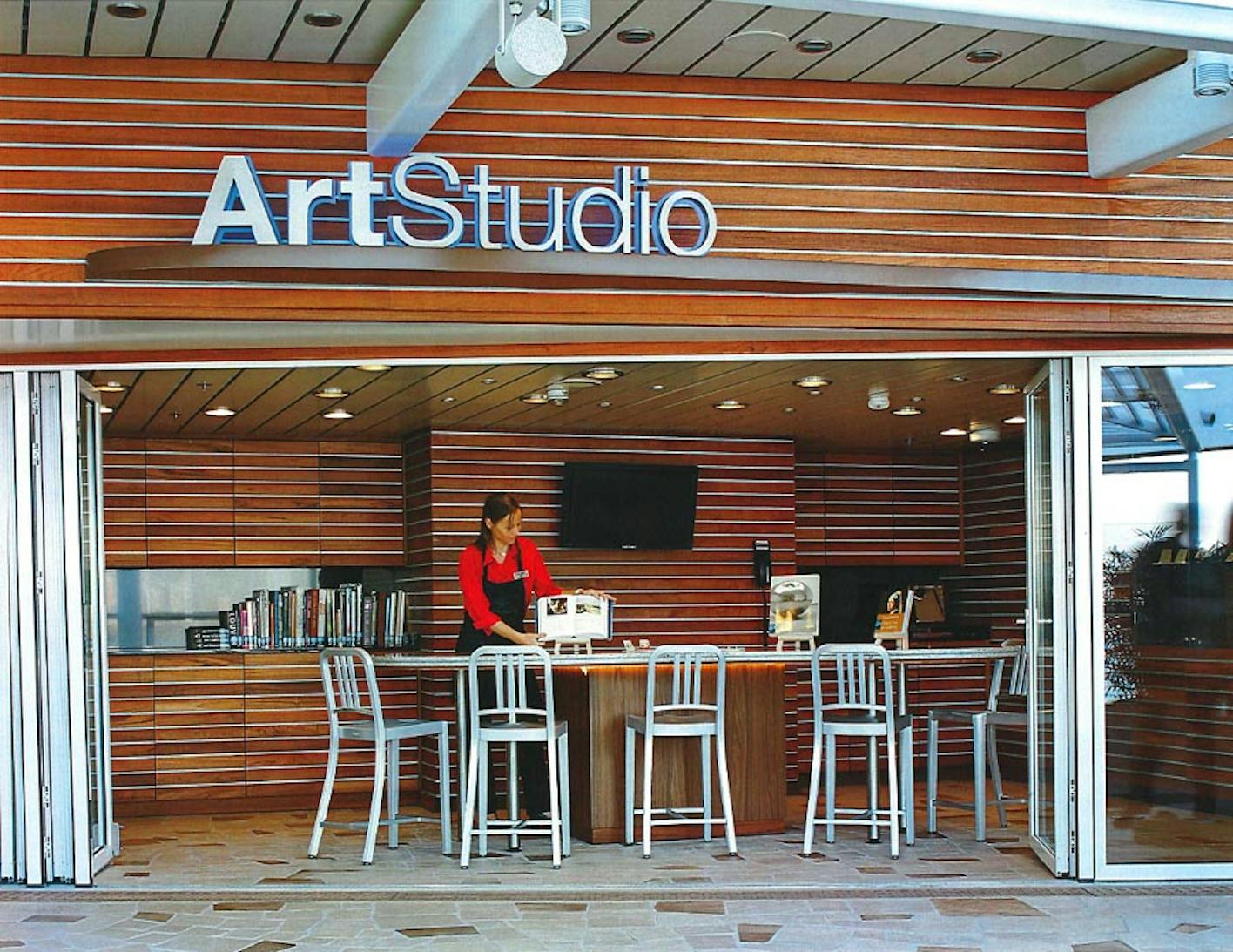 At the Art Studios on both ships, NanaWall's SL70 systems allow countless guests to create their art in a dynamic indoor/outdoor environment and allows for easy entry and exit through the studio.
To view other projects, take a look at our photo gallery- and check out our entire line of indoor/outdoor glass wall products.