How to Add a Little Privacy to Offices with Opening Glass Walls
By NanaWall Systems, September 20, 2018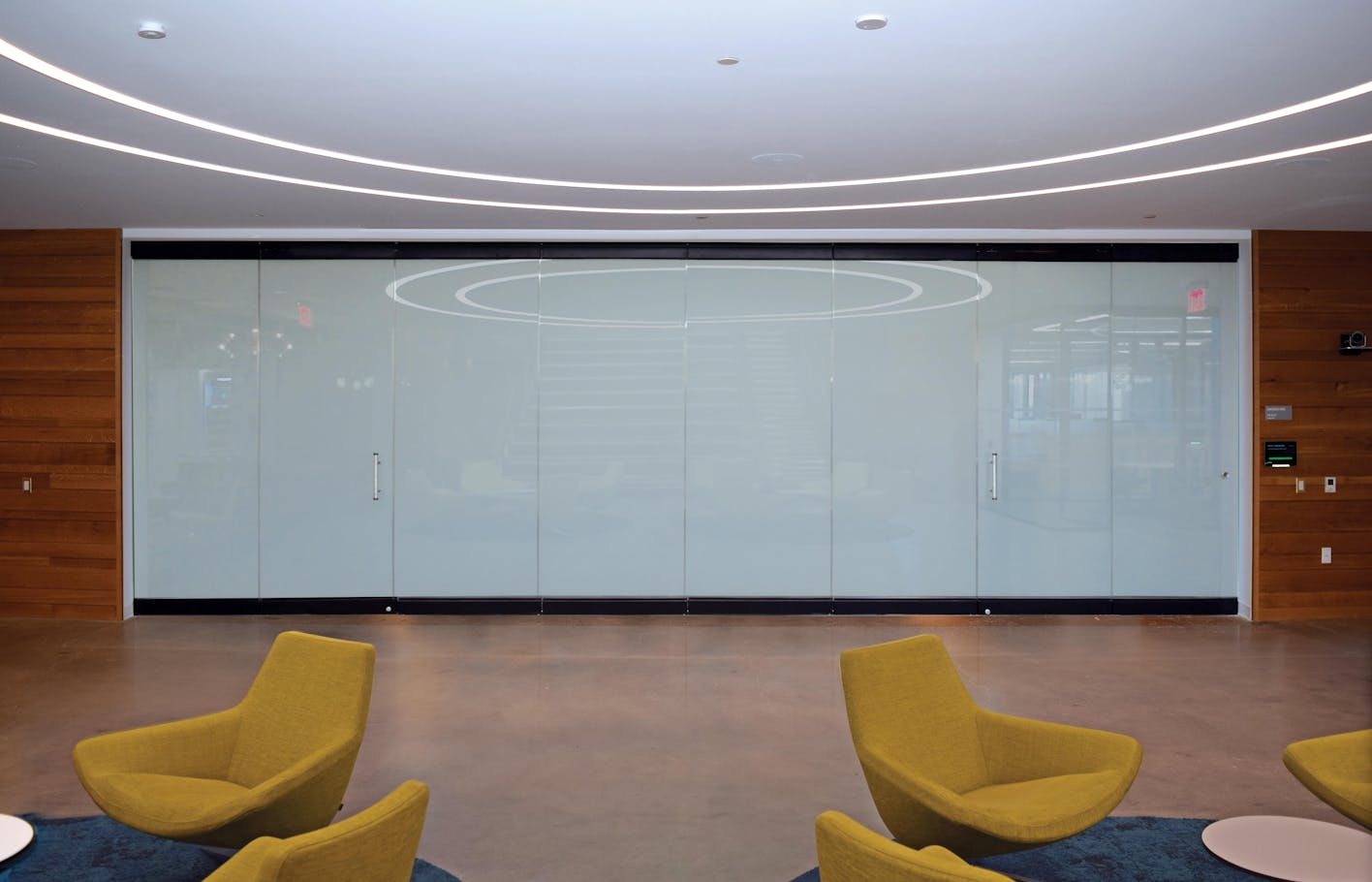 Privacy like collaboration is essential for better workplace engagement, innovation, and advancement.
While collaboration is a wonderful tool for generating a heightened sense of energy, creativity, and ideation; privacy is the essential ingredient that allows us to work without distraction, focus, communicate sensitive information, clarify individual ideas, and recharge.
Privacy in an office environment can refer to our visual, auditory, or spatial sensibilities.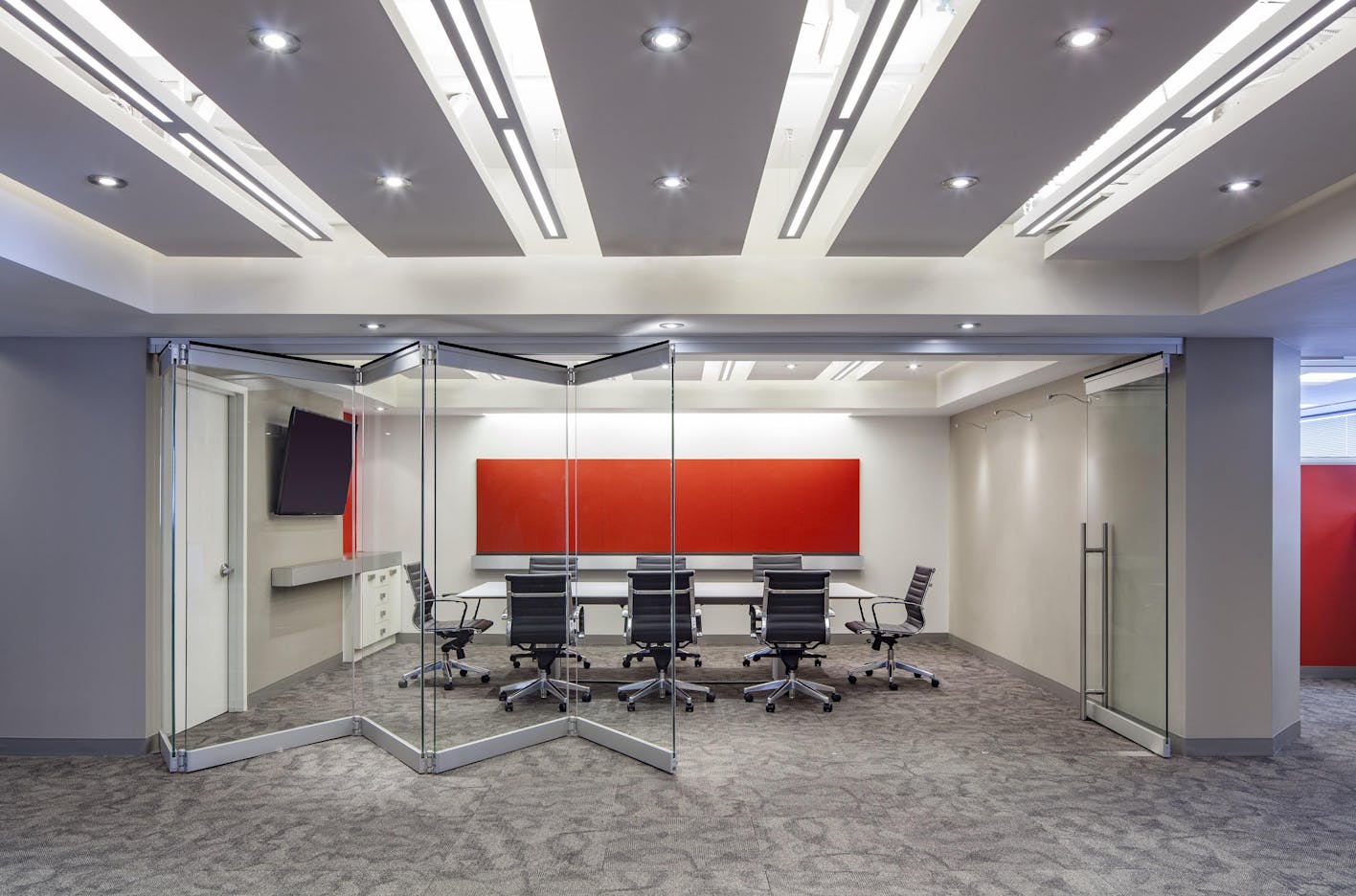 Every office space has different needs based on the work that occurs within it. Privacy concerns can manifest themselves differently, thus providing occupants of a building with a sense of each privacy component can require a variety of different spaces. Additionally, each of these spaces should be imbued with a certain amount of flexibility so that they remain useful regardless of how they are being used at any given time.
Higher-end measures to provide privacy include constructing a variety of enclosed or semi-enclosed spaces that can accommodate groups of various sizes. Opening glass walls such as our FSW75, CSW75, HSW75, HSW60, SL45, and PrivaSEE products allow architects and designers to create flexible, sound-controlled office enclosures and meeting rooms without disrupting the remaining floor plan. These products provide acoustical privacy in different degrees, all the way up to STC 45.
In addition to providing sound protection, our opening glass walls can also provide visual privacy. Custom solutions such as opaque glass, and art glass are available to ensure whatever level of privacy you need.
For those looking for a high-tech solution that will really wow clients, the newest addition to the NanaWall product family, WhiteOUT™ is a fabulous solution.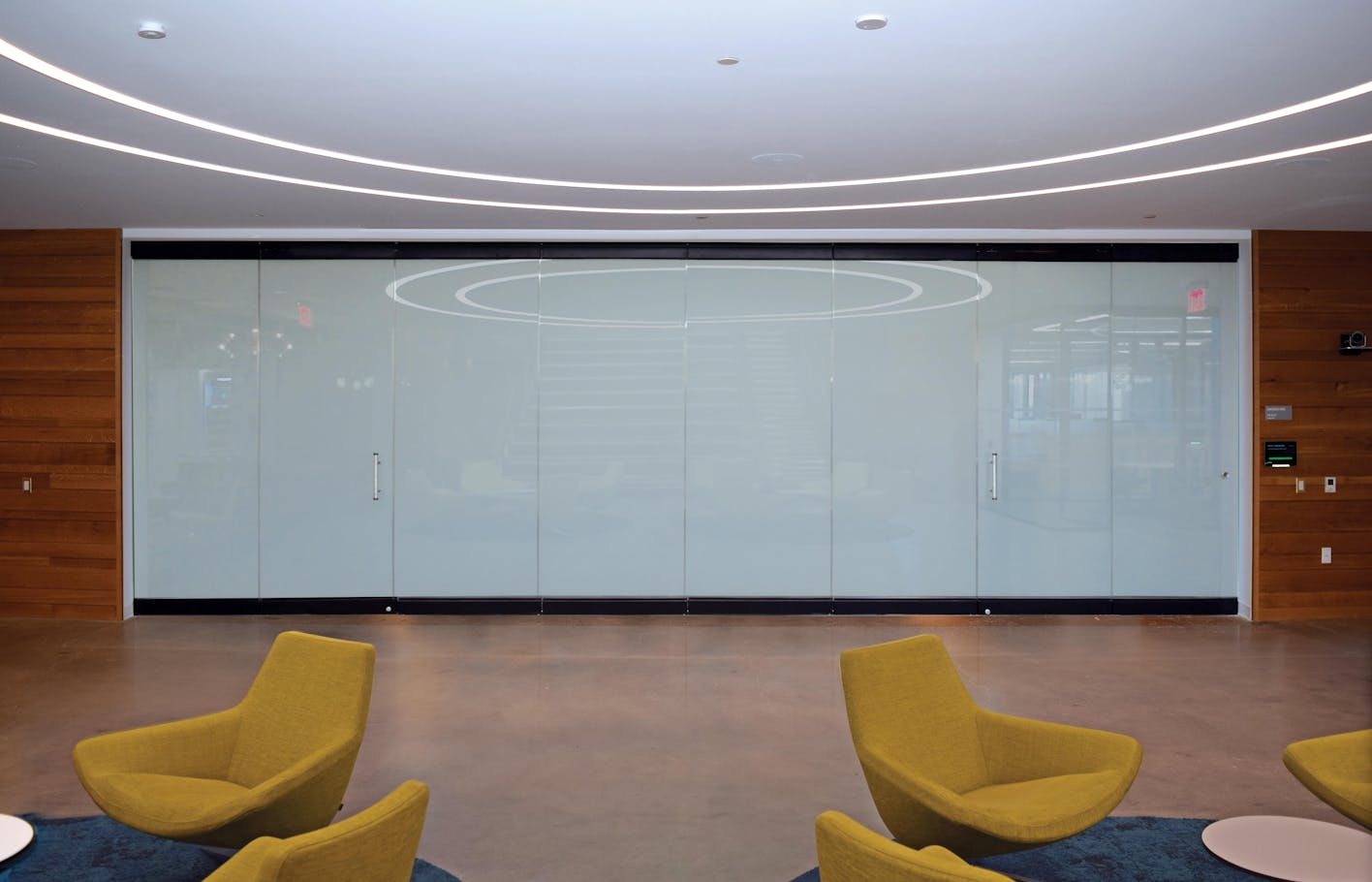 Using the best dynamic glass available, WhiteOUT™ offers instantaneous opacity and transparency at the touch of a button. The completely wireless system easily transforms from translucent to white, and back again via remote control.
While in opaque mode, the uniformity of the all glass system allows it to serve as either a projection screen or whiteboard as needed, making it a truly multifunctional product.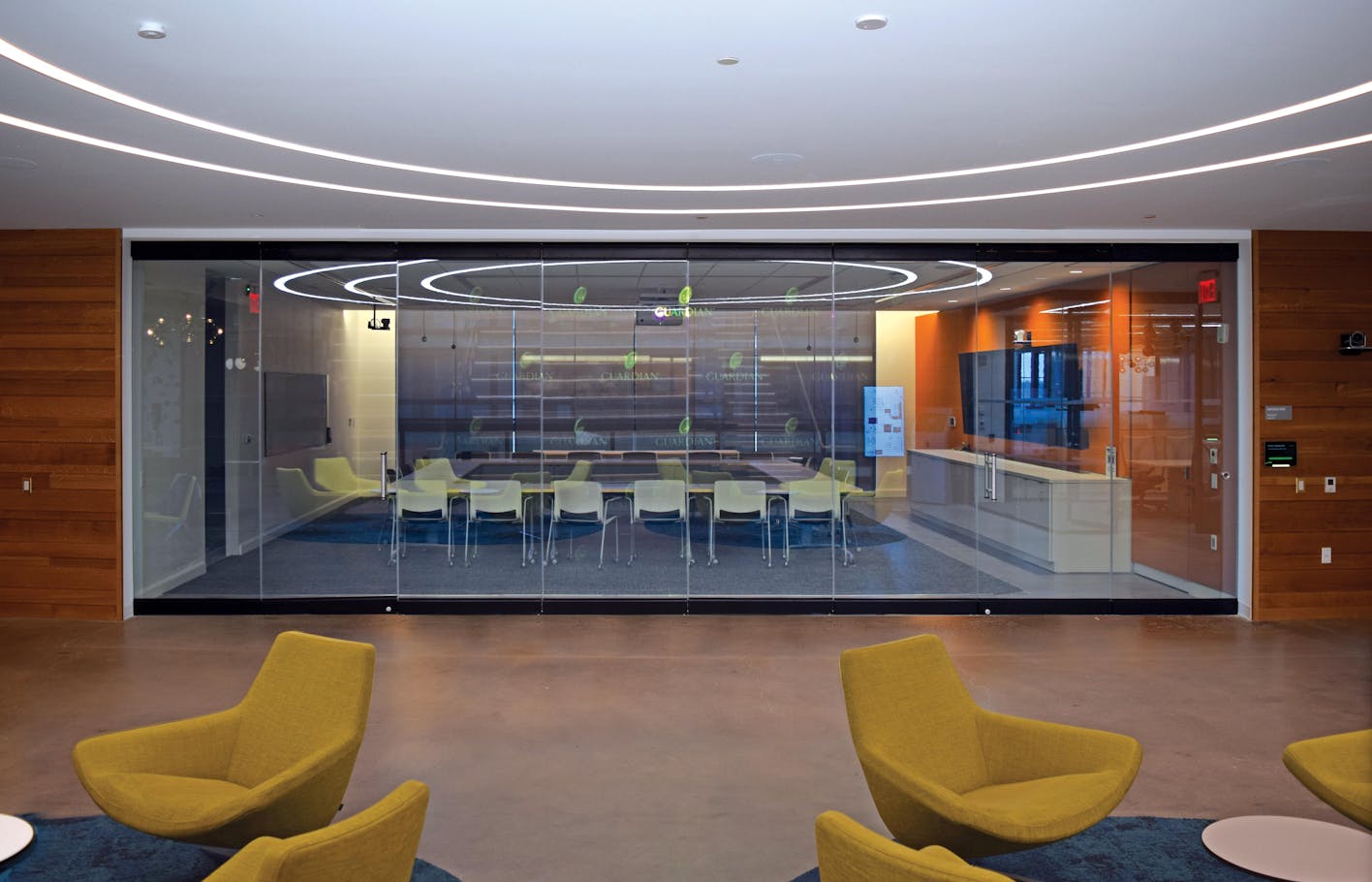 Whether your project calls for additional visual or acoustic privacy, NanaWall's vast selection of privacy-enhancing products has the solution you're looking for.
Questions about privacy and opening glass walls? Contact us.