IBS and KBIS 2015 Success!
By , January 23, 2015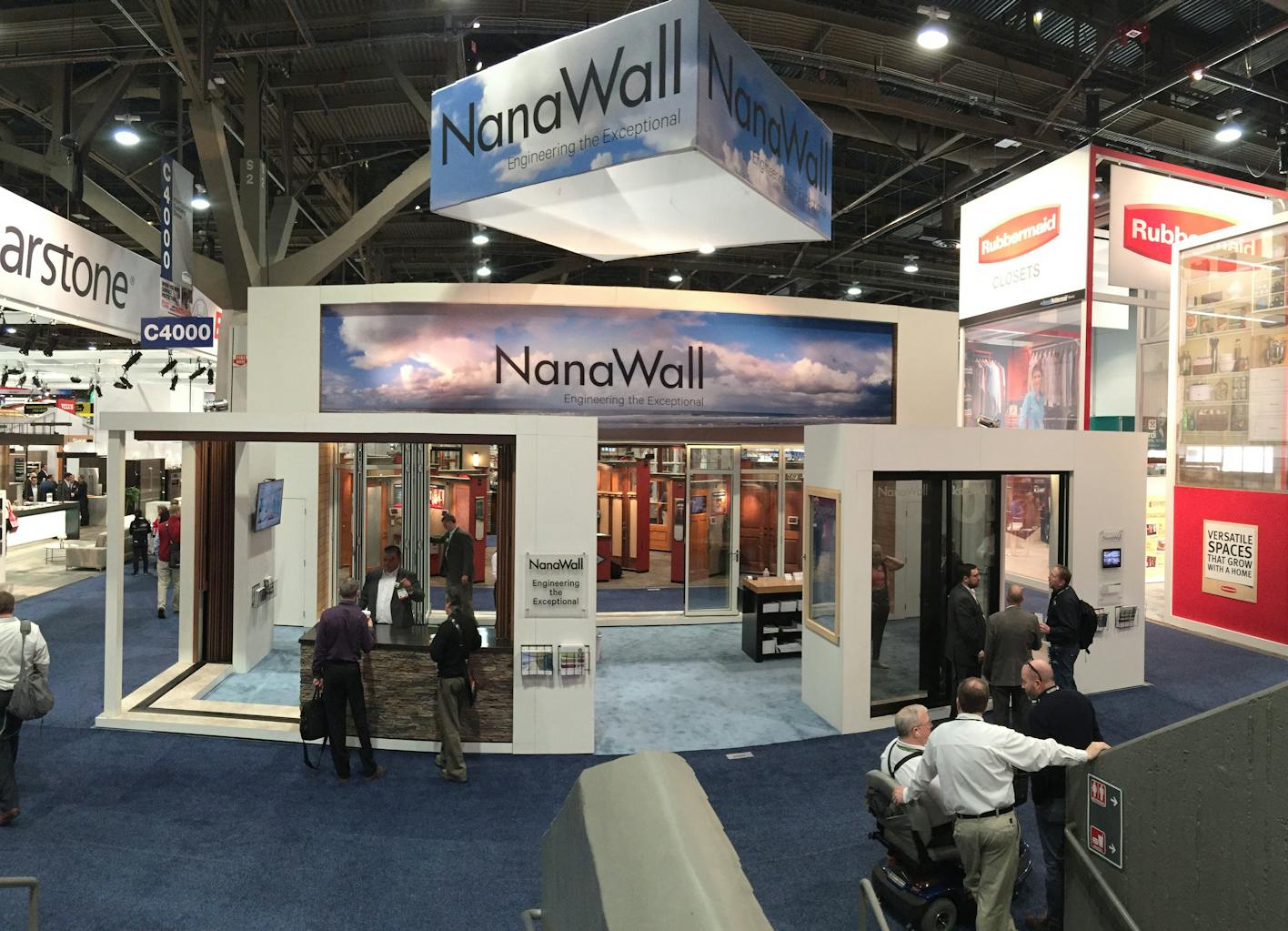 Last week NanaWall took part in two popular shows, the International Builders Show and the Kitchen and Bath Industry Show in Las Vegas. Introducing and showcasing three new products and a brand new booth, we had everyone floored!

Got Floored? Here's why: Our new SL80/81 Floor Supported Folding Series features the narrowest aluminum framed thermally broken folding panels available in the industry at 1 7/8" (48mm) wide! Available in both rounded (SL80) and angular (SL81) profiles, the ultra-thin framed opening glass walls have outstanding thermal performance, high air and water resistance, and excellent acoustical performance with panel sizing up to 10' tall!
The system's main weight is carried by stainless steel wheels on a stainless steel floor track making for smooth operation. The upper track is merely a guide. This floor supported technology makes the system popular for applications where load-bearing capability on the header is a concern.
*An Added Benefit: should building settling occur after installation, the SL80/81 folding series hinges are adjustable in both vertical and horizontal directions for a quick fix.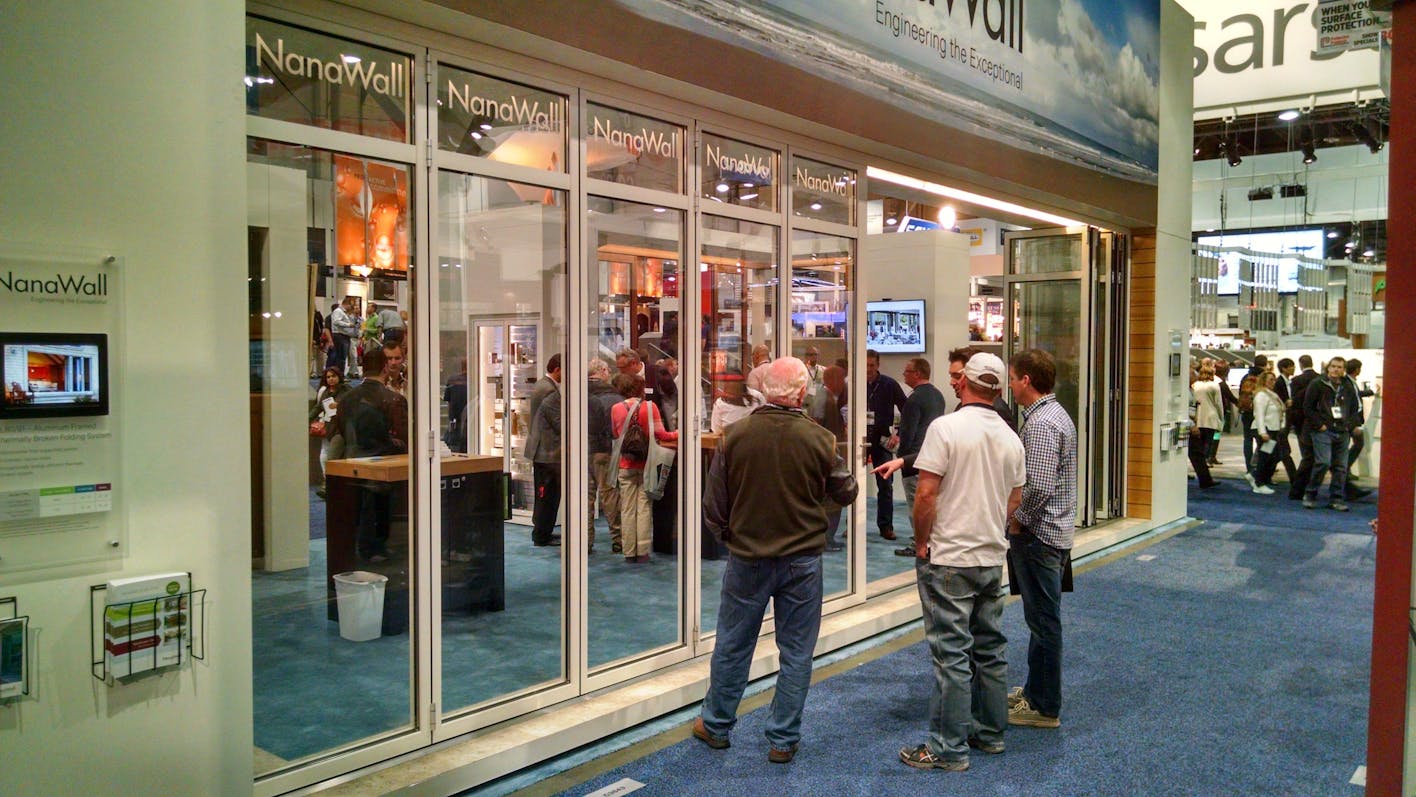 A New Cooking Experience: Introducing the Kitchen Transition 2.0--The Single Track Sliding Door System
The Kitchen Transition 2.0 introduces indoor/outdoor lifestyle at its best. Take a look: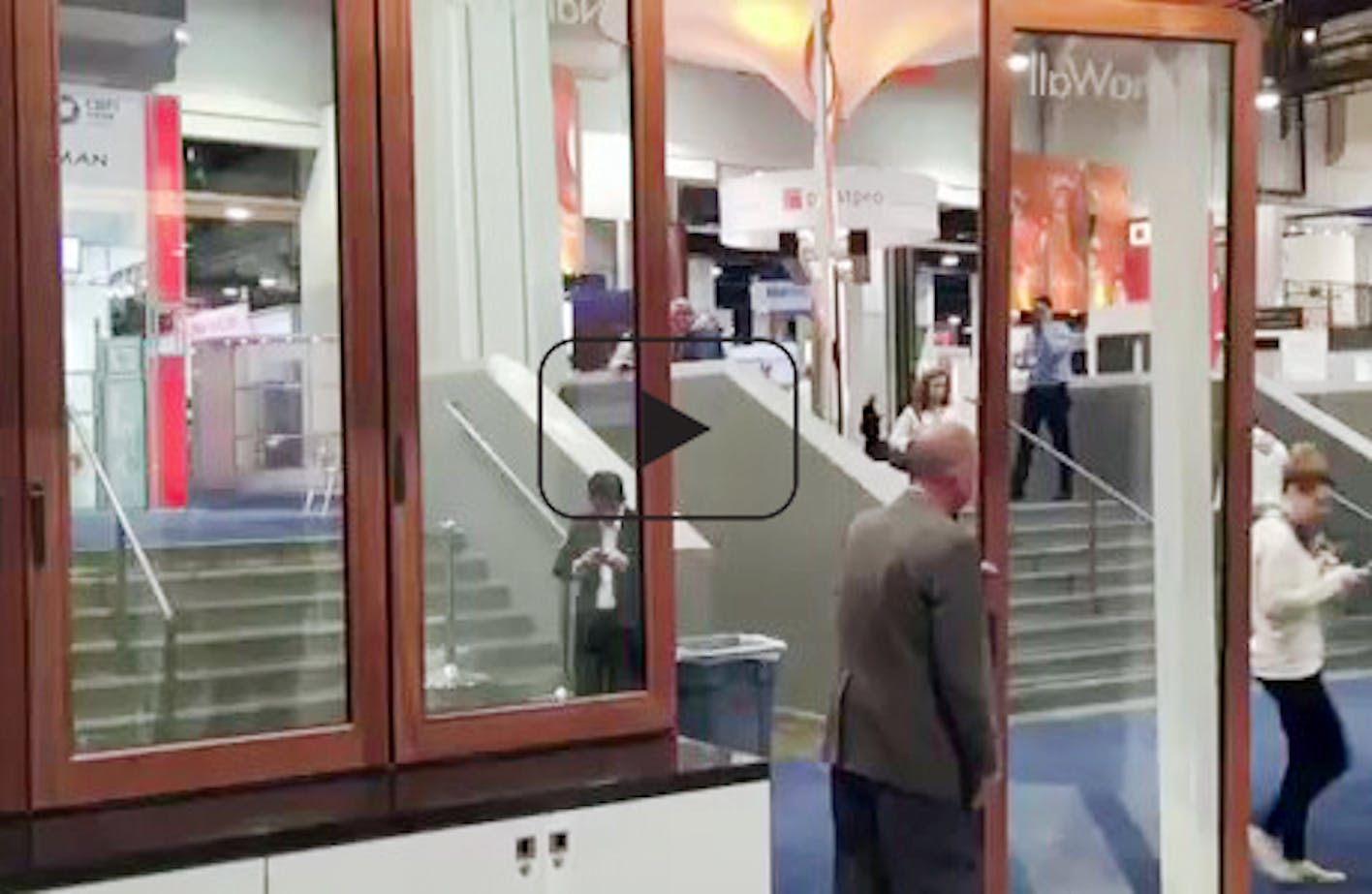 The majority of the panels in this particular configuration turn an open corner and are placed in a hidden pocket, away and out of sight. Two of the smaller panels stack on the trackless kitchen counter—yes, trackless!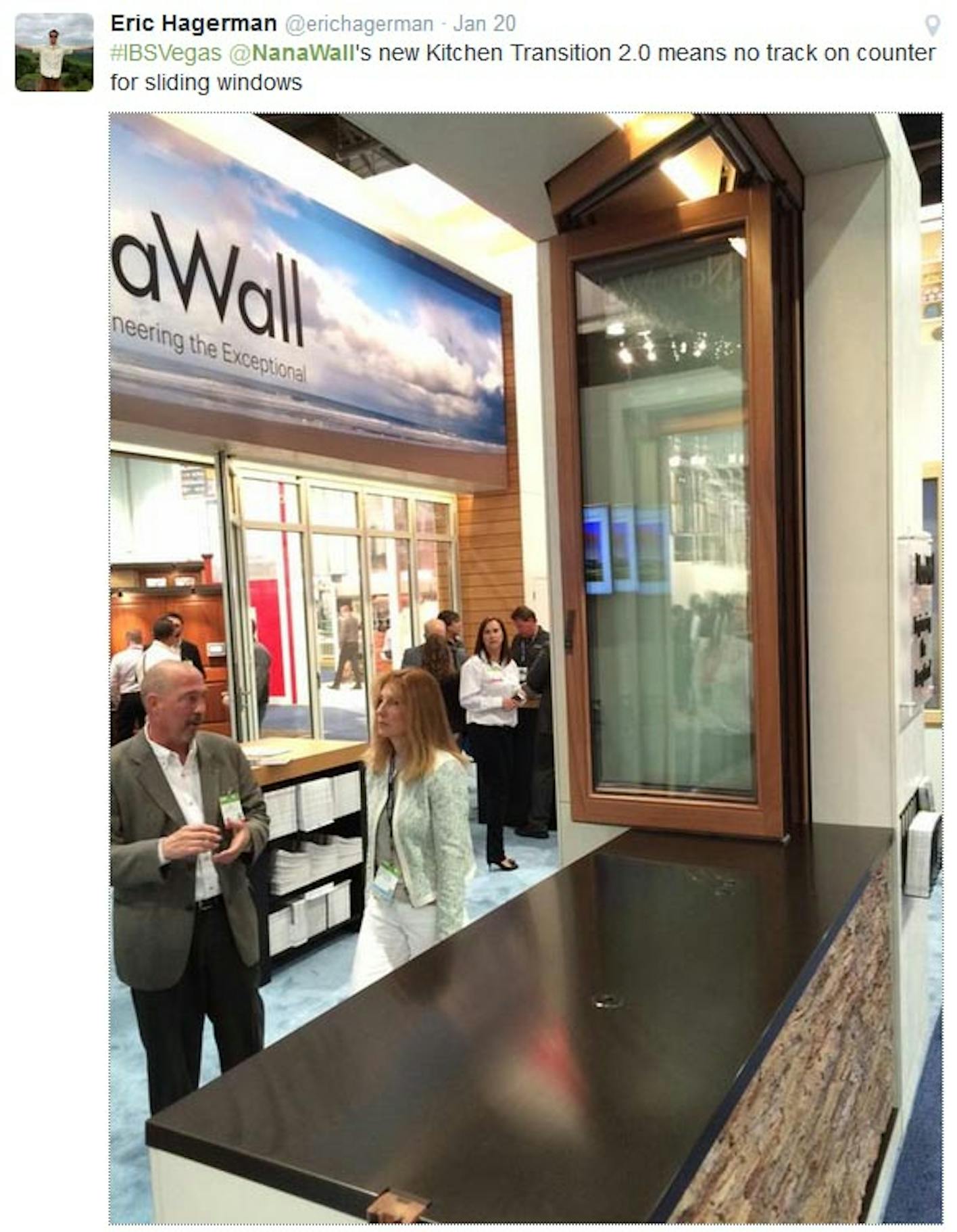 Lastly, our NanaScreen ONE, now with larger sizes is our latest screening addition. A fully retractable screen, with patented braking technology allows the screen to lock in place at any given moment. The ultra-strong, UV resistant fiberglass mesh is housed in a single cartridge riding on a single track. The screen is now available in heights up to 9'10" and widths up to 14'9" on each side!
Here's a look at Chuck, our Eastern Regional Manager, demonstrating the SL60 along with the NanaScreen ONE.