"If you can imagine it, you can create it…with NanaWall"
By , August 29, 2013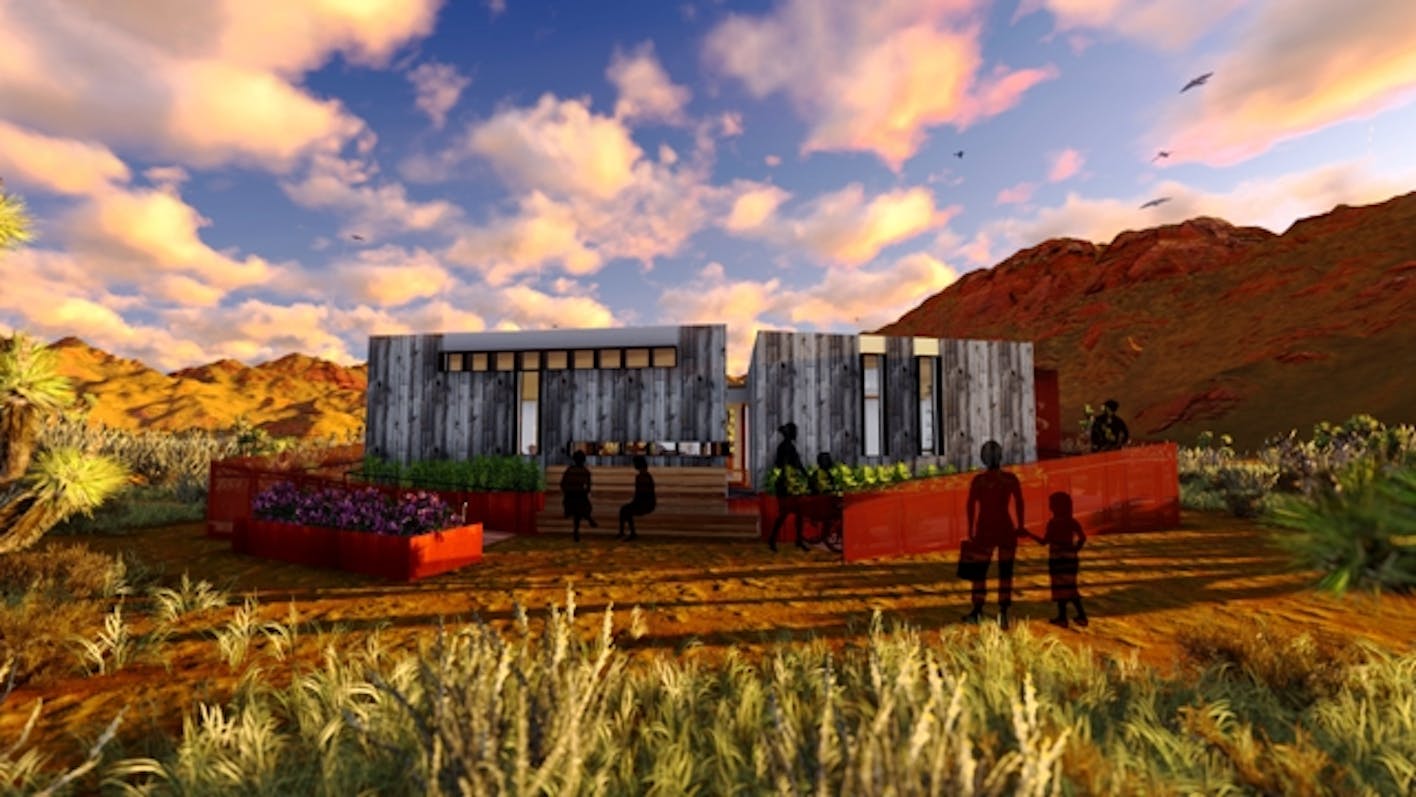 University of Las Vegas Nevada will be featuring their home, DesertSol, in the upcoming Solar Decathlon lead by the U.S. Department of Energy in Irvine, CA. The design aspects, materials used and products featured in the home stand behind extensive months of research to ensure green design and maximum energy-efficiency throughout the home. Below Team Las Vegas provides a testimonial to NanaWall in the form of a blog post, which can be found on their website.
Here's what they have to say: Thank You NanaWall Systems, Inc.! "Team Las Vegas' decision to use Nana Wall Systems' high performance operable doors and windows that are thermally broken and air-tight was an easy choice. This system allowed us to create a more effective space, thereby reducing the building footprint and lowering constructions costs, exactly what we were looking for in our design of DesertSol. In addition, their product is certified for energy-efficiency by Energy Star and the National Fenestration Rating Council, making it an optimal addition for our entry in the US Department of Energy Solar Decathlon 2013. Nana Wall Systems, Inc. is the leading provider of opening glass walls in North America and through their exclusive partnership with Solarlux, Germany, they have installed over one million panels worldwide. NanaWall's innovative and versatile design solutions are ideal for office, home, community hub, and more. Their panels can easily move out of sight, blurring the lines between indoors and outdoors. This amazing aesthetic appeal is complimented by their continual maintenance of superior quality. NanaWall provides design freedom with numerous custom choices, ideal for a unique project like DeserSol. We are thrilled to have NanaWall provide their product and installation professionals as well! True to their slogan, "If you can imagine it, you can create it…with NanaWall," they have helped us create a home that we have been imagining for years. Thank you NanaWall for your investment in Team Las Vegas!"
For more information on DesertSol, click here.