Inspiration: 60 Orchard Street, Lower East Side New York
By , February 8, 2012
Lined almost entirely with brick-faced tenement buildings and iconic fire escapes, Orchard Street kind of reminds people of SoHo, only grittier. Historically, the street has been home to first generation immigrant families dating back to the 1800's. Now it's known for discount shopping – with several specialty lingerie shops, discount clothing and luggage stores, vintage fashion finds, and numerous art galleries.
In the midst of it all is 60 Orchard Street, the "latest and hippest" boutique building on the Lower East Side. The contemporary glass and steel façade stands out from the Old World character of the surrounding buildings, almost like it's out of a sci-fi movie. At closer glance, you notice a spattering of new boutiques stores, restaurants, stylized spas, and luxury condominiums throughout the street. Orchard Street is in a transition period, with increasingly upscale buildings and establishments quietly moving in within the last decade.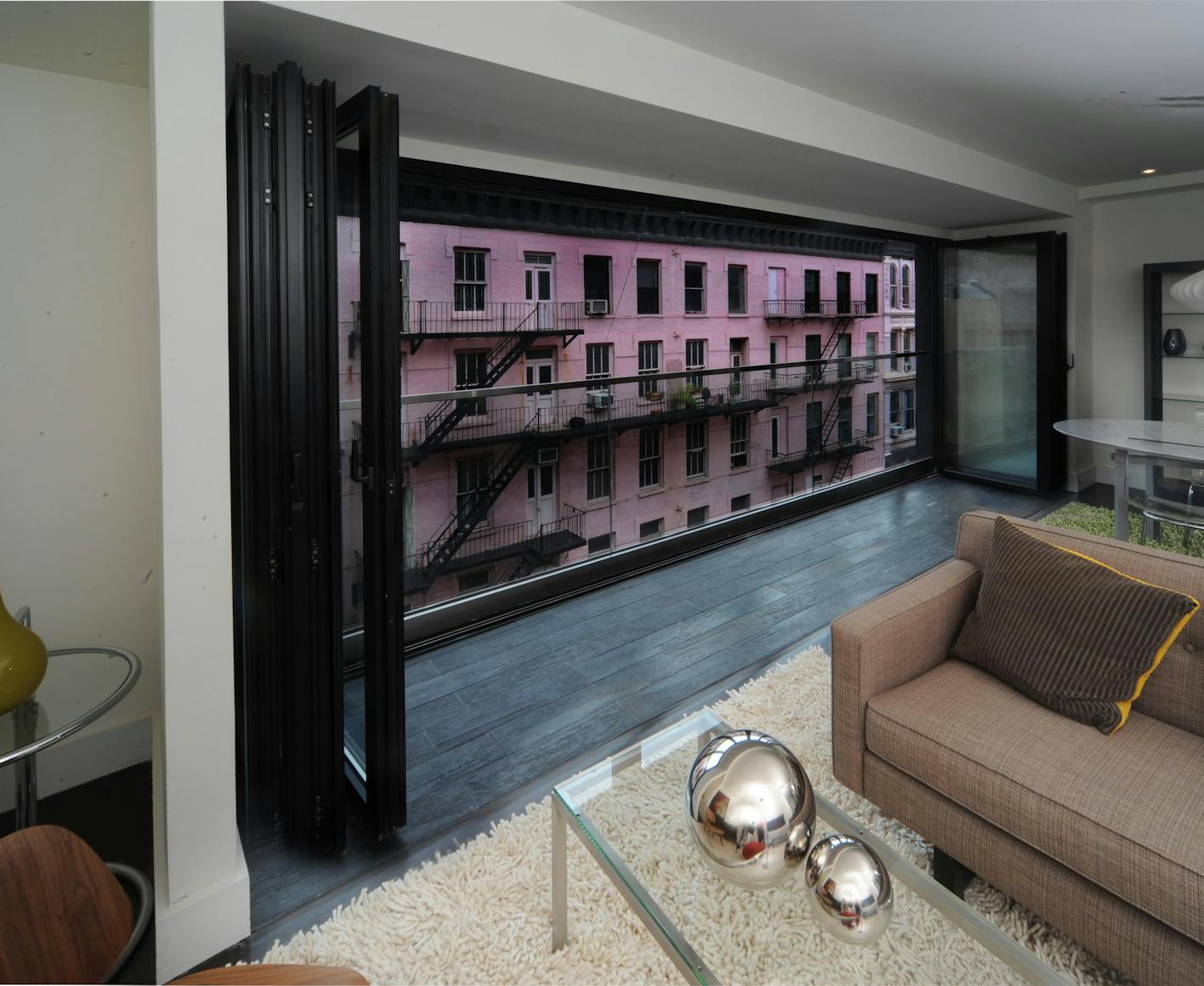 What's the story behind 60 Orchard? The challenge was for GAteliers Architecture to turn an old rundown structure into a stand-out, modern luxury condo building. Their solution was to completely gut the building and reconstruct the interior and exterior. Floor to ceiling windows and bold edges create a sleek look. The balconies of the old store-front building were eliminated, but the space was reclaimed for interior usage without losing an outside connection. Six panels of NanaWall SL70 allow residents to open up 18 feet of exterior glass while the building façade gains a modern contemporary look.