Introducing the NanaScreen ONE
By , February 7, 2014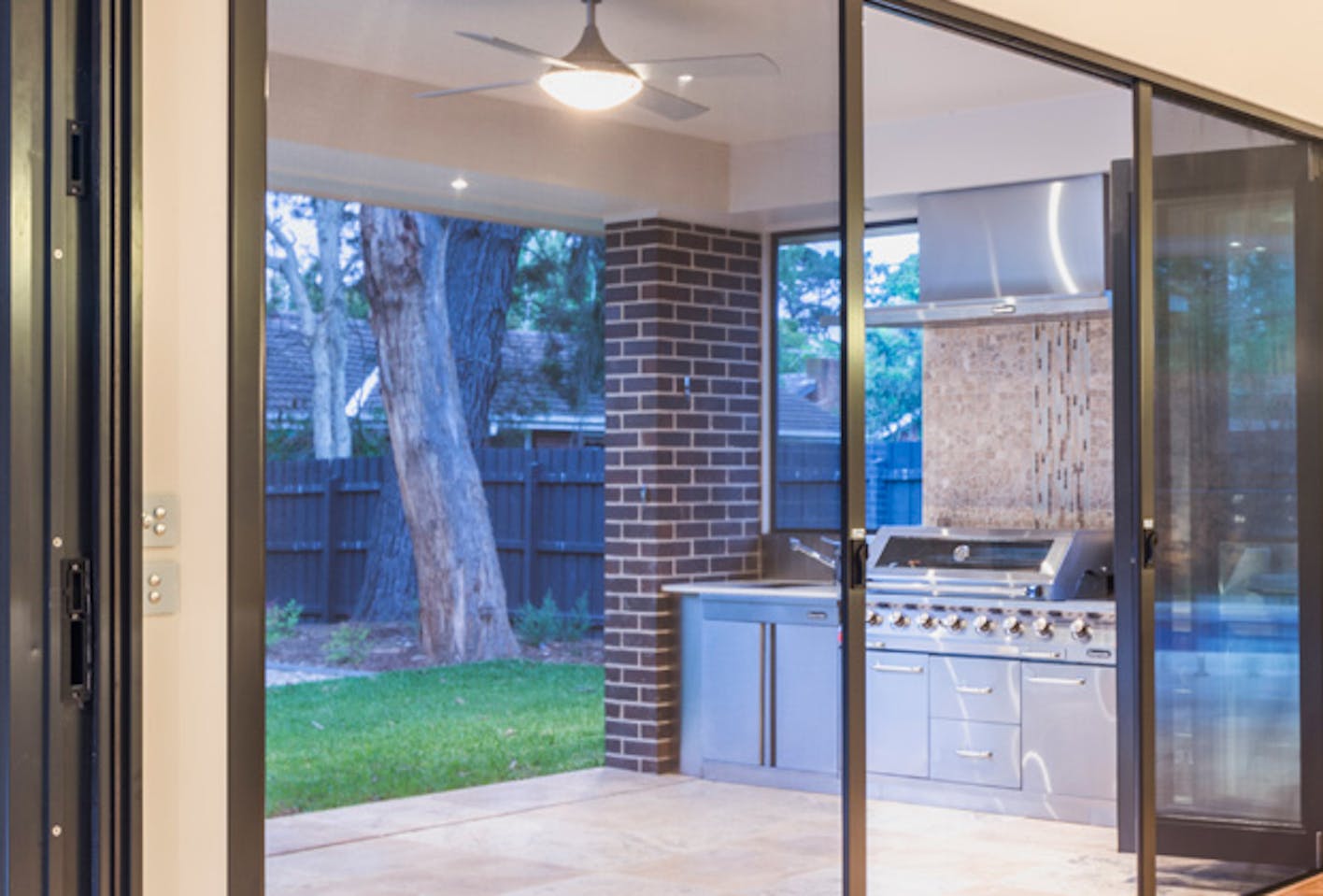 Introducing the NanaScreen ONE, the perfect accessory to a NanaWall system. The new NanaScreen ONE is a non-pleated screening option that made is ultra strong, UV resistant fiberglass mesh housed in a single cartridge riding on a single track. NanaScreen ONE is good option for installations requiring a clean, contemporary aesthetic with a clear, open view.
NanaScreen ONE is suitable for openings up to 14'9" wide and 9'10" tall. A double screen is able to cover an opening of up to 29'6".
The NanaScreen ONE is able to work in open corner installations with the use of a double screen, one coming from the left and one from the right that meet in the corner.
Patented braking technology allows a self locking brake to fix the screen in any position along the track.
Secured zippered track prevents the screen from blowing out of the track, ensuring a good seal.
Available in white, black, and clear anodized finishes. Custom powder coated colors available upon request.
Debuted at IBS, the NanaScreen ONE became an attendee favorite!