NanaWall Featured in New Bathroom Book
By NanaWall Systems, September 5, 2017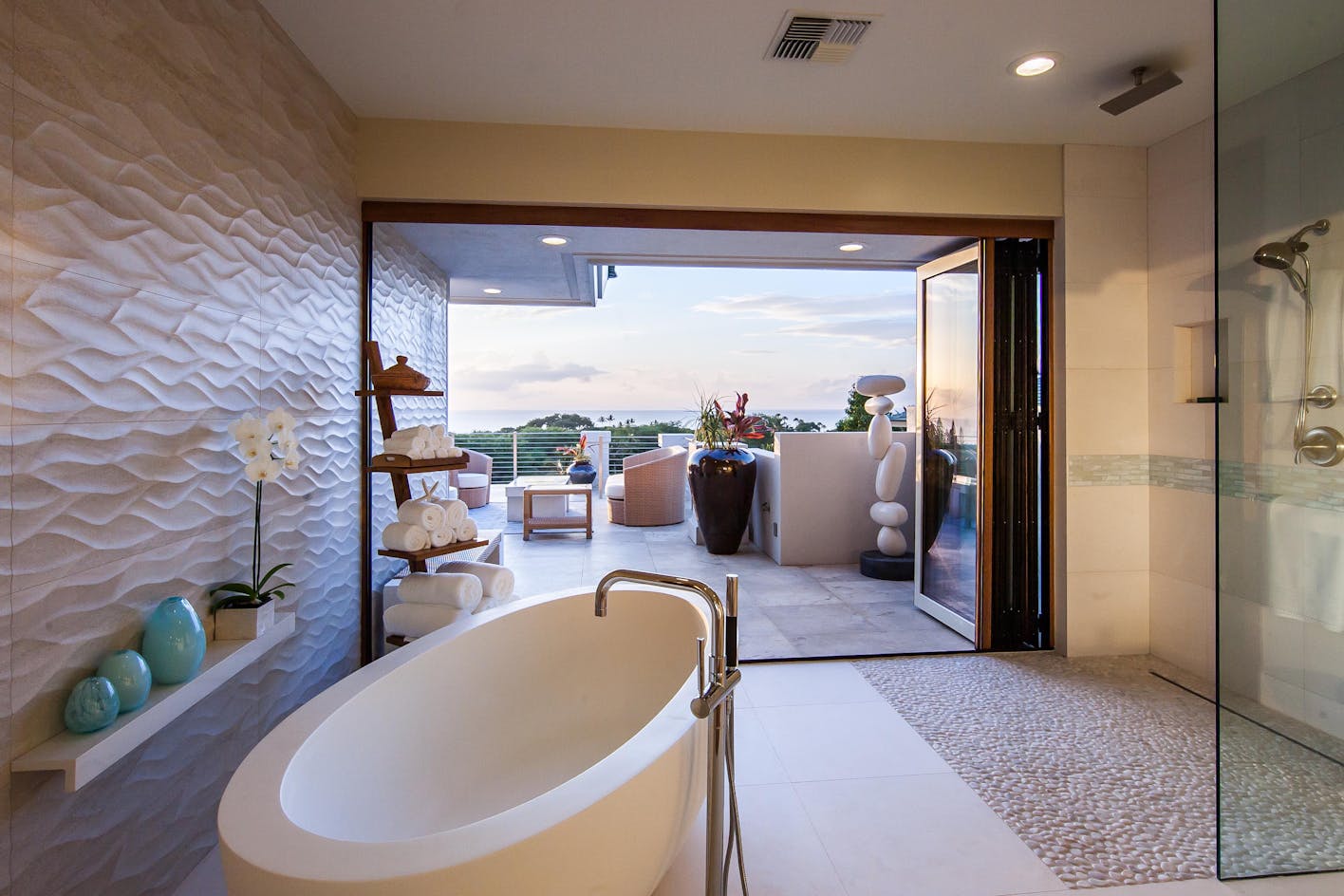 A newly-released book, Taunton's New Bathroom Idea Book by author Jamie Gold, features NanaWall to highlight the beneficial ambiance of the indoor/outdoor lifestyle.
Our products have value that go beyond the living room or kitchen, and can transform any bathroom into a unique spa-like environment that would put any traditional bath to shame. An open NanaWall system allows you to enjoy all the fresh air and solitude of the outdoors within the comfort of your own home.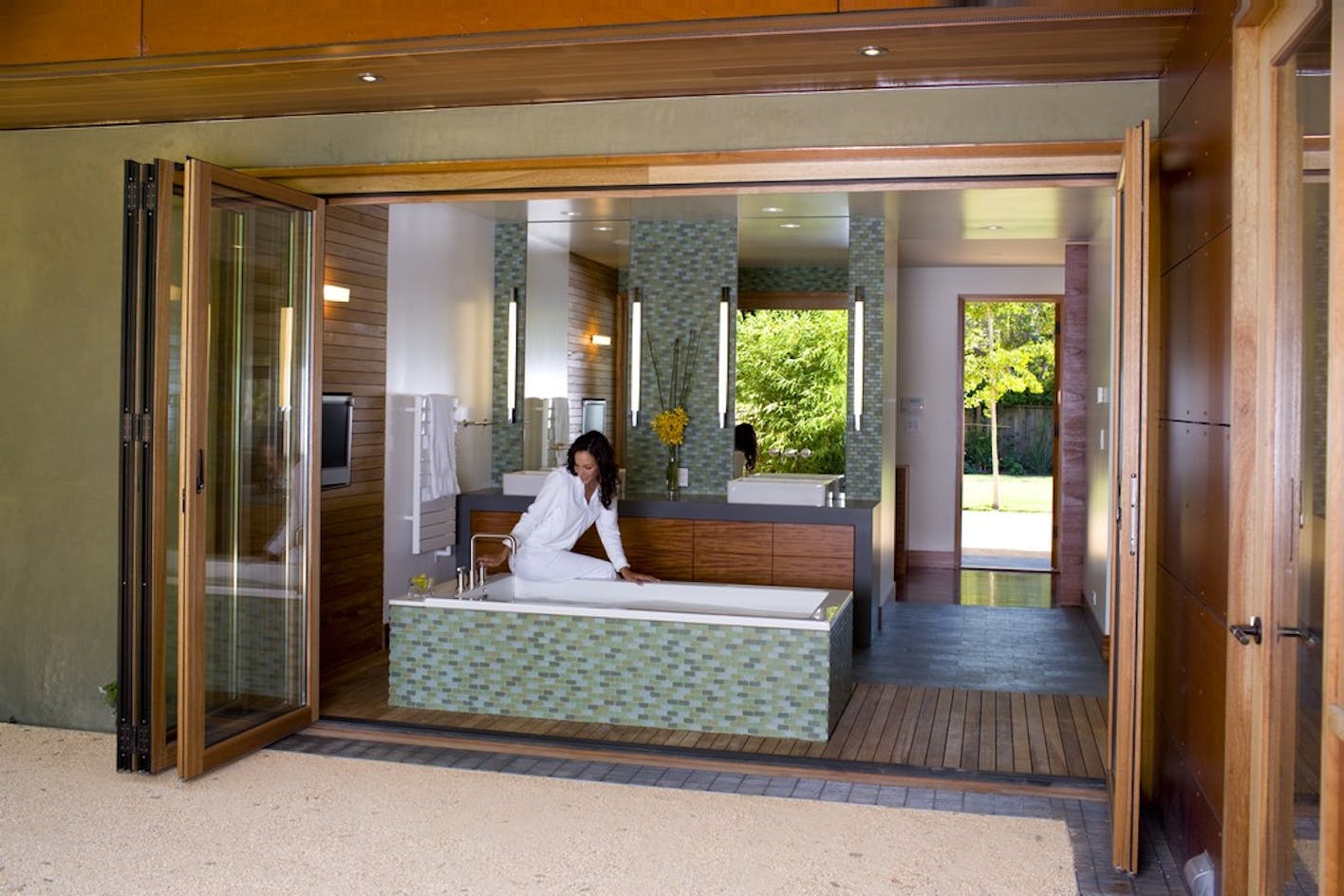 Our systems glide open and closed effortlessly and require minimal maintenance. Engineered to perfection, many of our systems have been tested up to 500,000 cycles without failure.
To get some great ideas for your own bathroom design/remodel, check out the images below or buy the book, Taunton's New Bathroom Idea Book by Jamie Gold on Amazon.

Questions about NanaWall systems for bathrooms? Contact us at info@nanawall.com