NanaWall Shines at the 2014 AIA Convention in Chicago
By , July 3, 2014
With Exclusive Guest Lukas Machnik of NBC's American Dream Builders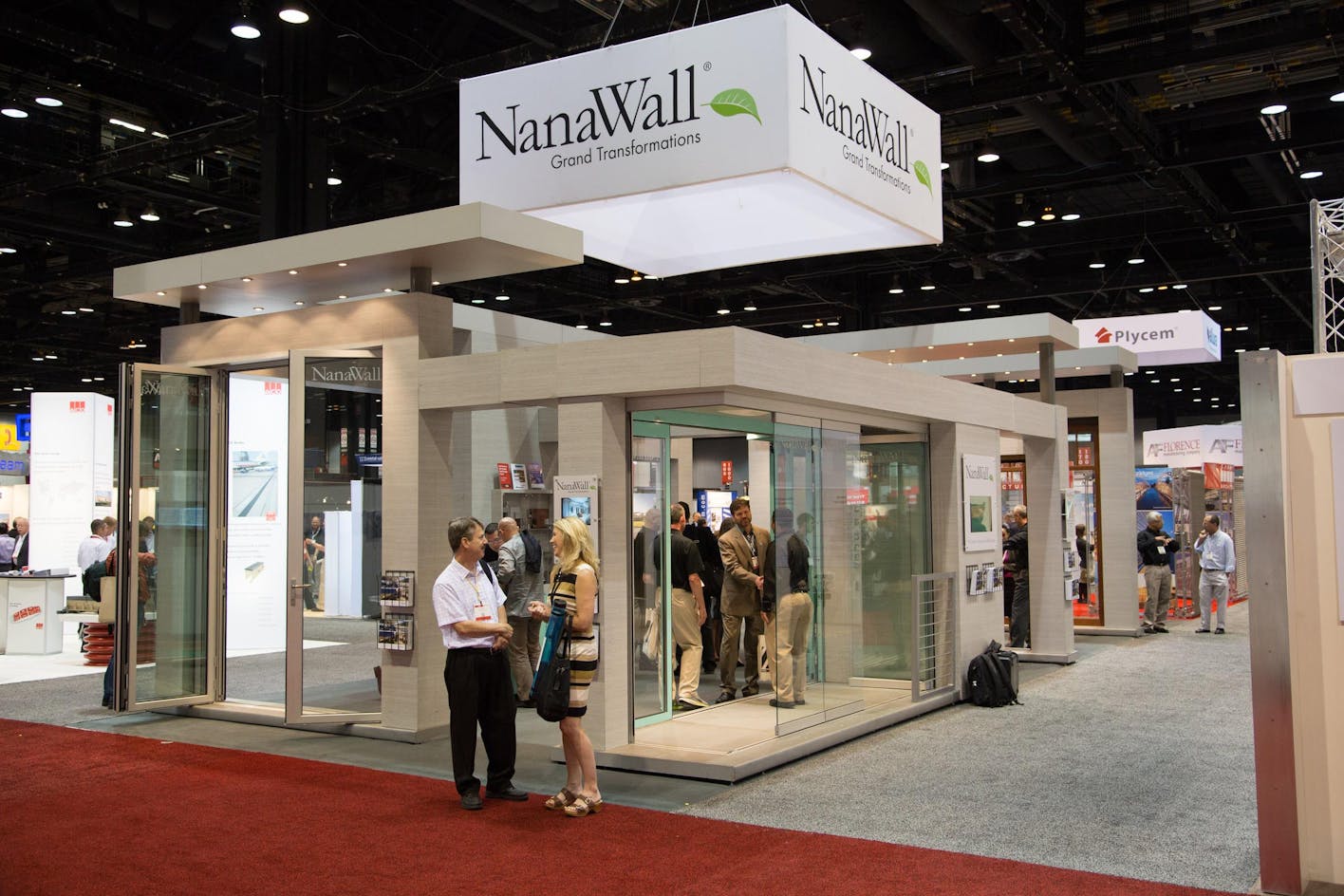 The city of Chicago, an epicenter of architectural excellence, hosted the annual AIA convention last week where 20,000 architects and designers from around the world got a glimpse of the latest building-design technologies for the market.
Our leading-edge FoldFlat® system, NanaWellness System, and NanaScreen ONE, took center stage at our booth—impressing the design community and inspiring homeowners throughout the 3 day show.
FoldFlat: a new product breakthrough in the folding door industry is the only folding door system that allows panels to fold and then pivot all the way back to stack out of and parallel to the opening. Compared to the industry standard folding doors, FoldFlat opens an additional 90° to achieve a complete 180° opening!
NanaWellness System: an indoor sensor combined with a NanaWall app allows owners to quickly and efficiently measure and manage the indoor air quality for their optimum wellness in conjunction with a NanaWall system. Providing insights on air quality, temperature, humidity, light, noise and pressure, the sensor notifies the owner when to open up the large NanaWall to flush out the bad air.

NanaScreen ONE: The NanaScreen ONE is a non-pleated screening option with minimal verticals made of ultra-strong, UV resistant fiberglass mesh housed in a single cartridge riding on a single track.
A special thanks to the winner of NBC's American Dream Builders, Lukas Machnik, who made an exclusive guest appearance on opening day to meet and greet attendees. Our folding door systems were showcased in 3 of the seasons 10 episodes, including Lukas' winning Beach House remodel. Lukas truly understands and appreciates design aesthetic in combination with functionality, the concept of indoor-outdoor living, the engineering, craftsmanship and beauty behind our extensive product line.