New Products: Why You Should Be at the 2012 AIA Convention
By , May 16, 2012
Are you coming to DC for AIA 2012? If so, be sure to stop by the NanaWall booth – the best operable walls out there! This year's AIA convention will be held May 17-19 at Walter E. Washington Convention Center in Washington DC. What are some of the reasons for an emerging design professional to attend? First of all, it is an opportunity to learn – about design solutions and ideas on the exposition floor, by attending one of the 150 continuing education sessions, or to get inspired by some of the renowned keynote speakers. Secondly, it is an excellent way to network and connect with colleagues, in order to share practices and develop life-long relationships. Our booth is #1139, hope to see you there! If you need a free pass, please click on the link. Free pass to enter AIA 2012 National Convention and Design Exposition In case you are unable to attend, here are the latest NanaWall product innovations shown at AIA:
NanaWall Hurricane System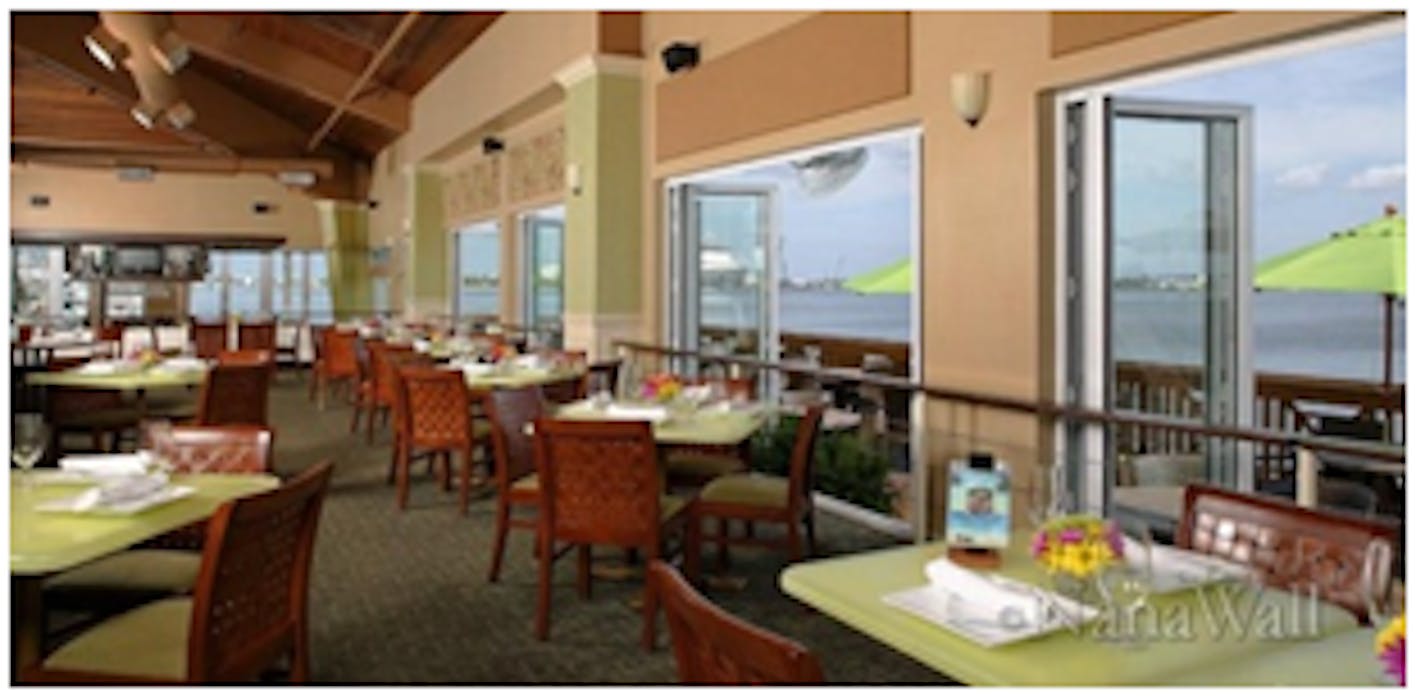 The NanaWallSL73 Miami Dade/AAMA Hurricane Folding System is ideal for creating large opening glass walls for coastal communities. The SL73 system is now available for custom heights up to 10 feet and widths of 38 feet. It provides maximum storm protection for single story and mid-rise buildings. ADA saddle sills available.
HSW66 SwingSlide Now Available in Unlimited Widths
The NanaWall HSW66 SwingSlide – sliding glass walls with a center swing French door - is now available with unlimited widths. The NanaWall SwingSlide looks and functions like a typical French door with fixed sidelights. The NanaWall difference is that both the operable doors and sidelights can slide away to create an unobstructed opening. Shown here four panels in 18-foot by 8-foot opening in Manitou, Colo.
NanaWall to Passive House Standards
The NanaWall WA67 T meets Passive House standards - the highest standard for energy performance in the world. The NanaWall WA67 T has a U-value of .17 and a Solar Heat Gain Coefficient of .26 thanks to triple glazing, argon-filled Low E glass and additional frame insulation, which optimizes use in colder climates. Shown here on the Great Lakes.
Storefronts and Entrances that Slide Away
The NanaWall HSW60 Vanishing Single Track Sliding System is now NFRC approved, Florida approved and has a Sound Transmission Class (STC) rating up to 43 for superior noise reduction. The HSW60 offers standard storefront features such as paired swing doors with weather and forced entry resistance. The panels (including the entrance doors) are designed to slide out-of-sight into a parking bay.
Photo above shows swing door with panels closed. Photo below shows store entrance wide open with all NanaWall panels stored.