Recap: The 2018 International Builder's Show
By NanaWall Systems, January 16, 2018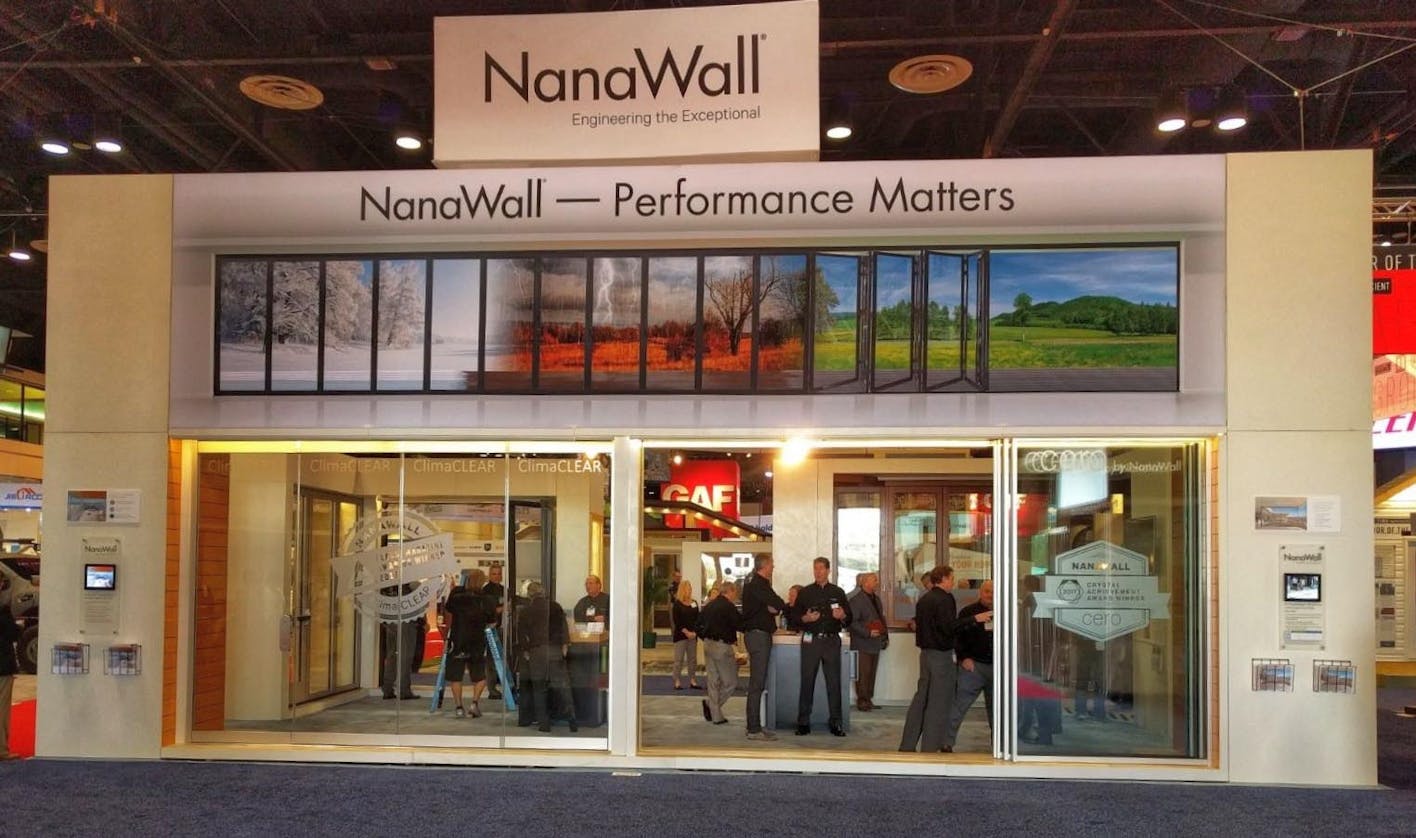 In case you missed it, the NanaWall team has just wrapped up another fabulous year at the 2018 International Builder's Show.
Here's what we presented at the show this year:
Screen ONE XL
Debuting at IBS this year, Screen ONE XL is our fully retractable non-pleated screening option with minimal verticals made of ultra-strong, UV resistant fiberglass mesh. It is housed in a single cartridge riding on a single track and is available in sizes up to 18' wide X 10' tall.
ClimaCLEAR
ClimaCLEAR, winner of Glass Magazine's Innovation Award, is the only frameless all glass individual panel sliding system specifically engineered for transparent weather protection. Patented, non-thermally broken single pane, ClimaCLEAR has been independently tested and rated, making it the choice for flexible space management solutions for outdoor spaces for both residential and commercial applications.
cero
Our Crystal Achievement award-winning minimal framed large panel sliding glass wall also made its IBS debut this year. cero produces clean, uniform, and ultra-thin lines for maximum light filled spaces that connect the interior to the exterior.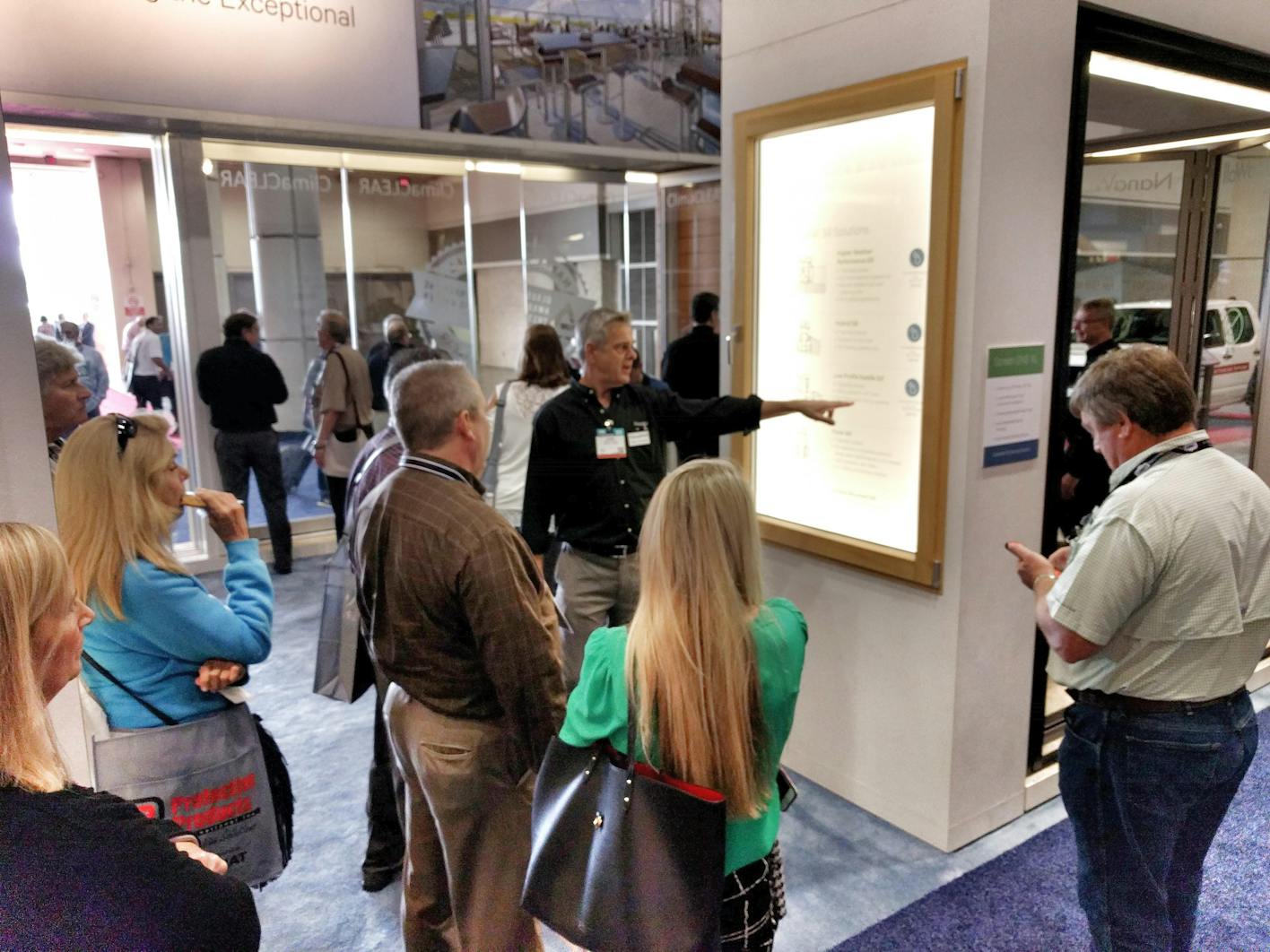 Kitchen Transition with RemoteSTACK
We are continuing to evolve the indoor/outdoor kitchen trend by offering Kitchen Transition with RemoteSTACK, enabling architects to free up valuable space in the kitchen by stacking panels away from the traditional opening. This innovation allows architects to design around structural obstacles and remove the panels from view, creating a solution for homeowners that offers maximum space flexibility.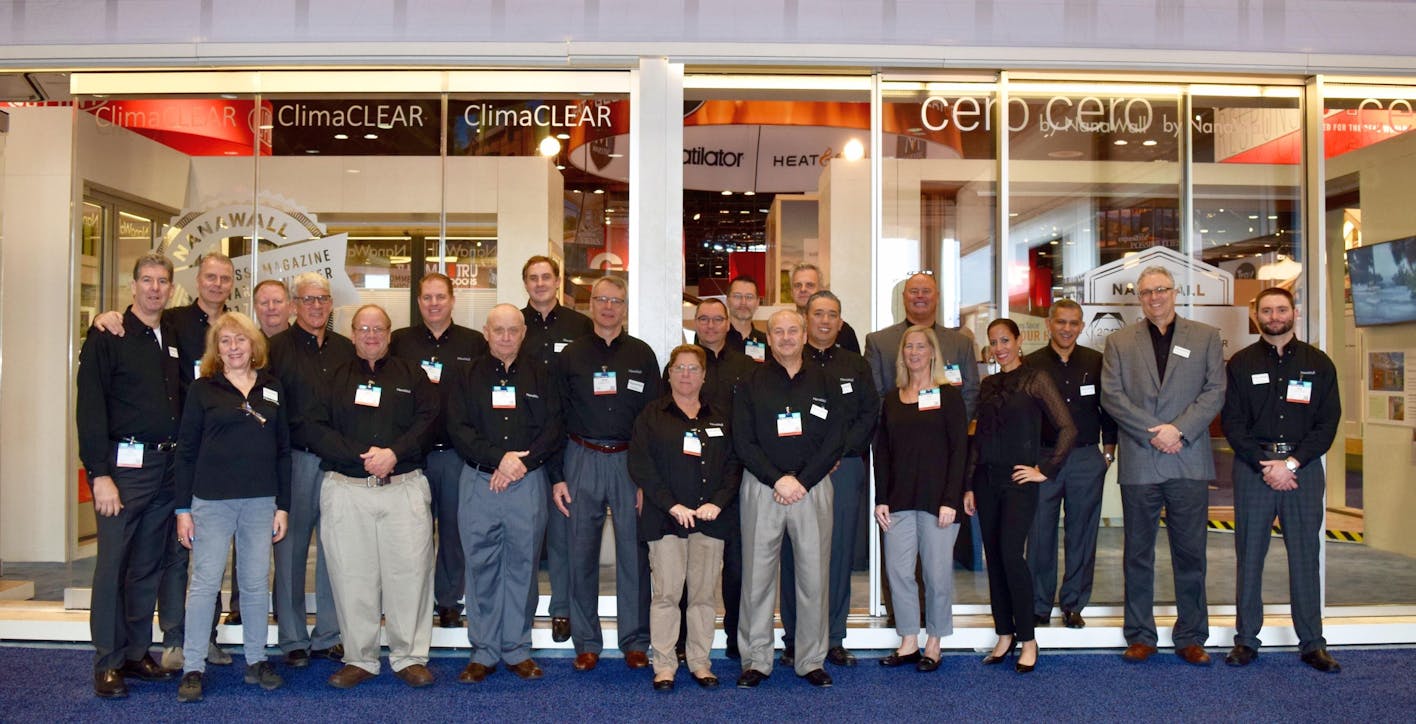 SL73
The SL73 features reinforced structural posts and impact rated laminated glass provide unparalleled strength while the Secure Locking System and specialized seals and panel design provide superior wind and rain resistance. These features allow the system to perform above and beyond Miami-Dade AAMA certification requirements because #PerformanceMatters.
And that's it, folks! The NanaWall team had a great time in sunny Florida sharing knowledge about our diverse and exciting product line with industry professionals from around the globe. We'll be looking forward to attending the International Builder's Show again in 2019.
Questions about NanaWall products? Send us an email at info@nanawall.com