Shelter, Transformation, Exhilaration
By , August 21, 2012
Enjoy the best of both worlds – a room that blurs the line between inside and outside and the peace of mind that comes with a weather resistant NanaWall.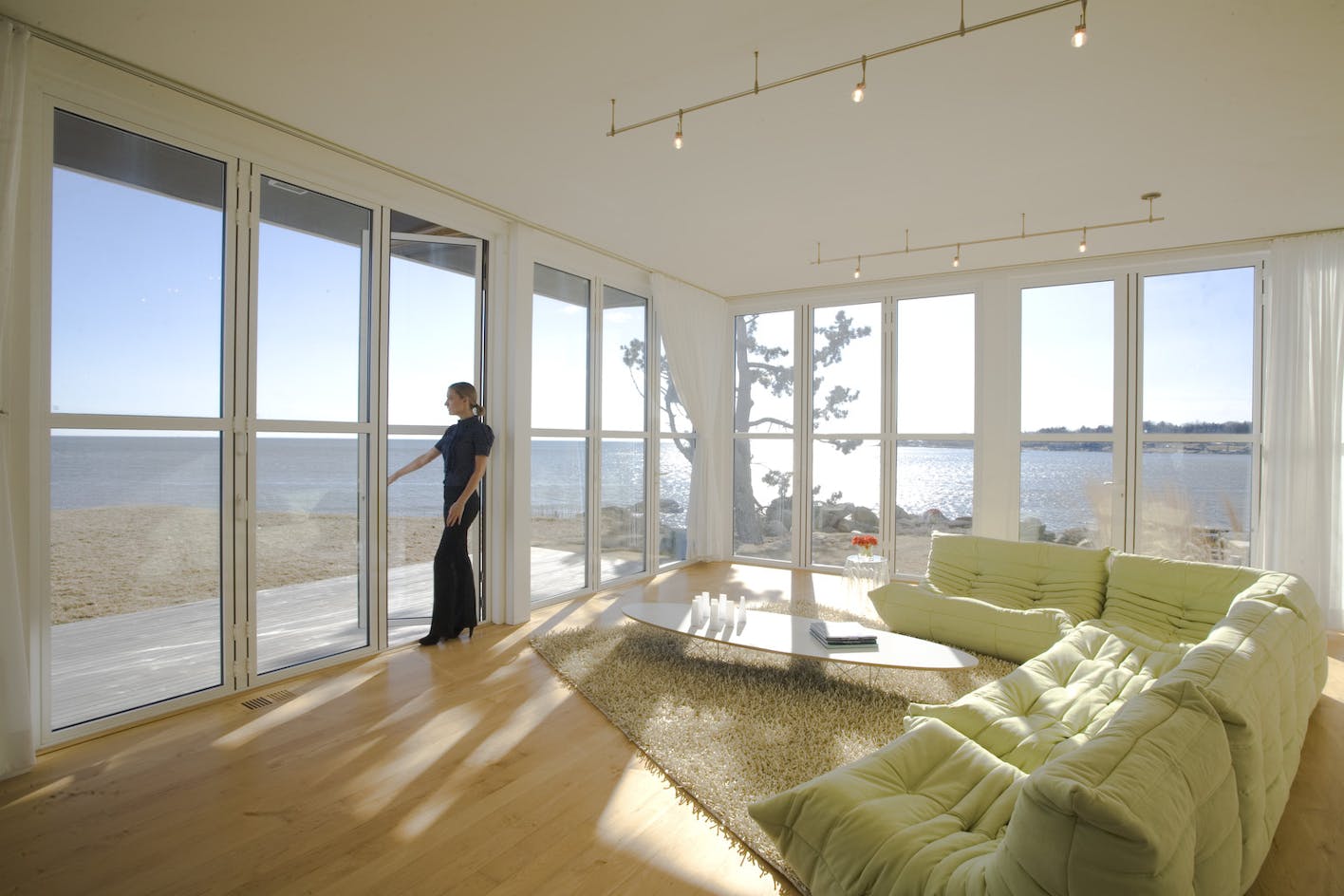 There are those days when the brilliant sun glimmers on the water and the trees sway in the breeze and you can't stand the thought of being indoors. But when the ground is covered in a blanket of snow and the skies are cast a dull gray, you WANT to be in the comfort of your home, sheltered from any weather elements. That's why NanaWall operable walls are engineered to provide high structural performance and testing for resistance against wind, snow, and rain.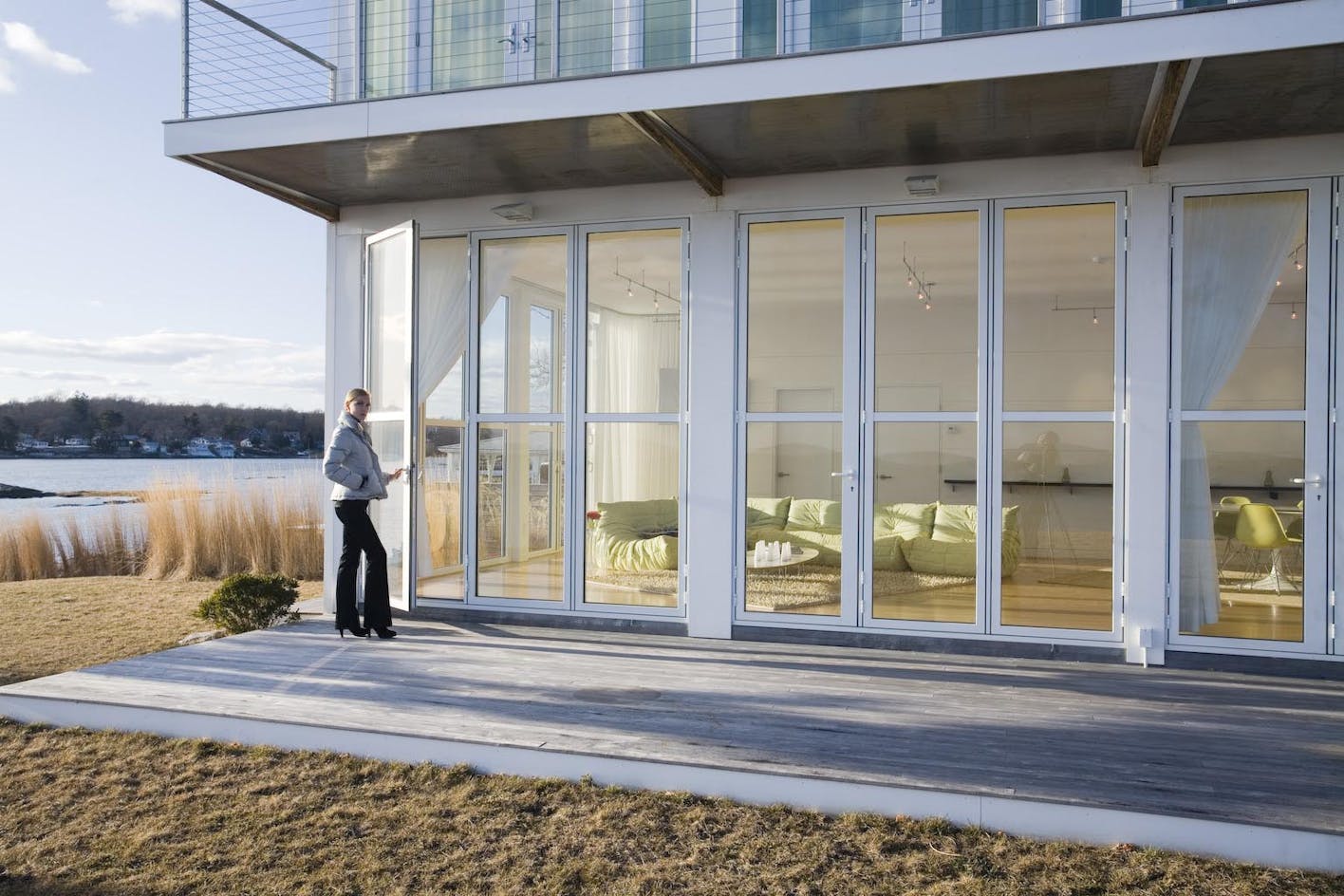 The beauty of transformation is when you can take something ordinary, and create something extraordinary. Take this room, open up the walls, and create a stunning outdoor living area.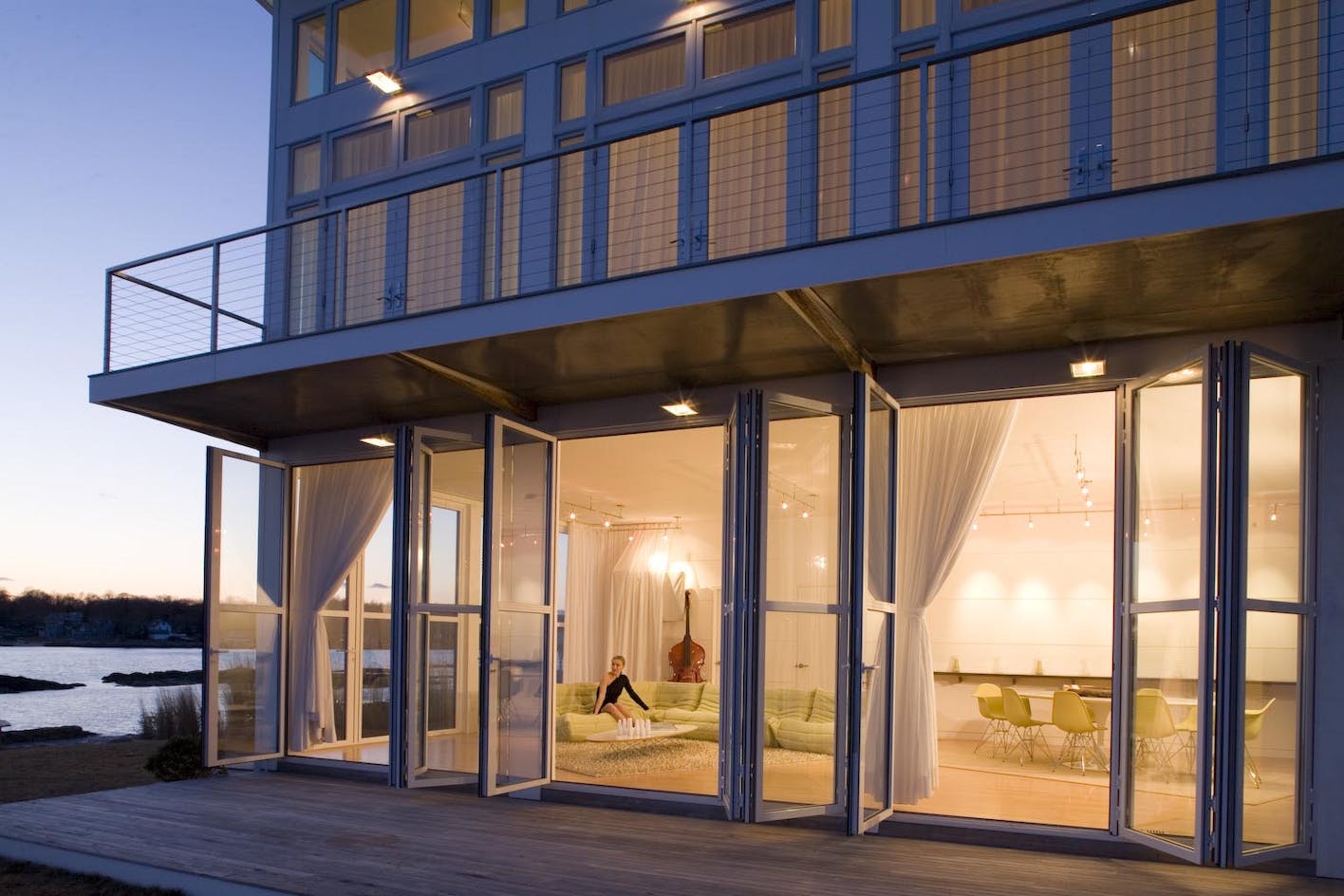 Ordinary glass walls allow in sunlight and views. But an operable glass wall captures the dramatic views, transitioning into the landscape and bringing the entire outdoors in.