Solar Decathlon 2013 Introduction!
By , May 28, 2013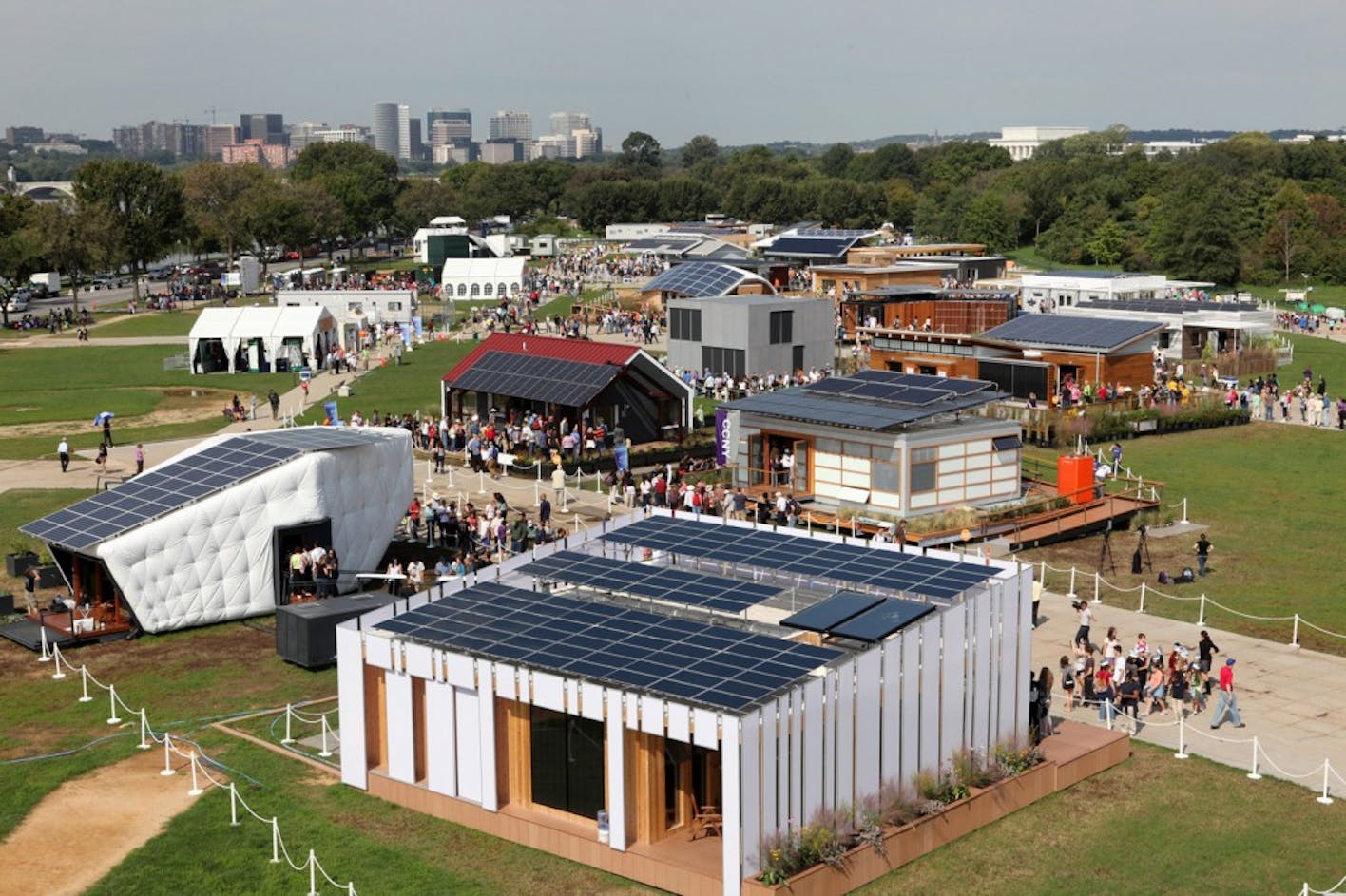 Several NanaWall operable glass wall systems are featured at the U.S. Department of Energy Solar Decathlon 2013 in Irvine, California! The solar decathlon, an award-winning international competition, aims to educate the public about energy-saving residential home designs. Twenty college student teams—five which will feature a NanaWall system—are designing, building and maintaining sustainable solar-powered homes to compete for the ultimate design—one that encompasses affordability, appeal and design excellence—at the October competition in Irvine, California. Since 2005, NanaWall systems have been featured in eleven different solar decathlon homes! According to the Solar Decathlon competition, the winning team will produce a house that:
Is affordable, attractive, and easy to live in
Maintains comfortable and healthy indoor environmental conditions
Supplies energy to household appliances for cooking, cleaning, and entertainment
Provides adequate hot water
Produces as much or more energy than it consumes.
Along with the requirements above, the architecture contest, one of the 10 contests in the program requires indoor/outdoor connections, energy-efficiency and natural light--components that all NanaWall operable glass wall systems specialize in offering. By maximizing on the natural light that enters the home when the NanaWall systems are open, the energy to run a house dramatically decreases. Each customized NanaWall system provides design flexibility and unrivaled performance by protecting from water and air infiltration, sound attenuation and provides superior energy efficiency when closed. Lastly, one of the key components of sustainability is durability and each NanaWall system resists wear, decay and provides long-term durability, providing years and years of excellent service. You may have to renovate your home in the next 30 years but the NanaWall systems are built to last!