Sports: Mets All-Star David Wright's Ultimate Bachelor Pad
By , November 4, 2011
If you could have the ultimate bachelor pad-home, what features would it have? New York Mets all-star player, David Wright, is selling his penthouse loft for $7.85 million. Besides the media room with a wall of five flat-screen TVs, the game and gambling area, and the mascusline décor, there is a roof deck equipped with a gas grill, sound system, and a hot tub enclosed with NanaWalls! David Wright shut down his whole block at one point, so a crane could lift the hot tub up to his rooftop deck. It's unfortunate that Wright has to part with his mancave, but at least he'll make a pile of cash on it!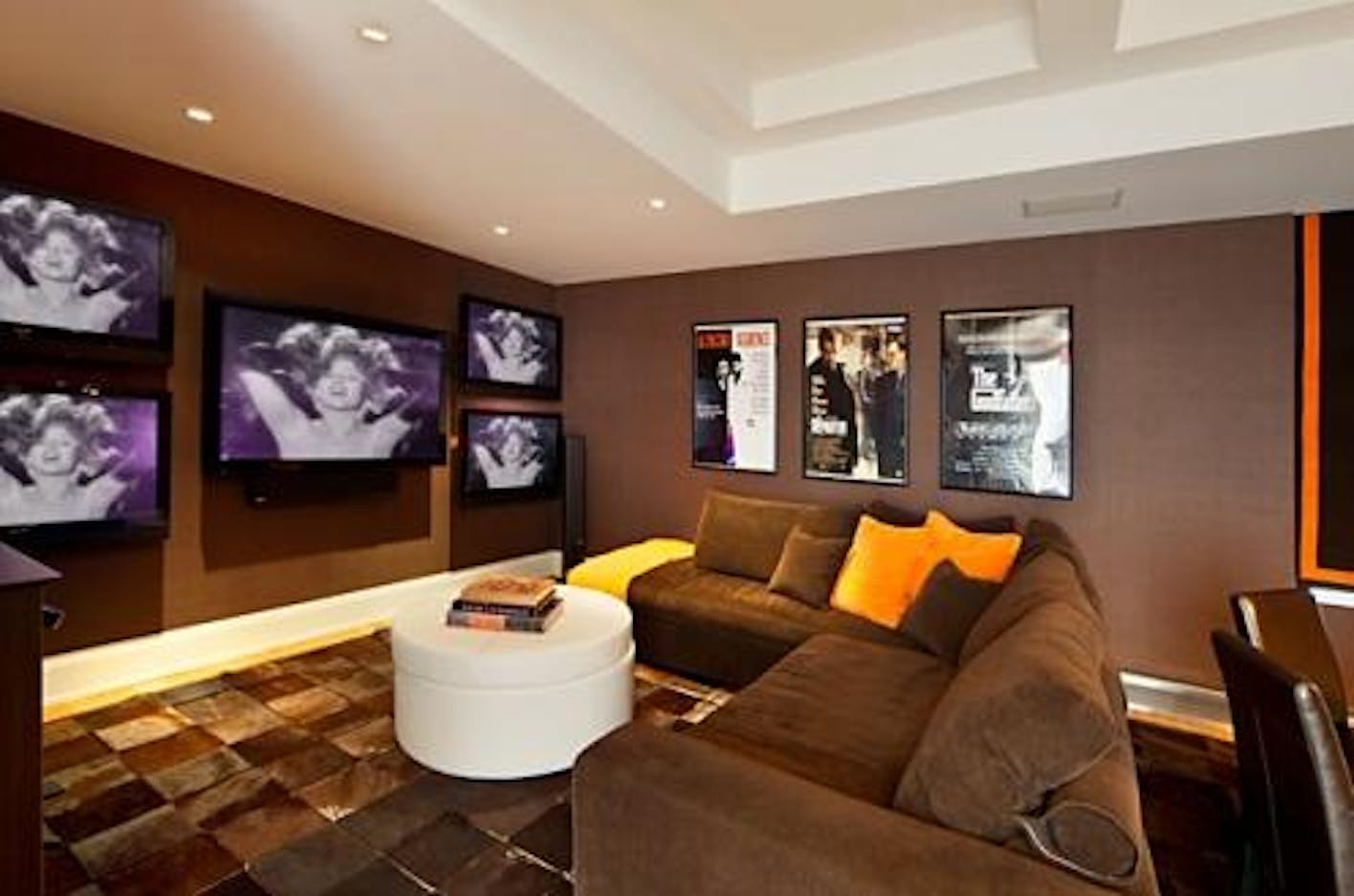 Masculine and cozy home theater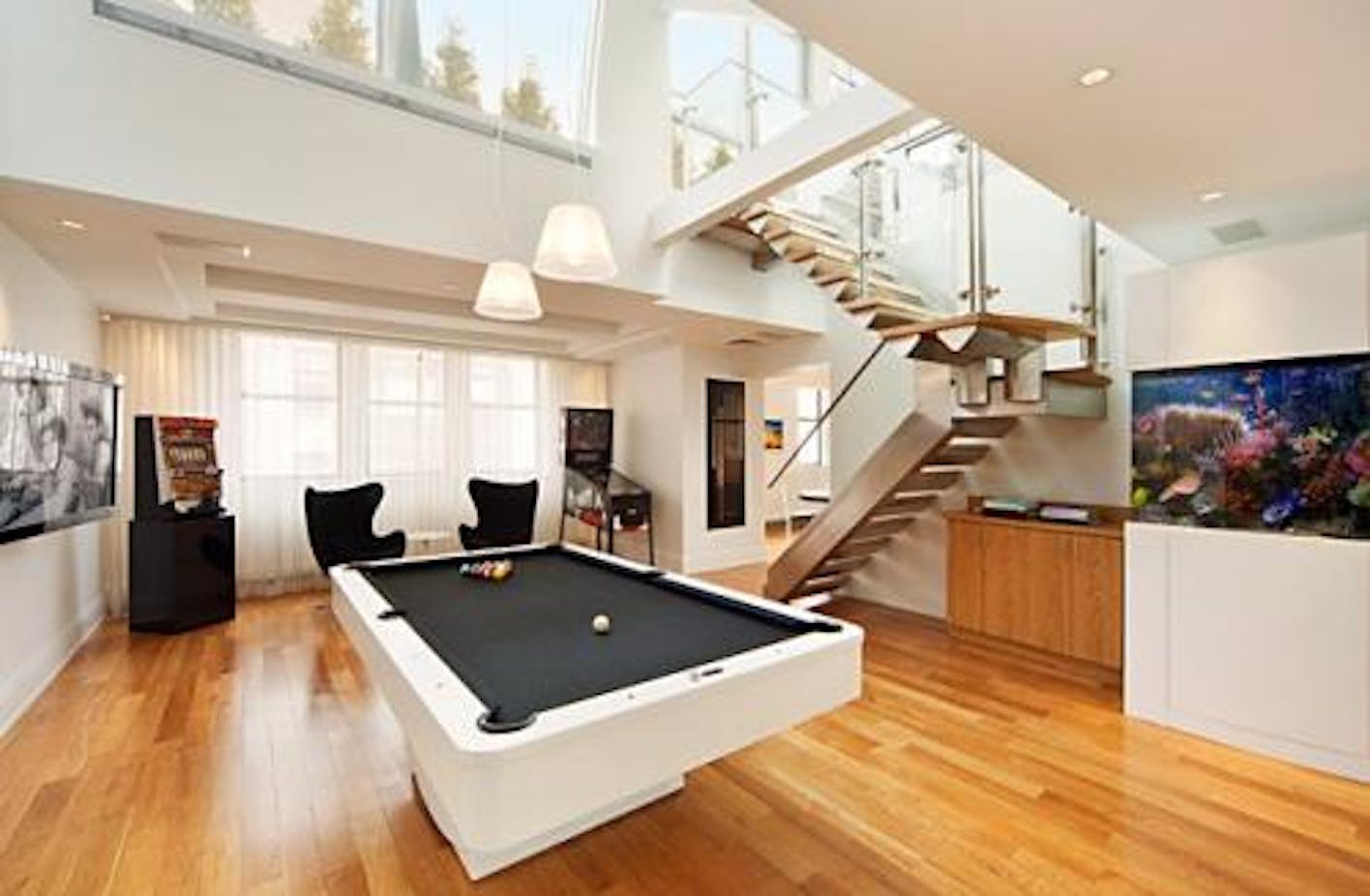 Games, gambling and fish.. what more can you ask for?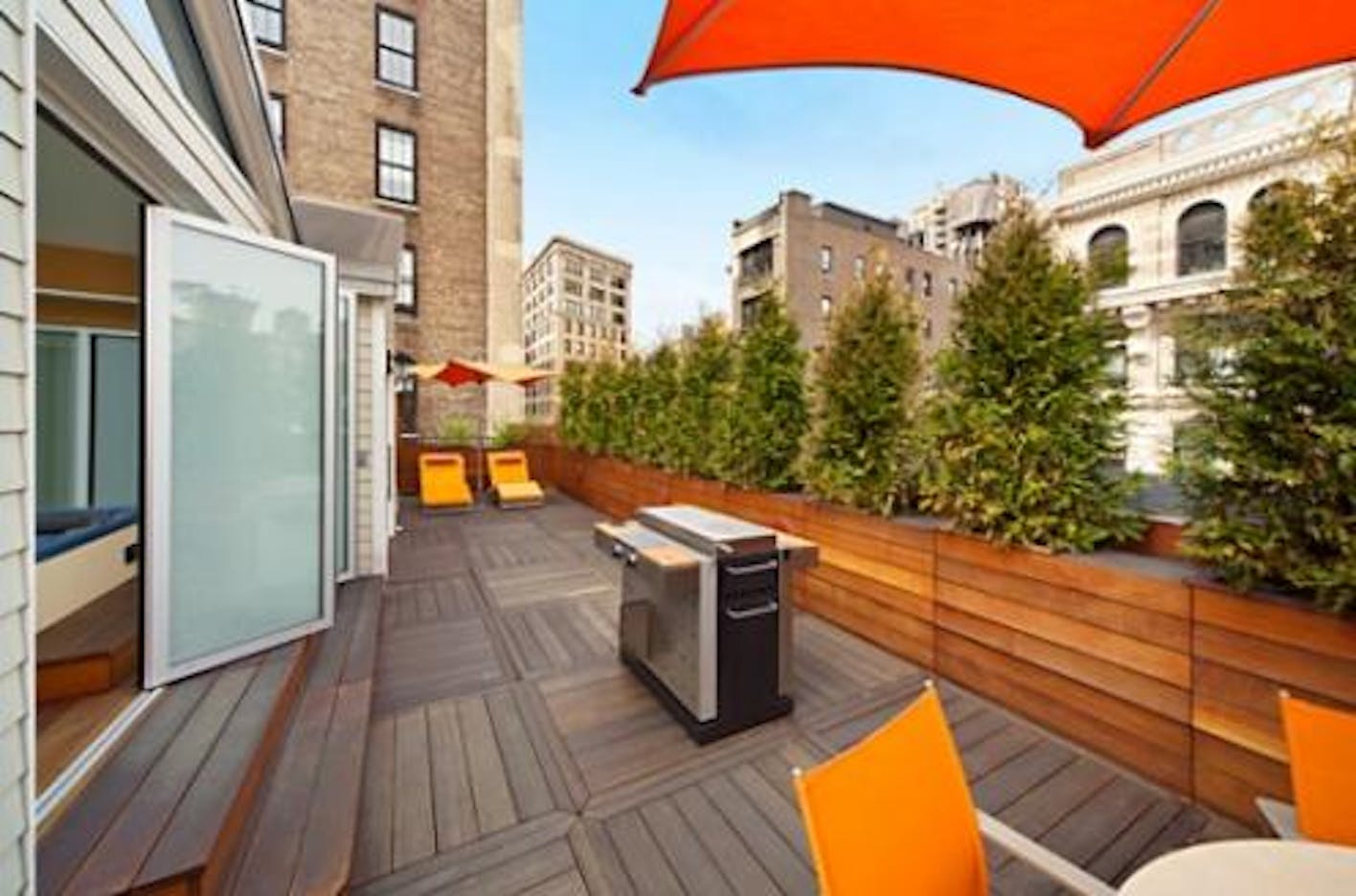 The rooftop patio with a glimpse of the hot tub