Sustainability: Earn AIA Credit with our Lunch and Learn Seminars
By , May 4, 2012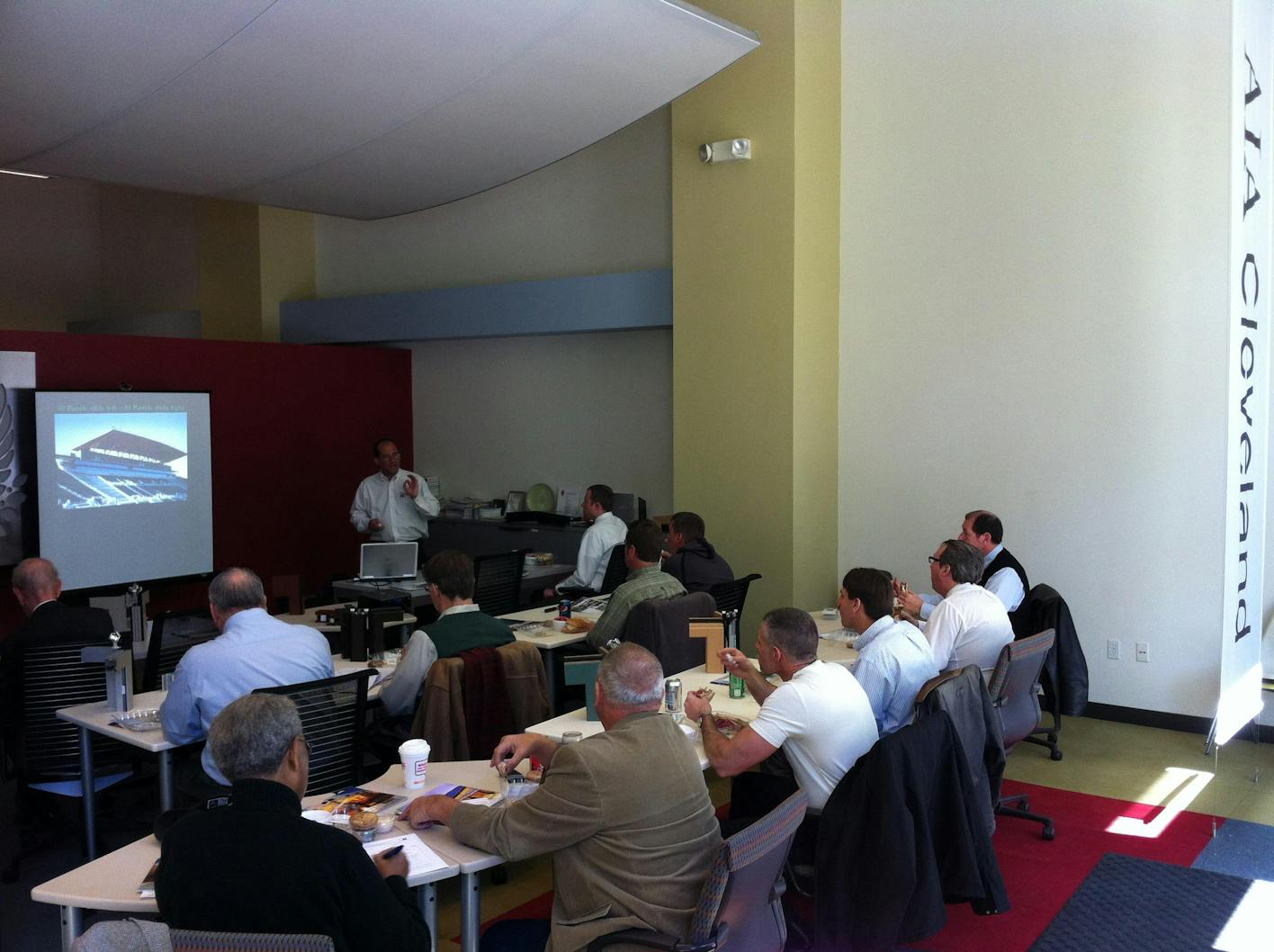 Are you an architect searching for more AIA Lunch and Learn presentations to earn CES credits? NanaWall offers a selection of presentations for one learning unit (LU). In the photo above, 14 architects from different offices are at the AIA chapter in downtown Cleveland for our new Sustainable Design general presentation. It describes what can be done with folding and horizontal sliding walls and also compares the features and benefits of both approaches. The architects are taking this course during the convenience of their lunch hour. The Lunch and Learn seminars are offered at your local AIA chapter upon request, or we can arrange for the NanaWall representative to come to your office. Our representatives often present in an architectural firm's conference room if there are multiple architects at the firm who want to earn credit. We've even had one of our representations set up a "Wine and Dine" presentation after work for one learning unit. The group of fifteen architects gathered for finger food, beer, and wine – a fun way to earn credit. There are a number of courses available, as listed below. You will receive one SD/HSW credit for each course, and one AIA credit if you have an AIA membership. Certificates of completion are also available upon request.
Optimizing Sustainability with All Glass Operable Systems
Sustainable Design uses for Large Opening Wall Systems
Solutions for Large Openings for Educational Institutions
HSW Solutions for Large Openings
Solutions for Large Openings
We look forward to providing this important service for you and your firm! Click here to schedule an appointment with your local representative.