Tips and Tricks: A Buyer's Guide to Folding Door Systems
By , October 6, 2011
Let's say you've decided to replace your traditional sliding doors with one of those folding door systems you've seen on HGTV. But you don't know much about folding doors, so it's hard to figure out where to start, or how to differentiate between them. What features should you focus on when finding the right operable glass wall system? No matter what opening you are designing, whether it's for a new commercial building, a home remodel, moderate climate or extreme climates, there are certain key considerations to take into account. An operable glass wall system should always pass the following three criteria: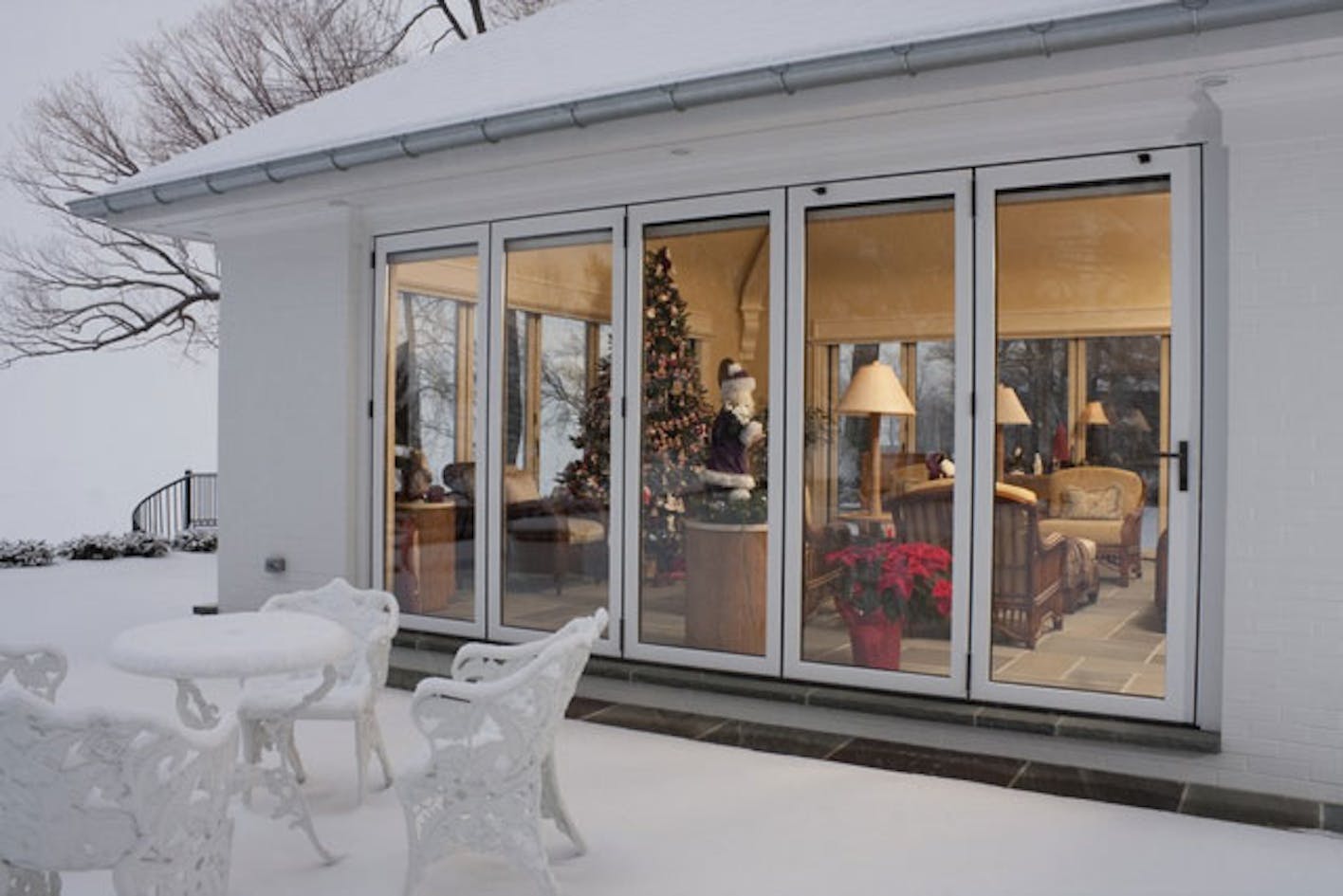 NanaWalls keep the room cozy and warm in the winter
Performance: When closed, an operable glass wall should meet or exceed performance ratings such as water and air infiltration. Why shouldn't it? When closed, it is a wall like any other, not a wall that leaks water or keeps the room cold. Energy efficiency is also very important; good insulation keeps the cold out and the heat in during the winter and vice-a-versa during the summer.
Ease of Operation: What good is an "operable" glass wall if it takes more than one person to tug it open, or takes forever to open? Experience one for yourself. Notice the difference and ease in operation. A large operable glass wall should be smooth enough for anyone to easily operate, including your 8 year old nephew and your 80 year old grandfather.
Durability: Choose an operable glass wall that will last, one that will still be operable after the first few cycles, first hundred cycles, and first thousand cycles.
It's always a good idea to visit a Design Studio or Local Project to see the folding door system in person. Not only can you operate the doors yourself to discover how easy or difficult they are to open, but you can scrutinize the quality of the materials used. Does the "wood" used for the framing look and feel like solid wood? Does the system appear to be well engineered, with sturdy hardware? It is much easier to distinguish between a durable folding system and a cheap knock-off when you experience them for yourself. For those of you who have already purchased an operable glass wall system, are there any other important features you looked for?
Be sure to take a look at the NanaWall Folding Door Product Line - and bring the outdoors in!