Tips and Tricks: When it Comes to Operable Glass Walls, One Size Does Not Fit All
By , October 7, 2011
Usually, the point of having a NanaWall is to create a LARGE opening to the outdoors, with widths up to 43' for the folding systems, and virtually unlimited widths with the SingleTrack sliding systems. Customers have used NanaWall to open up the entire front of their restaurant for 'al fresco' style outdoor dining, in sports stadium luxury suites, and to create an open air pavilion for community swim centers.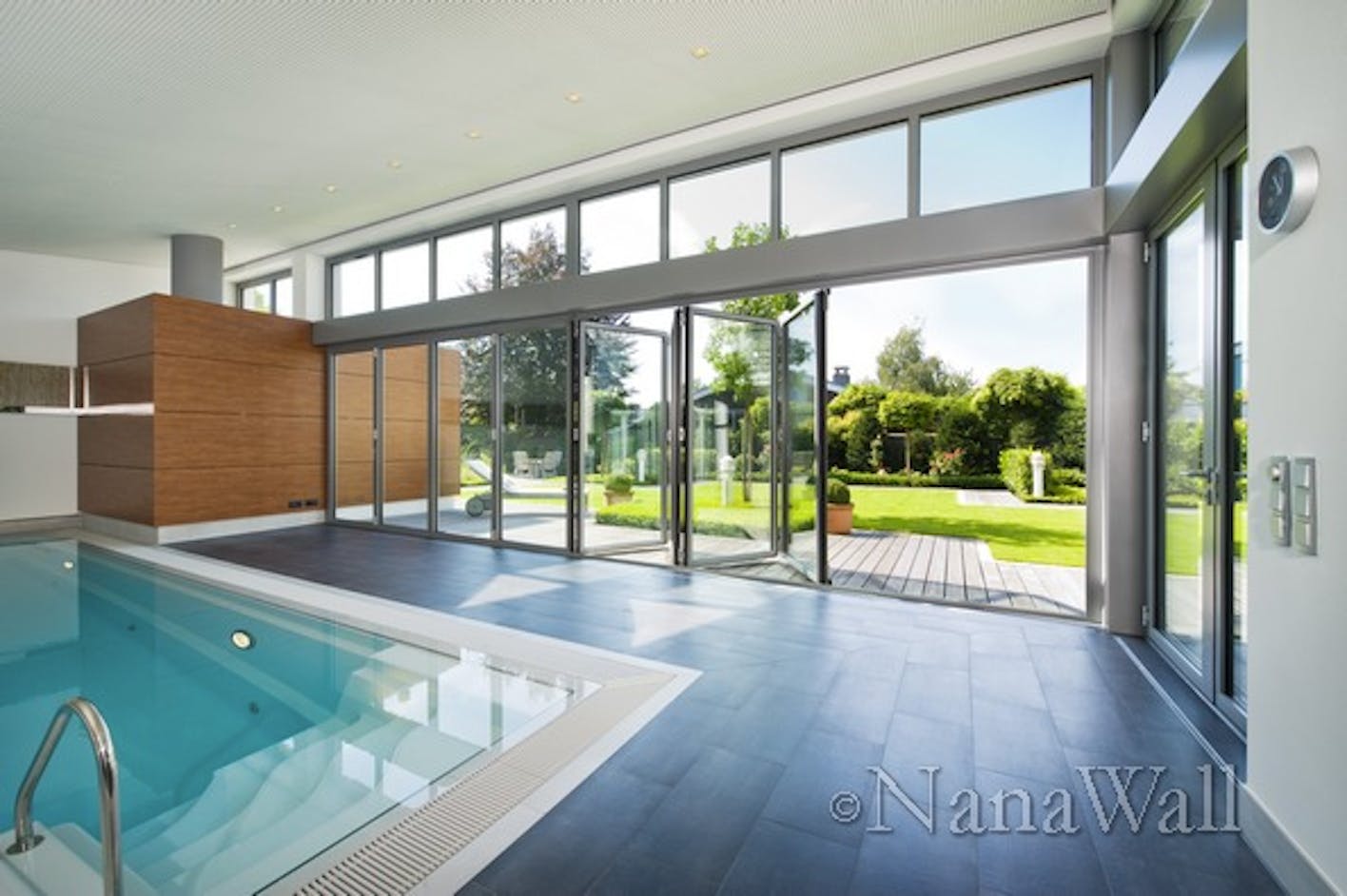 But that doesn't mean a NanaWall has to be used for a commercial project — it also makes a great door system for residential use. And not just $4 million properties along the coast, NanaWall is also ideal for the average homeowner's backyard door. A "smaller" NanaWall can increase the footprint of a compact home, by expanding living space outdoors. Because the wonderful thing about a NanaWall is that it is completely customizable, the systems are manufactured to fit your opening size.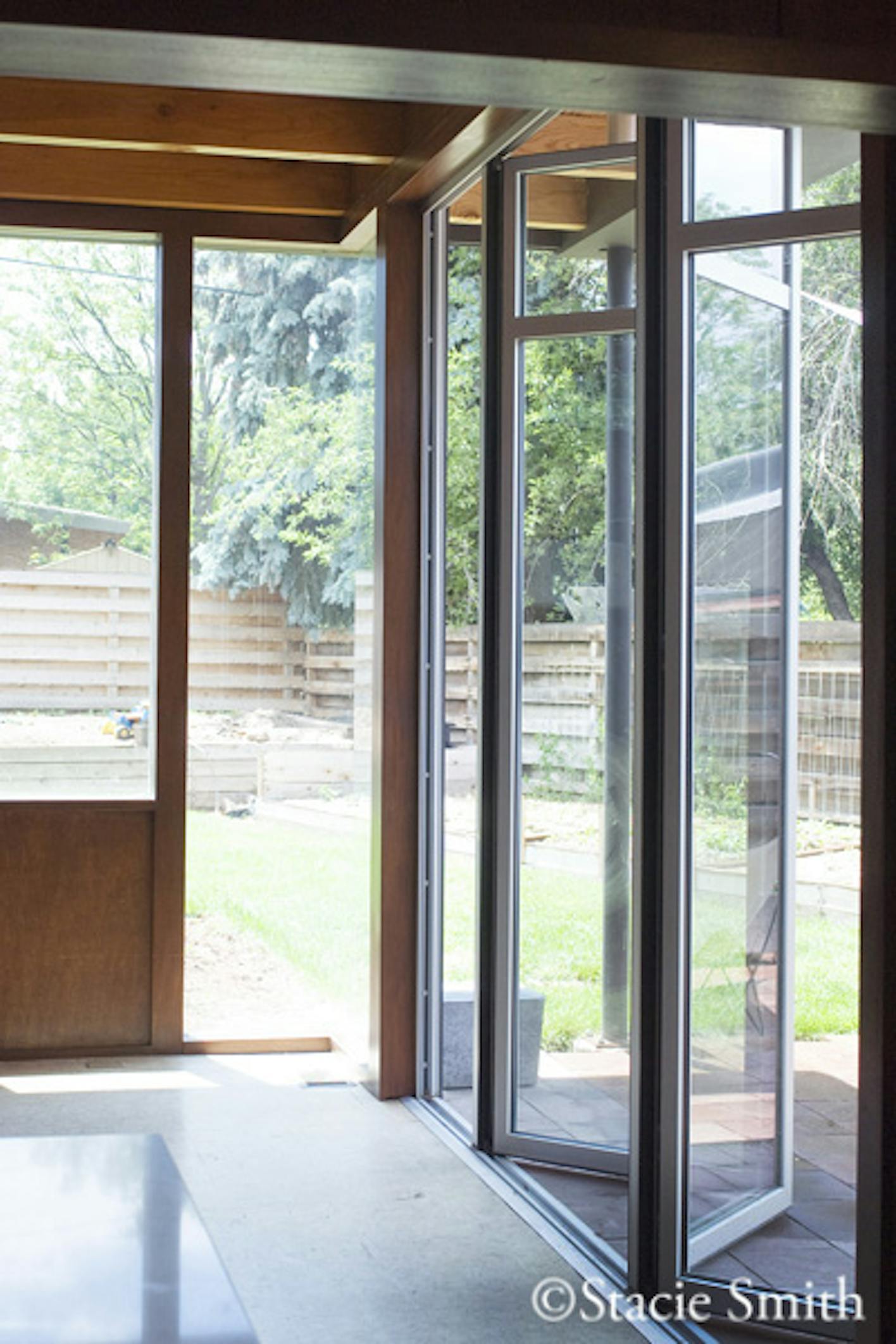 A NanaWall may not be as expensive you think; making the system smaller can save you a lot of money. Lesley from Aprahoe Acres wrote on her blog Midmodredo, "There are ways to configure the Nanawall for maximum effect at the lowest cost. As I said in my last blog post about this, they are sort of like diamond rings. If you stay right under a carrot, the ring will be infinitely less expensive." A local design representative can help optimize the system to keep costs at a minimum. Lesley installed a four-panel NanaWall in her opening, which was about 12' wide and 12' high. She optimized the configuration by installing a fixed glass panel adjacent to the NanaWall, giving the allusion that she has an even larger opening, for a lower cost. She could have saved even more money by decreasing the height a little bit. This Seattle condo capitalizes on its location and captures views of downtown, through a three-panel NanaWall, which creates a larger opening than a traditional sliding door would. The owners of this condo don't have a huge property, but they were still able to order a NanaWall that fit them perfectly, for their size opening. Have you seen any small openings that would benefit from having a NanaWall? Send us your ideas.