Top Five Renovation Ideas from Luxurious Home Design
By NanaWall Systems, June 17, 2020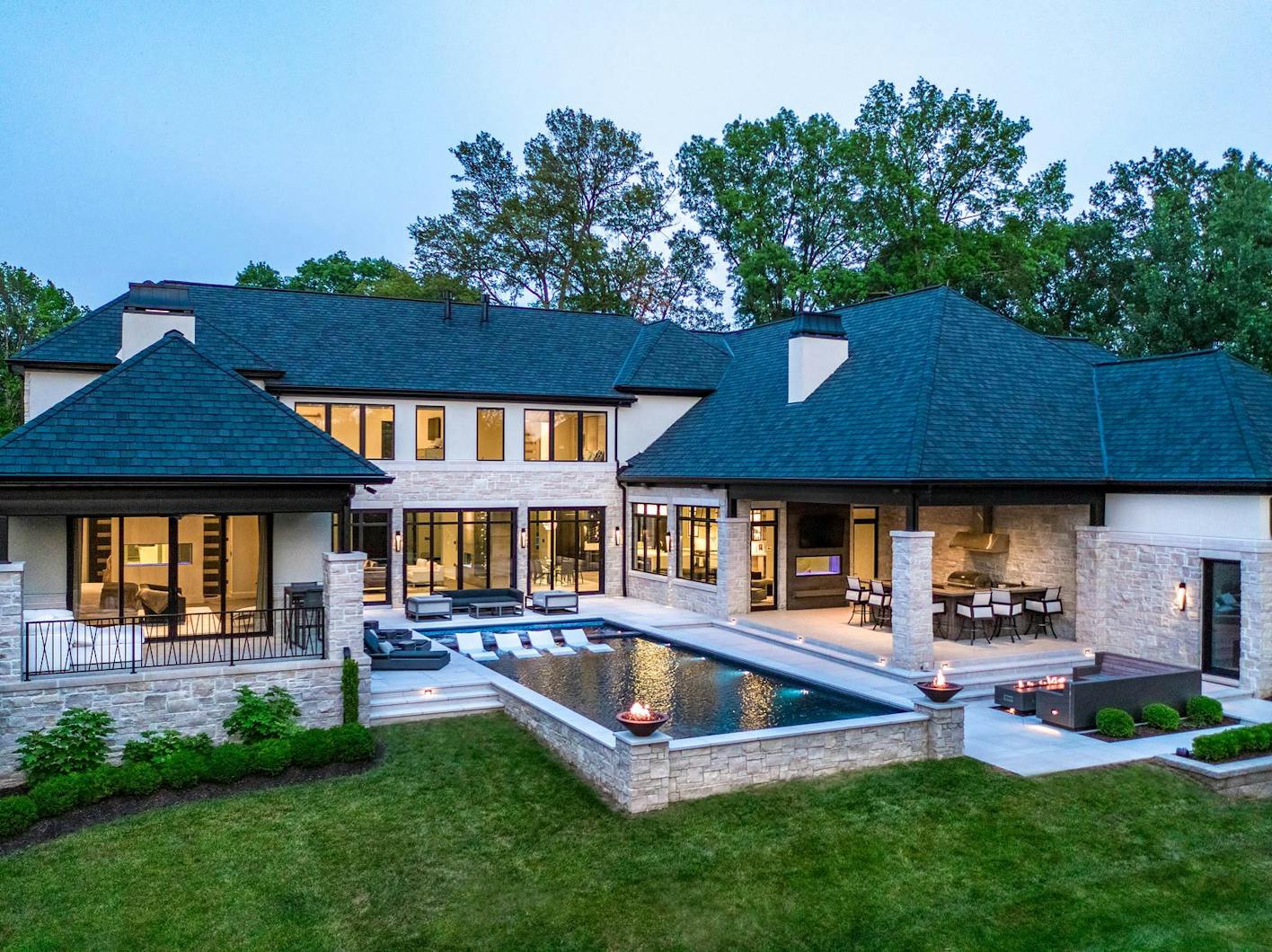 There is no doubt that luxurious home design receives a lot of attention. With TV shows dedicated to touring extravagant residences and celebrity home coverage in prominent publications like Dwell, these lavish homes encourage home improvement and renovation projects, perhaps in a much smaller scale. Here are just some of the many desirable features in luxurious home design to inspire your next house addition or renovation.
Renovation Ideas for Luxurious Home Design for any Space:
Smart Technology
Alexa, play Bohemian Rhapsody by Queen. It was not too long ago that AI virtual assistants became the latest must have gadget—further illuminating the way technology is revolutionizing our homes. High security systems, interactive appliances, heated floors, the list goes on. Luxurious home design never seems to leave out the indulgence of high-tech features to simplify and modernize lifestyles. When it comes to fenestration, technology also plays a big role in the performance of windows and glass walls. Imagine being able to open and close your cero® sliding glass walls with just the click of a button—and yes that is a possibility.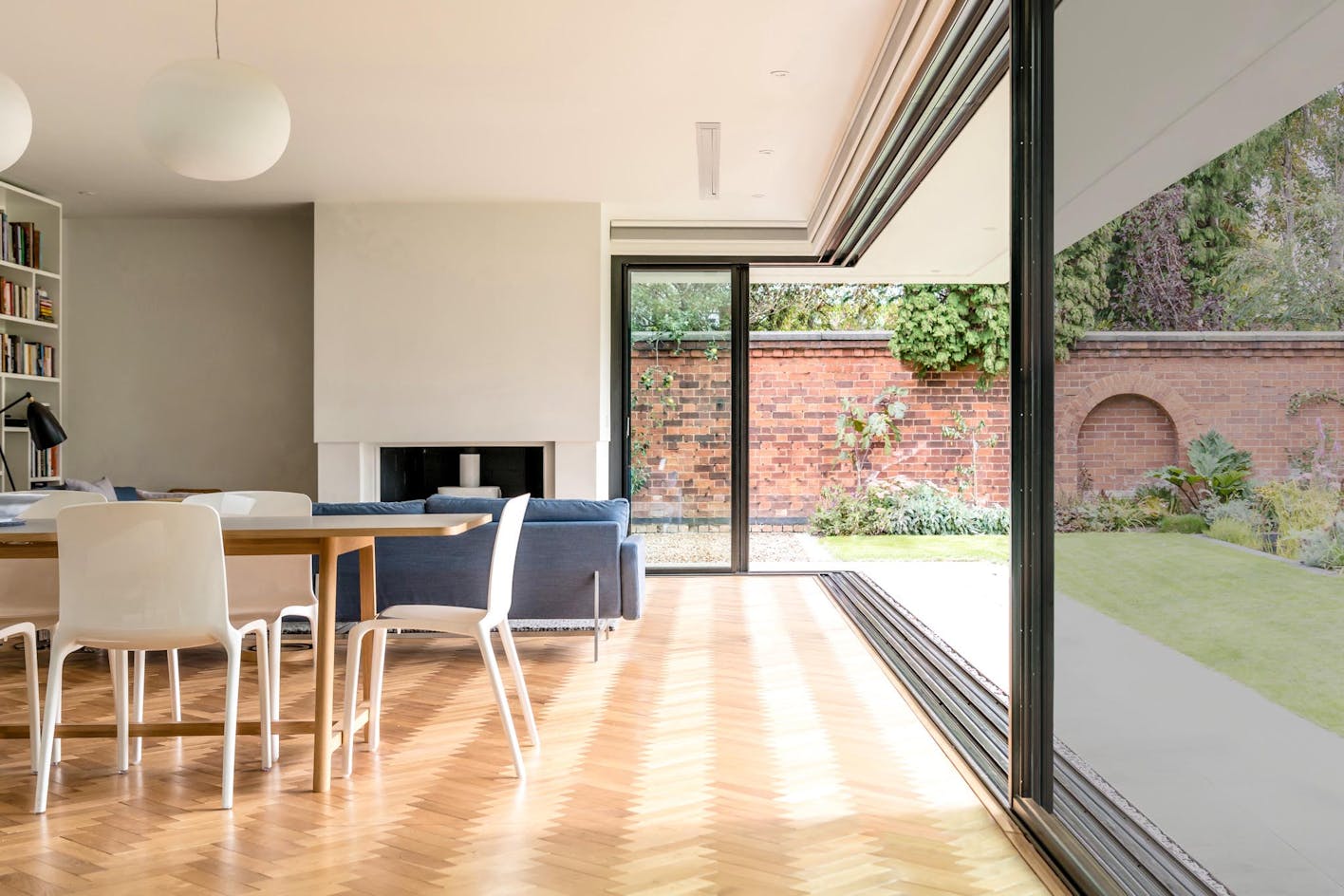 Extra Large Rooms
Go big or go home—literally. From massive master suites to lavish kitchens, affluent houses enjoy a little extra space in every room. The good news is: the feeling of grand spaces can be achieved in any residence, regardless of size, with open concept floorplans and folding glass walls. By removing barriers that divide and minimize rooms, open concept floorplans work alongside light and sightlines to create a much larger sense of space. Folding glass walls can also enlarge areas with the help of natural light and by extending rooms to the outdoors when open.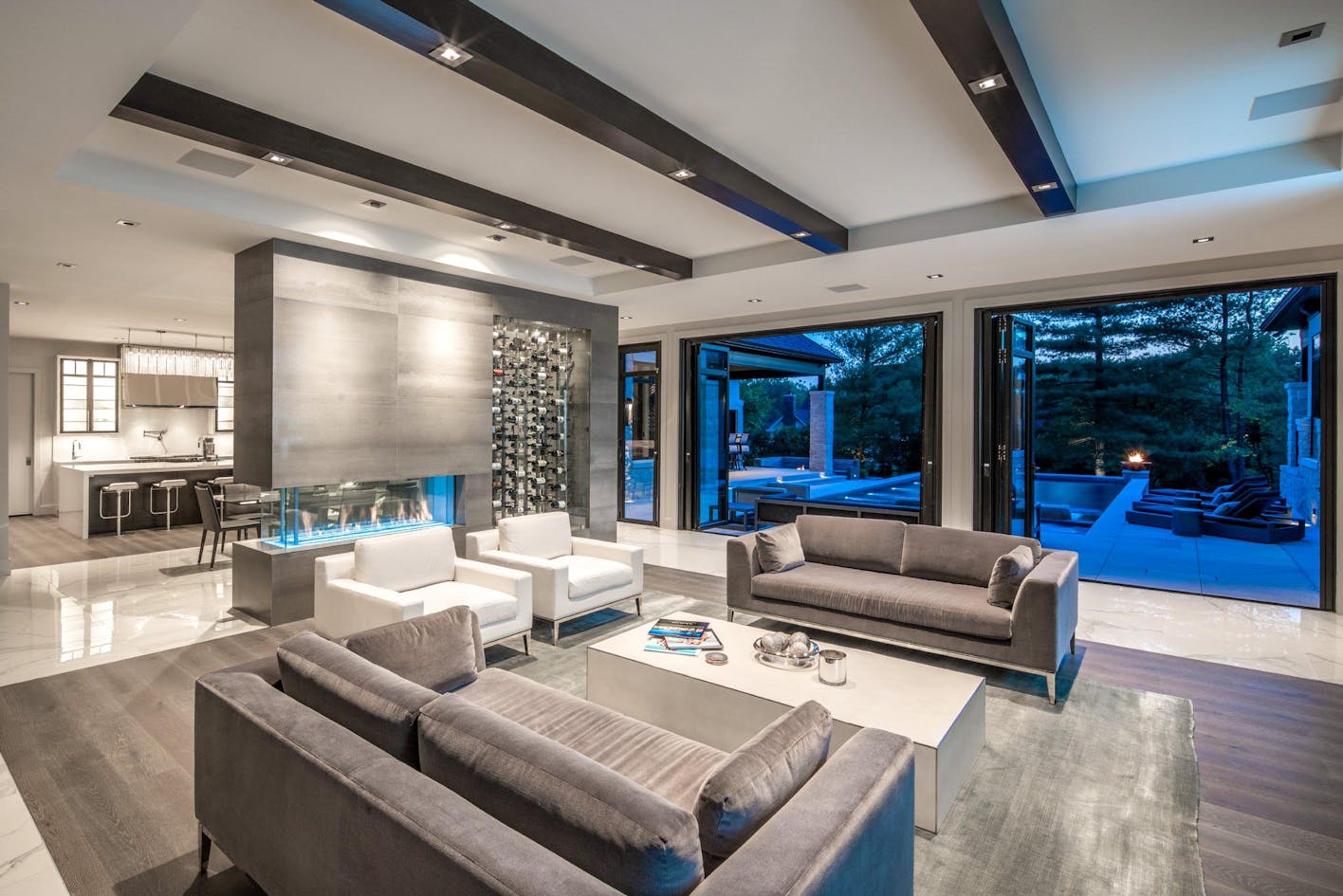 Pool Houses
These are one of those features that enhances the entertaining at home experience by transitioning parties to the backyard. Luxurious home design goes above and beyond to outfit these spaces for their guests and sometimes equip pool houses to double as guest quarters. However, if you're not much of an extrovert, pool houses also serve as the perfect relaxation spot during hot summer days. You can maximize the efficiency of this space with simple additions like a kitchenette, bathroom, and for when you want to keep the heat out, a folding glass wall.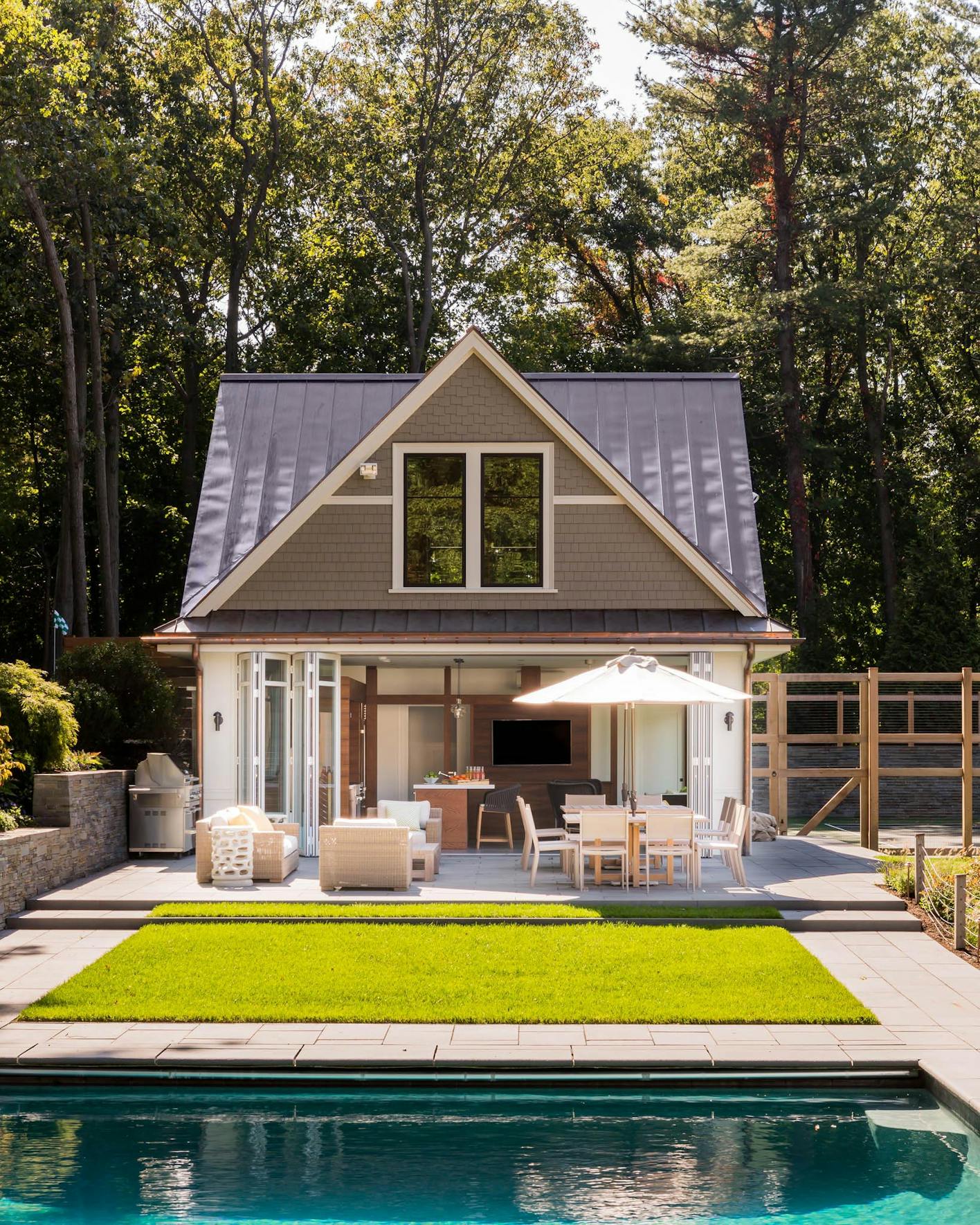 Exercise Rooms
Save time on commuting to stuffy gyms and enjoy a workout at home from your very own exercise room. It's safe to say that almost all luxurious homes feature a well-equipped gym with a range of other features like improved ventilation and saunas. Mansion or not, you too can enjoy working out from home with a dedicated exercise space and a couple dumbbells. For the ultimate experience, open your folding glass wall to allow fresh air to breeze through the room during or after workouts.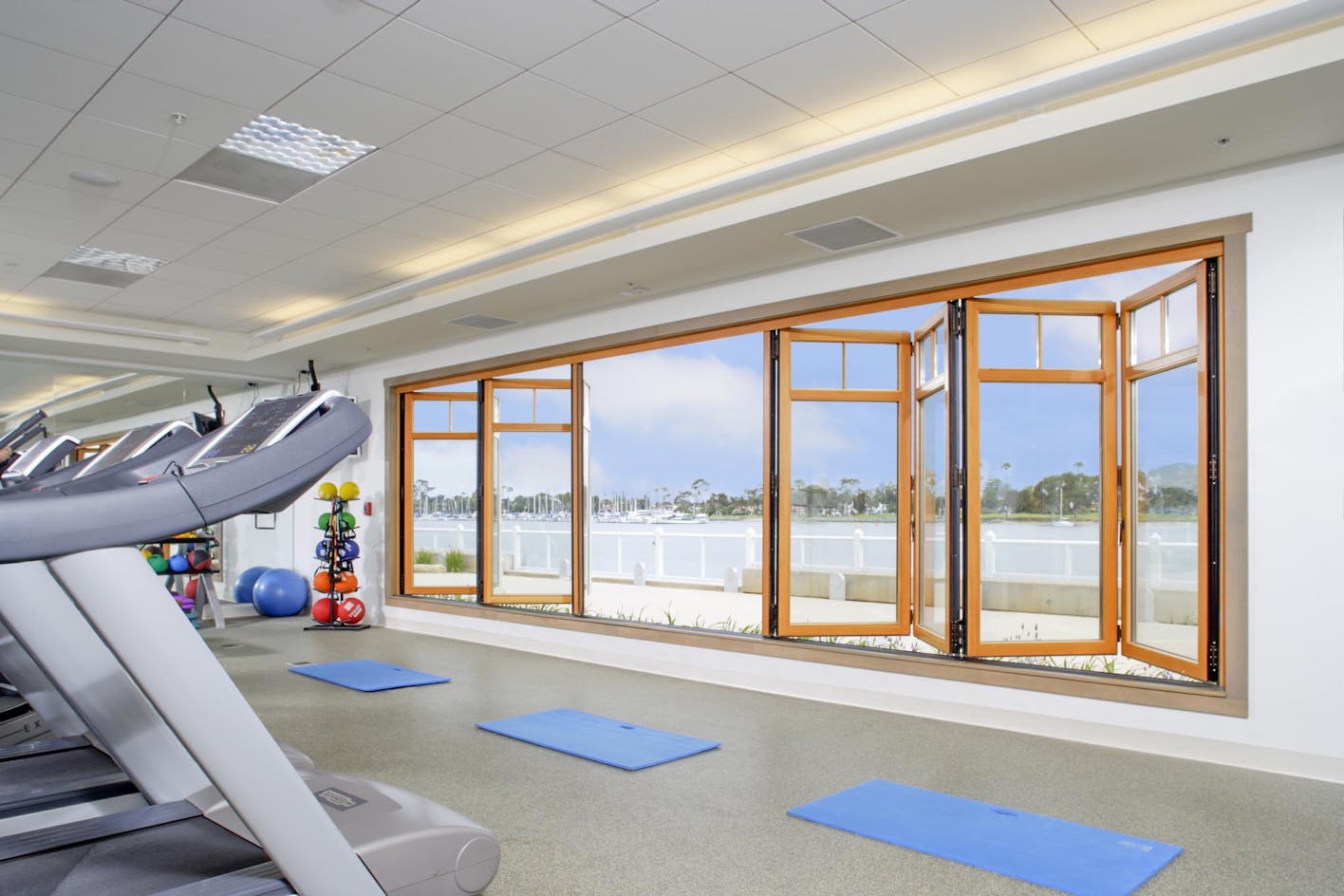 Gourmet Kitchens
The kitchen is the heart of the home, even when it has a home theater to compete with. High end kitchens combine smart technology with innovative appliances and flexible solutions. With massive center islands and walk-in pantries luxurious homes design showcases the best architecture and design have to offer. NanaWall's Kitchen Transition has redefined kitchen spaces with a flexible glass window/door combination that increases sense of space and facilitates entertaining. Enjoy the indulgence of al fresco dining on warmer months from your kitchen counter that now doubles as a bar or buffet.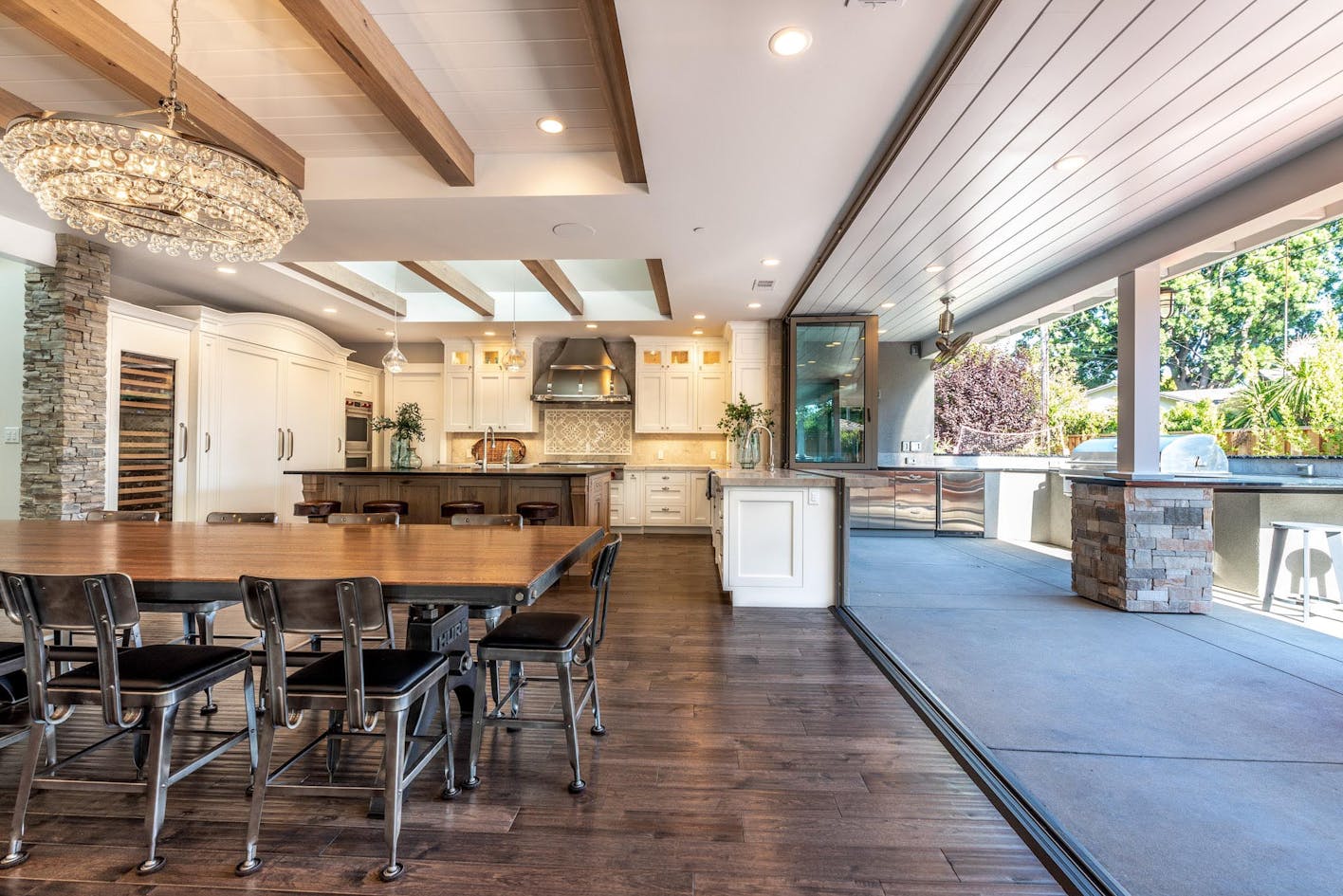 Final Thoughts
Luxury living is often associated with large mansion-like homes but the best part about the features listed above is that these can be obtained, perhaps in a much smaller scale in any home. Add a little design inspiration into your renovation plans and transform your home into the ultimate relaxation space.
Discover more design inspiration from luxurious homes in NanaWall's Photo Gallery and find out how you too can achieve luxury with opening glass walls at NanaWall.com/products!