Tubs in Africa? Awkward.
By , January 9, 2013
Who hasn't seen those commercials where the guy is sitting in a tub that seems to be in the middle of Africa – and then all of a sudden his spouse comes over to hold him? Why are they always coming on in the middle of a football game? And what's the deal with the tub being in the middle of Africa? Awkward!! I got to admit, after watching them, I've always wanted to see what it's like bathing outdoors! In 2009 I was given the ability to shower outdoors, in Thailand! We had stayed in a "natural resort" and the shower was outside. There's no way to explain that feeling, the ability to shower outside. No, not the beach kind where you are simply washing off the salt and sand, but a real shower! A few reasons make sense why an outdoor shower would work in a resort and not so much at your home. For one, it is in Thailand! The weather is quite pleasant year round, making it comfortable to shower outdoor. In the states, the climate varies a lot – which means for many of us there are only certain times of the year an outdoor shower would be possible. For some, the water might even freeze by the time it hits our bodies! What does a NanaWall Operable Glass Wall have to do with bathrooms and outdoor showers? Everything, of course! I'd say this has got to be the most unique use case of a NanaWall – in a bathroom. The shower and tub can remain indoors, which means on those not so pleasant days, or days where you are in a hurry – you can simply take a shower as you normally would in any other home. Got some time? A pleasant day? Open up the NanaWall Folding Glass Wall and enjoy bath in nature!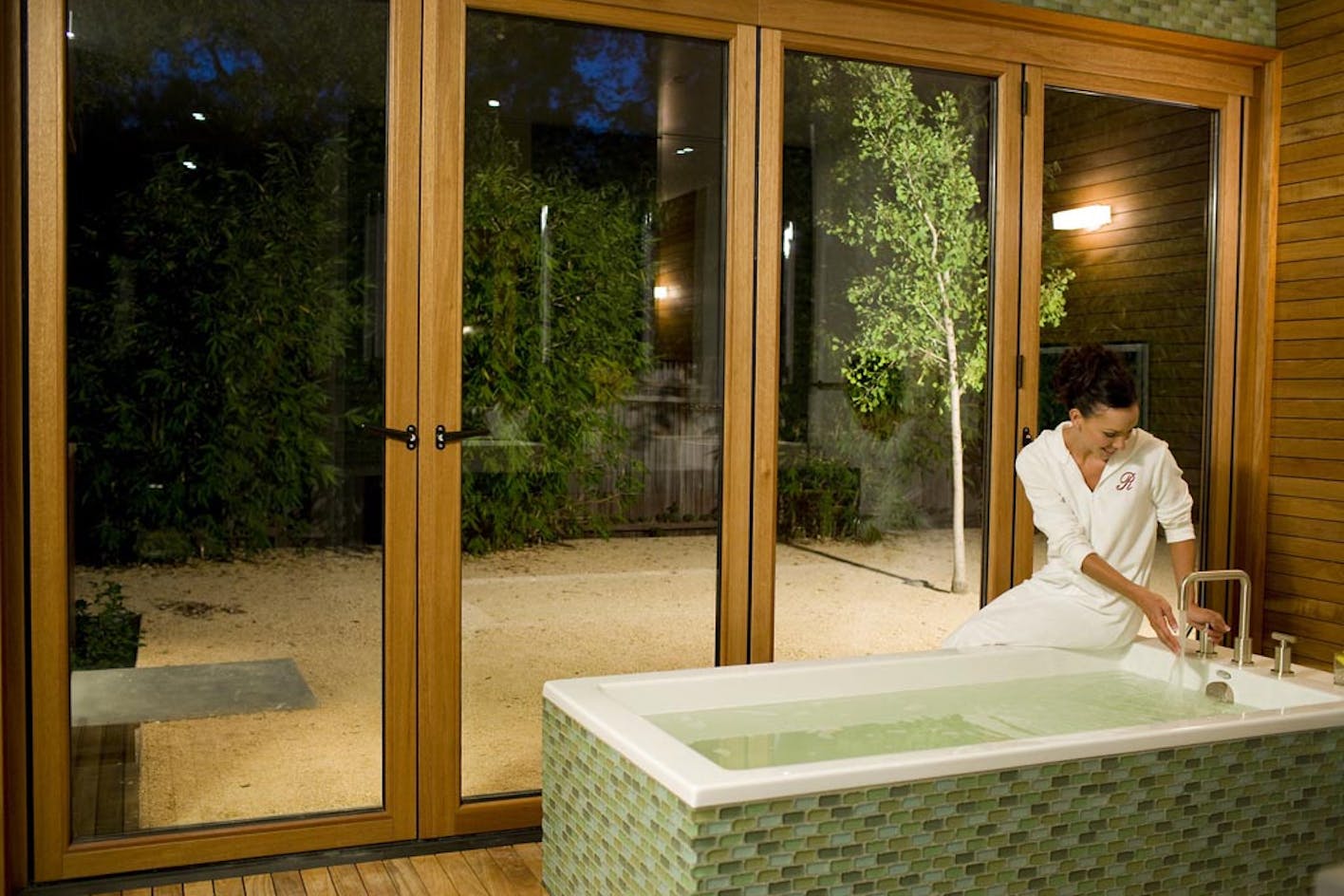 Click on the image above to see more of this project.
Click on the image above to see more of this project.
So what if your bathroom is on the second floor? The NanaWall Folding Glass Wall doesn't have to open up to a patio or deck. Simply change the design, miniaturize it and make it into a folding glass window! A typical window only opens up half way – but a folding glass window allows the length of the wall to open up. Again, taking the bath out, or bringing the outdoors to the bath – whatever you want to call it! See how this Los Angeles residence did it, what a beautiful view of the city!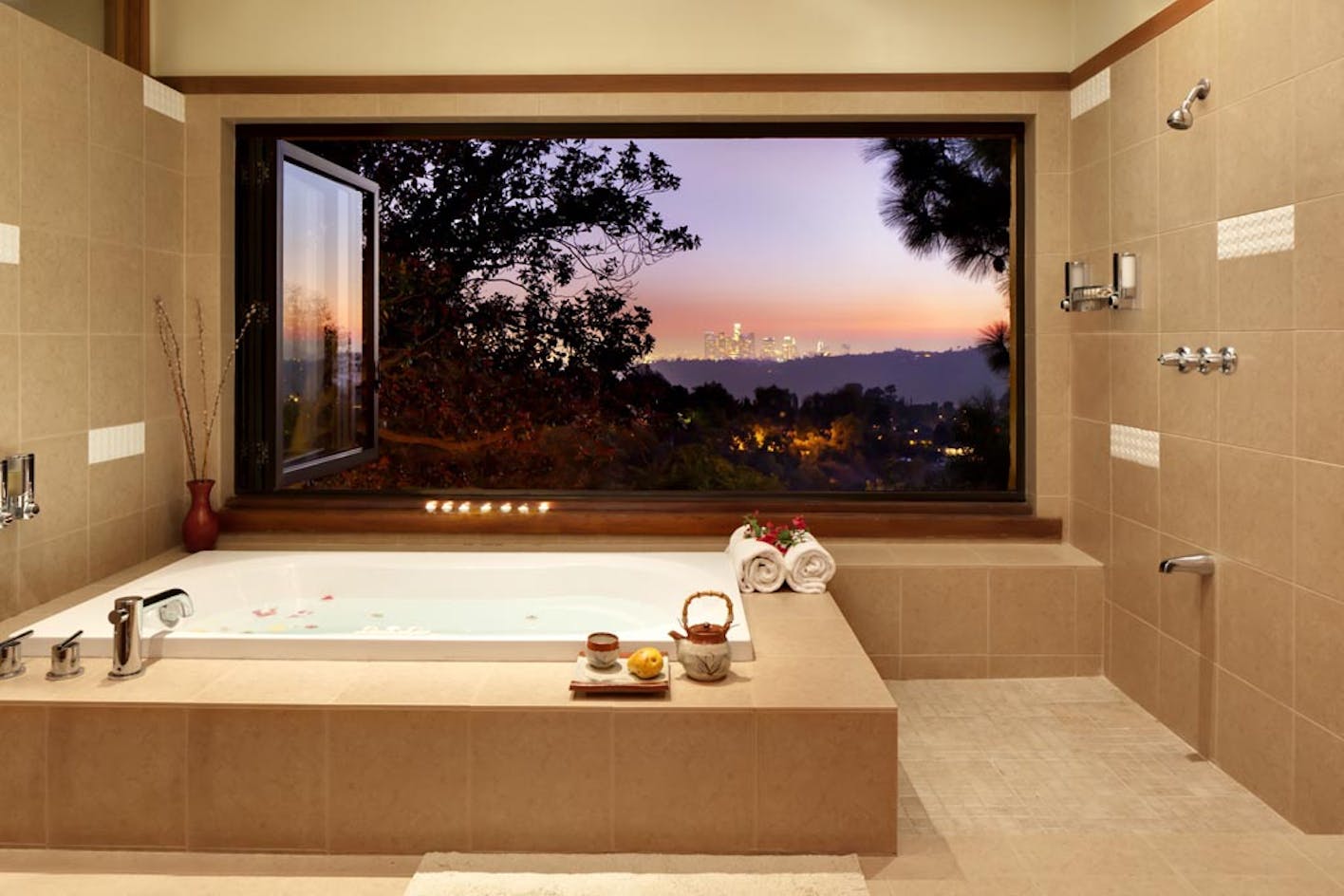 Click on the image above to see more of this project.
That's the beauty of such design – utilize one area for multiple purposes. This is not simply having a shower or bath outdoors, but bringing the outdoors into the bath! Of course, not all of us have the luxury of such privacy to make this happen. We can simply dream and be inspired on utilizing the indoor/outdoor areas of our home. For those that can, check out what's possible!