U.S. Department of Energy's Solar Decathlon Kicks Off Thursday, October 8th in Irvine, CA
By , October 2, 2015

The Solar Decathlon, an award-winning international competition that aims to educate the public about energy-saving residential designs, will begin next week!
Located in Irvine, CA this year's Decathlon features 14 college teams that have spent almost two years designing and building solar powered homes. The final competition will determine a winner through a series of 10 contests.
Since 2005, our opening glass walls have been featured in countless homes as they help achieve energy-efficient ratings, provide indoor/outdoor connections and maximize natural lighting and ventilation. This year, Team Alfred, Solar Cal Poly and Team Texas/Germany have all incorporated our SL60 folding glass walls into their designs.
All of the teams opted for NanaWall's Floor Supported Technology with the weight of the panels resting at the bottom track as opposed to industry standard top-hung folding doors. Benefits of Floor Supported technology include:
The same, high weather protection, performance and testing as expected from top-hung systems
Durable and smoother operation with stainless steel wheels on a stainless steel track
Easy height and width adjustability should building movement occur
Pictured below is Solar Cal Poly's INHouse, a home that is interactive, intuitive and integrated.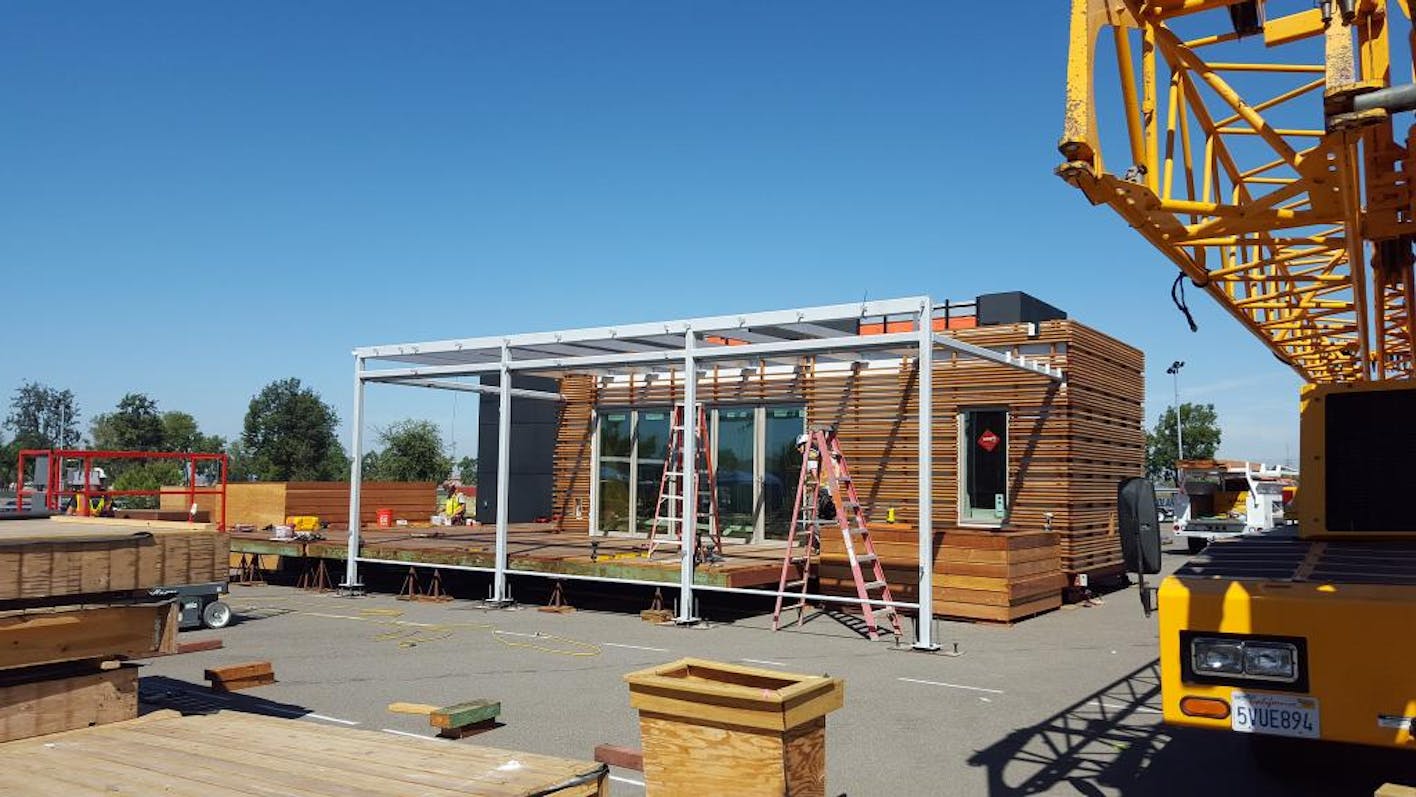 "The public wing of our home, which contains the dining and living room, seamlessly connects to our outdoor deck with a 15 foot NanaWall®. The decks provide residents with almost 700 additional square feet of living space" –Team Solar Cal Poly.
According to the Solar Decathlon website, the winning team produces a house that:
Is affordable, attractive, and easy to live in
Maintains comfortable and healthy indoor environmental conditions
Supplies energy for cooking, cleaning, entertainment, and commuting
Provides adequate hot water
Produces as much or more energy than it consumes.
Let's take a look at a couple of the homes under construction!
All images were found on the team's social sites
Team NY Alfred stands strong in front of their NanaWall opening. Their home, Alf House, designed for a small family in the Southern Tier of New York State, highlights efficiently, affordability and simplicity.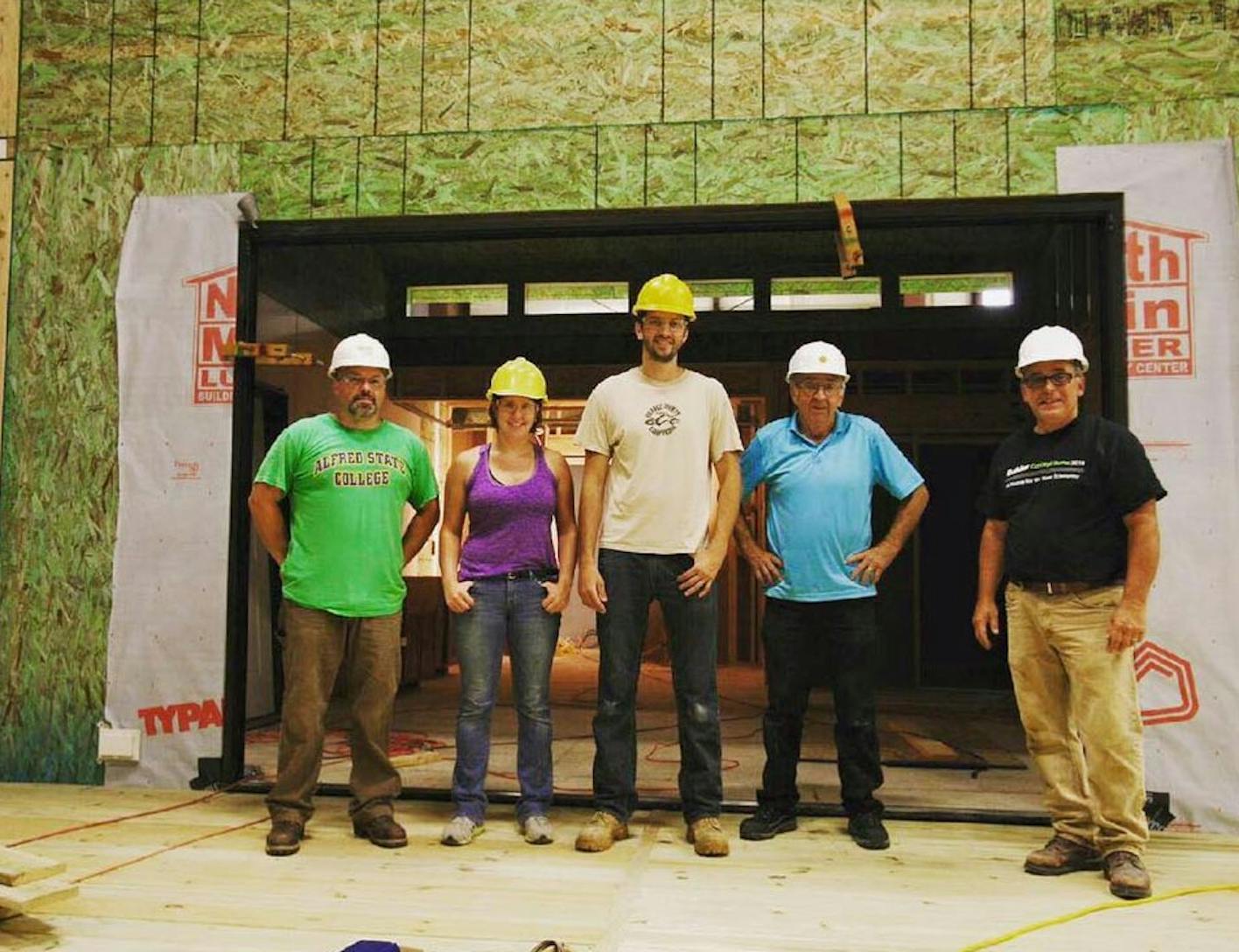 Team Texas/Germany shared pictures of NexusHaus, a home that addresses sustainable and affordable housing in the context of energy and water resource constraints.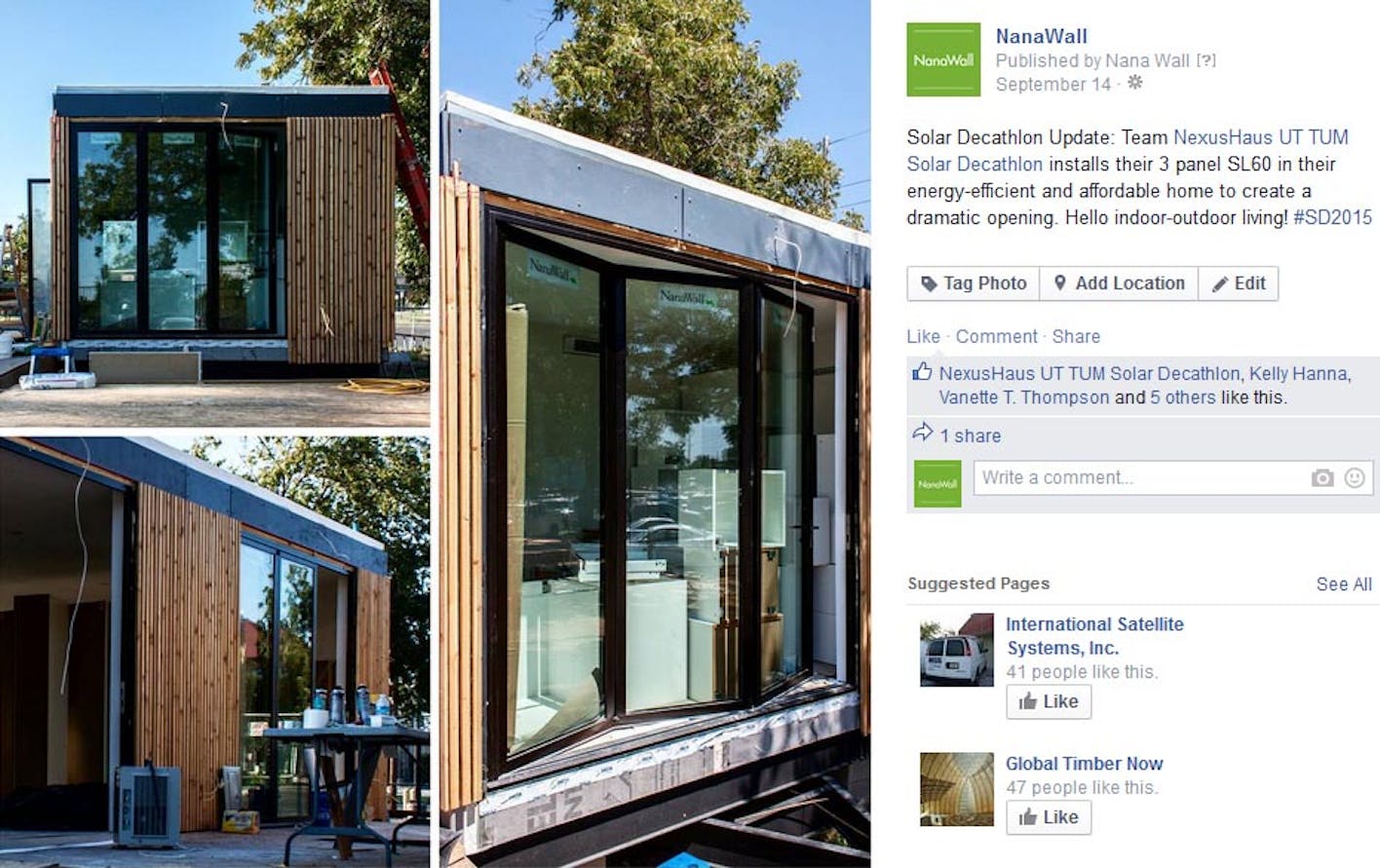 From all of us at NanaWall, we would like to wish all of the teams the best of luck! This competition inspires energy-efficient living and we are honored to be a part of this great initiative.
Follow the competiton and learn more about the Solar Decathlon!