Weekly Social Media Highlights
By , September 16, 2016
This week's Social Media highlights take a look at a few recent installations featuring our HSW75, our award winning FoldFlat and our SL70. For a chance to be featured on our blog and social sites, please hastag "NanaWall" (#NanaWall) into your posts!
1. Our HSW75, a frameless opening glass wall, was installed in two commerical projects: one a in Santa Monica and the other in Scottsdale.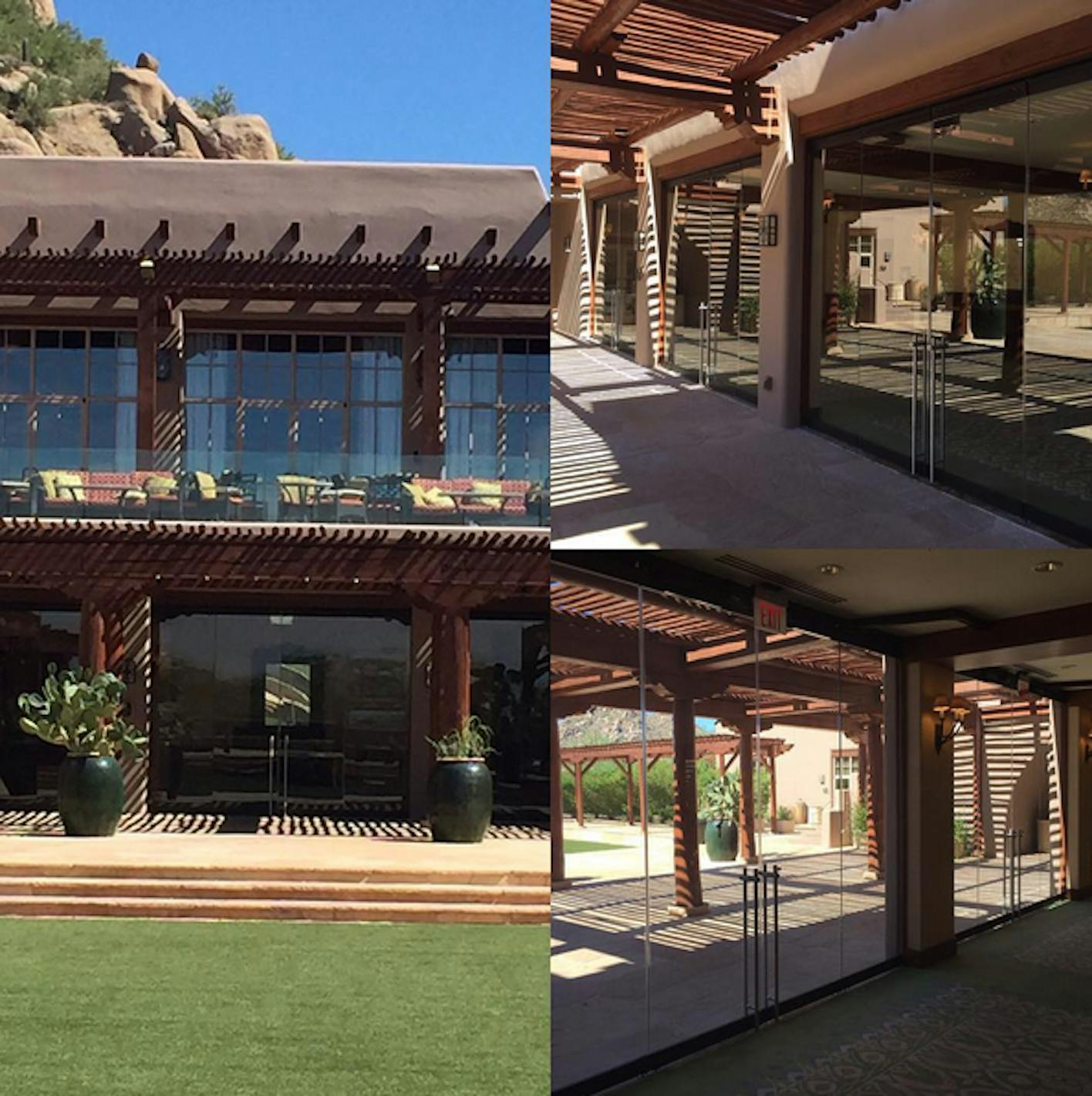 [Above] #NanaWall HSW75 Four Season Resort Troon North Scottsdale
2. Our certified installer in Irvine, CA had to tear out and reinstall a FoldFlat, which was incorrectly installed the first time around. He talks about the importance of using certified installation the first time around.
3. Riveria Hotel in Palm Springs opens up their hotel to the outdoors with the installation of our SL70 folding glass wall.