Wild Walls: The Perfect Location to film "The Perfect Host"
By , February 22, 2012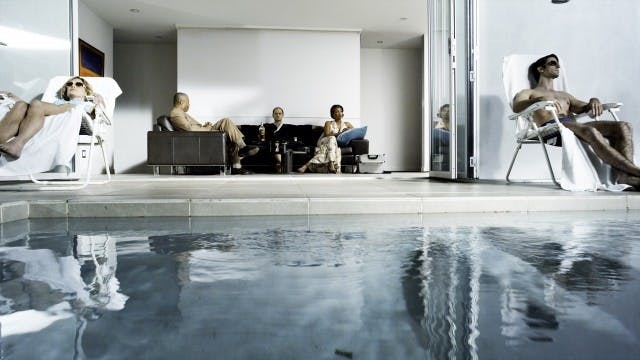 "The Perfect Host" is a quirky film starring David Hyde Pierce. It starts out with a bank robber at an immaculately thrown dinner party, but steadily loses its grip on reality, as both main characters become a little psychotic. The majority of the film takes place at an exquisite Los Angeles home: 2409 N Vermont Ave. The modern residence uses folding doors to create an open-concept floor plan and integrate the indoor space with the outdoors. Both the living room and family room open onto a pool and a backyard with stunning landscaping. The first large opening has 4 panels and the second has 3 panels with the NanaWall SL45 aluminum folding system. The NanaWalls are visible throughout the film, since the crazy robber and the even crazier host spend a majority of the film in this stunning $1.5 million home. We would watch "The Perfect Host" just to see the NanaWalls, but apparently, it's a pretty good psychological thriller too.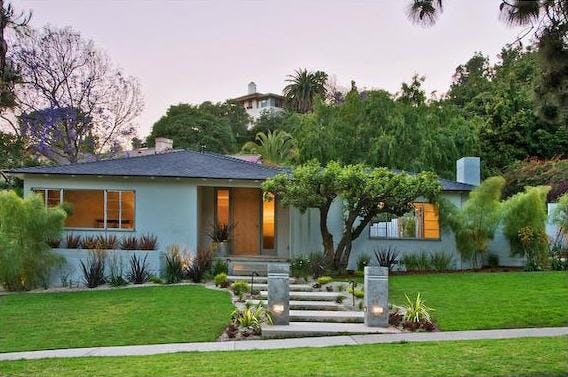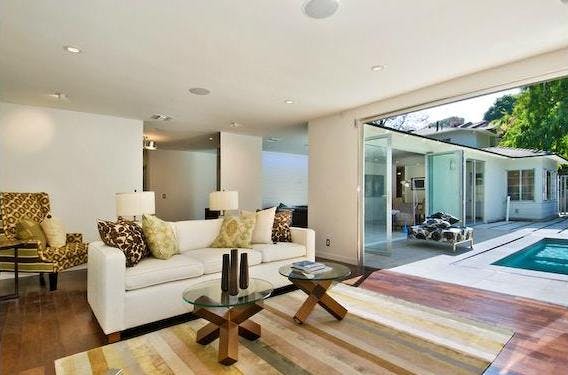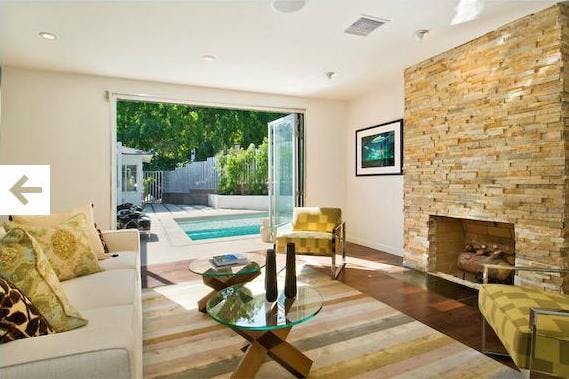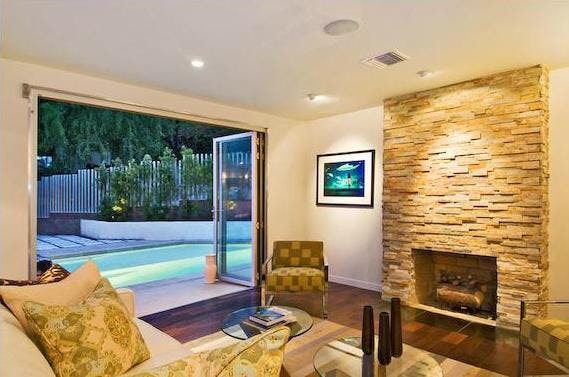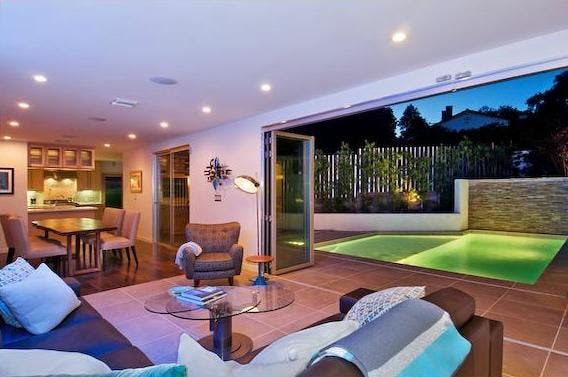 Photography by Michael Andrew McNamara Photos from 2409 N Vermont Ave