Wild Walls: Travel Updates from Our Photographer in Hawaii
By , December 30, 2011
Wouldn't that be amazing if your work took you on a whirlwind trip to Hawaii for a week. That's exactly what our photographer Lawrence Anderson did. He traveled to the islands of Oahu and Maui with his wife to shoot multiple NanaWall projects, including the luxurious beachfront Honua Kai Resort, where he stayed in one of the contemporary Hawaiian suites. Lawrence sent us an update on his travels from on location in the land of surf and sunshine, read below!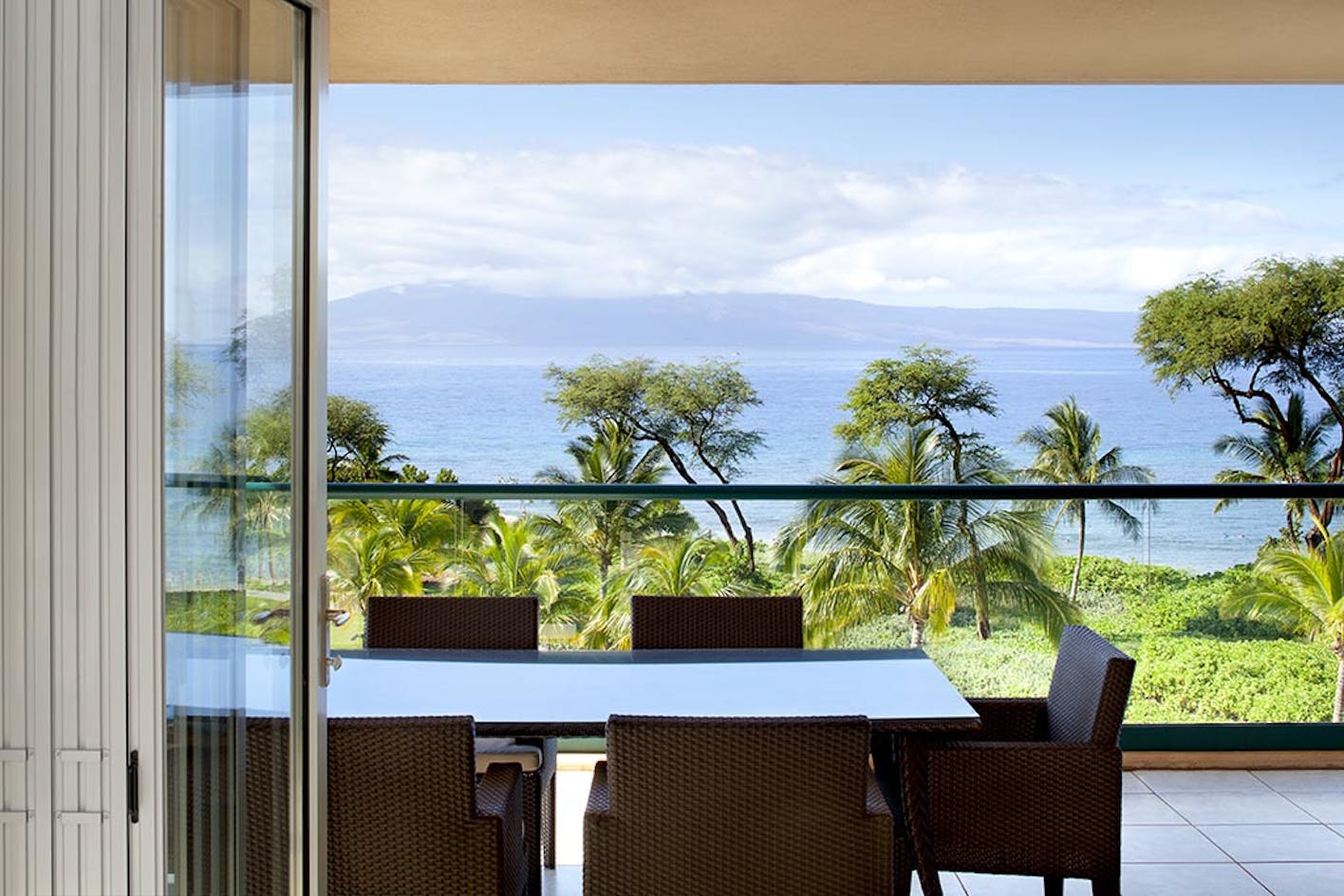 Lawrence Anderson says, After shooting Nanawall products for the past 8 eight years or so, I finally made it out to their most prestigious project, Honua Kai Resort in Maui. While I've worked with all shapes and sizes of Nana's transforming walls and doors, from Malibu to Manhattan, I've never had the chance to experience them from an owners perspective until now. I arrived at the resort on a Tuesday and a tropical storm rolled in on Wednesday. Winds at high speeds and flash flood warnings all over, I was forced to ride it out in my Honua Kai suite for about 7 days. Eager to complete my assignment it was bitter sweet being in such an amazing location with my camera staying in its case. My ocean view suite had an 8 panel NanWall in the very large living room and a two panel in the bedroom. When the rain stopped, I opened up the entire living room to the ocean and at night, I was able to open my entire bedroom wall and listen to the waterfalls below on the ground floor. Talk about realaxing, the sounds of the rain and the waterfalls soothed my frustrations and made Maui as pleasant as ever. In the morning, I ate breakfast on the large balcony, just through the Nanawalls. Also, considering that Honua Kai is a family resort, these Nanawalls had to withstand the abuse of screaming wild children and seniors that may find them difficult to use. No problem, these walls were rock solid! Pretty cool. Well the sun cleared and I was able to complete my Nanawall shoot at Honua Kai. I even captured the whales breaching through one of the Nana's. So awesome, now that's a view. I'm off to Oahu now to hit the Rainbow Banquet Room at the Hilton Village in Waikiki. Aloha!
Stay tuned for the images from Lawrence Anderson's photo shoot in Hawaii!