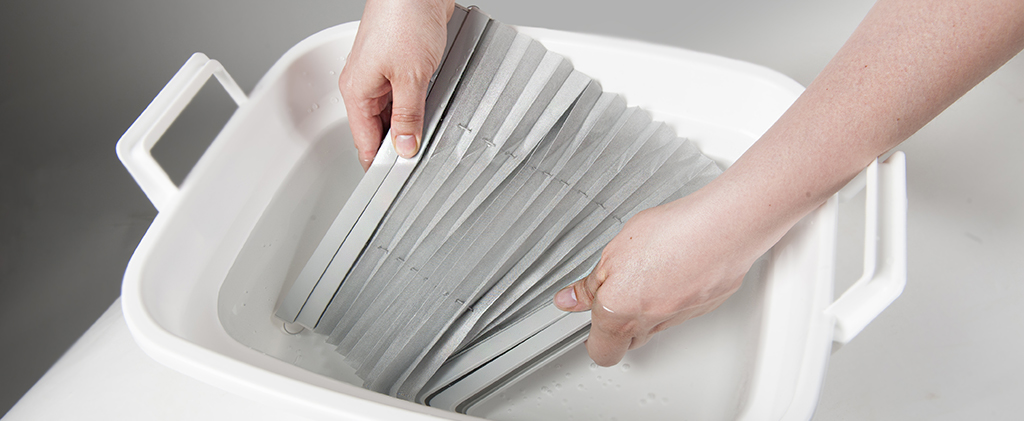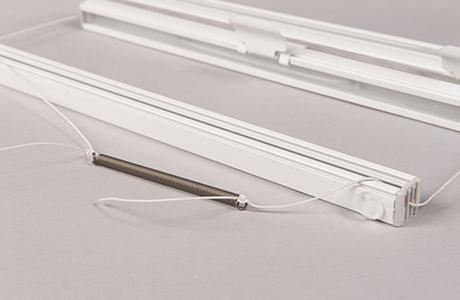 Tightening the mechanism
The spring located in the profile of the NanaWall Shades helps to keep the cords tight. Over time, the spring may become loose and the cords may stretch, in which case the mechanism needs to the tightened. The mechanism can be tightened by shortening the cords. Remove the weather stripping and shorten the cords as required.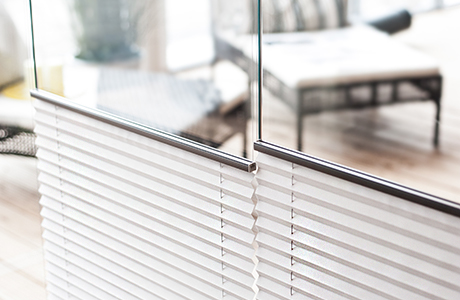 MAINTENANCE OF PLEATS
Use the shades regularly so that the pleats remain firm. If shades remain unused over longer periods of time, place them in a tight bundle at the top or bottom of the panel. If a pleat becomes loose, you can restore its firmness by lightly spraying the fabric with water, placing in a tight bundle, and allowing them to dry for 24 hours.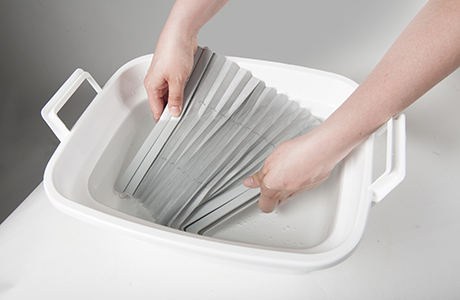 WASHING INSTRUCTIONS
NanaWall Shades, with the exception of the room darkening honeycomb option, can be washed with water. Remove any visible dirt as soon as possible by wiping or washing the shades. Clean regularly by wiping shades with a moist cloth on both sides. If a more thorough cleaning is needed, remove and wash them. Do not use any bleach or fabric softener. Allow the shades to soak in lukewarm water with a tiny amount of wool washing agent added to it. Rinse thoroughly. Dry the shades in a bundle so that the pleats remain firm. Please note that NanaWall Shades made with the room darkening honeycomb fabric cannot be washed. They can be cleaned by wiping the surface with a damp cloth. Do not rub the fabric's surface.