1950's Ranch Home Remodel
By , January 29, 2014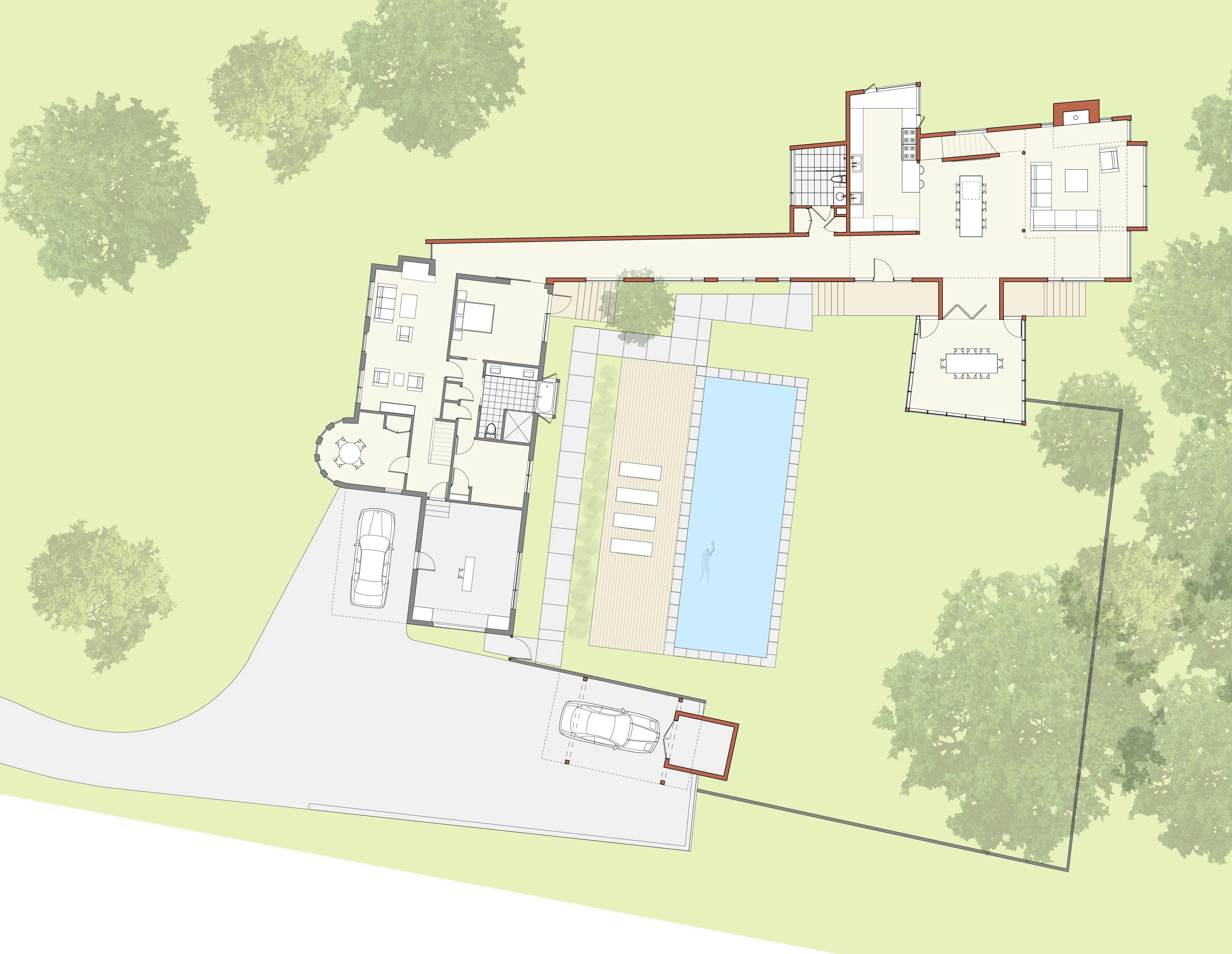 With years of experience, the team at McInturff Architects, knew exactly how to remodel a closed off 1950's Ranch Home. Mark McInturff and Principal Peter Noonan worked closely with the homeowners to connect their challenging 400 foot deep property to the outdoors. Located in Silver Spring, the house now takes full advantage of the view with the recent addition of a new wing. "The addition is as close to the stream valley as possible with a 60 foot long gallery that connects the new and old buildings," says Peter.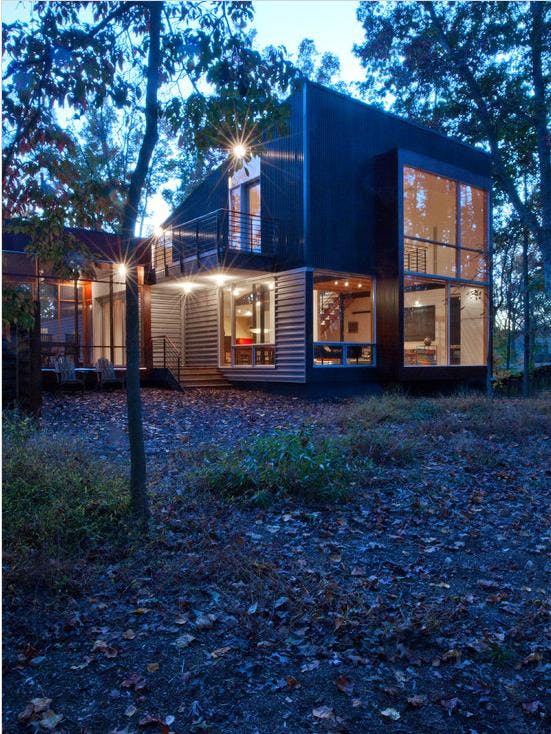 Barbara Johnson, an artist, and Ruth Gresser, chef, contacted McInturff Architects with a special request for their new property—the need for a courtyard house. Instead of demolishing the existing home and starting fresh, Mark and Peter suggested keeping the existing house and making it one of many structures that would surround the added courtyard that encompasses a pool and garden.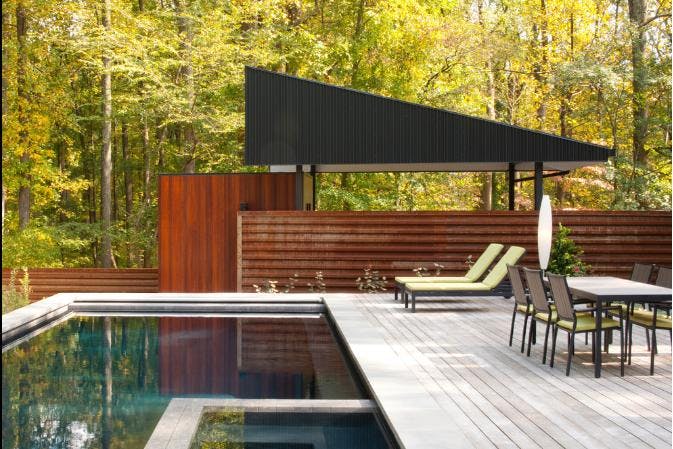 "The kitchen and dining was important for the homeowners since they entertain by holding numerous fundraising events and have a wide circle of friends" Peter adds. Since a large dining area and table would not be used on an everyday basis, Peter and his team incorporated a NanaWall folding door system into their design to connect the dining room to a screened porch to expand the room.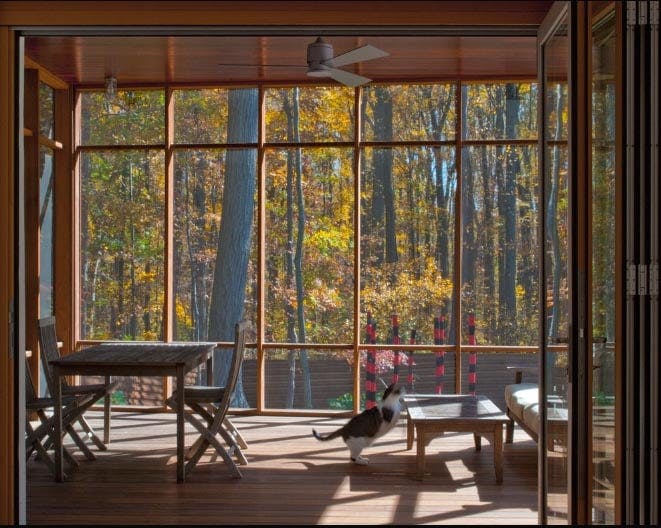 When open, the tables in the dining room and the screened porch connect end-to-end to accommodate additional seating for guests. "I was just there for a get-together a week before Christmas and guest went from the porch to the dining room as if it was one room" explains Peter. Additional features of the home include a master suite, guest room, office, art studio and a loft. For more information and images of the home, visit McInturff Architect's Houzz page by clicking here: http://www.houzz.com/projects/365162/Gresser-Johnson-House and be sure to follow us on Houzz.com under NanaWall. Photo Credit: J. Heine, McInturff Architects