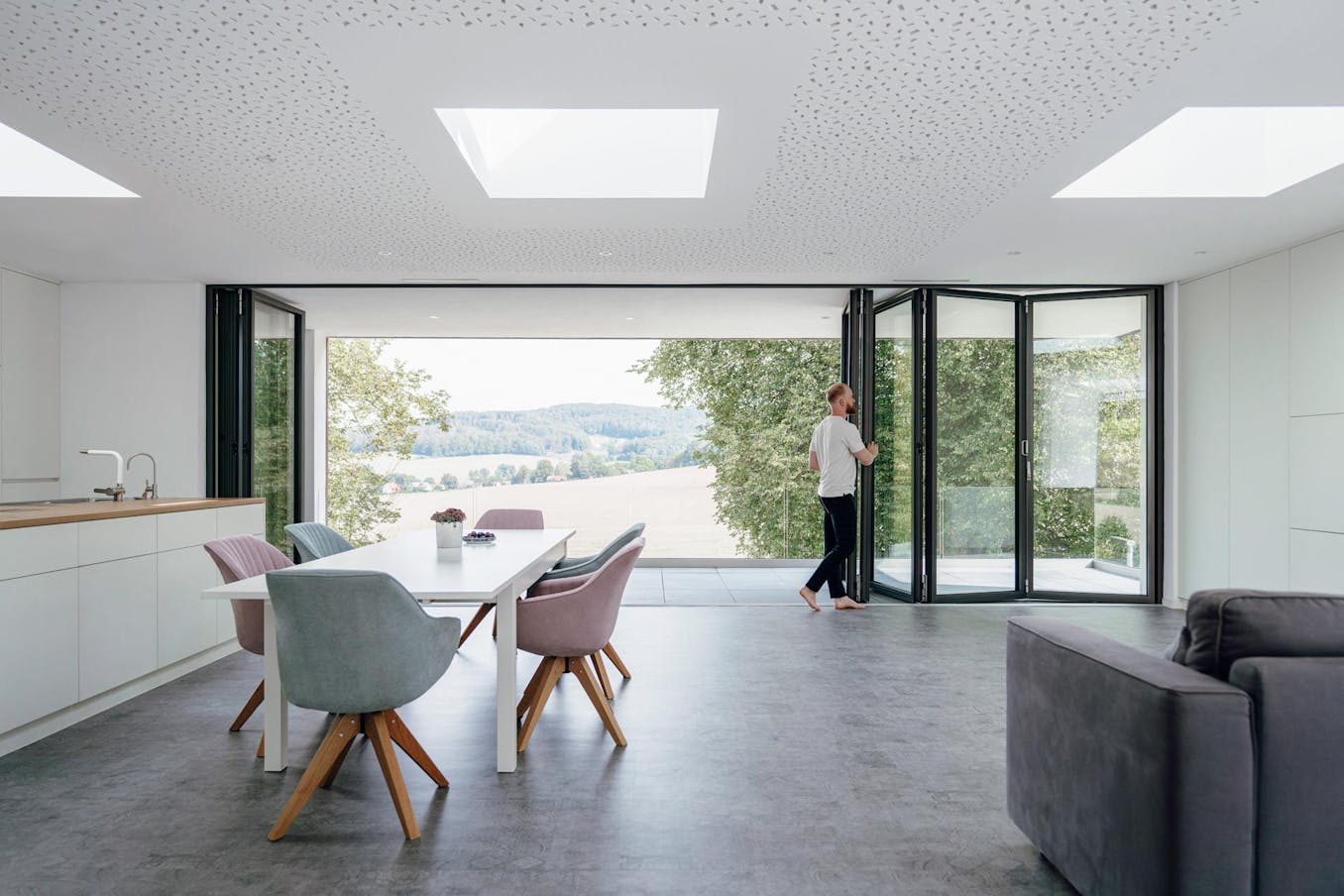 Elevate Your New Home's Living Experience
Architects are designing around NanaWall. New homes with our folding glass walls as their centerpiece define the future of living spaces. NanaWall helps those building new homes to enjoy maximum benefit from the available land and views, flood rooms with natural sunlight and fresh air, and blend the indoors with the outdoors.
Our Generation 4 folding glass walls create opportunities impossible with traditional limited sliding systems and give you the flexibility to span wide openings for a truly spectacular living space that prioritizes your quality of life.