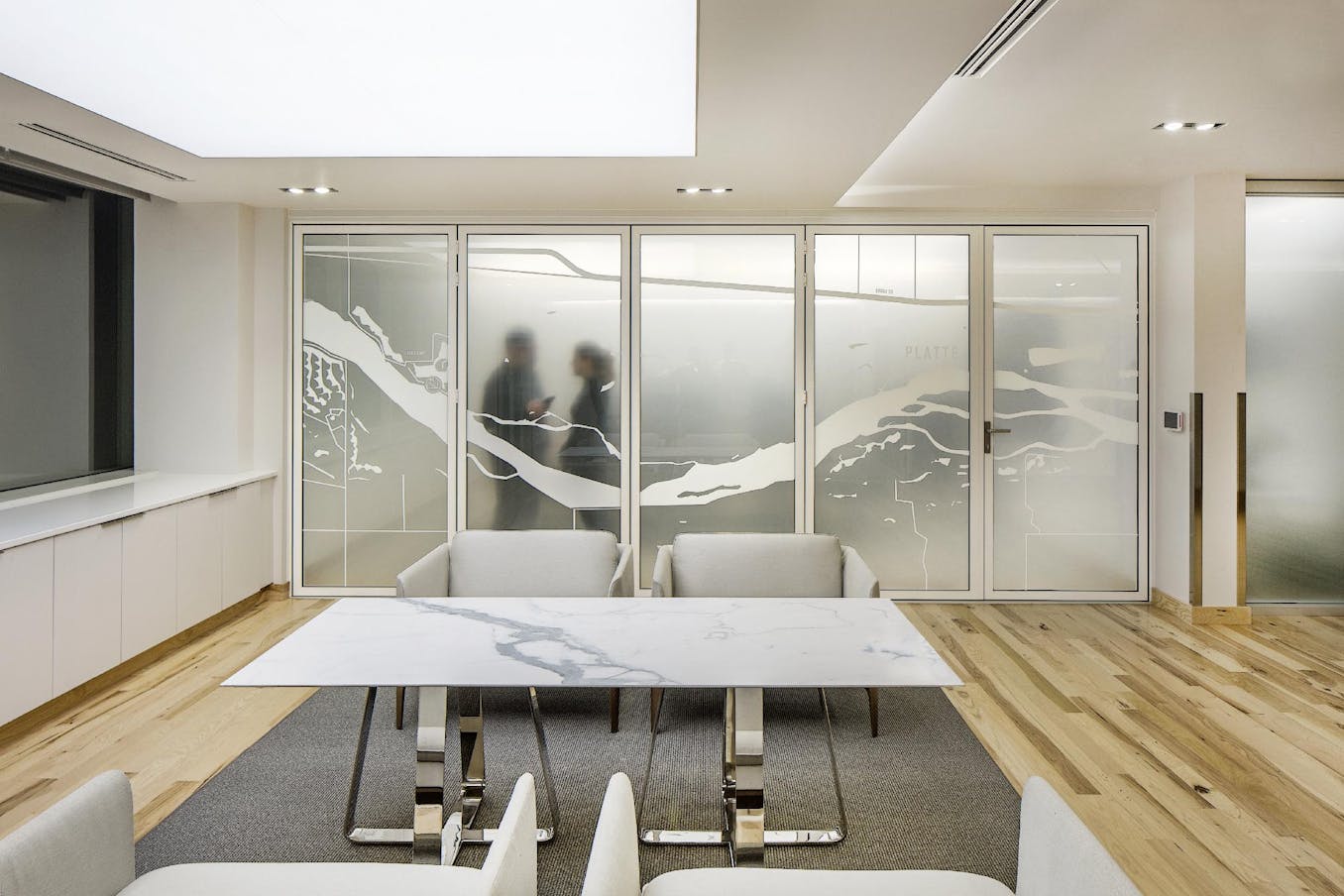 Effective Date: 16 November 2010
When using NanaWall's ("NanaWall") website, located at the URL https://www.nanawall.com (the "Site") and/or services and/or products provided on the Site, you may provide us with personally identifiable information. NanaWall asks for and maintains the personally identifiable information of its visitors and customers to provide a better, more personal experience on the Site and to deliver certain services or information to you. This privacy policy covers the site https://www.nanawall.com
NanaWall feels that if visitors would like a private online experience then they are entitled to one. NanaWall's products have optional decline features, which allow customers and visitors to state upfront if they would like to be anonymous, as further described below in the Anonymity section, or opt out of any contact when requested by an agent. Privacy is very important to NanaWall. This Privacy Policy describes the conduct and practices of NanaWall as it applies to our customers and visitors.
Cookies
NanaWall employs cookies in order for its server to recognize a return visitor as a unique user. Cookies are small text files placed in the 'Cookies' folder on a visitor's hard disk and allow NanaWall to remember the visitor. The cookies placed by the NanaWall are readable only by NanaWall, and cookies cannot access, read or modify any other data on a computer. All web-browsers offer the option to refuse any cookie. If a visitor refuses the NanaWall cookie, NanaWall does not gather any information on that visitor, but doing so will require you to re-enter certain information at each visit, or prevent us from customizing the site's features according to your preferences. You may also delete a cookie manually from your hard drive. Cookies themselves do not contain any personal information. We do link the information we store in cookies to any personally identifiable information you submit while on our site.
Information Gathered
The NanaWall Site will gather information such as what kind of browser visitors are on, what operating system they are using, their IP address, cookie information, time stamp (time page accessed as well as time spent per web page) and their click stream information (for example, which pages they have viewed and how long they have been there). Note that information is only gathered while the visitor is on the NanaWall Site. NanaWall monitors how a visitor arrives at the Site, but cannot and will not gather information about other third party sites the user has visited. NanaWall automatically receives and records such information on our server logs from your browser.
In certain sections of the Site, NanaWall may invite you to contact us to pose questions, request information, or complete a registration form. We may ask for Personally Identifiable Information to be entered as a means of registration before accessing a certain part of the Site.
"Personally Identifiable Information" (PII) means any information that identifies you personally, including, without limitation, your name, e-mail address and other contact information that you voluntarily submit to us. Visitors of the Site can also choose not to enter any of their Personally Identifiable Information.
When you visit the NanaWall Website, we collect information, including PII that you provide, in order to provide you with the products and services you requested and save you time and better respond to your needs.
NanaWall's Marketing team may communicate with you based on your activity on the NanaWall website, however the information will be customer focused, not prospect based.
Live Chat: We use live chat to assist you with contacting our sales and marketing department online.
Usage of Personally Identifiable Information
NanaWall uses your Personally Identifiable Information to register you to use NanaWall's services, contact you to deliver certain services or information you have requested, verify your authority to enter into certain areas of the Site, improve the content and general administration of the Site and our services, provide you with notices regarding our services, and, with permission, provide visitors with updates and information about NanaWall and its services.
The Site may track information that will be maintained, used and disclosed in aggregate form only and which will not contain your Personally Identifiable Information e.g., the total number of visitors to our Site, the number of visitors to each page of our Site, browser type, External Websites (as defined below) linked to, and IP addresses. NanaWall may analyze this data for trends and statistics in the aggregate, and we may use such aggregate information to administer the Site, track users' movement, and gather broad demographic information for aggregate use.
Disclosure of Personally Identifiable Information
NanaWall will not sell your Personally Identifiable Information to any company, organization, or third party. We do not share, sell, rent or trade Personally Identifiable Information with third parties for their promotional purposes. NanaWall utilizes great care in keeping customer information secure and private.
Communication from NanaWall
Special Offers and Updates: We will occasionally send you information on products and services. Out of respect for your privacy, we present the option not to receive these types of communications. Please see the "Choice and Opt-out."
Newsletters: If you wish to no longer receive our newsletters you may deactivate your subscription by either clicking on the unsubscription URL within each newsletter or contacting us at privacy@nanawall.com. You can also click here your information into the Sign-Up for Updates form on our homepage, which will direct you to our Subscription Management Center.
Customer Service: Based upon the Personally Identifiable Information you provide us, we may send you a welcoming or acknowledgement email. We will also communicate with you in response to your inquiries, to provide the services you request. We will communicate with you by email or telephone, in accordance with your wishes.
Choice/Opt-Out
We provide you the opportunity to 'opt out' of having your personally identifiable information used for certain purposes, when we ask for this information. For example, if you purchase a product but do not wish to receive any additional marketing material from us, you can indicate your preference via email.
If you no longer wish to receive our newsletter or promotional communications, you may opt out of receiving them by following the instructions included in each newsletter or communication or by emailing us at privacy@nanawall.com
Data Access and Correction
If your Personally Identifiable Information changes, or if you no longer desire the services available at our Site, you may correct, update, amend, or deactivate it by emailing us at privacy@nanawall.com or by contacting us by telephone or postal mail at the contact information listed below. We will make commercially reasonable efforts to respond to your request to access within 7-10 business days or sooner.
Customer Testimonials/Comments/Reviews
We post customer testimonials/comments/reviews on our Site which may contain Personally Identifiable Information. We obtain each customer's consent prior to posting the customer name and testimonial.
Links to Third Party Sites
The Site may provide links to other websites or resources over which NanaWall does not have control ("External Websites"). Such links do not constitute an endorsement, approval, or recommendation by NanaWall of those External Websites. By accessing or using this Site, you acknowledge that NanaWall is providing these links to you only as a convenience, and further agree that NanaWall is not responsible for the content of such External Websites. Your use of External Websites is subject to the terms of use and privacy policies located on the link to External Websites. We encourage you to note when you leave our Site and to read the privacy statements of such other External Websites before submitting any personal information.
Children's Privacy
As a business-to-business email infrastructure company, NanaWall does not knowingly contact or collect personal information from children under 13. Our Site is not targeted toward children under 13, nor is it designed to solicit information from children under 13. If you believe that we have mistakenly or unintentionally collected such information through our Site, please notify us at the contact address below so that we may immediately delete the information from our servers.
Web Monitoring Opt-Out
NanaWall believes in permission-based marketing and tracking. NanaWall allows each of its customer websites to give visitors the ability to retain complete anonymity and privacy along with the option not to be engaged by the NanaWall system. If you don't want to be included in the NanaWall website metrics, you can simply opt out. Click here to view your current opt-out status and make your choice.
Security
NanaWall employs reasonable procedural and technological measures, consistent with standard industry practices, that are designed to help protect your Personally Identifiable Information from loss, unauthorized access, disclosure, alteration or destruction.
Reservation of Rights
NanaWall reserves the right to change the terms of this privacy policy at any time in its sole discretion and will post notice of the updated Privacy Policy on our Site located here on this page at Privacy Notice so you are always aware of what Personally Identifiable Information we may collect and how we may use this information. NanaWall may also send registered users of the Site e-mail notifications notifying such users of any changes to the Privacy Policy. NanaWall encourages you to review this Privacy Policy regularly for any changes or modifications to the way we use your personally identifiable information. Your continued use of the Site and/or continued provision of Personally Identifiable Information to us will be subject to the terms of the then-current Privacy Policy. If you have any questions about this Privacy Policy or the practices of this Site, please contact the NanaWall Privacy Department directly at privacy@nanawall.com.