Bear Resistant Folding Doors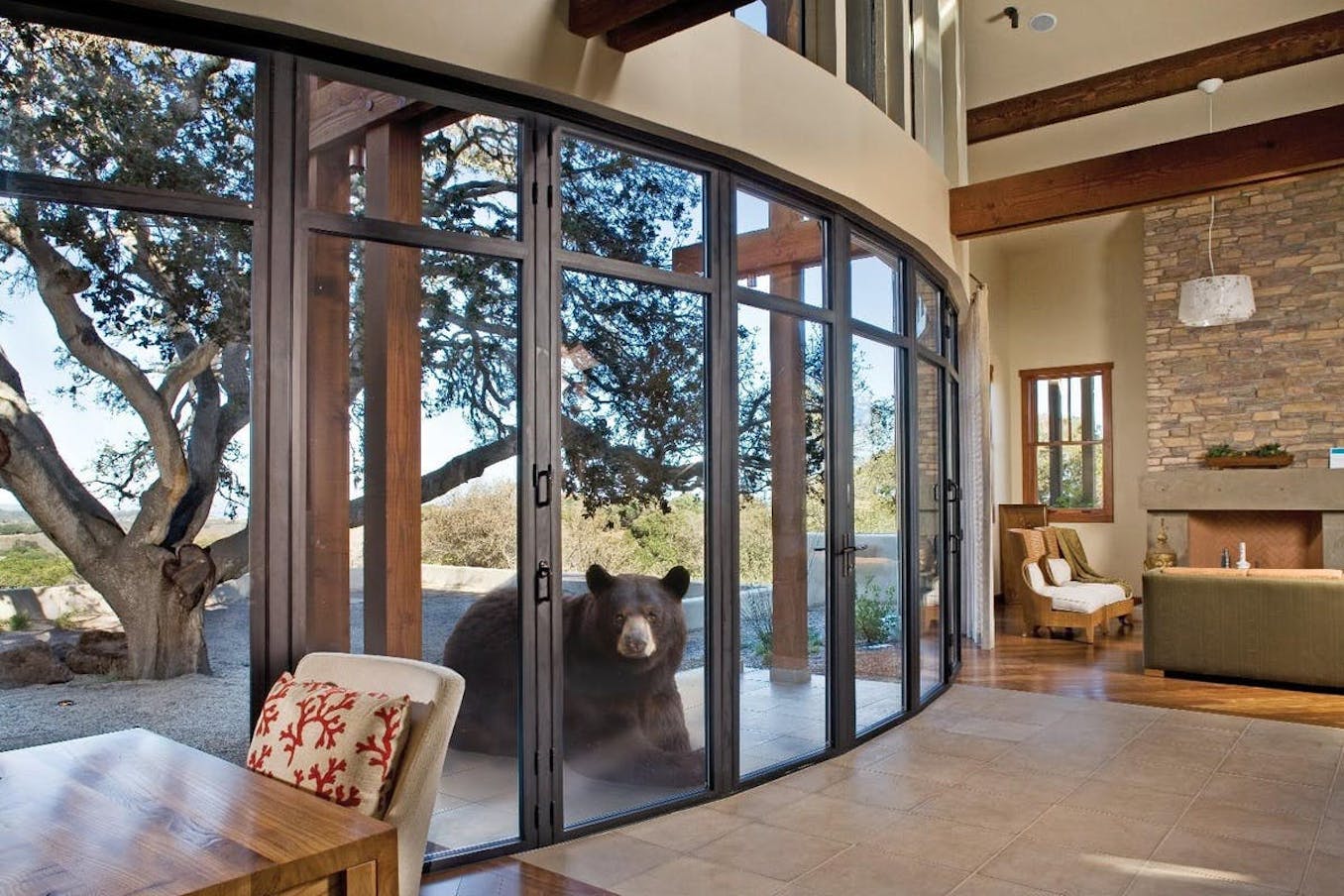 BEARricade™ Defends Wilderness Dwellings from the Wild
BEARricade™ — Bear Resistant Folding Doors . A Folding Glass Wall with the Strength and Security to Prevent Bear Break-Ins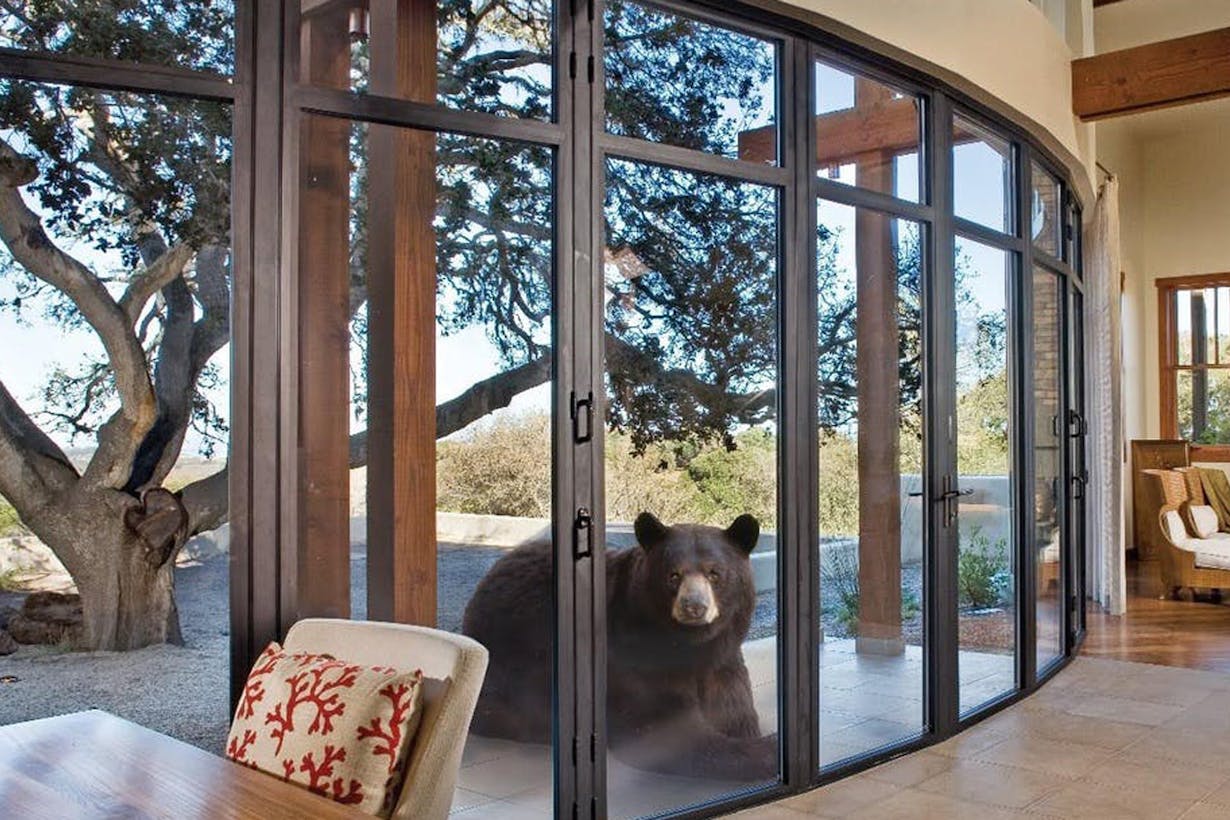 Bring The Outdoors In, But leave the Bears Outside
Areas surrounded by wilderness are prime locations for the indoor/outdoor lifestyle an opening glass wall provides—but they're also full of bears. Watch bears roam outside from behind the shield of an opening glass wall. Find peace of mind knowing you have bear break-in security with BEARricade.
The BEARricade Solution
BEARricade is a folding glass wall that can span up to 38 feet wide. It offers everything an opening glass wall does – daylight, fresh air, and large views – with bear safety built in.
Keeps bears out with:
Bear-resistant handles
Reinforced structural posts
Impact rated laminated glass
Secure multi-point tamper-resistant locks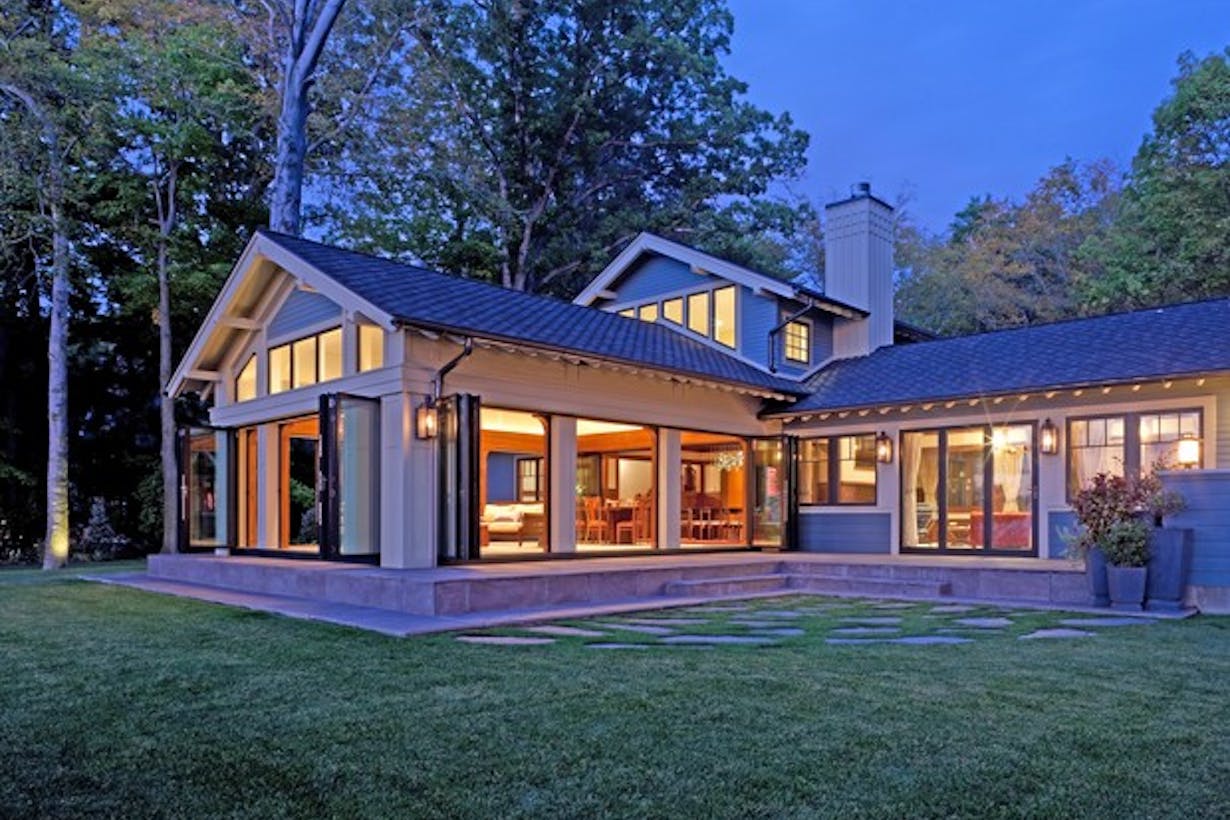 More BEARricade Benefits
The BEARricade is designed and built for security and strength. Additional benefits include:
Unequalled weather-resistance
Energy efficiency and thermal comfort
Sound control
Miami-Dade and Florida Approval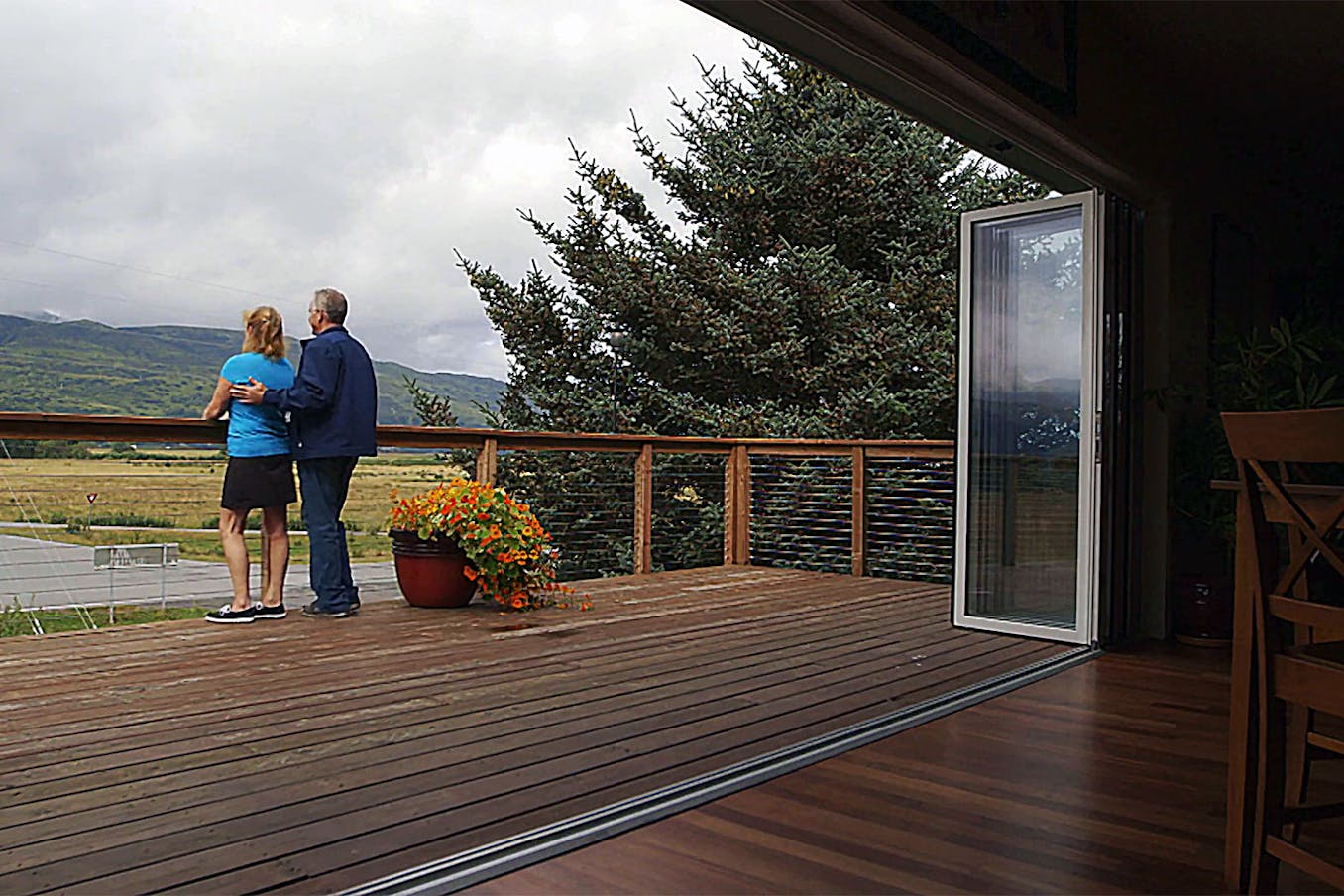 The Reality of Bear Break-Ins
Bear break-ins are more real than you'd think—they are crafty scavengers. Bears enter nearby homes using strength and smarts, lifting windows and opening French doors. But they can't figure out NanaWall BEARricade.