SL70
Aluminum framed folding glass wall designed to solve specific architectural challenges and for demanding commercial applications.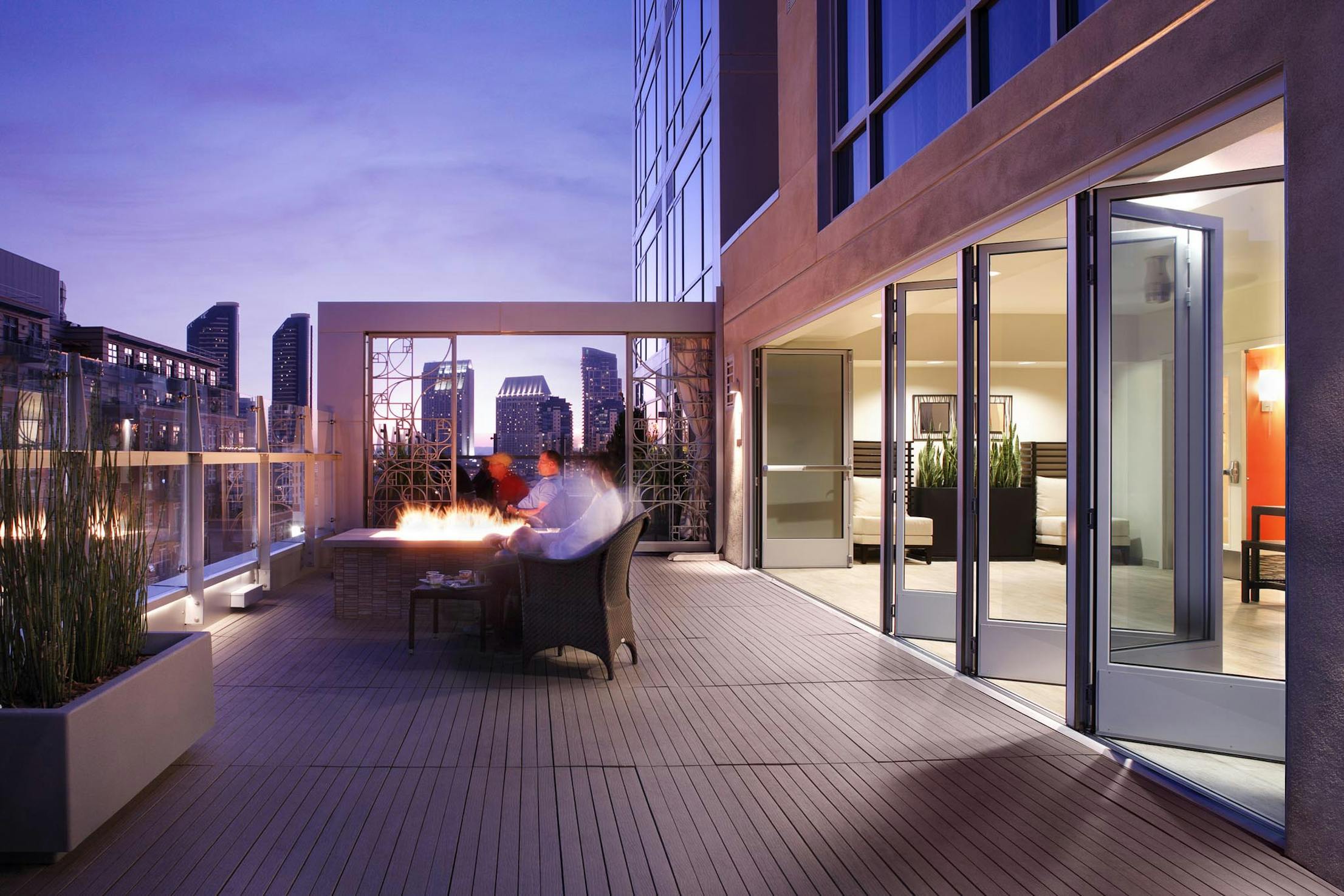 Floor supported, tall panel system designed for heavy-duty weather performance and high traffic applications
Features a vertical running post for structural reinforcement, ease of operation, and long-term commercial use
Can be configured with segmented curves and 90° - 135° open corners
Request a Quote
Build Your Own
Superior Performance Anywhere
The NanaWall SL70 meets or exceeds the most extreme performance requirements making it suitable for virtually any location in the world.
Comfort in Cold Climate Excels in Wind Driven Rain
The NanaWall SL70 is NFRC certified and can meet or exceed Energy Star standards in all climate zones. Additionally, it has achieved high ratings in both static and dynamic water testing.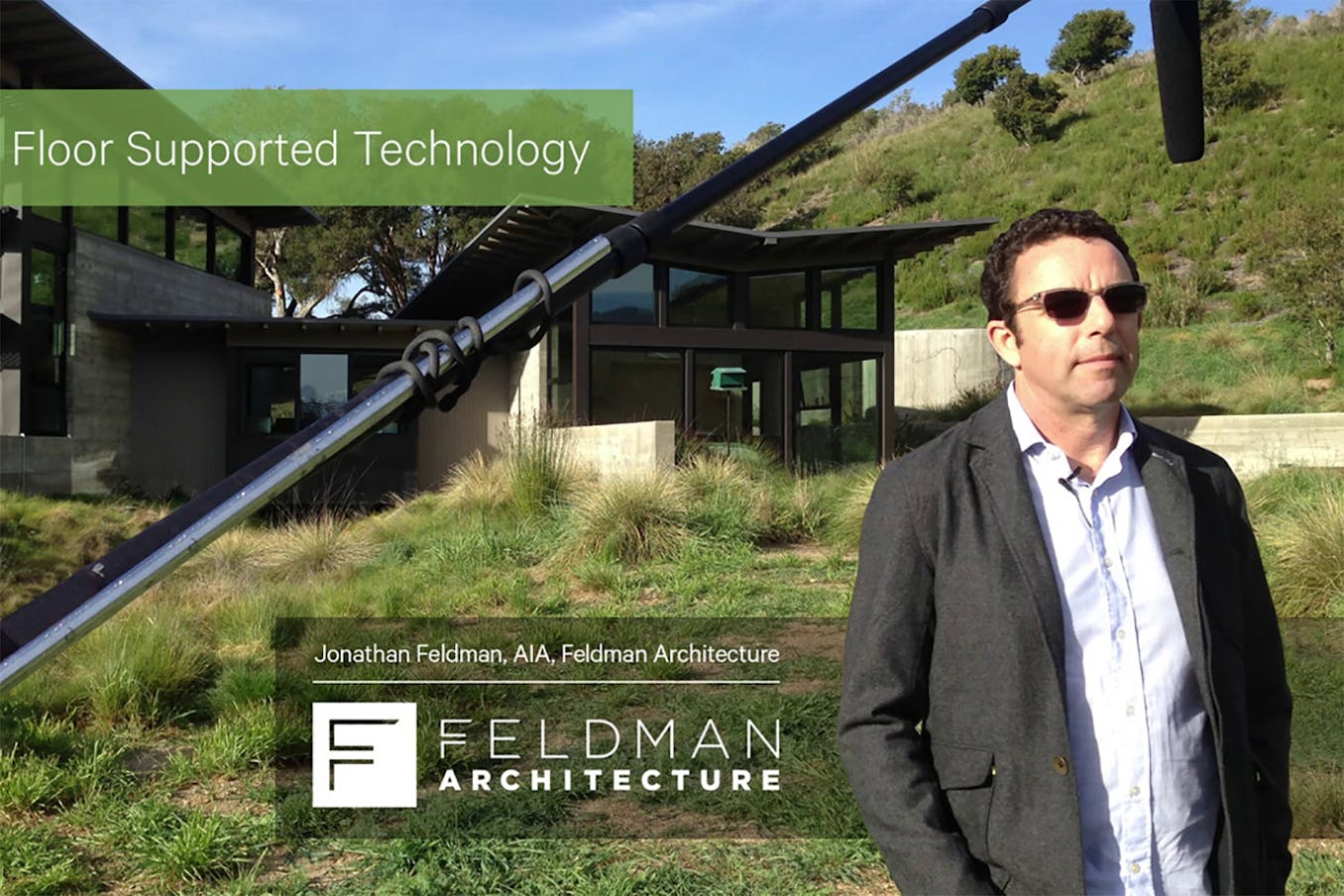 Architect Jonathan Feldman shares his insights from the award-winning Butterfly House project and how using the floor supported NanaWall SL70 contributed to the success of his overall design.
Capable of reaching heights of up to 12′ (3650 mm) tall, SL70 is an acoustic glass wall system suitable for interior applications such as schools, offices, medical facilities and hospitality spaces. Providing interiors with flexibility, transparency, and acoustical buffering, SL70 is sound-rated up to STC 42.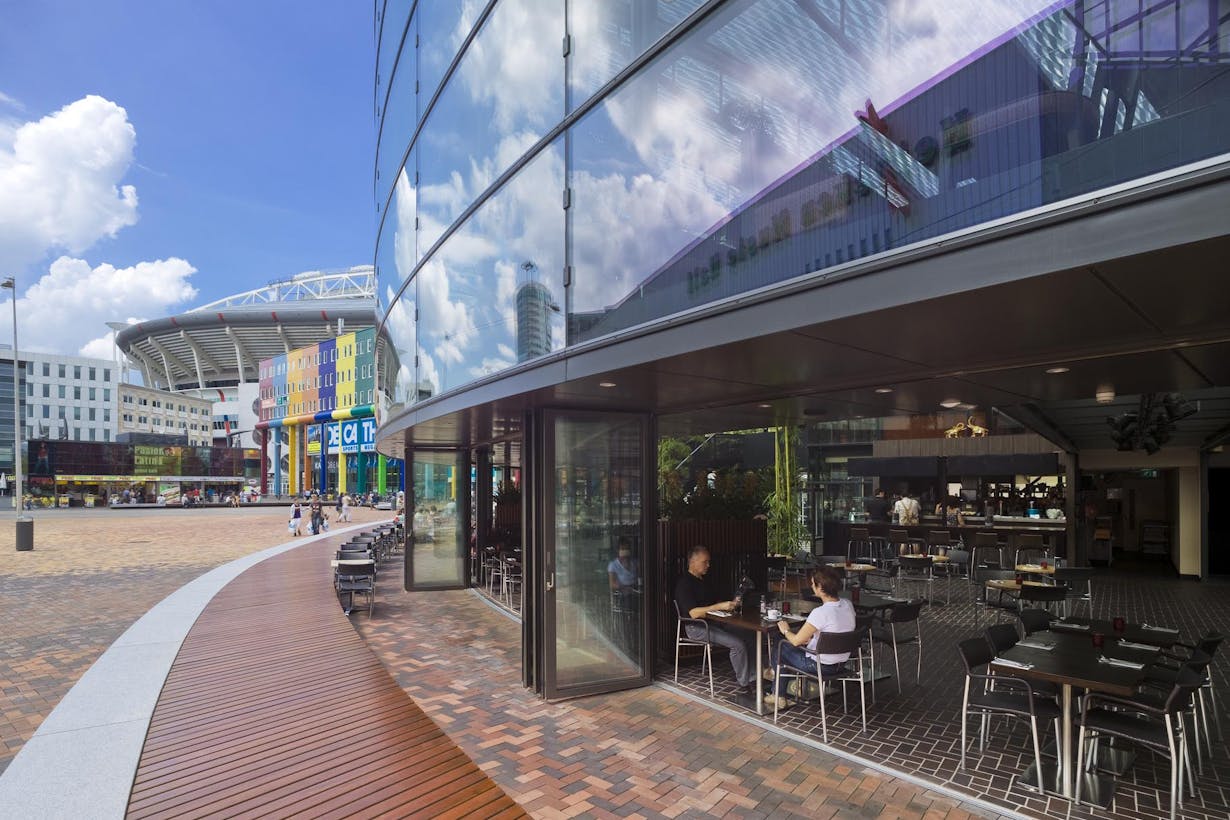 Segmented Curve Capabilities
A key feature is the ability to create a segmented curve utilizing the flat glass panels to achieve a curved aesthetic. Segmented curves of 6° - 12° can be created with or without an integrated swing door and 90° - 135° open corner configurations.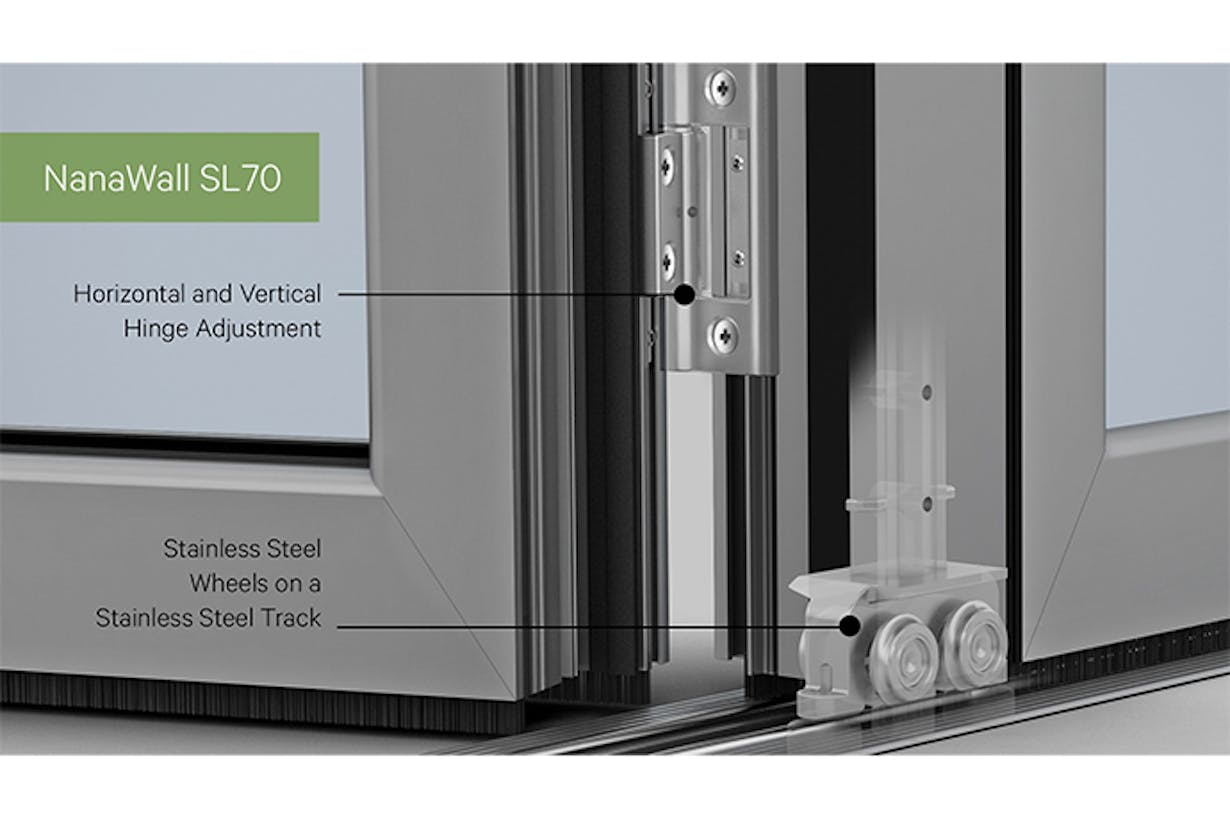 Running Post Provides Extra Strength
The NanaWall SL70 incorporates a post between each door panel—this design adds structural strength and allows for long-term commercial operation.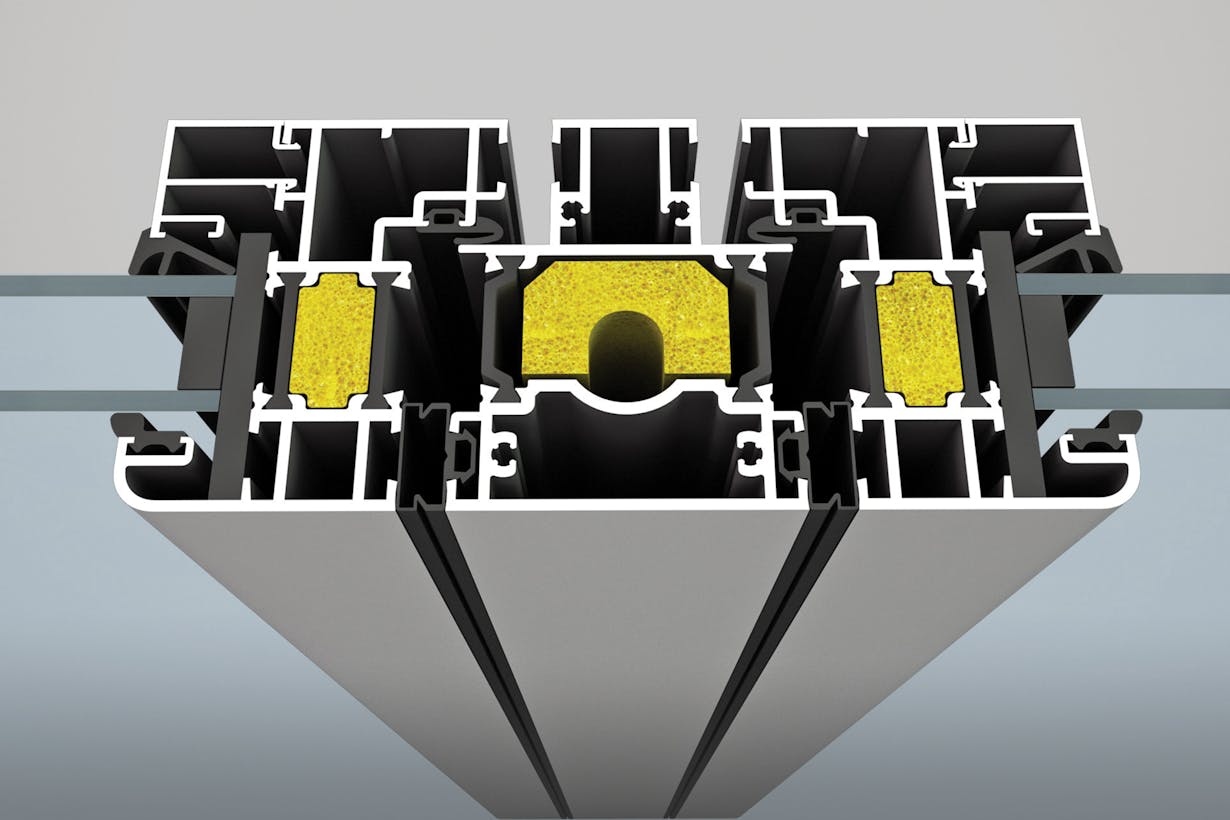 Insulated Aluminum Core
The NanaWall SL70 features an all aluminum design that incorporates a thermal barrier built-in. With an overall depth of 70mm, this provides exceptional protection from exterior elements and delivers a comfortable and quiet indoor experience when closed
Extreme Weather Resistant
Energy-efficient by design, our glass walls keep the elements at bay, ensuring that even as seasons or temperatures change, your interior comfort will always remain the same.
Certified Testing Standards
NanaWall products endure the latest AAMA testing standards for air, water, structural, and forced entry.
Highly Energy-Efficient
Designed to keep the elements at bay, holding warmth inside while acting as a transparent barrier to the weather outside.
Sustainable Design
NanaWall products contribute to multiple LEED rating systems and potentially several credit categories.
Acoustic Performance
NanaWall SL70 has been tested at an accredited and certified independent laboratory. We test our product to meet the highest standards of ASTM E90, ISO 10140-1, 2, 4, 5. STC calculations meets standards of ASTM E413, and ISO 717-1.
Acoustical Performance Results
What Our Customers Have to Say
Hotel Indigo
To create a unique and memorable guest experience, Hotel Indigo opens its roof deck to outstanding views at this San Diego CA location with a NanaWall SL70 system.
Gloria's Restaurant
NanaWall gives Gloria's Restaurant the opportunity to transform an elegant interior dining room into a unique, al fresco dining experience in a matter of seconds.
"NanaWall allowed us to create uninterrupted views to the Chesapeake Bay and open the west wall of the Loblolly House, effectively transforming the interior of the house into a porch." 
— Marilia Rodrigues, KieranTimberlake, Architect
50 standard colors that come at no additional cost, with an additional 200+ colors to choose from.
See Finish Options
SL70 has five sill options: High Performance (Raised), Low Profile Saddle, Low Profile Saddle with UniverSILL®, Flush and Surface Mounted.
See Sill Options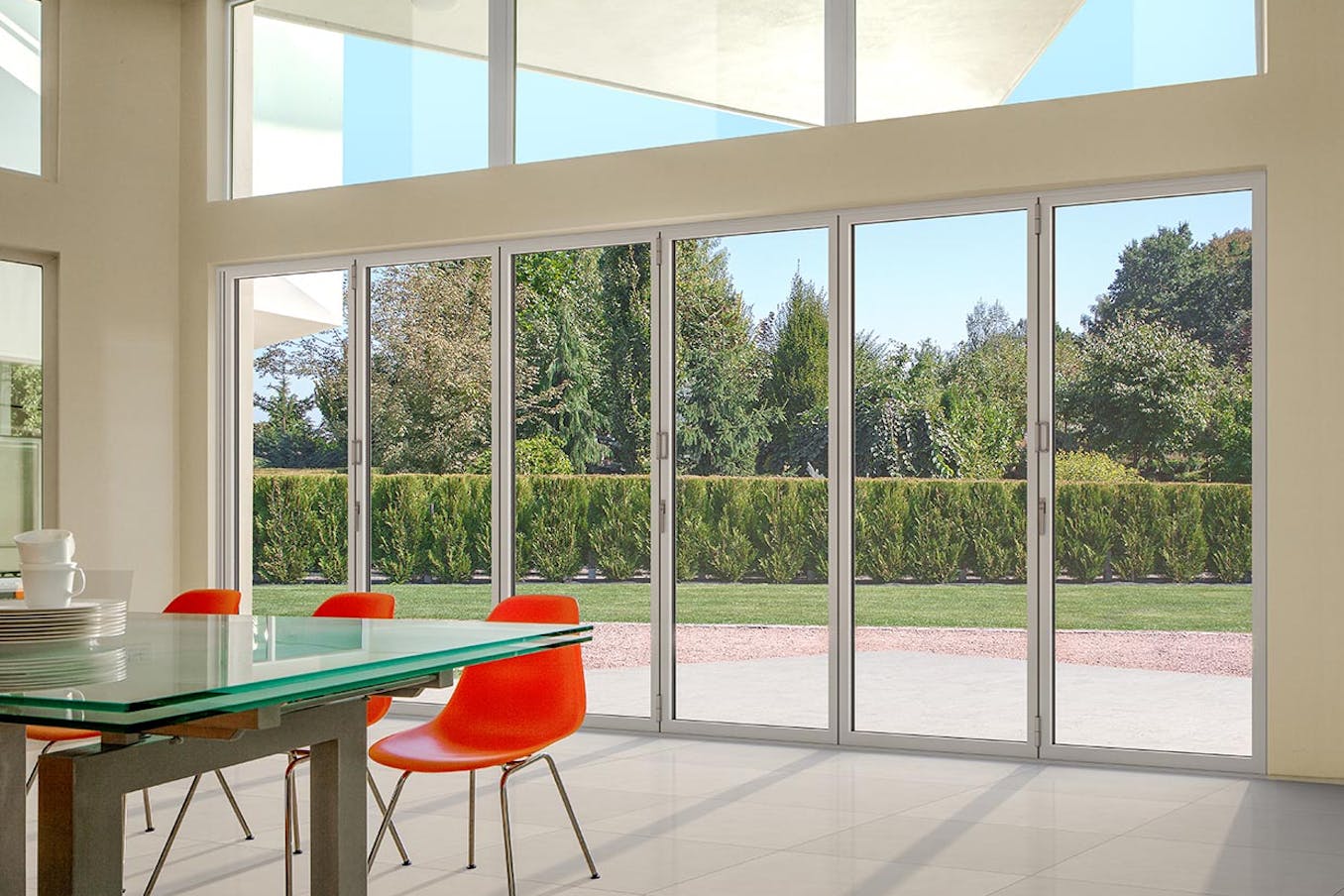 Units can be supplied either glazed with 15/16 (24 mm) clear insulating tempered or insulating Low-E tempered glass or other high performing safety glass such as Heat Mirror, Triple Glazed, acoustic, special tint, etc., or other glass on request.
See Glazing Options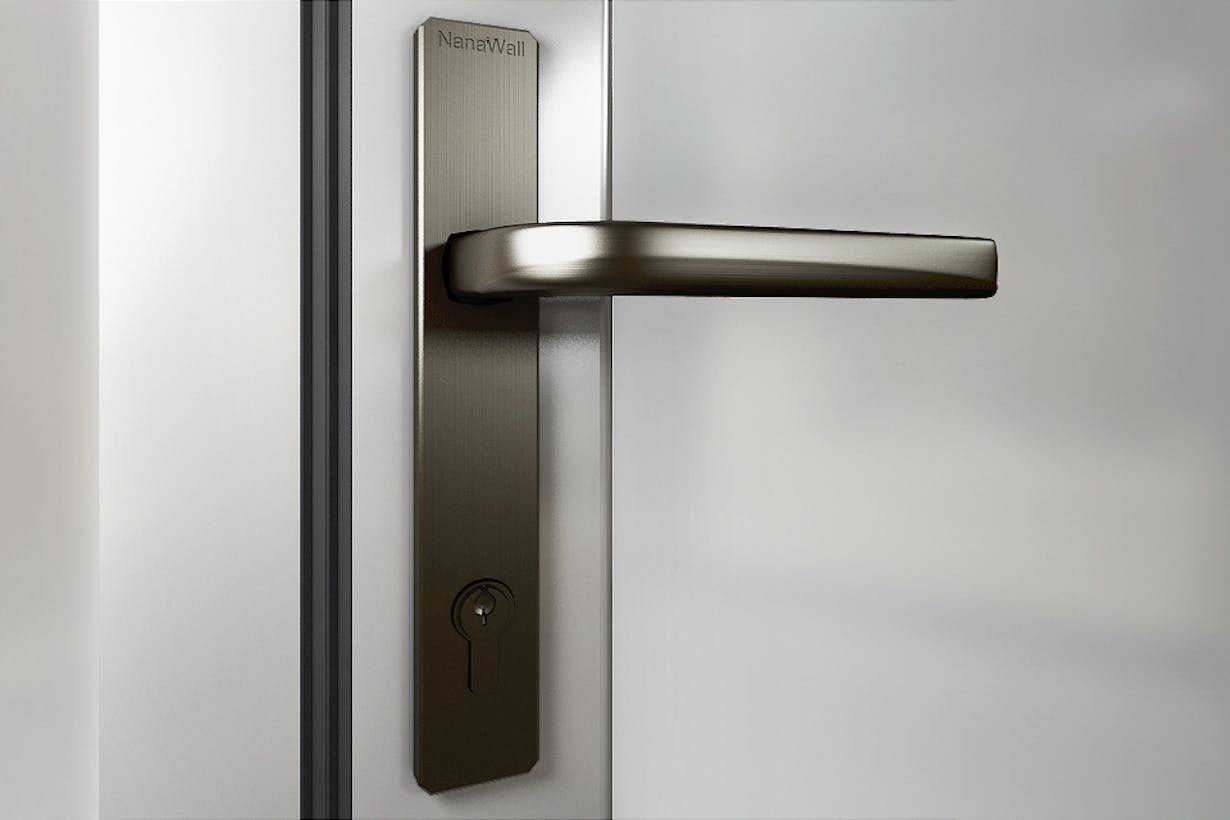 Stylish Handles in Multiple Finishes
Our handles are both functional and stylish and can be customized to accentuate your space and reflect your style.
See Handle Options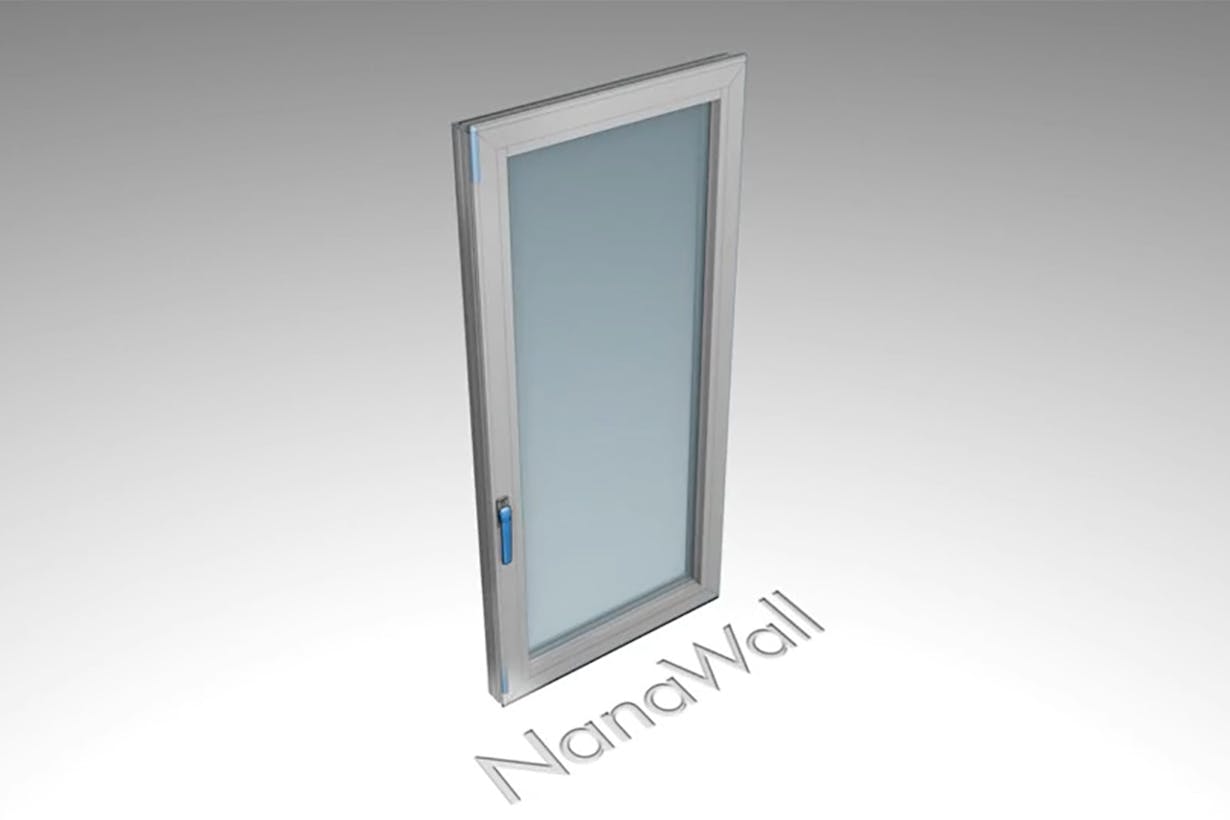 https://www.nanawall.com/glass-walls/folding/sl70#9d94jrkmhh
Locking for Maximum Security
Standard to the system is concealed locking between folding panels that operates with a 180° turn of a flat handle.
See Locking Options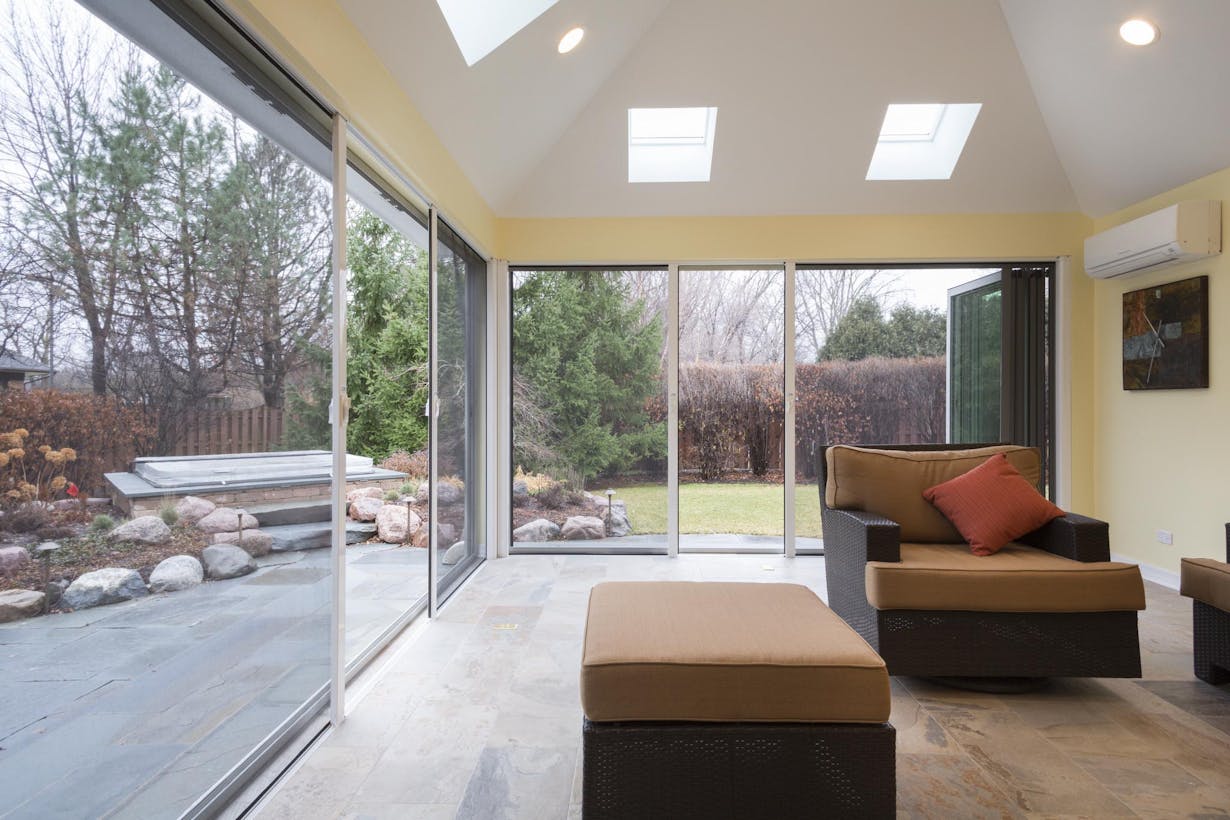 Retractable Screens by Others
A retractable screen add-on is perfect for blocking bugs while providing privacy and fresh air. Screens are not available through NanaWall Systems.
Retractable Screens by Others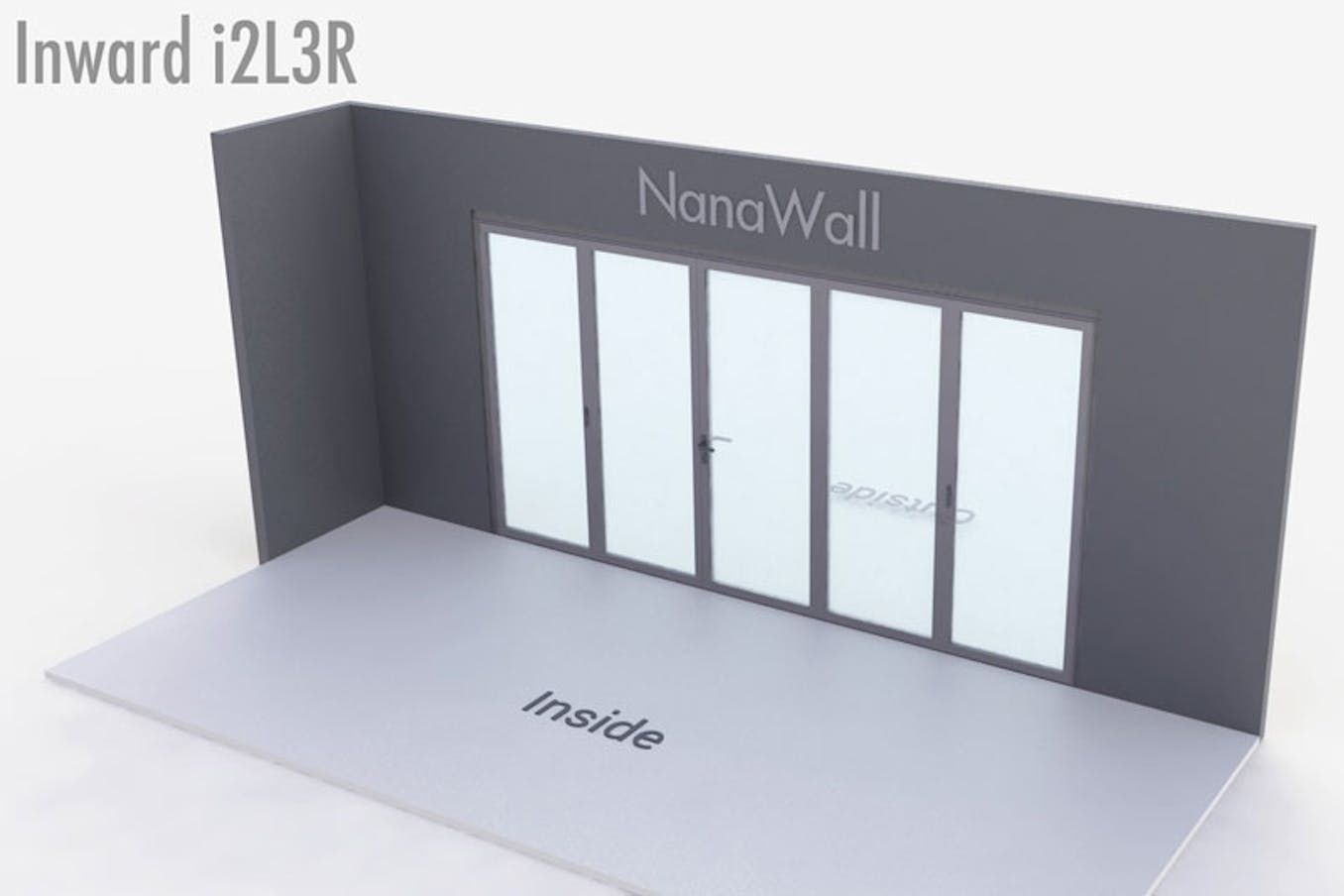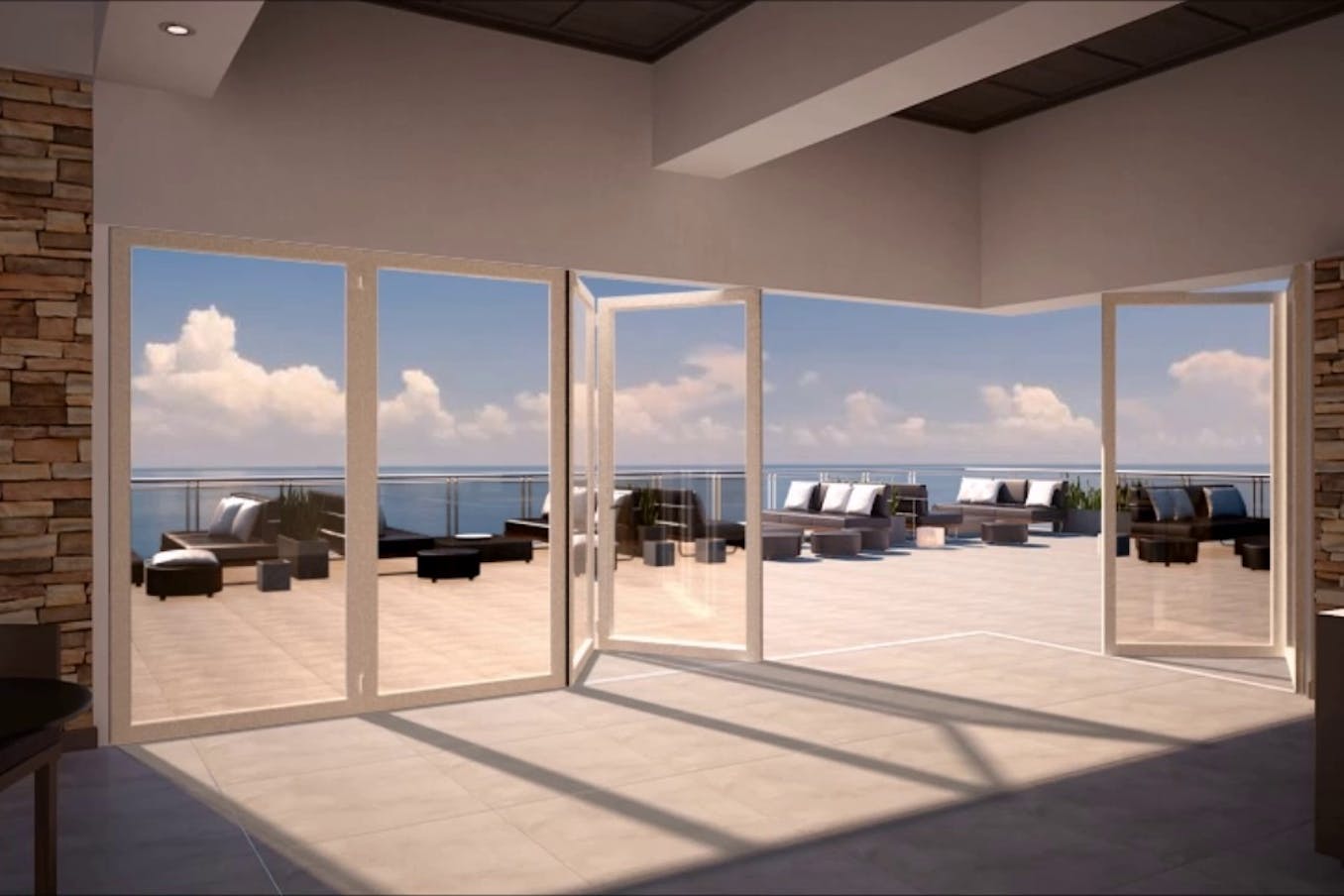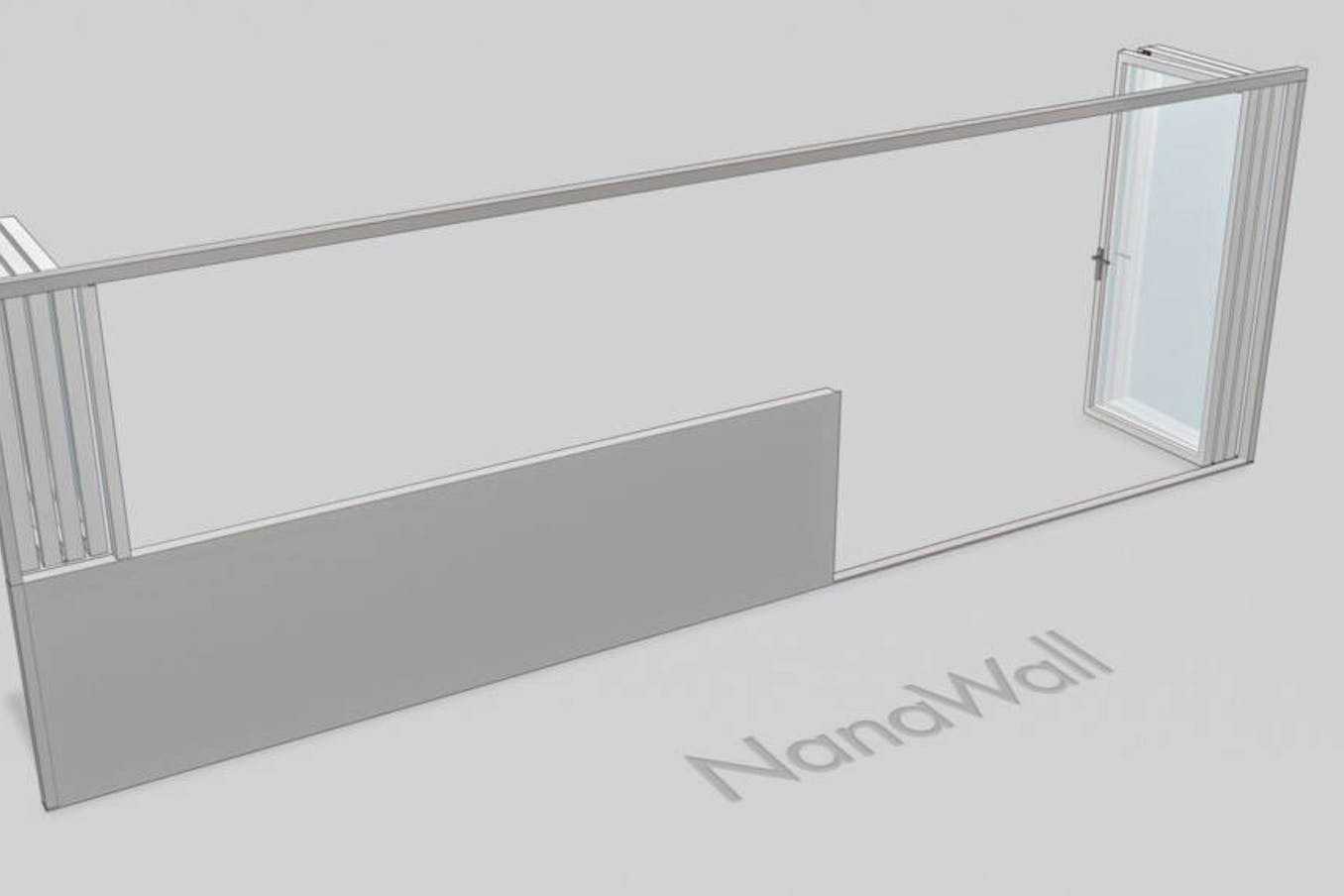 Combine a NanaWall Folding Glass Window with a NanaWall Folding Glass Wall seamlessly
More Configurations
We consider ourselves your partners from day one. Connect immediately with a NanaWall expert to answer your questions and explore how we can support your project.
(866) 210-4285
Monday - Friday: 7 AM - 5 PM PST
Connect With Us