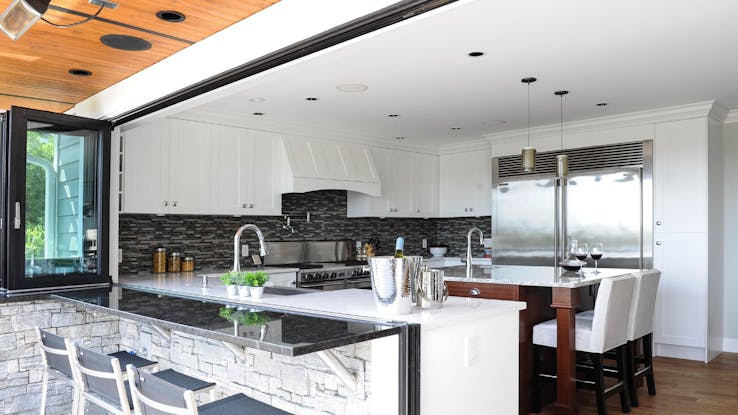 Our interior and exterior folding glass walls offer wide, unobstructed openings capable of inswing or outswing configuration.
Energy-efficient with extreme weather resistance
Open and close with easy one-handed operation
Available in aluminum, wood, aluminum clad, or frameless
Extreme Weather Protection
Energy-efficient by design, our glass walls keep the elements at bay, ensuring that even as seasons or temperatures change, your interior comfort will always remain the same.
Ease of Operation
The epitome of strength and durability with the ease of single-handed operation.
Highly Energy-Efficient
Designed to keep the elements at bay, keeping the cold on the outside while maintaining warmth inside.
Acoustical Performance
Our sound controlled folding glass walls offer the ultimate level of privacy for your interior space.
Exceptional All-Climate Performance
When closed, our glass walls offer exceptional performance against the most extreme weather conditions.
Weather Performance
Designed To Expand Your Sense of Space
Transform your space with the clean-lined aesthetics of our folding glass walls — available in aluminum, wood, aluminum clad, or frameless.
Design Overview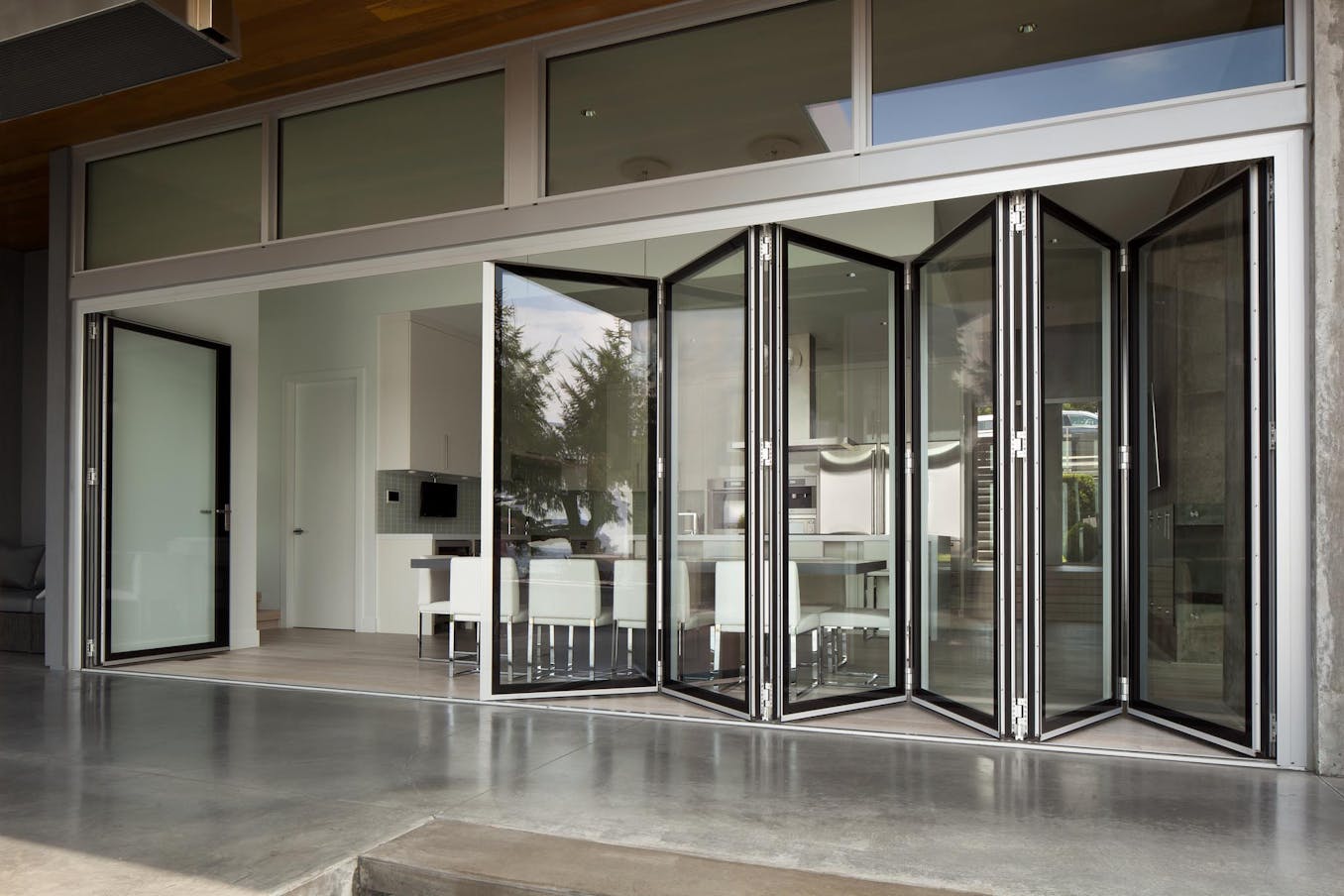 Our intelligent rollers and guiding technology allow anyone to open the glass walls single-handed with ease.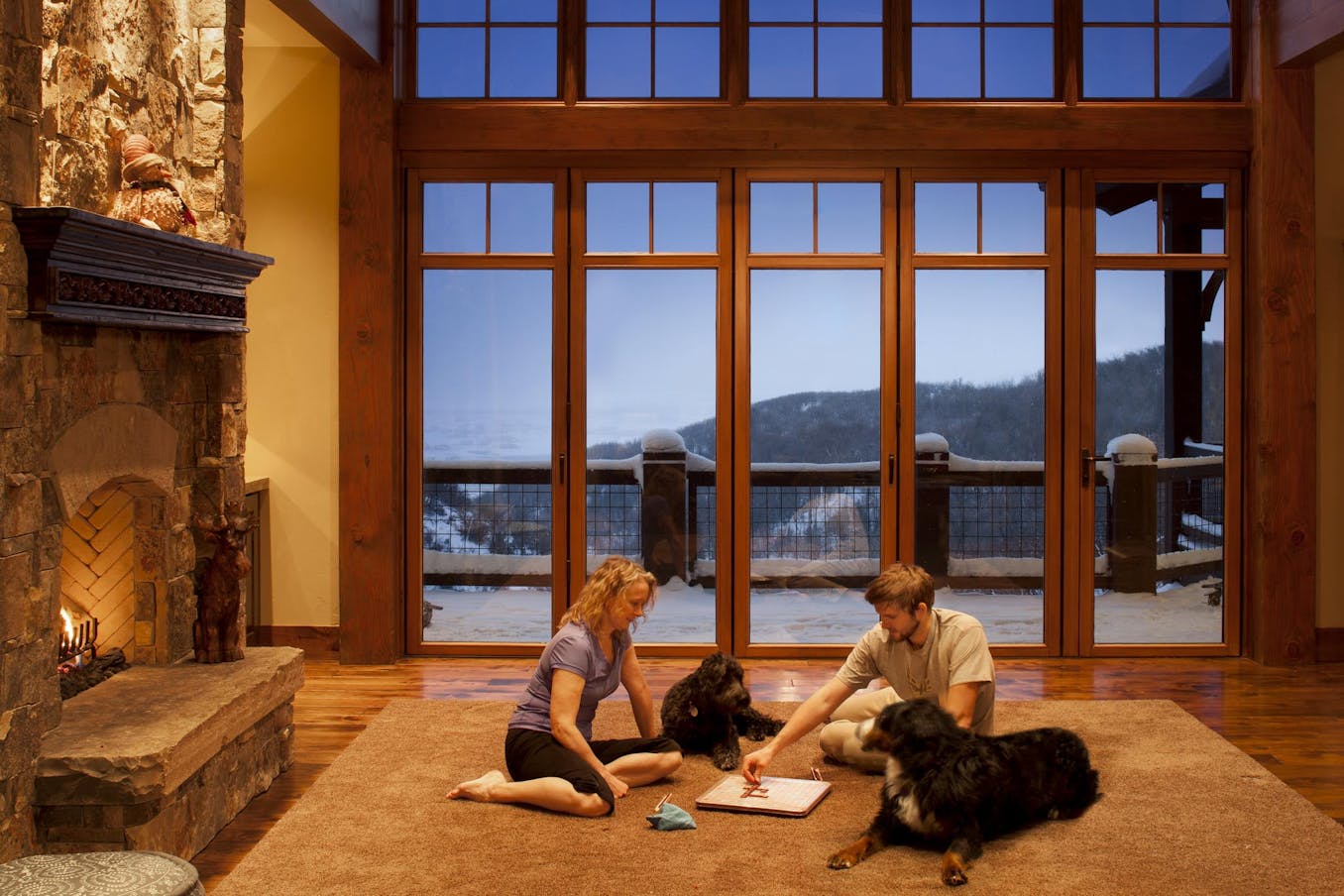 Specialized seals and sill designs combat wind, rain, and challenging weather conditions.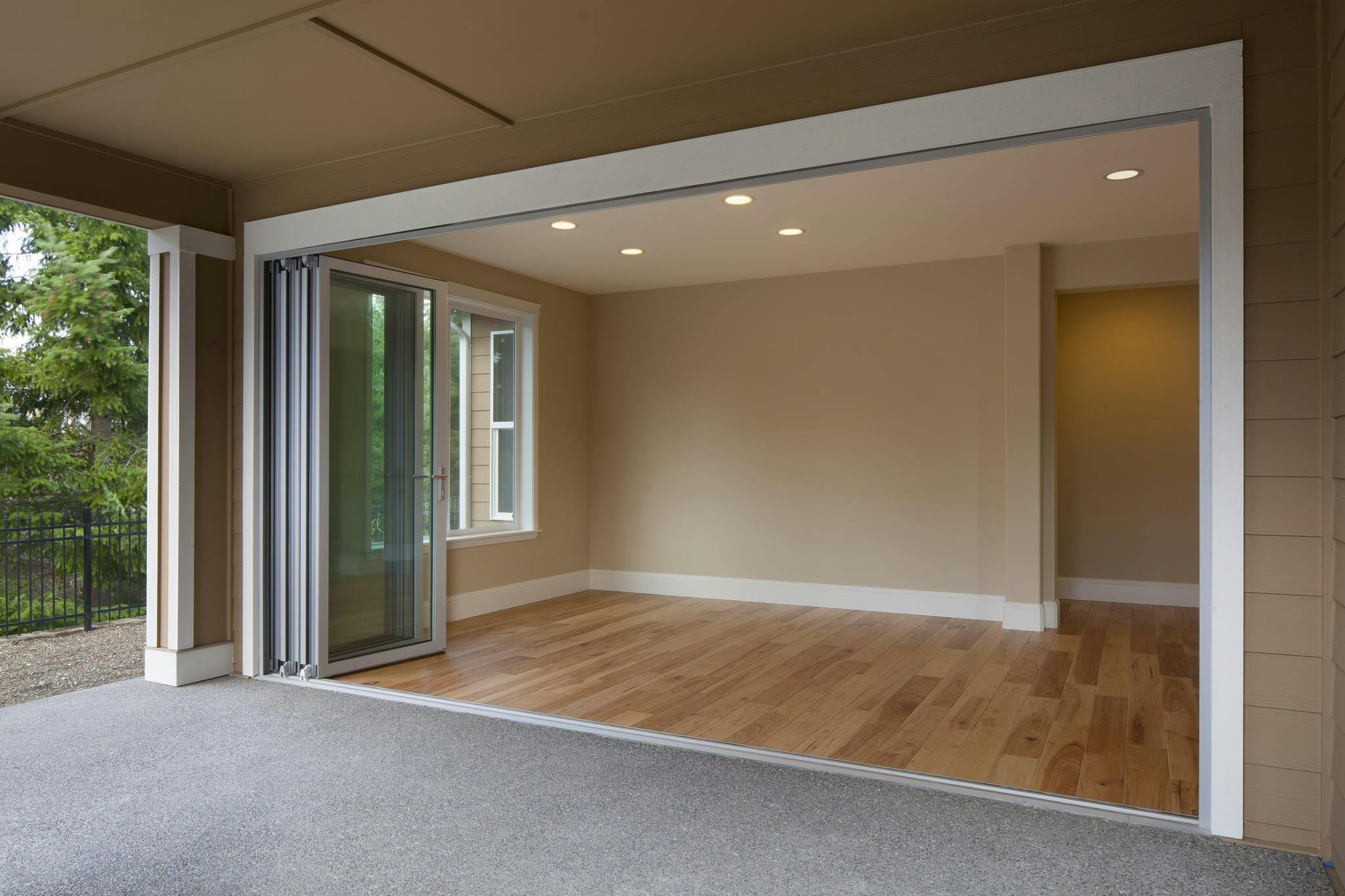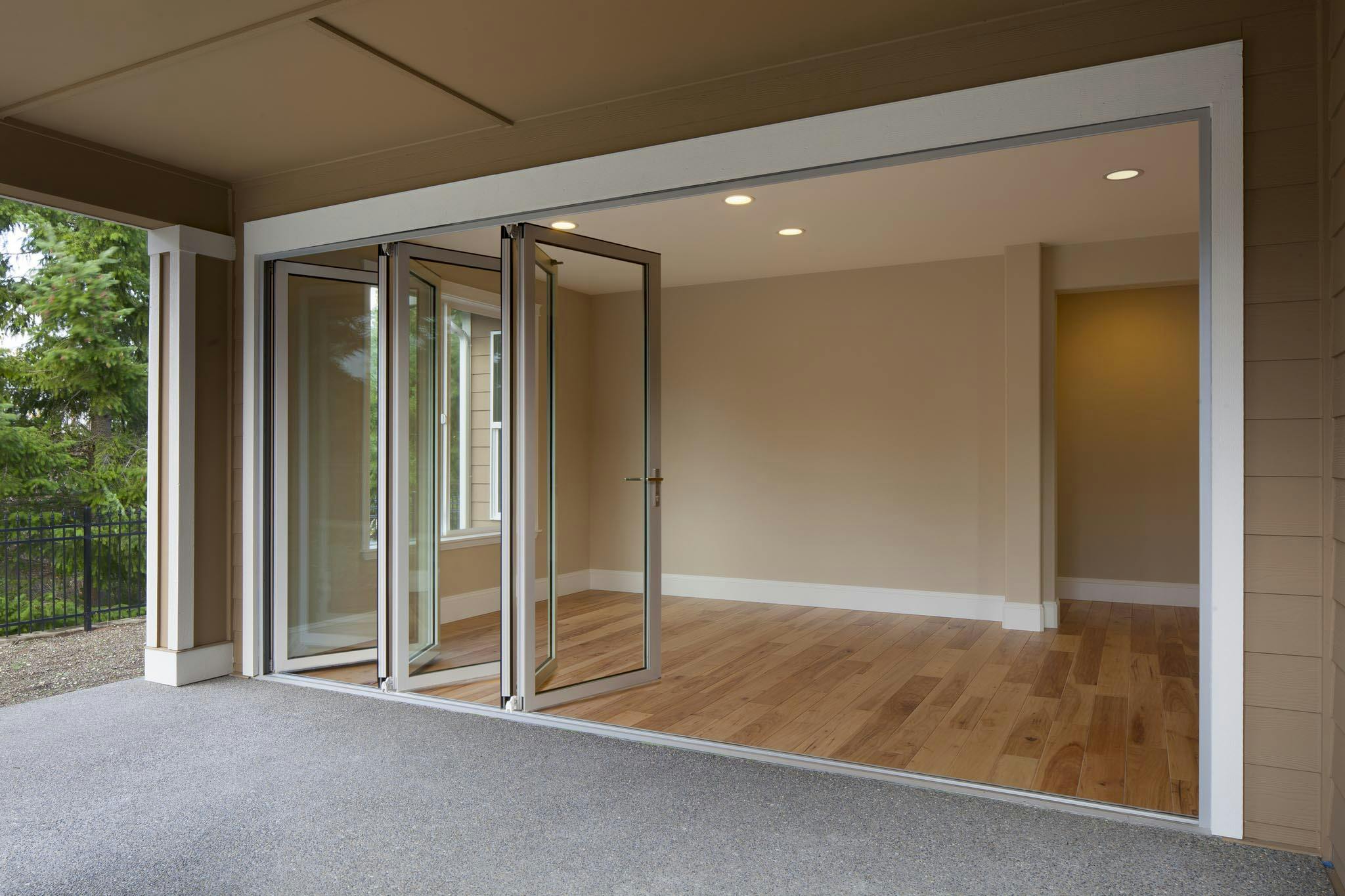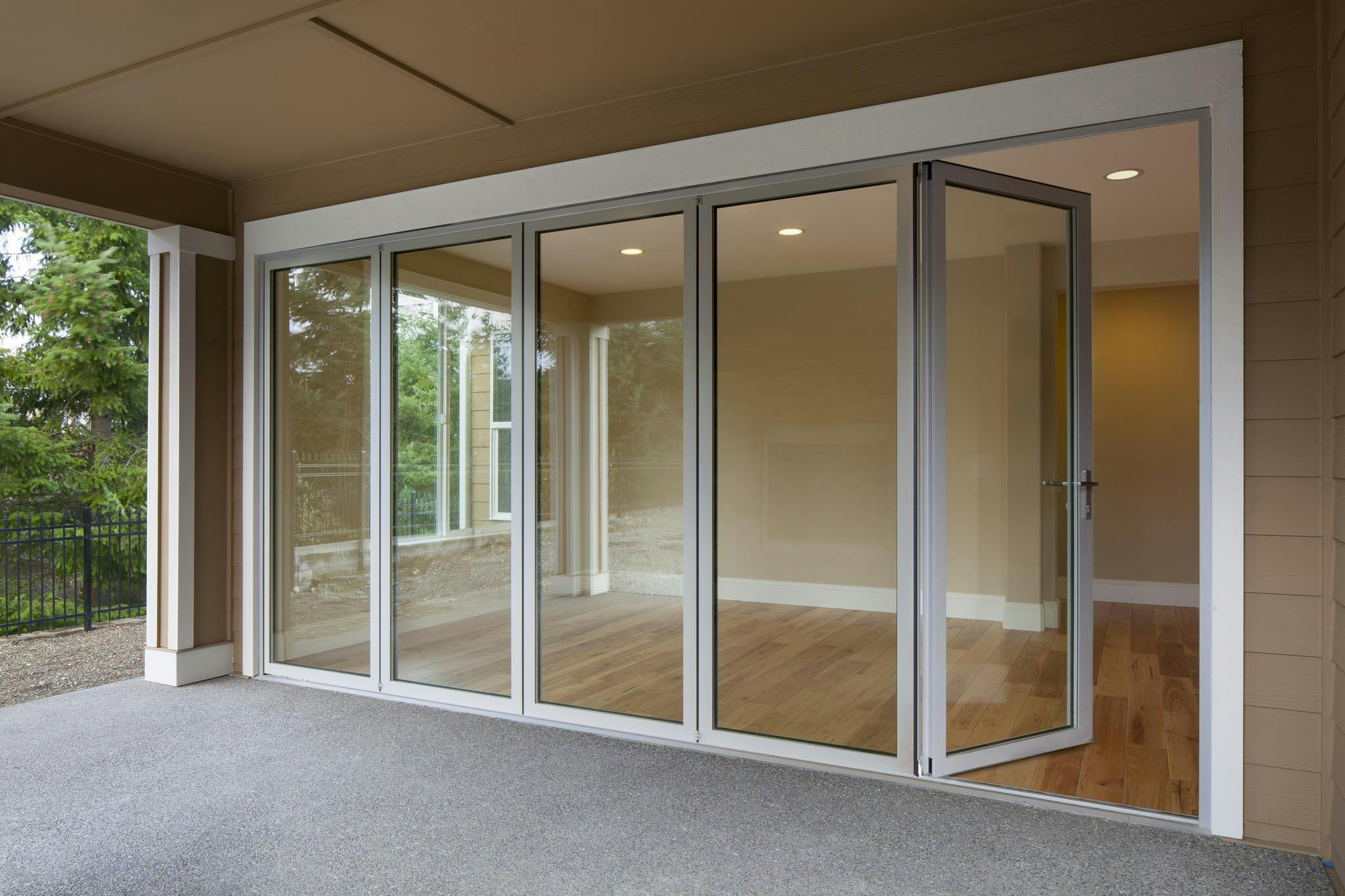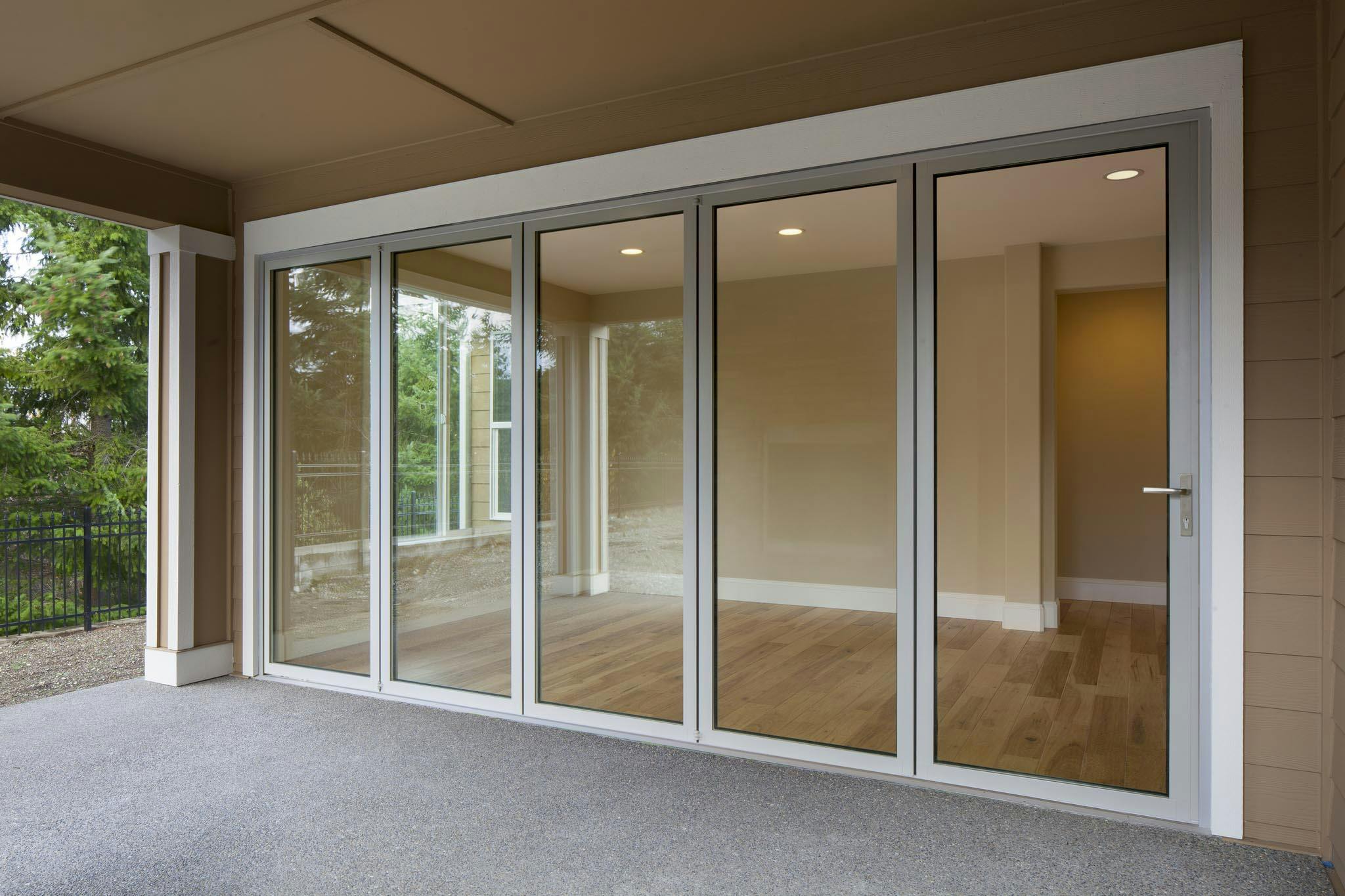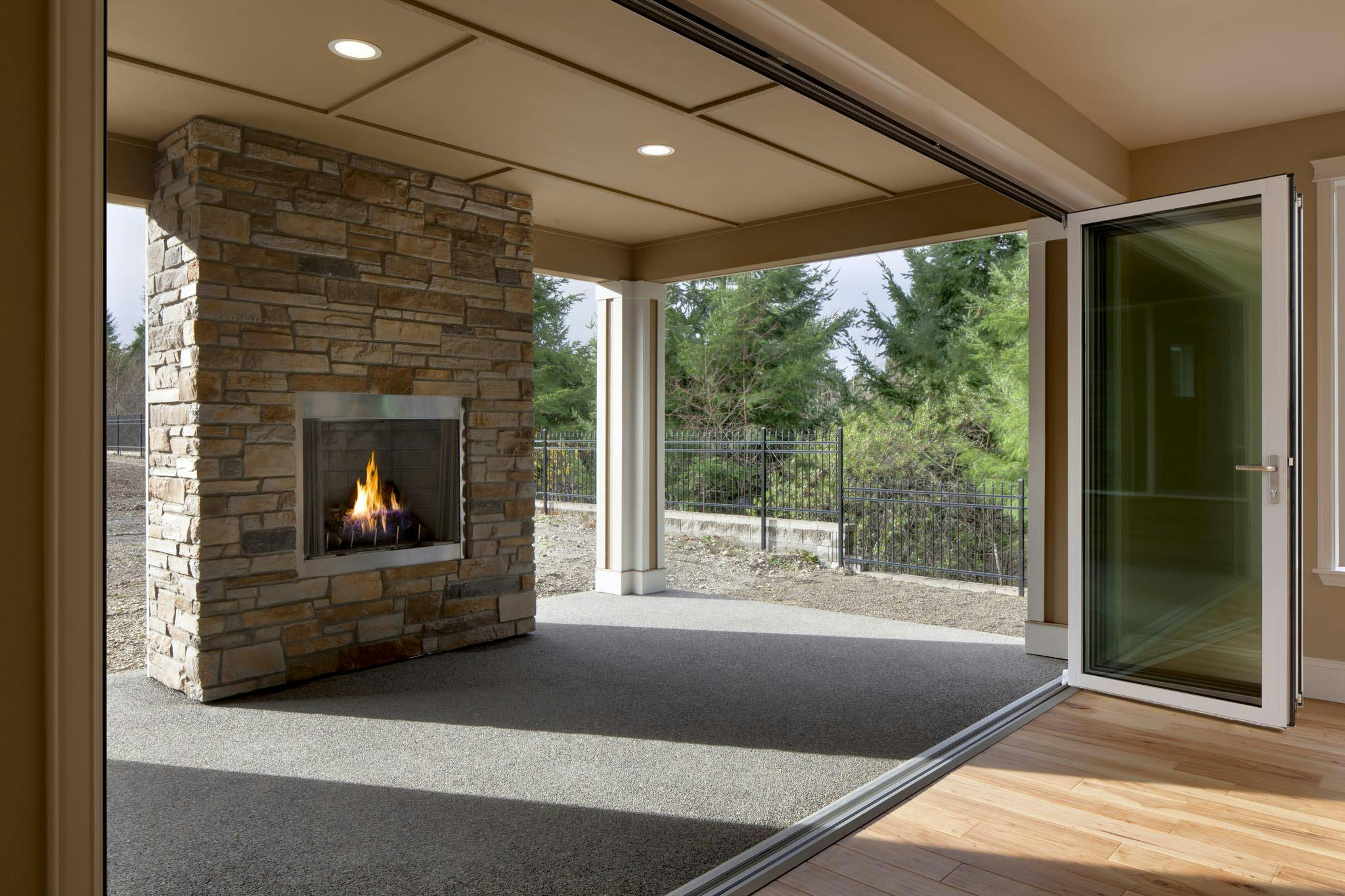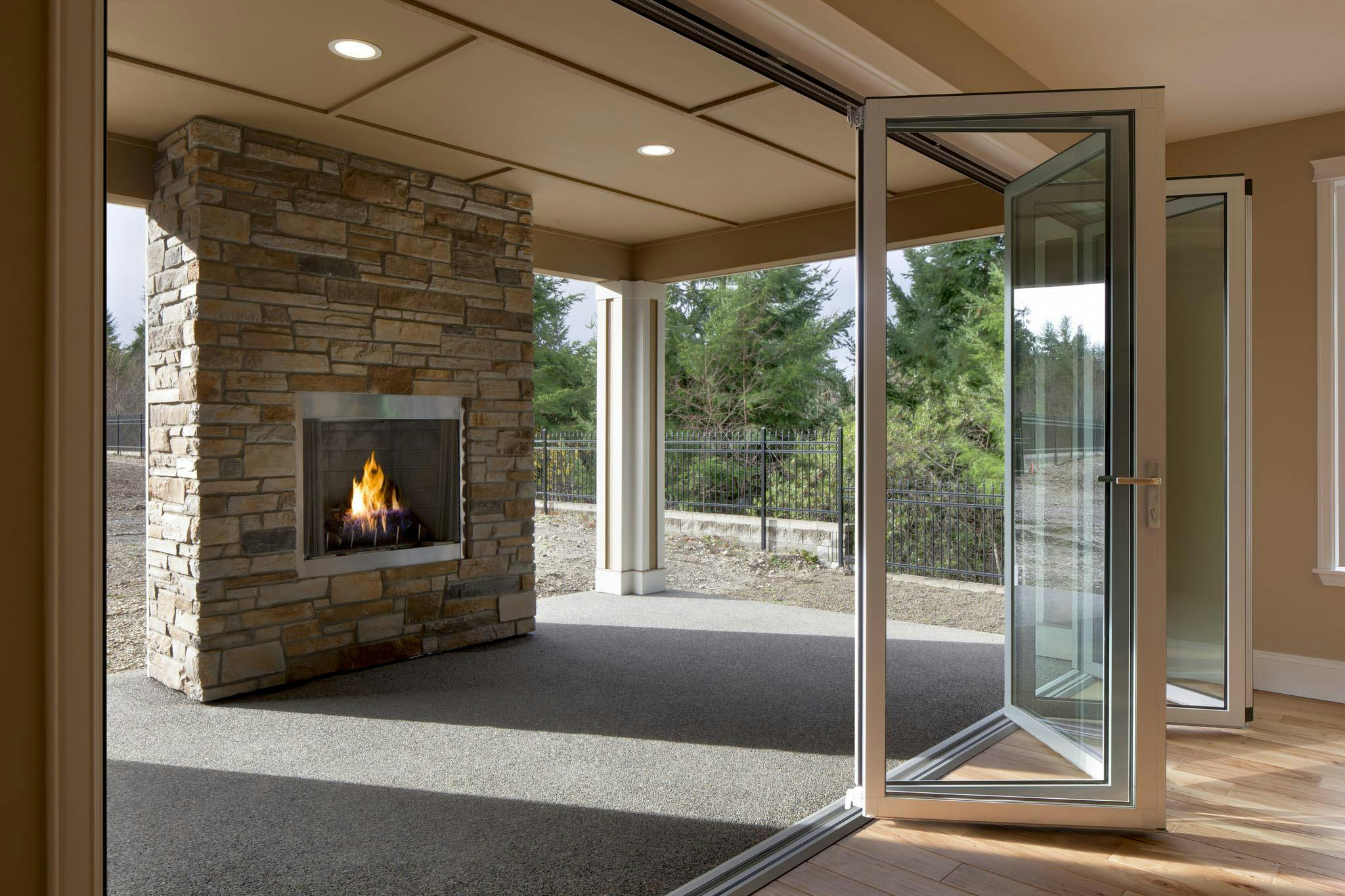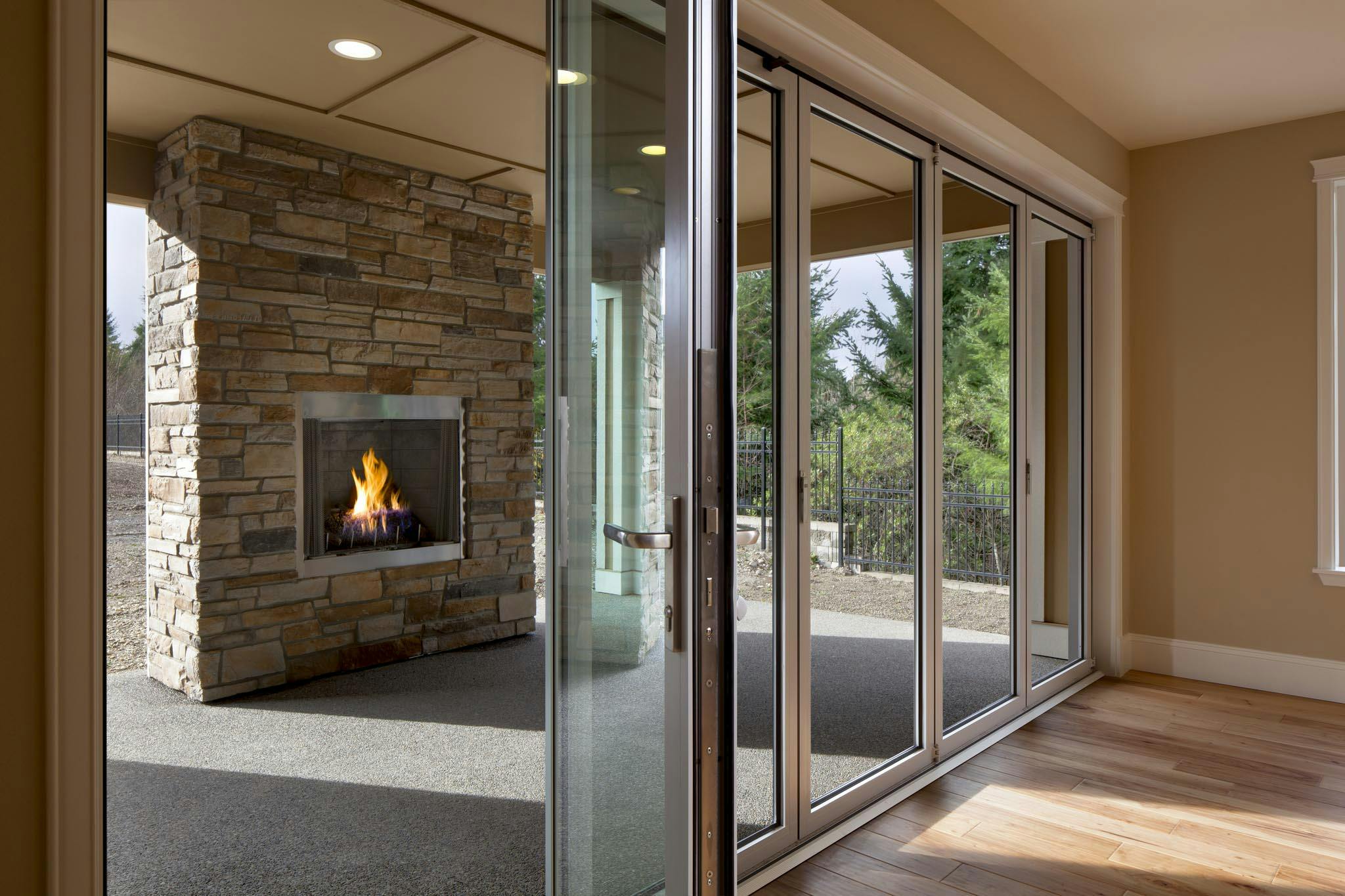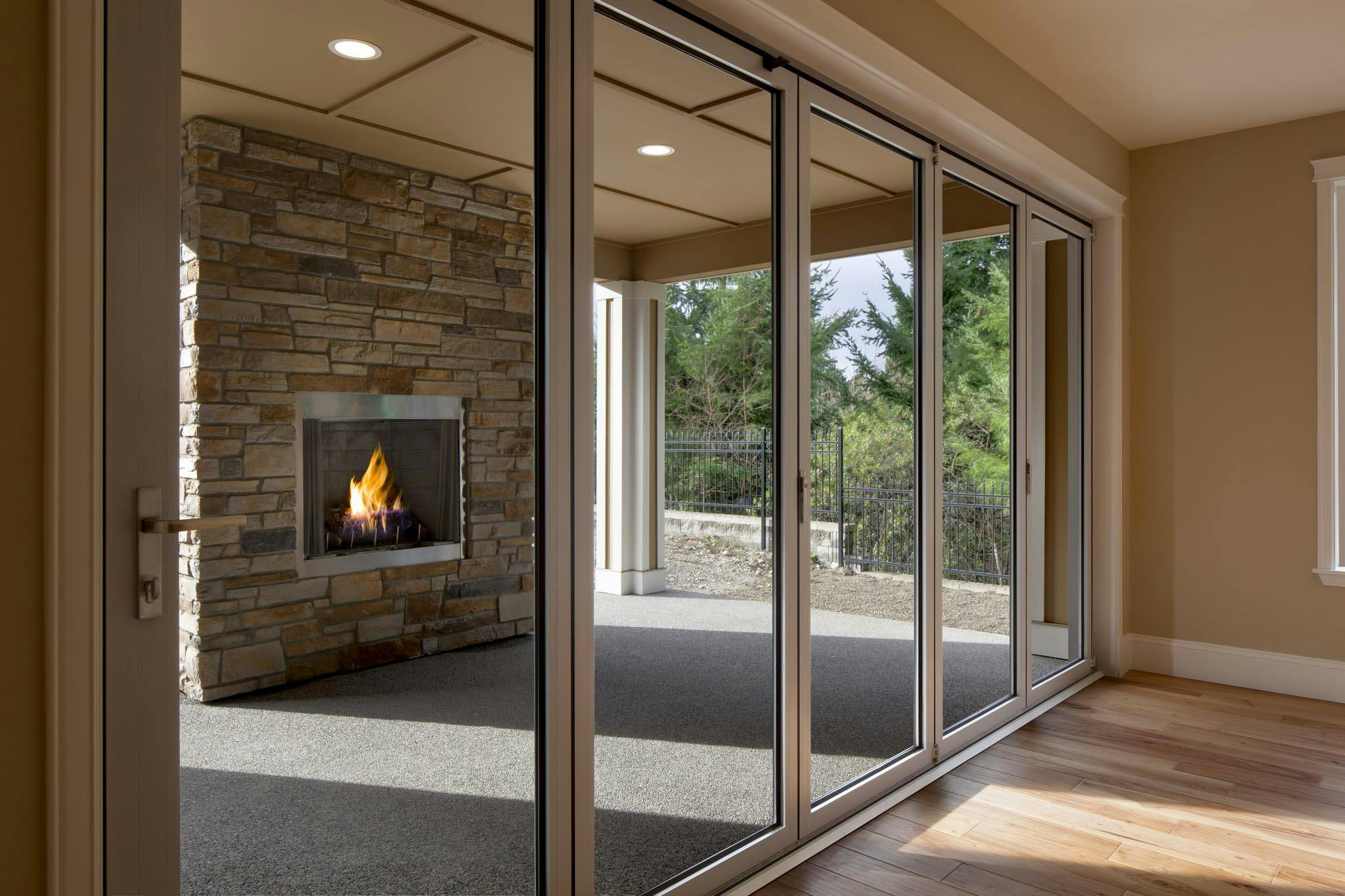 What Our Customers Have to Say
Burnaby Residence
Embracing the stellar Vancouver views was one main design goal at this contemporary home. This was achieved by installing this edge-to-edge glass operable wall system.
CompTIA Office
With "order and light" as the watchwords of the renovation project of the interior of CompTIA, KUBE set about finding ways to create a feeling of openness, while also providing privacy through sound attenuation.
"We selected NanaWall for two reasons: openness and flexibility. The owners desired privacy for conferences, and openness for gatherings—we achieved both with the use of a folding glass wall from NanaWall."
— Janet Bloomberg, KUBE Architecture, Architect
Diverse Sizing Options
Everything we design is built to specification so our customers can work with their architects and contractors to transform their commercial or living spaces.
Limitless Colors
All of our aluminum and wood framed glass walls come standard with your choice of 50 standard color options at no additional cost. Select from our 200+ powder coats for further customization to create a more personalized look.
Color Options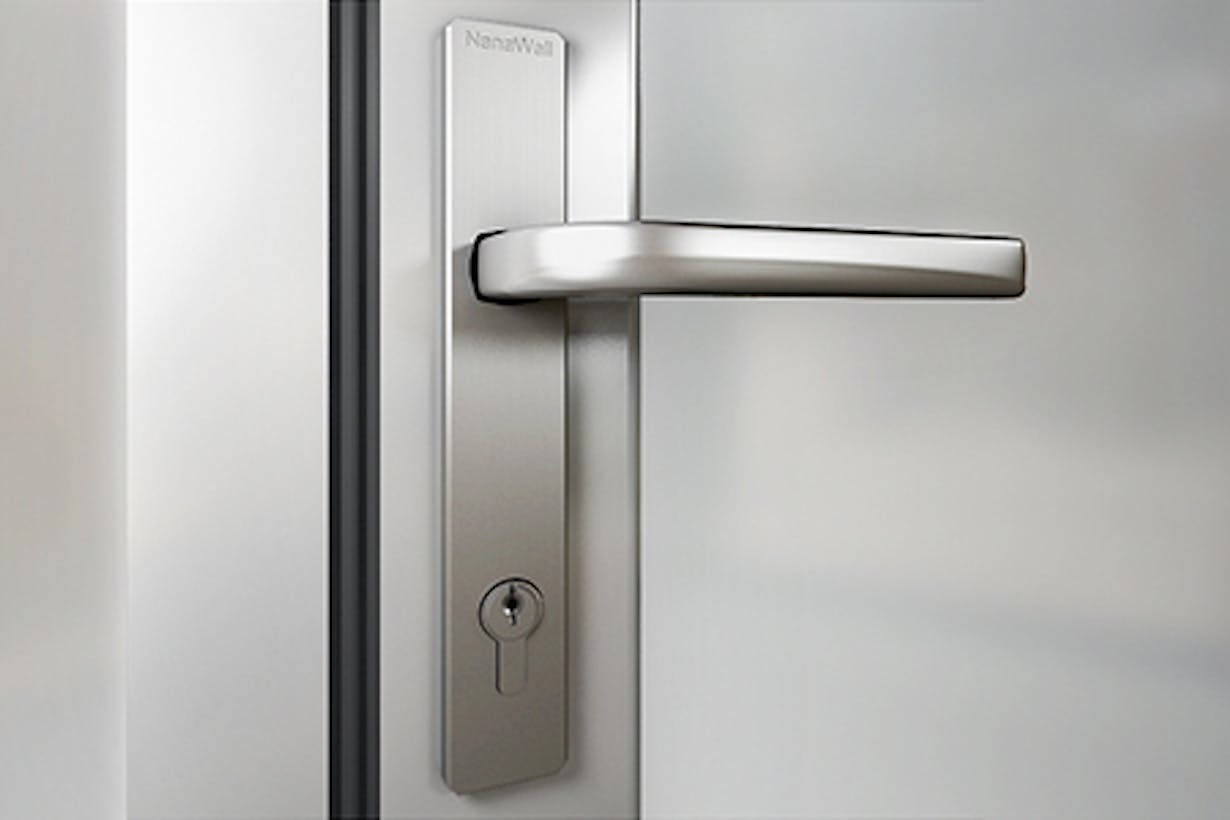 Heavy-Duty Hardware
From door handles to locking mechanisms, our hardware is made with the highest quality materials and fabrication processes, designed to work with all our glass wall systems.
Retractable Insect Screening
The retractable screen accessories are the perfect complement to an open wall environment, helping keep the fresh air in and the insects out.
Retractable Screens
Speak with a Folding Glass Wall Consultant to Discuss Your Project Goals and Design Needs
Design Consultation
Connect With Us