3 Reasons to Consider an Open Floor Plan
By , February 27, 2014
1. Entertainment: An open and spacious floor plan creates an ideal location for hosting all kinds of events for family and friends. From movie nights, game nights to birthday parties, the natural flow of your home will make guests feel comfortable.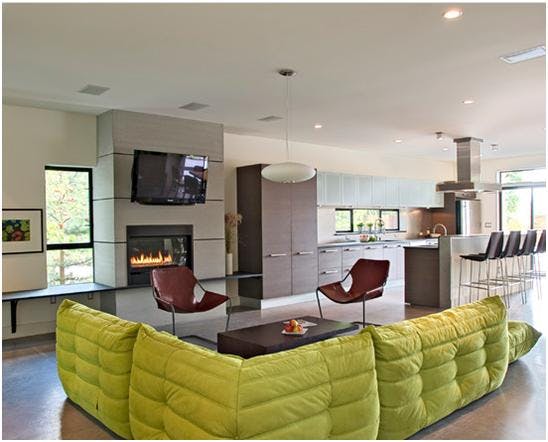 Guests can easily sit and mingle on the couch and around the kitchen while still being a part of the same conversation.
2. Flexibility: For homeowners who love change, they can now redesign their home whenever they wish. With limited structural constraints, furniture can be moved or angled in ways to create multiple focal points.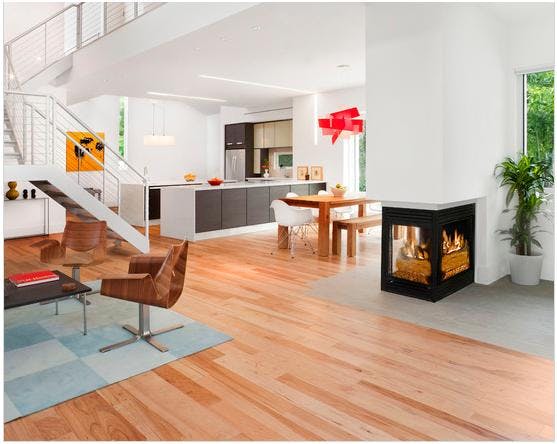 3. Larger Feel: An open floor plan with minimal furniture creates the illusion of a larger space. To take it one step further, consider putting in floor-to-ceiling folding glass walls that open up to the outdoors. They're the perfect way to elongate any house.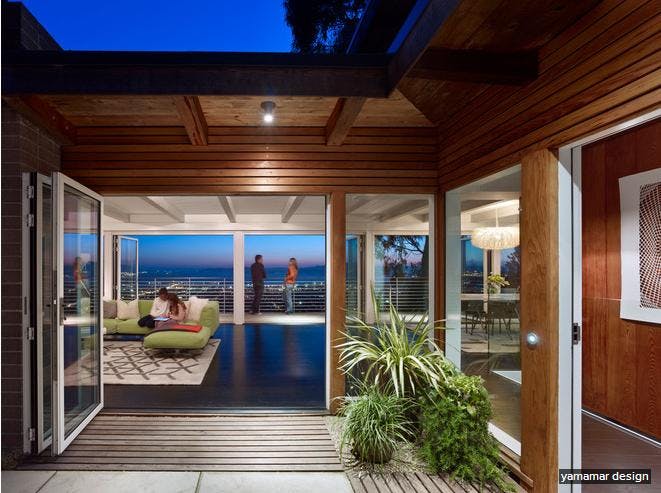 The Berkeley Hills Residence uses two, parallel NanaWall folding glass walls, which not only expands the home but also bring in natural lighting. Would you consider an open floor plan? Share your thoughts in the comments section below. To view more images of each of these projects, visit our Houzz ideabook:
http://www.houzz.com/ideabooks/24235582/list/3-Reasons-to-Consider-an-Open-Floor-Plan