3 Unique Ways to Transition Your Kitchen
By , October 9, 2013
Having a BBQ grill outside on the deck just doesn't satisfy outdoor entertaining anymore. With increasing interests in outdoor living, the popular trend of gathering family and friends outside has lead to the creation of fully equipped kitchens in the backyard. The NanaWall Kitchen Transition has made it possible for families to achieve the benefits of two kitchens and indoor/outdoor living without the inconveniences and costs of purchasing multiple kitchen appliances. Here are three unique ways that you can transition your kitchen this fall:
Open up Your Kitchen to a Deck: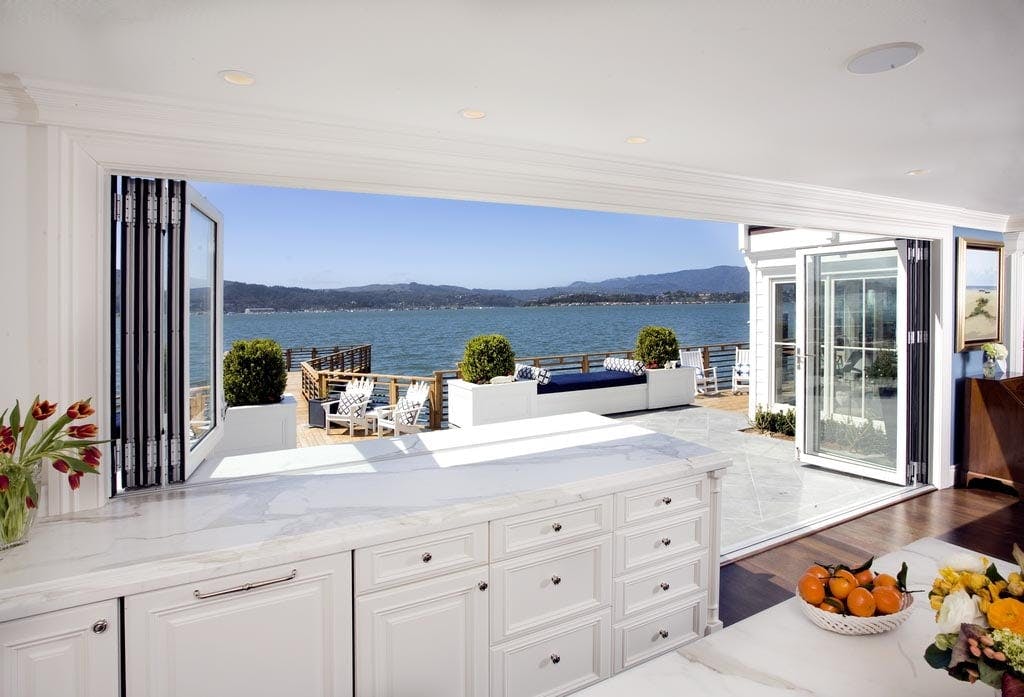 This Belvedere, CA kitchen opens up to a deck where guests can enjoy the beautiful views with easy access to snacks that can be placed on the counter-top.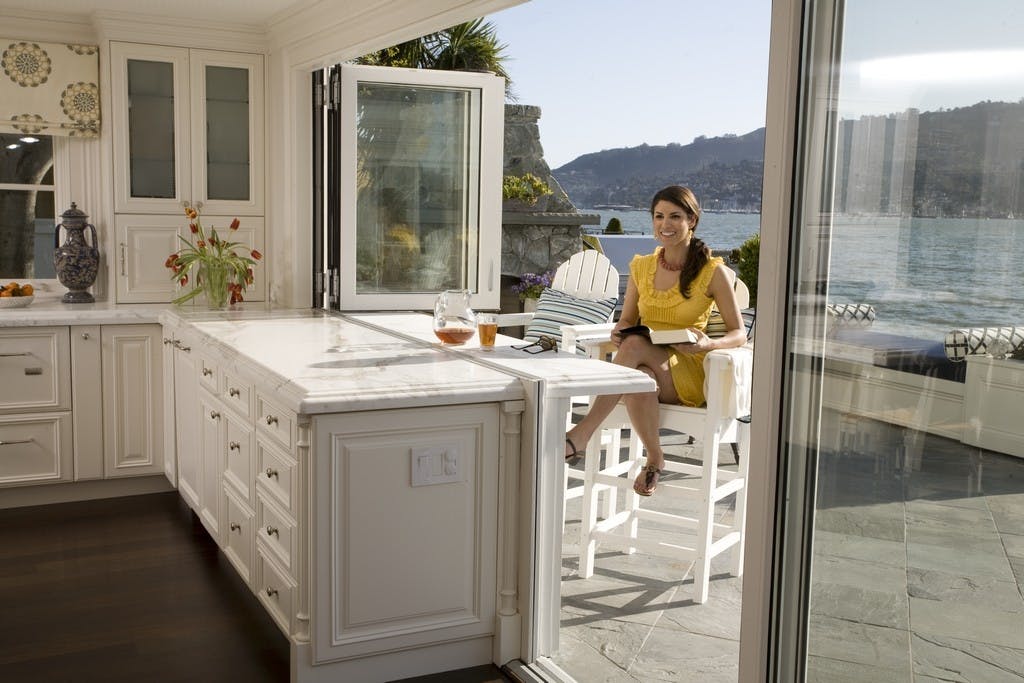 Don't have any guests over? On a nice, quiet and sunny day, grab a drink and a nice book to read while enjoying the sunshine.
2. Open up Your Kitchen to the Backyard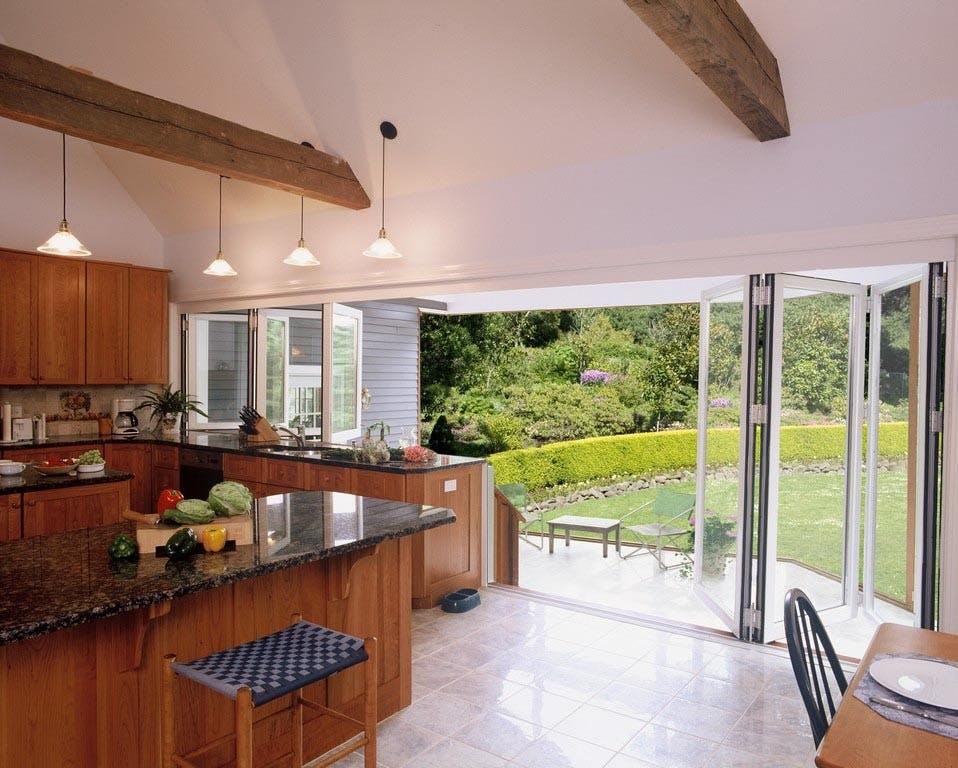 Not only can you entertain guests outside on this large backyard but you can watch the kids play while cooking a meal indoors.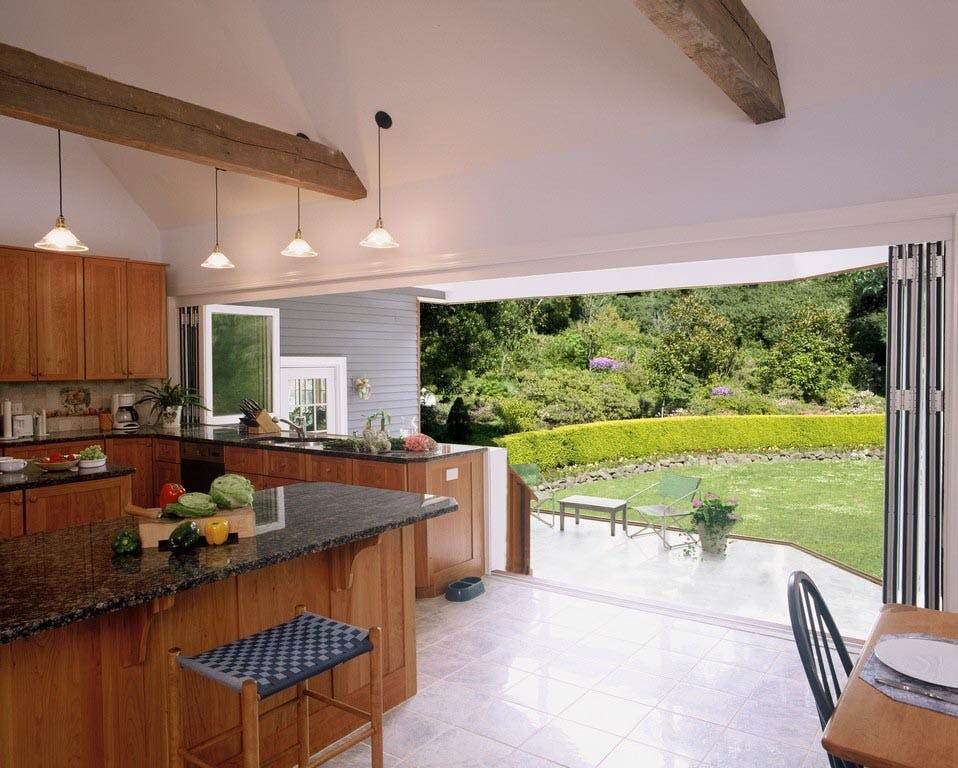 3. Create an Open Concept
Don't have a large backyard or deck? No Problem. Open up an enclosed kitchen with an interior Kitchen-Transition system application to connect the kitchen to the remainder of the living space.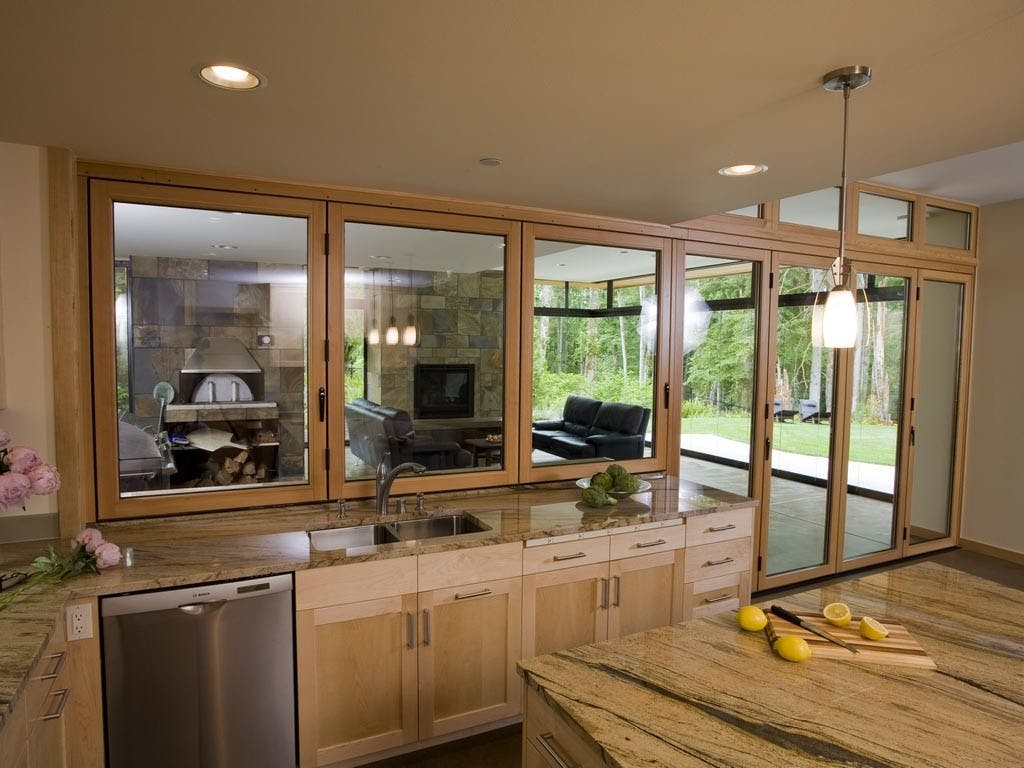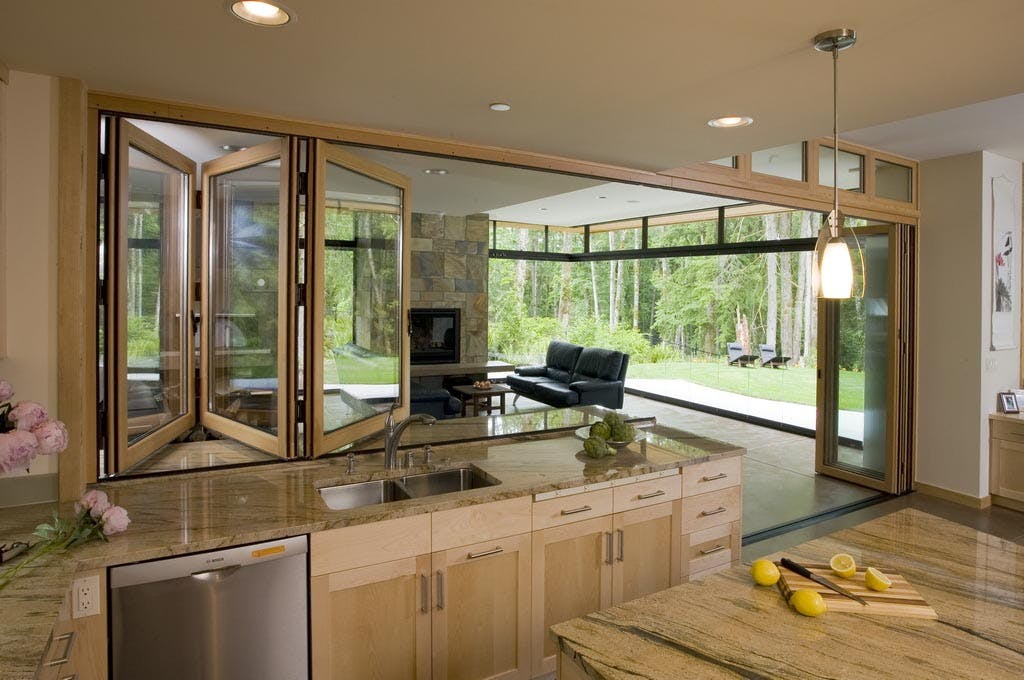 For more images of the Kitchen-Transition, take a look at our Photo-Gallery here.