5 Key Elements of 21st Century Classroom Design
By NanaWall Systems, September 30, 2020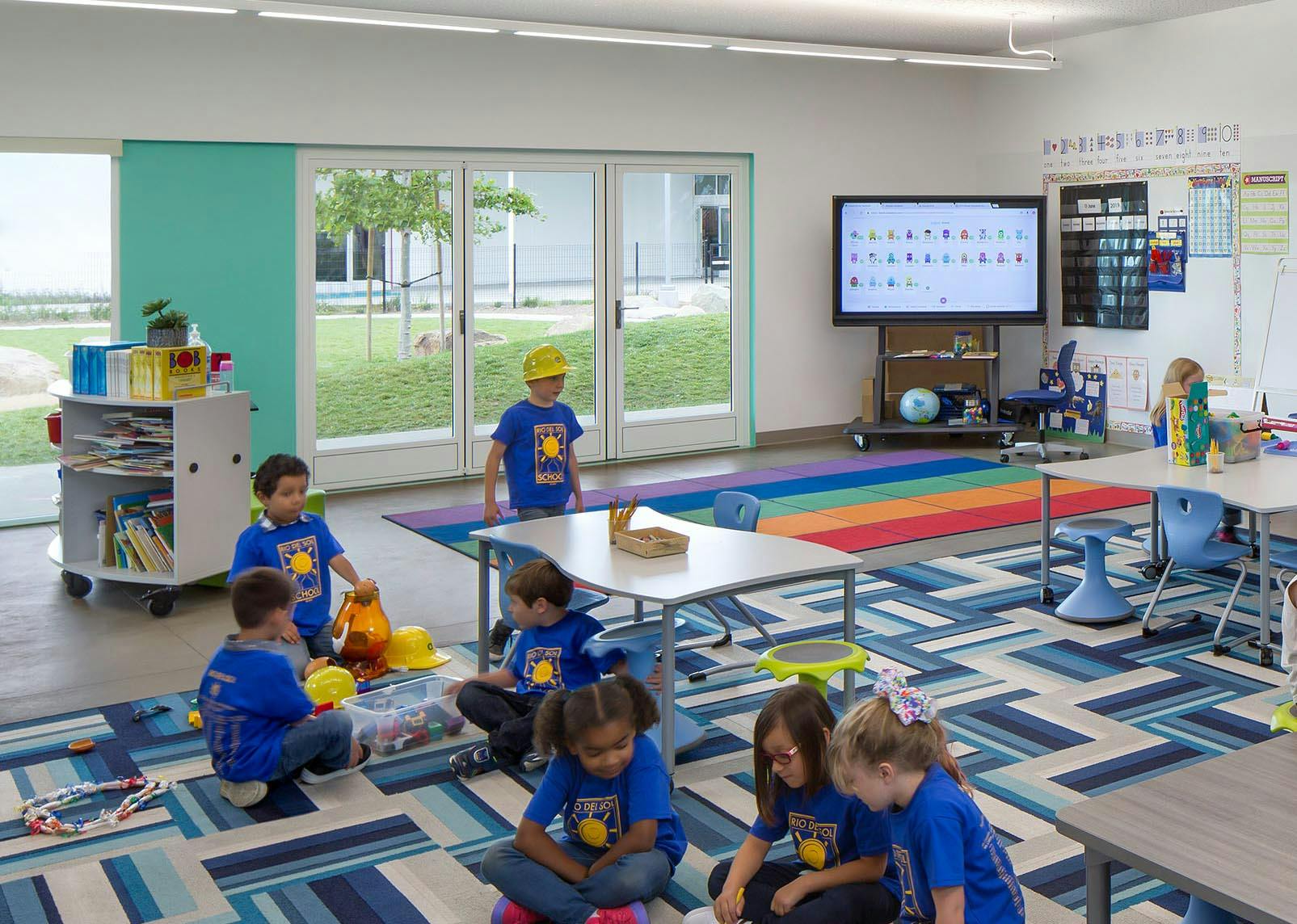 As more school embrace STEM curriculums, the need to adapt learning spaces to meet the demands of this hands-on and dynamic learning approach is key in achieving 21st Century classroom design. So, what exactly makes a 21st century classroom functional? Perhaps the most important element is flexibility. One of the things 21st Century classroom design strives to attain is flexible spaces that not only encourage student collaboration but also adapt to advanced lesson plans requiring various learning environments. Let us dive in to how some of these key elements successfully achieve 21st Century classroom design.
21st Century Classroom Design
1. Flexibility
Mobility is essential to 21st Century classroom design. Classrooms need to be able to accommodate the various needs of STEM curriculums from lectures to dynamic hands-on activities. Flexibility is achieved with simple furniture on wheels that can be easily moved into different arrangements and opening glass walls that allow customizable classroom layout configurations. As partitions, opening glass walls allow rooms to be combined to increase the space available or to encourage collaboration between students.
2. Sound Control
NanaWall systems offer Sound Control Solutions for exterior and interior applications in educational settings. With sound control ratings up to STC 45, these opening glass wall partitions ensure distraction free learning environments. As a durable, long-lasting solution NanaWall system are easy to manage as they smoothly glide on stainless steel rollers and can be operated by educators and students alike.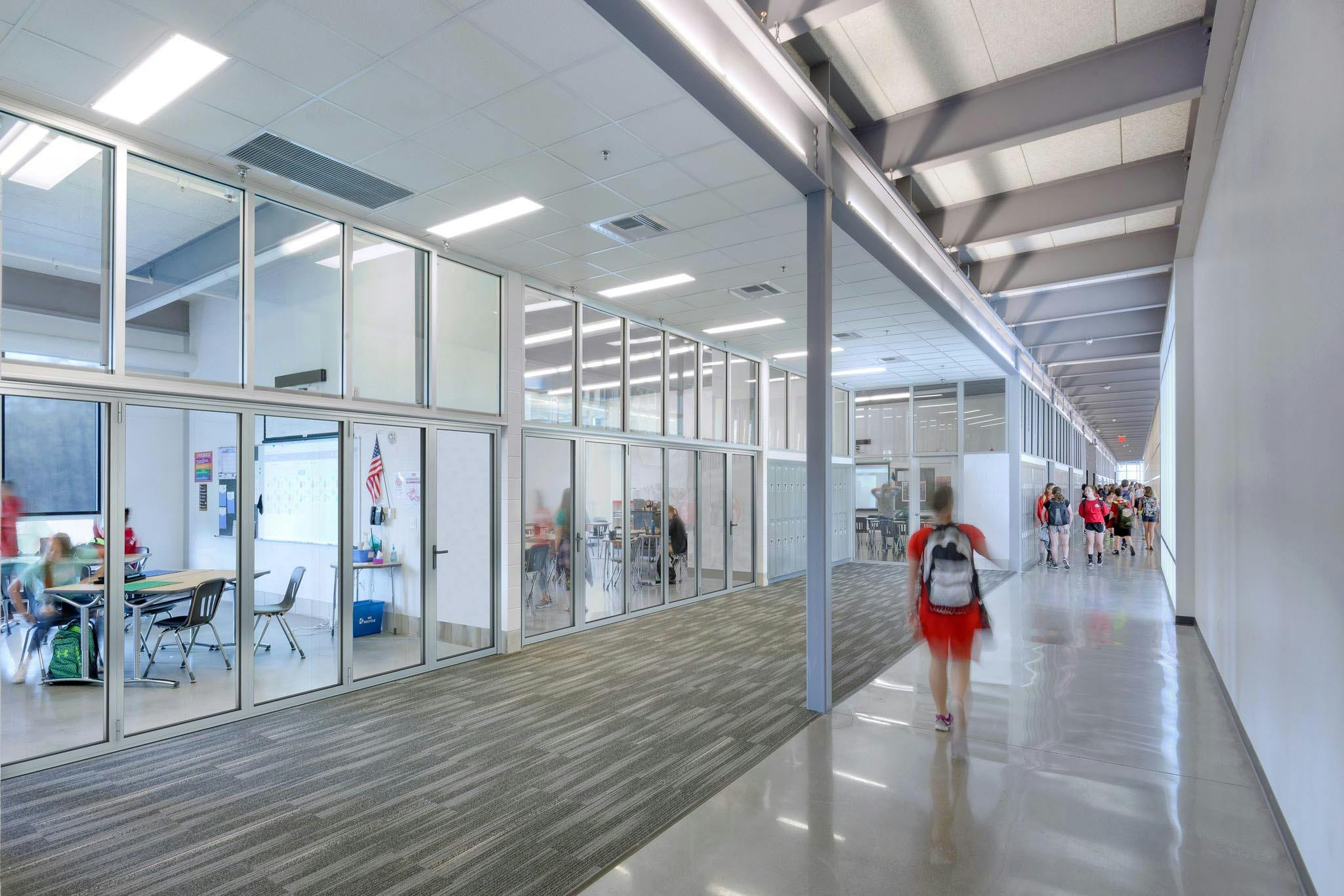 3. Collaborative Hubs
STEM-centered lesson plans succeed at engaging students in collaborative projects and activities to accomplish a more hands-on learning approach. 21st Century classroom design supports these collective efforts with flexible layouts featuring opening glass wall partitions as key elements in achieving collaboration-based spaces where students can easily engage with one another, share resources, and communicate ideas.
NanaWall systems expands their solutions with innovative design that aims to improve educational spaces. Aside from offering interior sound rated systems, NanaWall offers folding glass walls with FoldFlat® technology where panels fold and stack parallel to the opening at a 180 degree angle. Available with NanaWall SL45 and WD65 systems, FoldFlat maximizes space with walls that fold entirely against the wall and facilitates unobstructed free flowing traffic within spaces.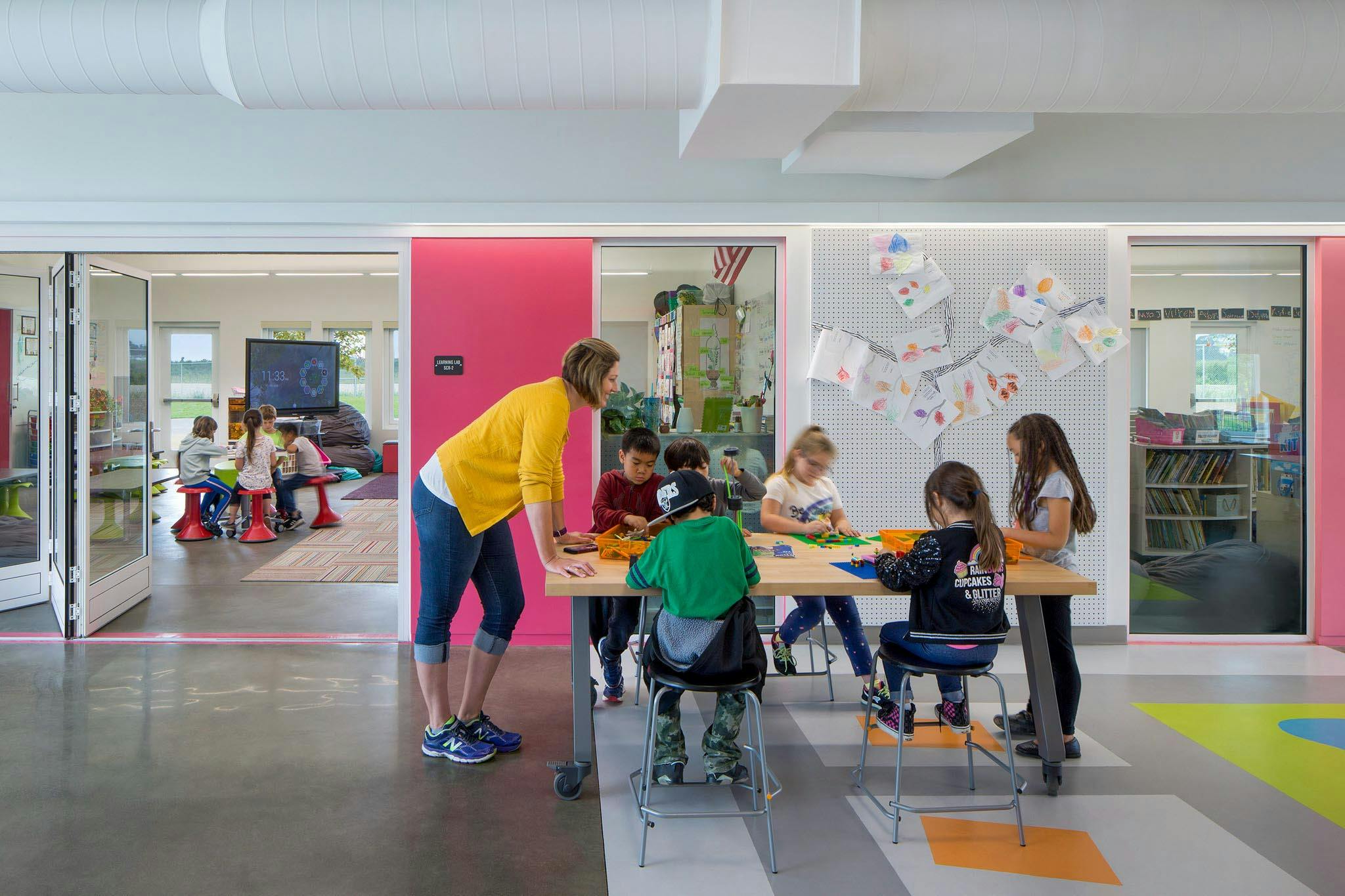 4. Technology
At the core of 21st Century classroom design are developing STEM curriculums incorporating a diverse subject range that steers away from traditional courses. It is no surprise that the integration of technology plays an important role in modern classrooms as a tool to stimulate curiosity, critical thinking, and independent learning. From robotics to virtual reality devices, classrooms need to be able to adapt to support not only students but also the technological tools into lesson plans. This ties back to flexibility and being able to customize classroom space to support dynamic STEM curriculums that require the mobility and use of technological equipment.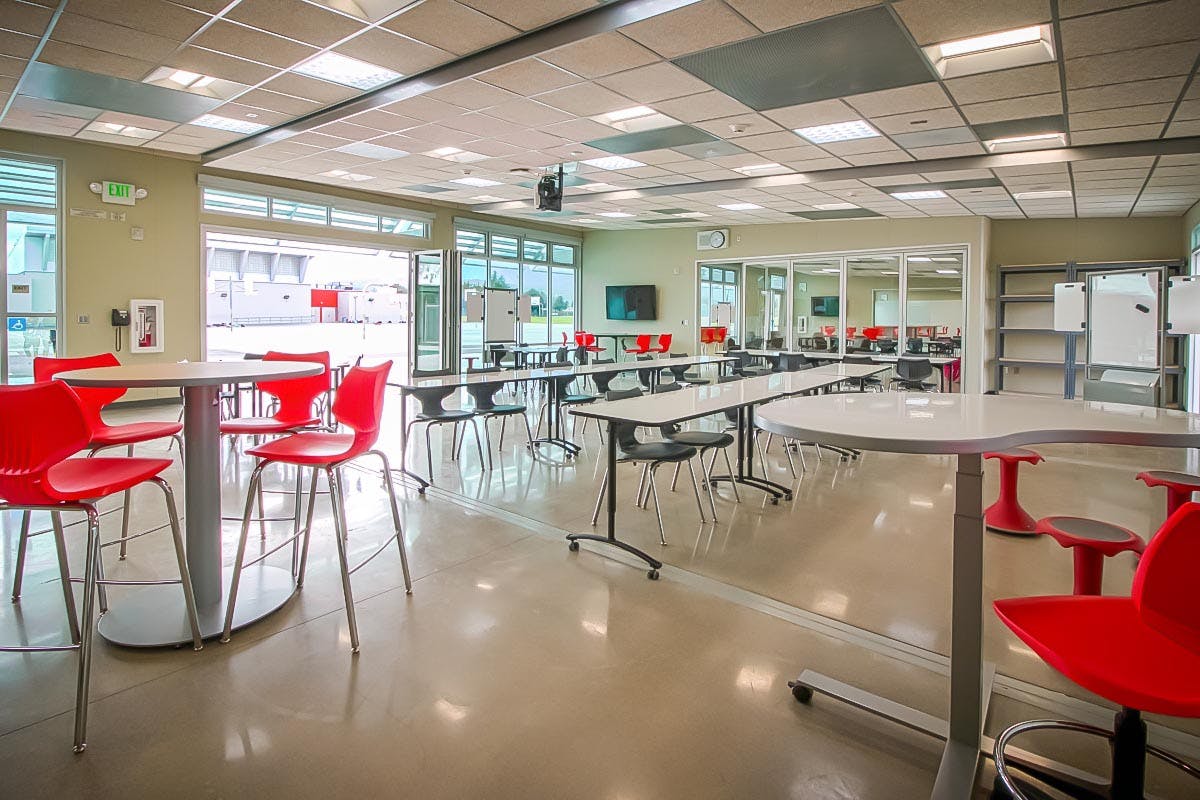 5. Indoor/Outdoor Learning Environments
Exterior opening glass walls completely open classrooms to the outdoors and achieve seamless transitions into outdoor learning environments. More importantly, exterior opening glass walls address student health and wellbeing concerns in the classroom as abundant daylight filters in through large transparent openings immediately brightening interiors. When opened, these glass systems offer constant fresh air circulation, which eliminates the spread of illnesses and encourages both attention and information retention. NanaWall exterior glass systems are built to perform along the seasons and to protect interiors from inclement weather—the ideal solution for 21st Century classroom design.
Final Thoughts
The increasing focus on science, technology, engineering, and mathematics, or STEM, aims to better prepare students for higher education and brighter futures. 21st Century classroom design ensures that learning spaces achieve the space management flexibility needed to adapt classrooms to various curriculums and hands-on activities. Students and educators can better collaborate and share resources through large wall openings outfitted with operable glass wall partitions while enjoying the health benefits of fresh air circulation and abundant daylight. Dynamic, agile environments cultivate inquisitive minds for endless possibilities and exciting achievements.
Learn more about the role of NanaWall opening glass walls in effective 21st Century classroom design in our multiple Education Applications!