6 Essential Components of Fitness Center Design
By NanaWall Systems, October 14, 2020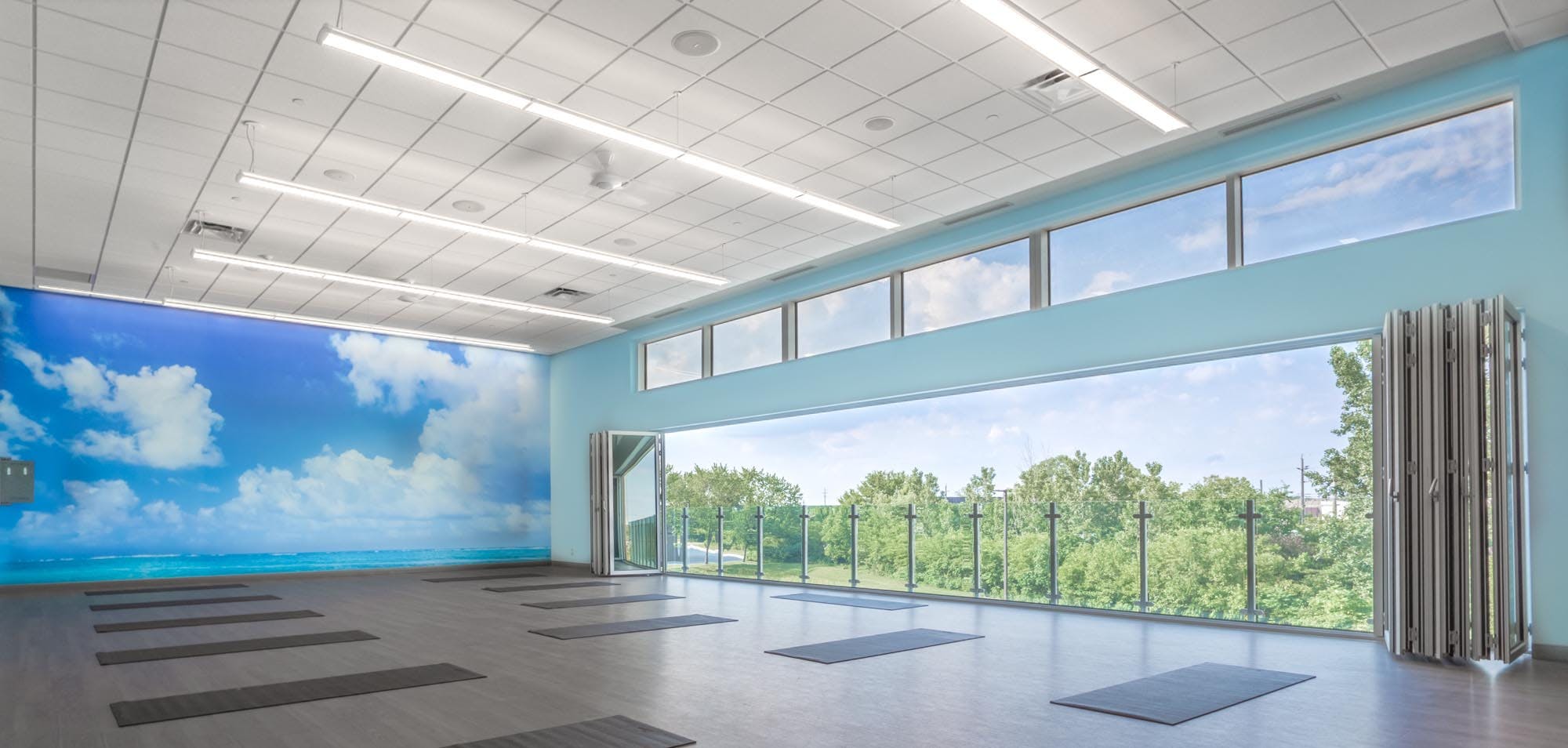 Does fitness center design determine one's decision to join an athletic membership? If so, then what exactly attracts an individual to a particular athletic venue? State of the art equipment, unique program offerings, and price are all influential factors, but what the location itself can offer in terms of layout and design also plays a key role in attracting prospective members. With today's rising health and wellness standards, fitness centers are seeking solutions and reimagining their spaces to retain clientele and welcome new potential customers. Engineered with performance in mind, NanaWall opening glass walls tackle multiple elements of effective fitness center design at once.
Achieving Successful Fitness Center Design
Let's explore the different elements that achieve successful fitness center design.
1. Healthy Interiors
Perhaps the most important element that determines a healthy indoor environment is ventilation. While air conditioning systems maintain an ideal interior temperature for active performance, they recycle the same air and can be a contributing factor in the spread of illnesses. Gyms without proper ventilation can also harvest and trap harmful levels of carbon dioxide, which can lead to dizziness and shortness of breath—not the healthiest environment for a workout. Offering an energy efficient and reconfigurable alternative to fan-operated ventilation systems, opening glass walls immediately flush interiors with natural fresh air alongside an array of other benefits contributing to successful fitness center design.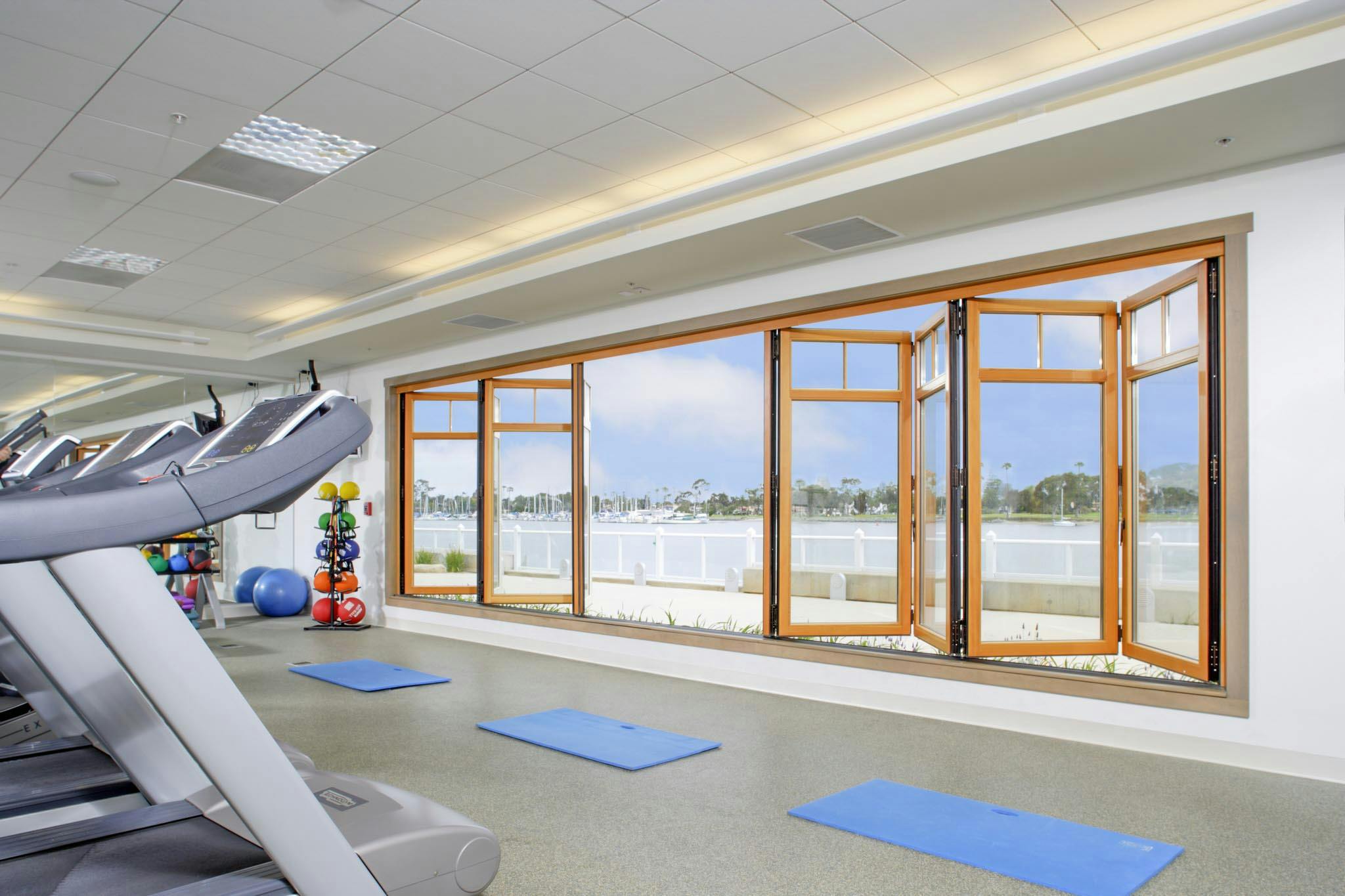 2. Space Management
No one likes a cramped gym. When designing the layout of a fitness center, it is important to keep space demands in mind, especially in times where social distancing measures are applied. Dedicated rooms may require different space needs based on the equipment they hold, or the activities being hosted within. As exterior opening glass walls, NanaWall systems offer a space savvy solution that extends interiors to outdoor training areas or other zones offering additional space. Interior glass wall dividers can be installed to separate exercise rooms allowing multiple activities or classes to occur at once or to unite two rooms when more space is needed.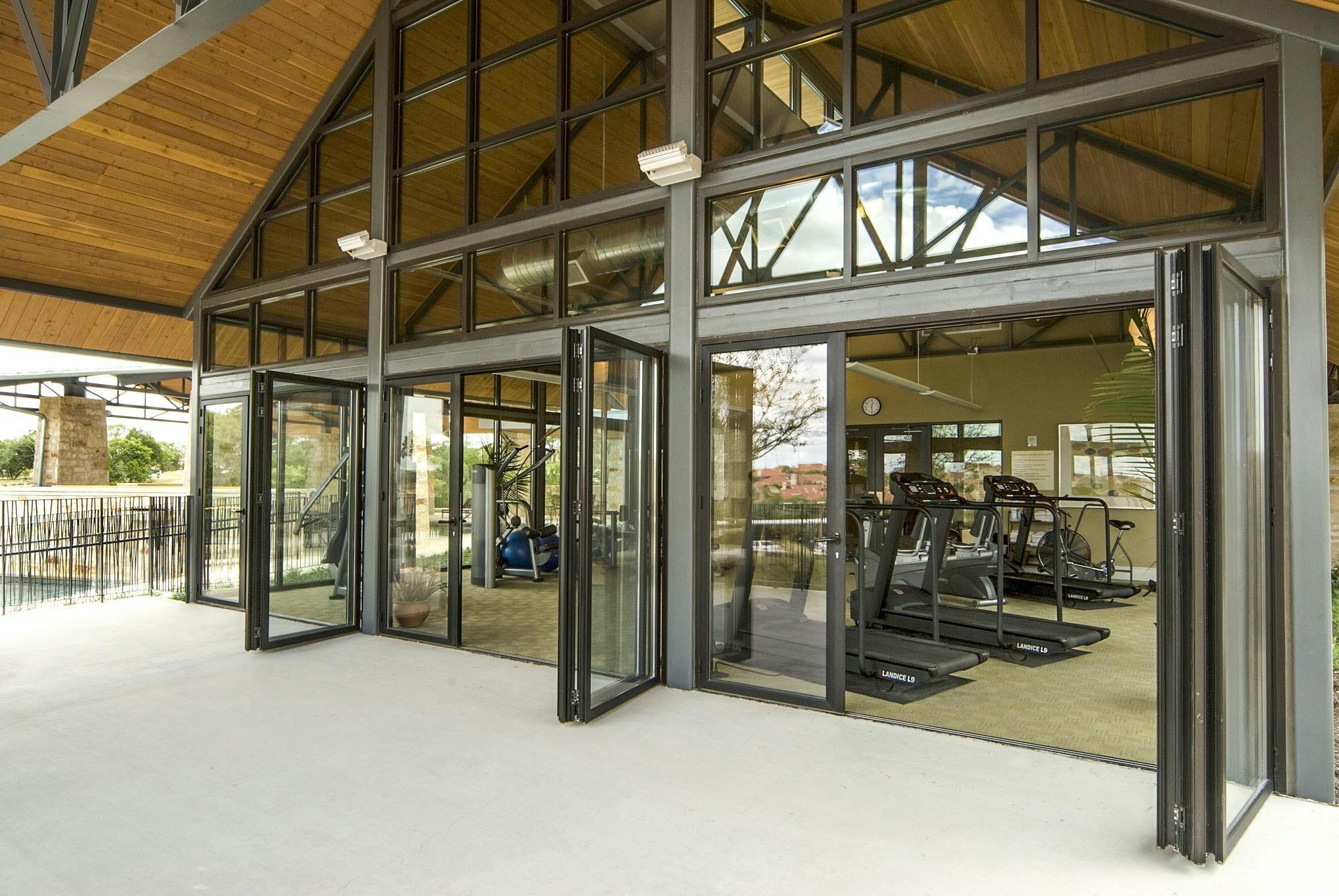 3. Sound Control
The high energy dynamics of fitness centers can become quite raucous and get in the way of a tranquil evening workout. In the case of gyms, the obnoxious echo of clinking metal and whirring of equipment can often be heard echoing from the walls. On the other hand, a yoga studio may require a completely soundproof space, whether it be by blocking noise from street traffic or the adjacent room. Opening glass walls like the NanaWall SL70 offer sound buffering solutions with sound ratings of up to STC 42. As interior glass wall dividers, fitness centers can hold classes in one area without disturbing others in adjacent rooms.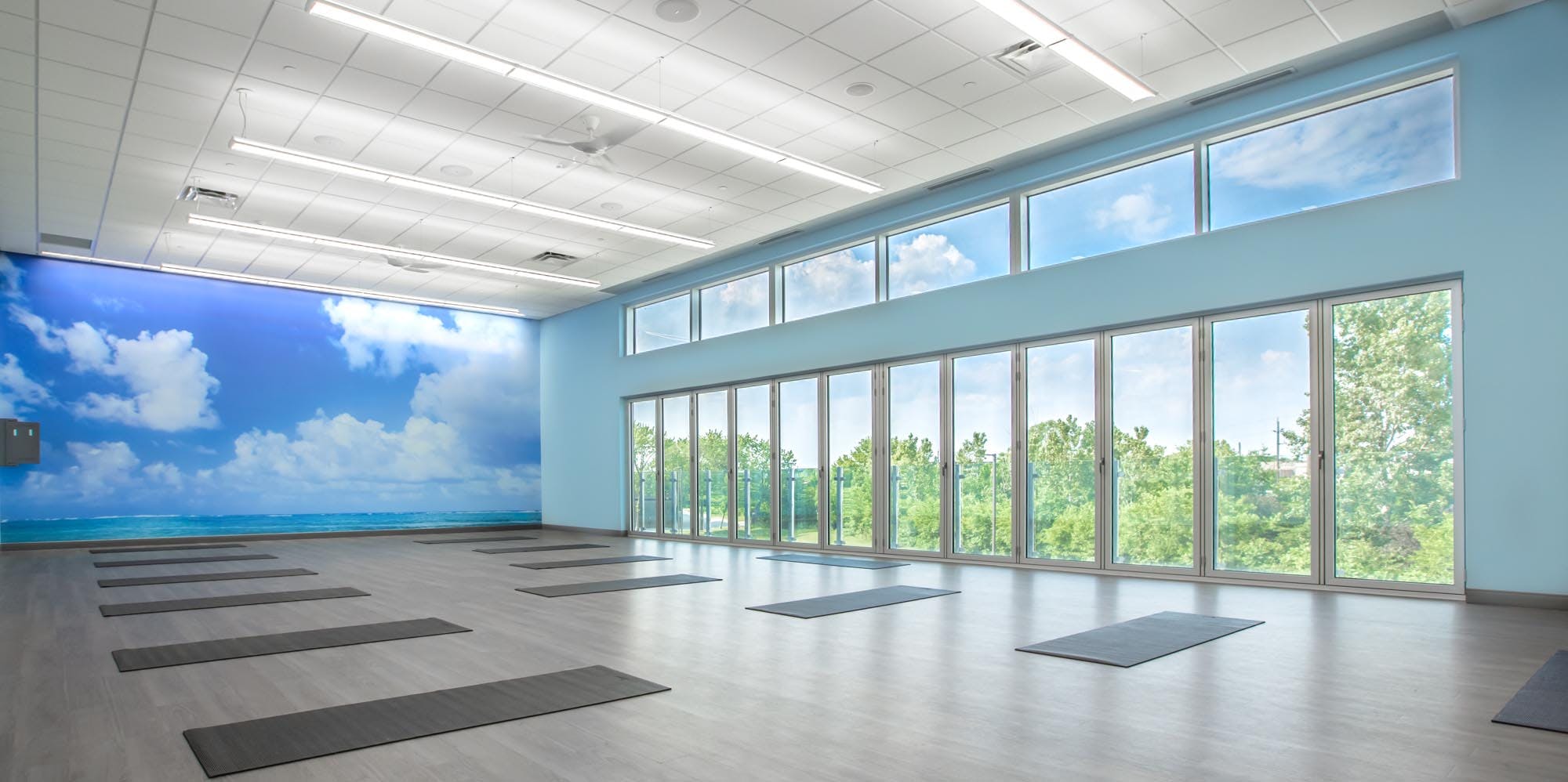 4. Sturdy Equipment
The available equipment offering at a fitness center is also a contributing factor in attracting potential members. In gyms, people often look for the number of machines available to eliminate the potential of long waiting periods and the variety of equipment to maximize workouts. Yoga studios, on the other hand may not require the presence of extensive equipment, but other structural elements and even furniture may come into play. As a long lasting design solution, NanaWall opening glass walls are built with performance in mind. Commercially rated swing doors can be configured to any panel and have been tested to 500,000 opening and closing cycles.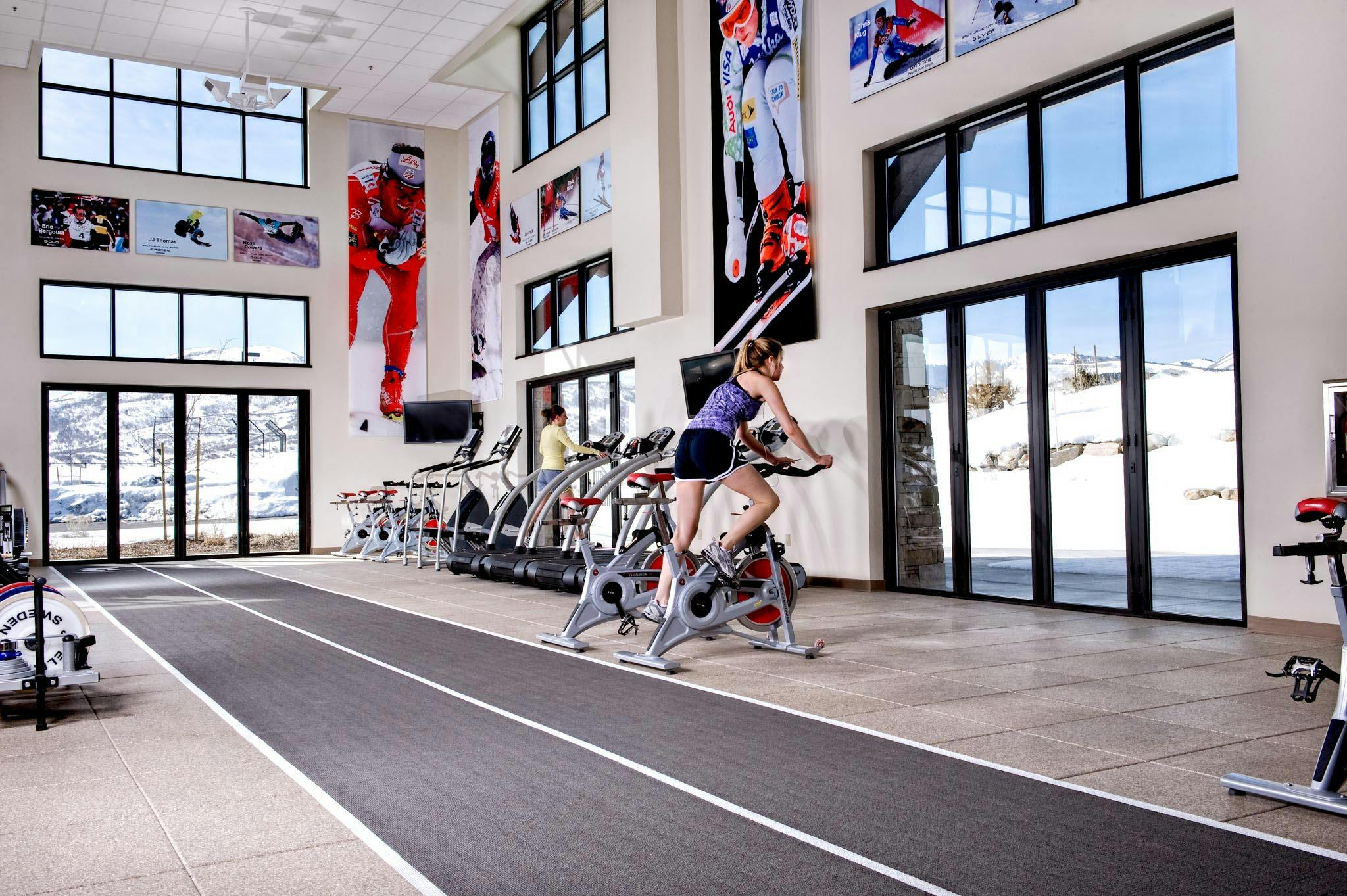 5. Safety
Safety in fitness centers is paramount to prevent the potential of injuries, especially in the presence of exercise equipment. Several policies and regulations, often varied by state, must be followed by both the venue owners and the members in attendance. Safe and ease of operation in commercial settings makes NanaWall opening glass walls ideal for fitness center applications. These systems can be configured with ADA compliant sills, or in the case of top-hung systems no floor track at all, to eliminate the potential of tripping hazards in a highly trafficked entrance. NanaWall also offers impact rated glass walls for high risk areas and safety locking mechanisms for added security.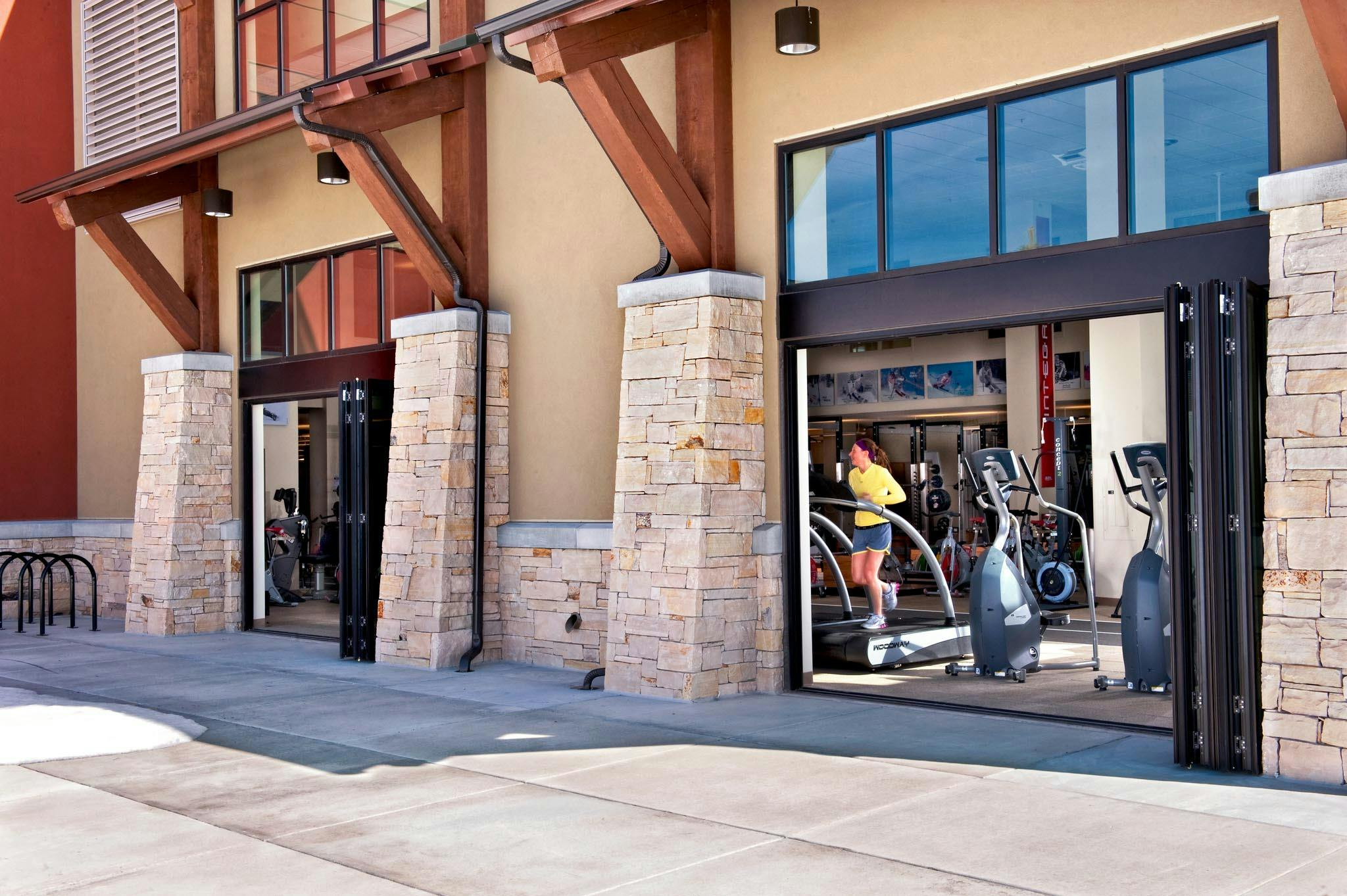 6. Transparent Views to the Outdoors
Aside from fresh air ventilation, the transparency of opening glass walls invites natural daylight into otherwise artificially lit interiors, offering energetic and effective exercise. This transparency also combats potential boredom and the monotony that may come from constantly staring at a blank wall. While some fitness centers implement upbeat soundtracks and TV screens often displaying sports games to keep attendees alert and motivated, one would think this defeats the purpose of effective exercise. With barely-there operable glass systems, members will enjoy an indoor workout while experiencing the benefits of an outdoor one.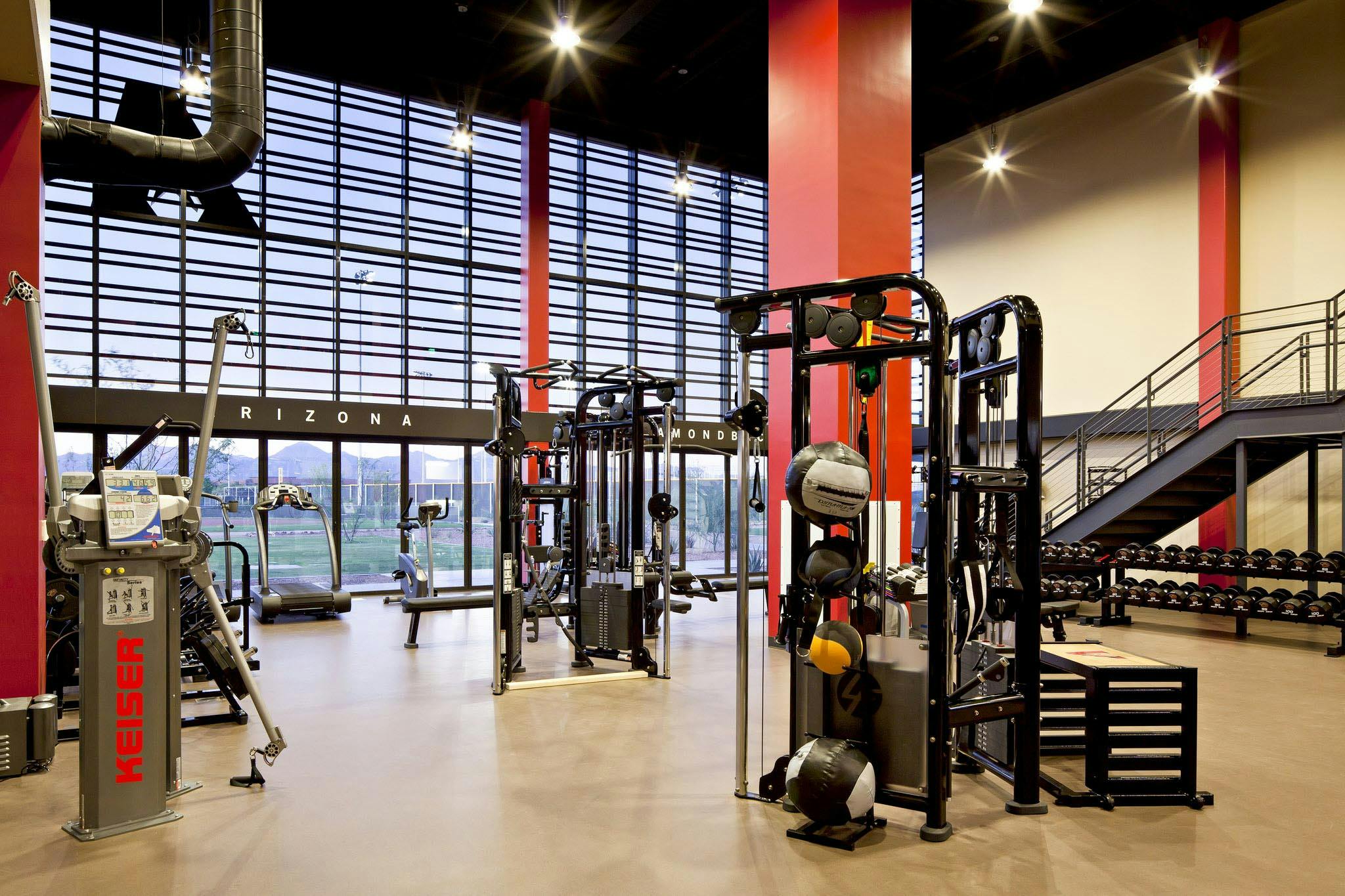 Final Thoughts
As people are returning to everyday life routines, fitness center design is evolving to adapt to new health and wellness standards and applying structural design solutions to achieve so. As a design element, NanaWall opening glass walls address every key component in achieving successful fitness center design. Engineered with performance in mind, there is NanaWall system for virtually any environment and layout, from innovative solutions like open corners and FoldFlat® technology, to hurricane zone approved systems and sound attenuating panels. Are you ready to get back to the gym?
Explore our products and discover which NanaWall system best fits your fitness center goals at NanaWall.com!