6 Unique Home Addition Ideas with Moveable Glass Doors
By NanaWall Systems, July 7, 2021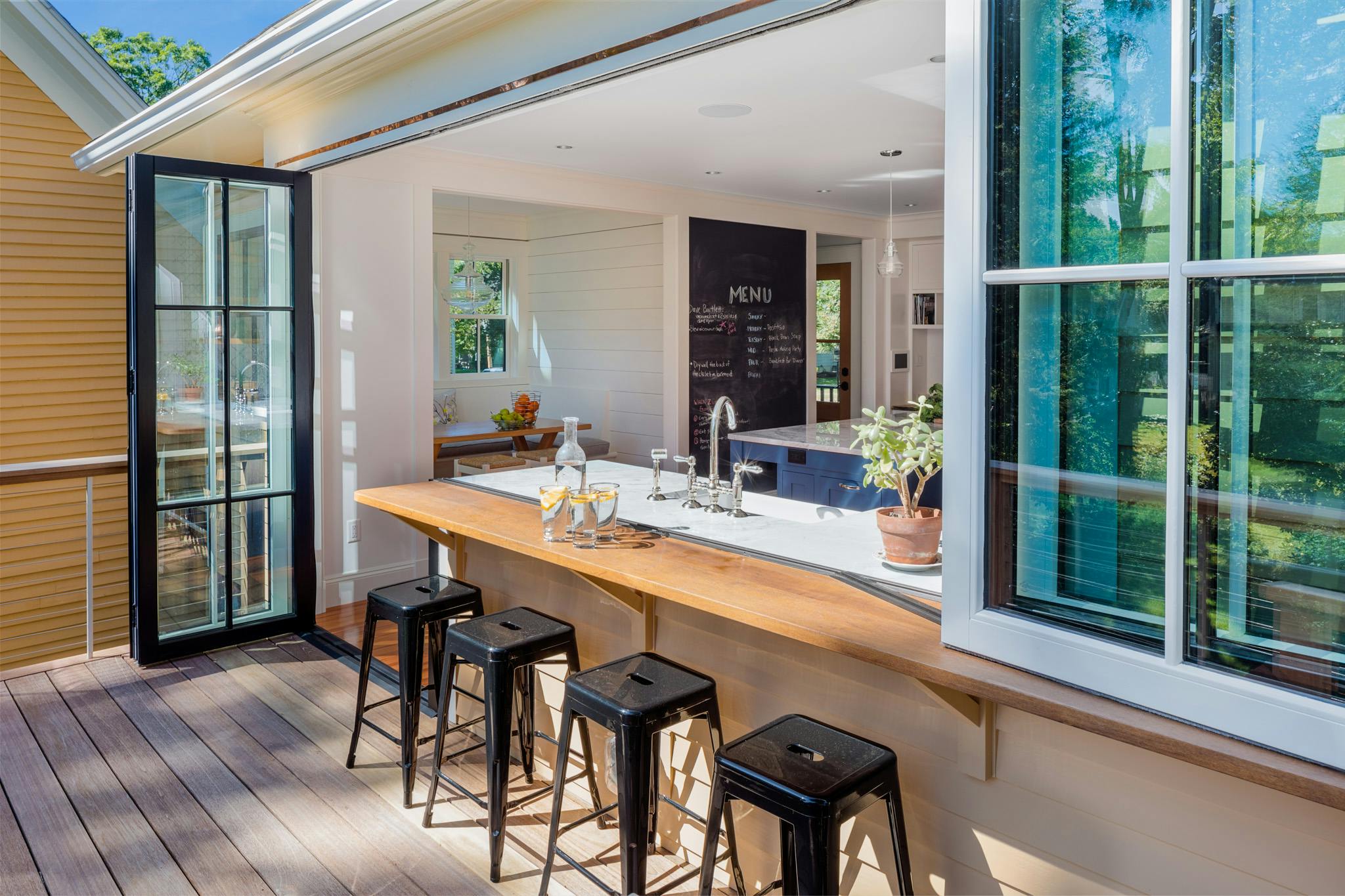 We're always looking for refreshing ways to improve our homes and the overall at-home experience. These six unique additions with moveable glass doors offer plenty of design inspiration for your next home improvement project. From music studios to wine cellars, these homeowners have taken their dwellings from conventional to extraordinary. The best part—no major construction or costly renovations needed!
Unique Home Additions with Moveable Glass Doors
1. Indoor/ Outdoor Bar
Elevate your evenings of entertaining and al fresco dining with your very own indoor/outdoor bar. A window door combination reinvents kitchens into multifunctional spaces that maximize square footage and create seamless transitions to readily available outdoor dining areas. The retractable windows immediately transform a traditional counter into the ultimate indoor/outdoor bar with the simplicity of entertaining guests and family without having to leave the kitchen.
2. Music Studio
This is for all the music enthusiasts out there. Imagine having an easily accessible music room for practicing your best tunes without having to worry about disturbing the neighbors. For this homeowner, the solution was met by sound attenuating retractable glass doors. This patented frameless glass system provides a unit STC 36 with specialized acoustic seals top, bottom, and in-between the glass panels along with sound enhanced laminated glass. Musicians can easily close the panels for a private session or glide them open for a fun night of entertainment.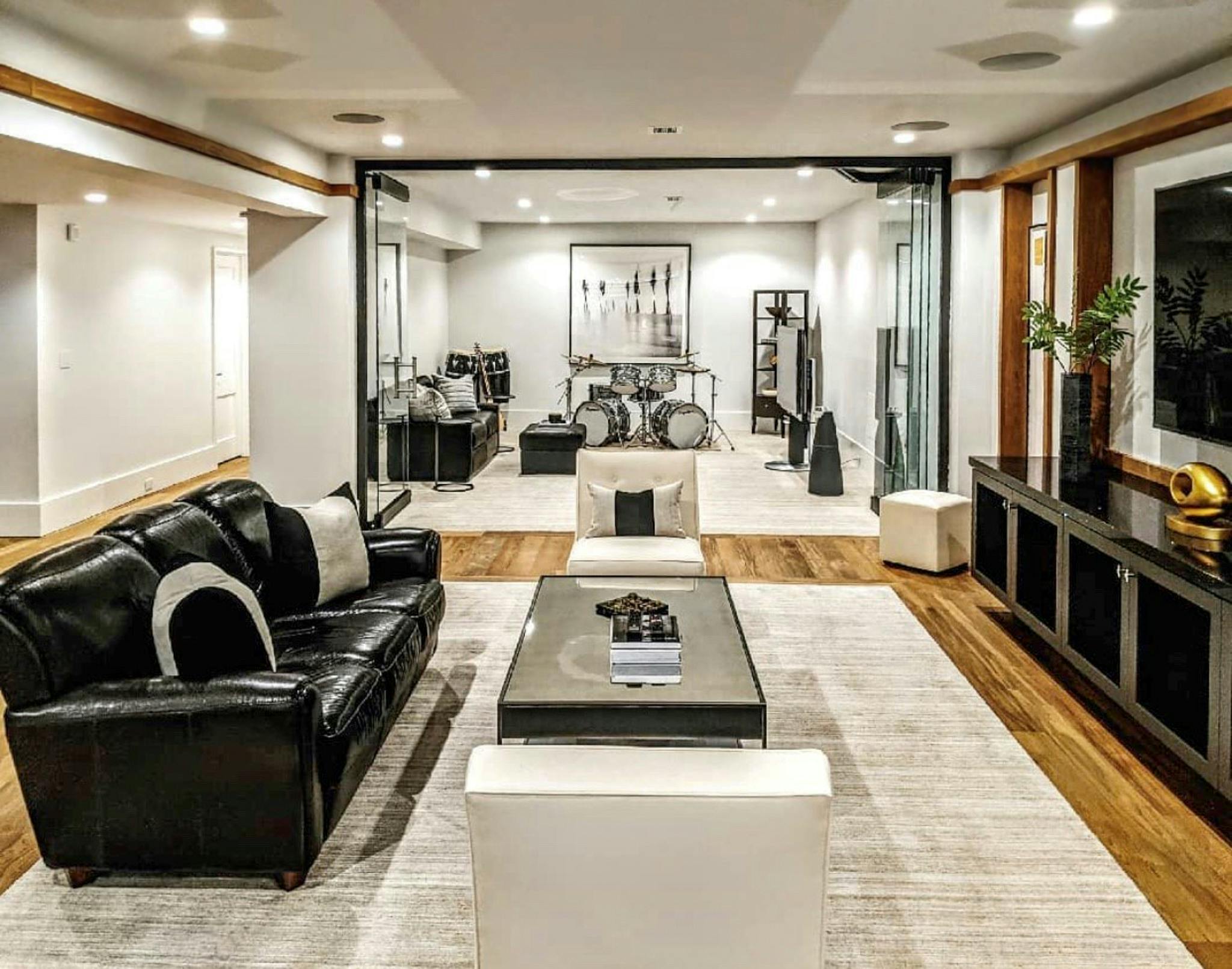 3. Indoor/Outdoor Pool
Reinvent the traditional pool house and bring the pool indoors for the ultimate staycation destination year-round. With retractable glass doors, you can enhance the experience in a controlled environment that allows homeowners to comfortably lounge by the pool even in the coldest climates. In the Summer, the easily operable systems can be opened to seamlessly blend with the outdoors for lively pool parties or entertaining. Plus, you won't have to worry about finding shade!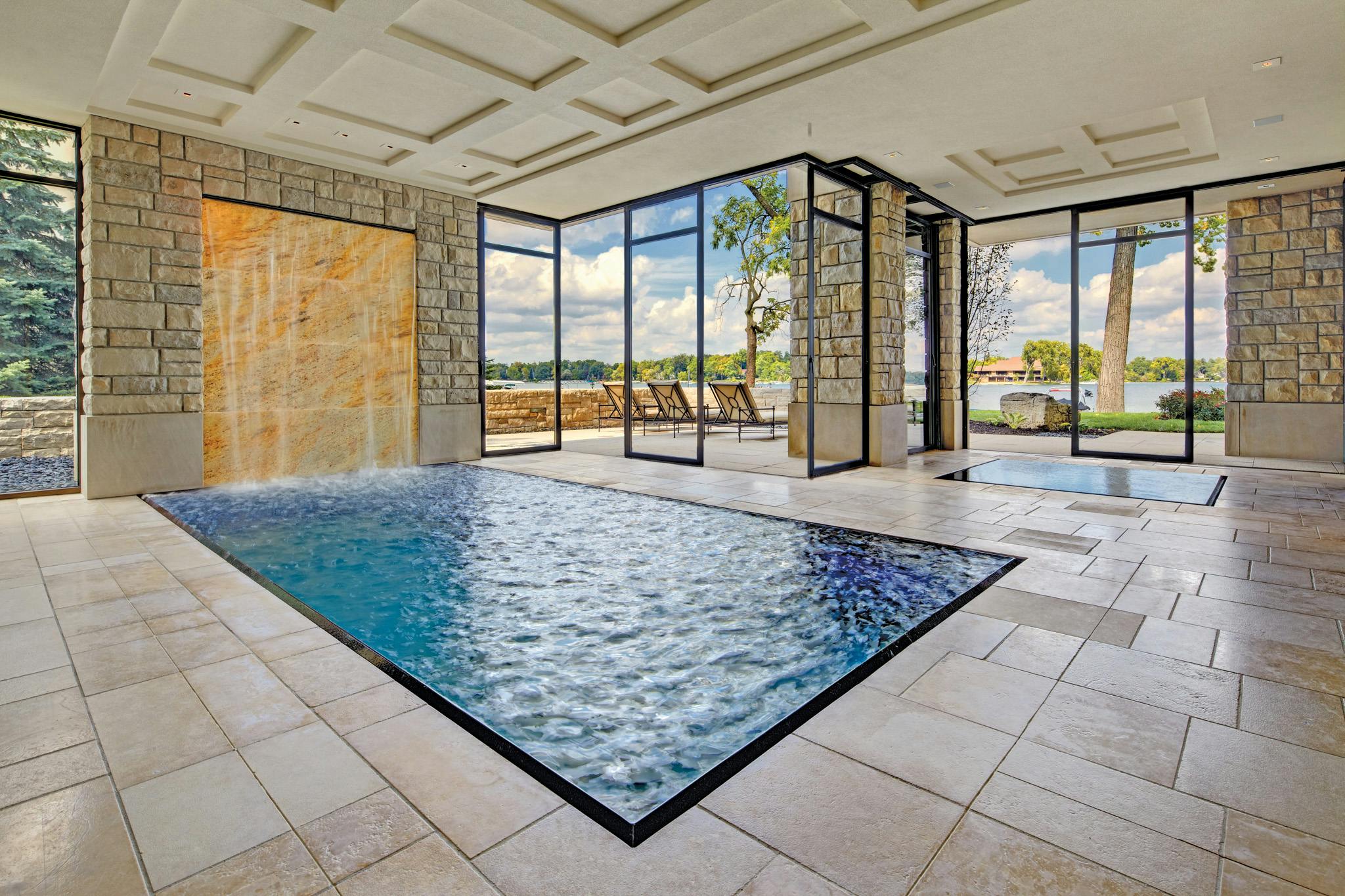 4. Open Air Spa Room
A simple way to elevate your at-home lifestyle is to transform an otherwise ordinary bathroom into the ideal relaxation space. Spa day at home is as simple as opening the walls to the calming elements of the outdoors. Moveable glass doors not only add a touch of luxury to residential spaces but also extend interiors to the open-air for maximized square footage and a vacation-like getaway. With such a lavish hospitality element, we wouldn't blame you if you never wanted to leave the house.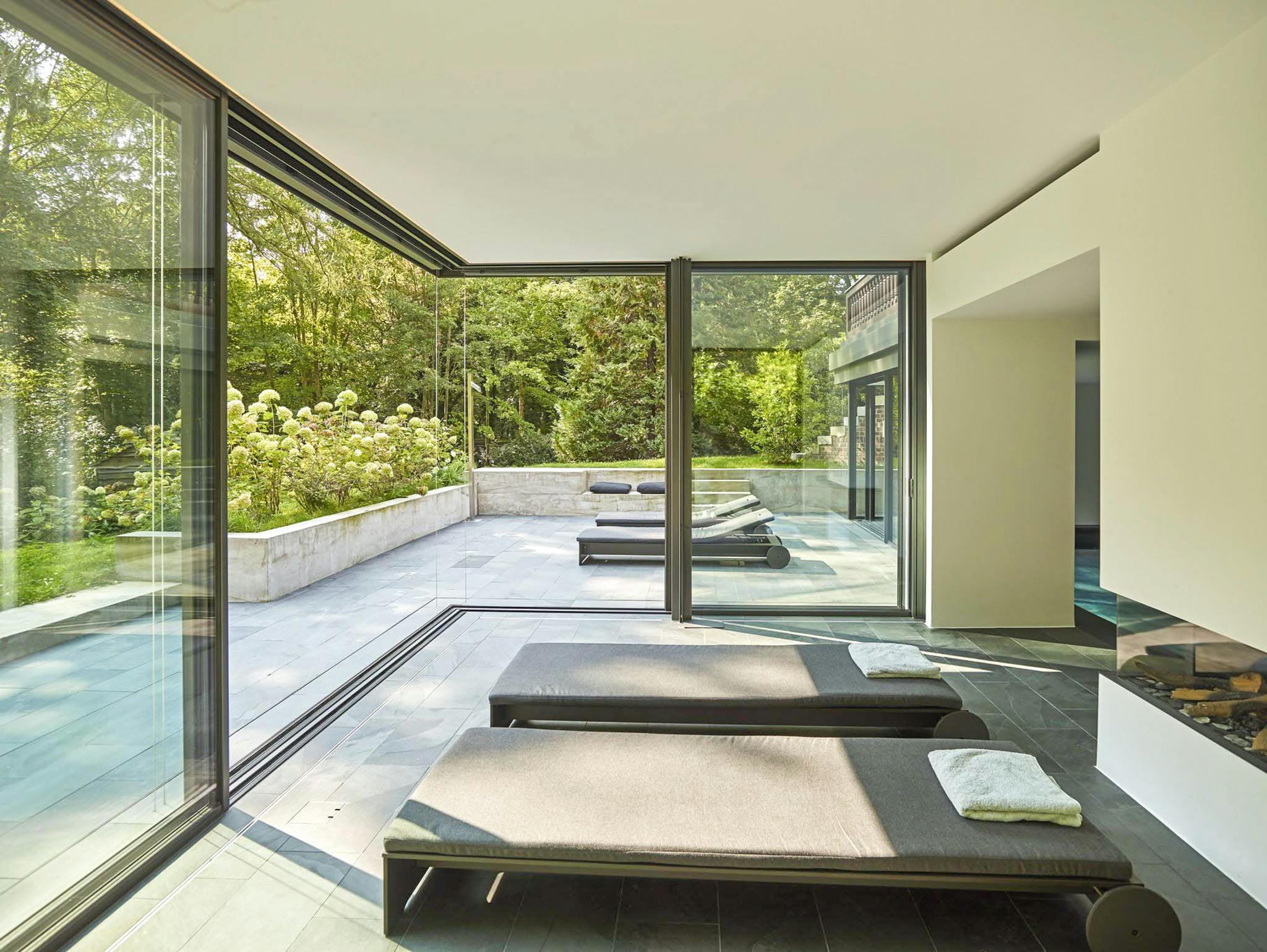 5. Bright and Airy Gym
Why pay expensive gym fees when you can exercise right from the comfort of your dwelling. The best part of an at-home gym? No more waiting in line for equipment, unpleasant music, and stuffy rooms. Retractable glass doors give way to natural cross-ventilation rather than recycling the same stale air as most air conditioning systems do. The ability to eliminate entire walls and invite the outdoors in will also enhance the experience by mimicking the feel of exercising outside.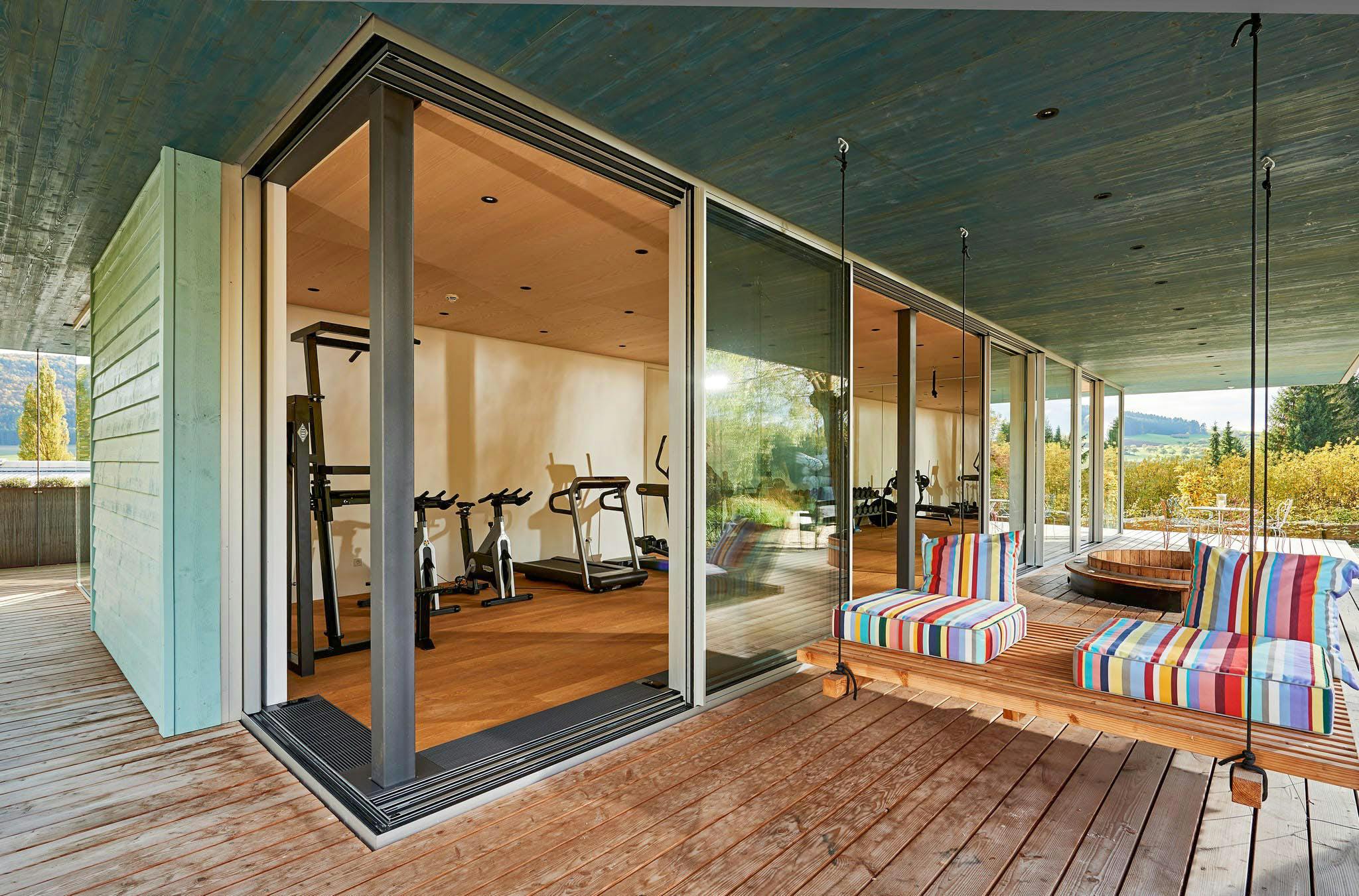 6. Wine Cellar
Whether you live in wine country or not, there is nothing more lavish than having your very own wine cellar. You won't require access to a basement or to build an additional room, convert an existing closet. Although the idea of utilizing Moveable glass doors to protect your wine bottles may seem far-fetched, considering temperature and humidity levels need to be meticulously maintained for preservation purposes, it is very much a possibility. For the wine cellar pictured below, a thermally efficient glass wall not only offers visibility but also conservancy.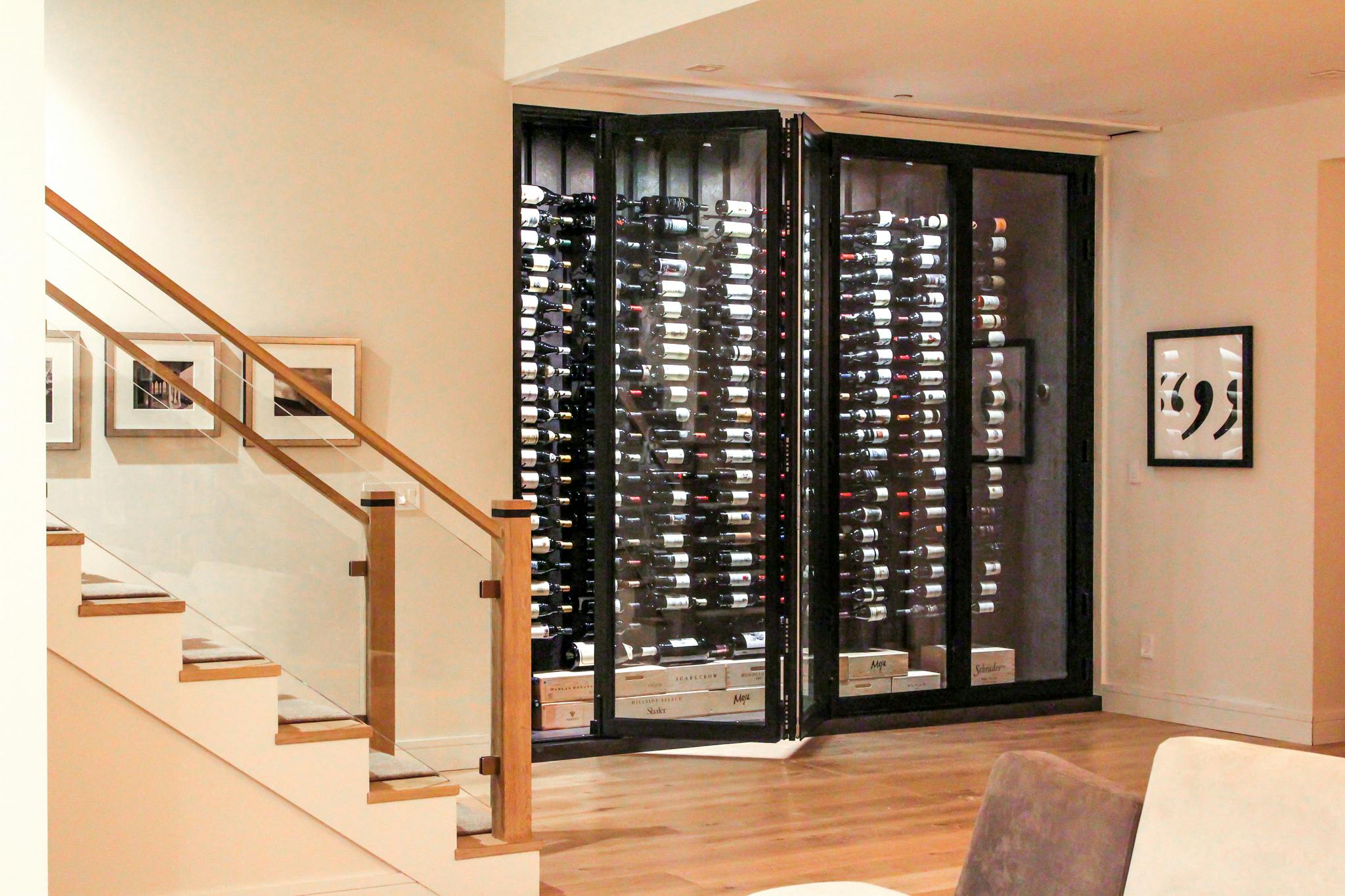 Final Thoughts
How will you be improving your home this year? Whether it be an indoor/outdoor pool or a lavish wine cellar, the possibilities to create a unique space that elevates your residential spaces with moveable glass doors are endless. Aside from durability, ease of operation, sound control, thermal performance, and other customizable features, these aesthetically pleasing systems enhance lifestyles and the overall appeal of a home. Don't be surprised if your guests may never want to leave!
Learn how you can leverage retractable glass doors in your next home improvement project in our extensive project gallery!