7 Awe-Inspiring ADU Designs with Moveable Glass Wall Systems
By NanaWall Systems, June 1, 2022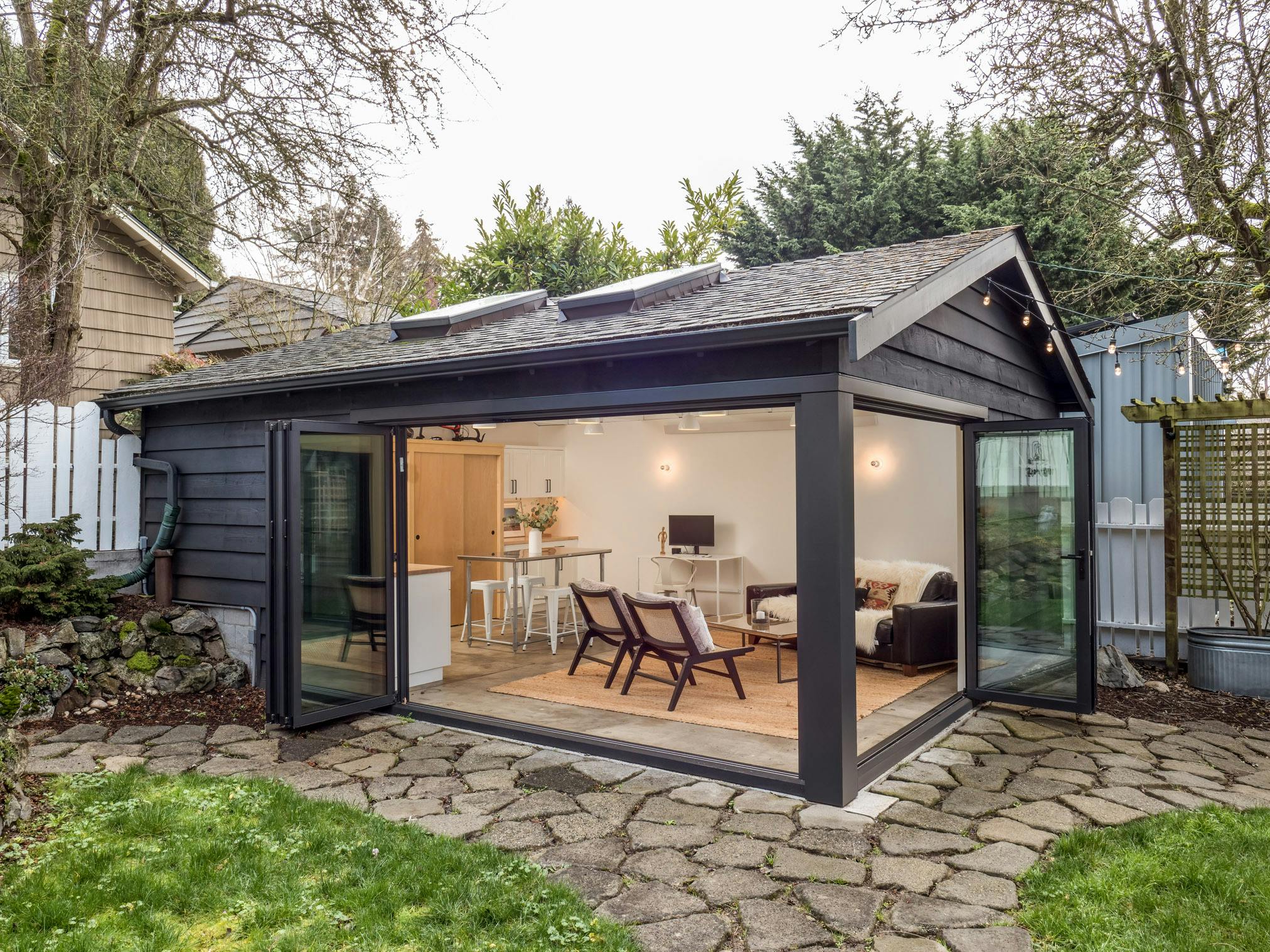 An ADU is a separate dwelling area within an existing residential property that, when combined with the flexibility of moveable glass wall systems, can become the ultimate multifunctional addition to a home. Originally seen as affordable housing options, ADUs have evolved into highly requested additions to meet the need for dedicated workspaces, family guest spaces, and even fitness rooms. Let's take a look at the different ways homeowners are leveraging ADUs in their homes.
Moveable Glass Wall Systems and the Appeal of ADUs
There are multiple reasons why accessory dwelling units have risen in popularity, and this cannot be entirely attributed to the housing crisis. At first, homeowners were attracted to the idea of ADUs as a source of extra income, but the recent need for dedicated home workspaces has given these tiny living spaces a new purpose. Although small in size, creative design approaches can deliver space optimization solutions such as installing retractable glass walls. But how exactly do these floor-to-ceiling systems improve the overall design and functionality of ADUs?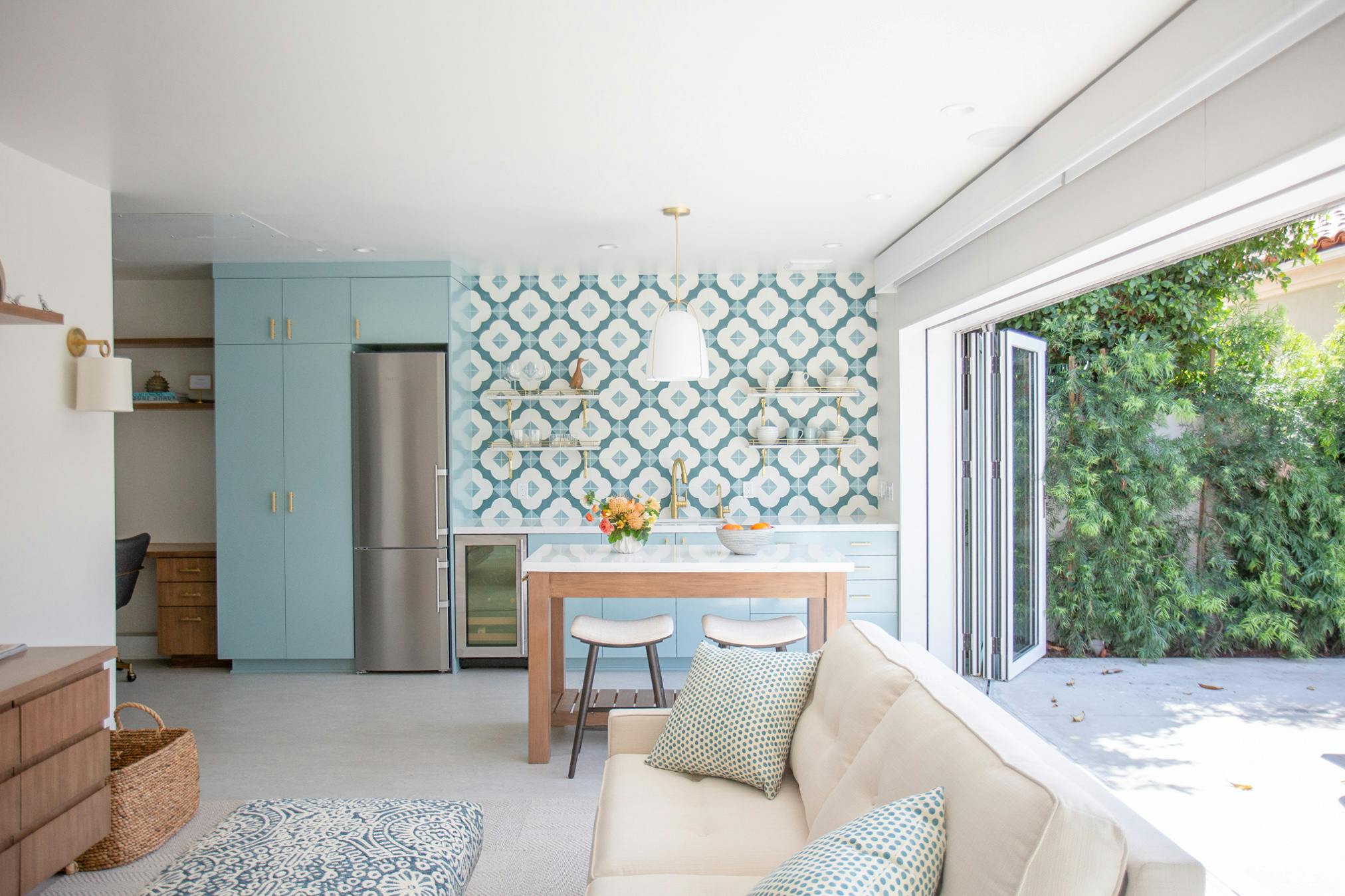 Flexible Design Solutions Reimagine Small Spaces
Tiny spaces tend to be restrictive. Finding innovative solutions to optimize space availability is a key priority in ADU design to put every square inch to use. Retractable glass walls allow these spaces to extend past their building boundaries while elevating interiors with the indoor/outdoor experience. NanaWall Systems adds a bit more with advanced weather performance, ease of operation, the thinnest frames on the market, and fully customizable moveable glass wall systems.
7 Awe-Inspiring ADUs with Moveable Glass Wall Systems
1. Two in One Living Space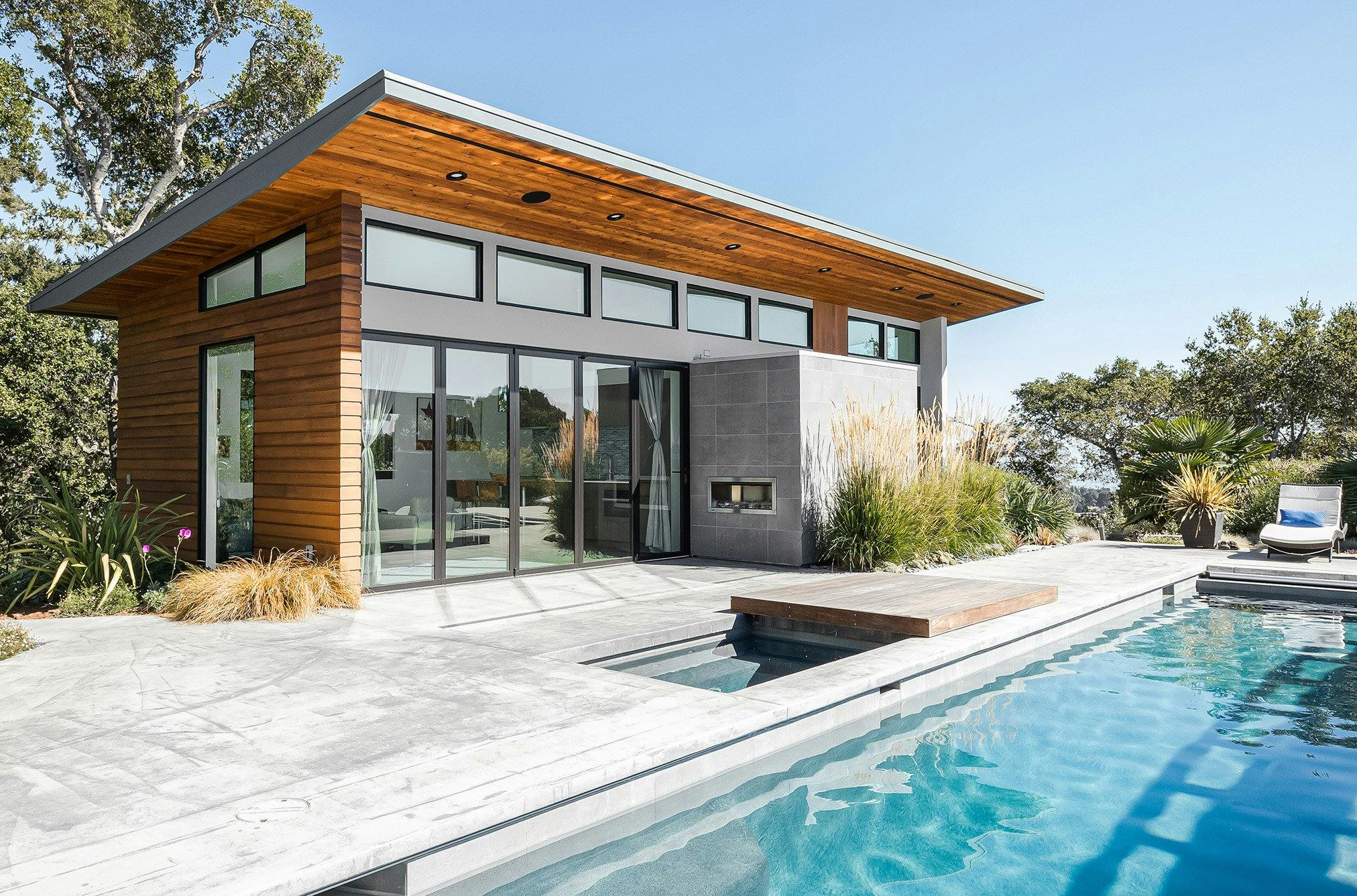 The homeowners at this California residence imagined a multifunctional ADU that could double as a poolside entertaining space and a guest house for visitors. Fuse Architects Inc. designed the structure to be the central hub of the property and to serve as "the catalyst for future design improvement for their main house." The amenity-filled space features a Henry Built kitchen, indoor and outdoor showers, a lounge area, a spacious bedroom, and NanaWall retractable glass walls that elevate the indoor/outdoor experience.
2. Shed-O-Vation Gives New Life to Old Shed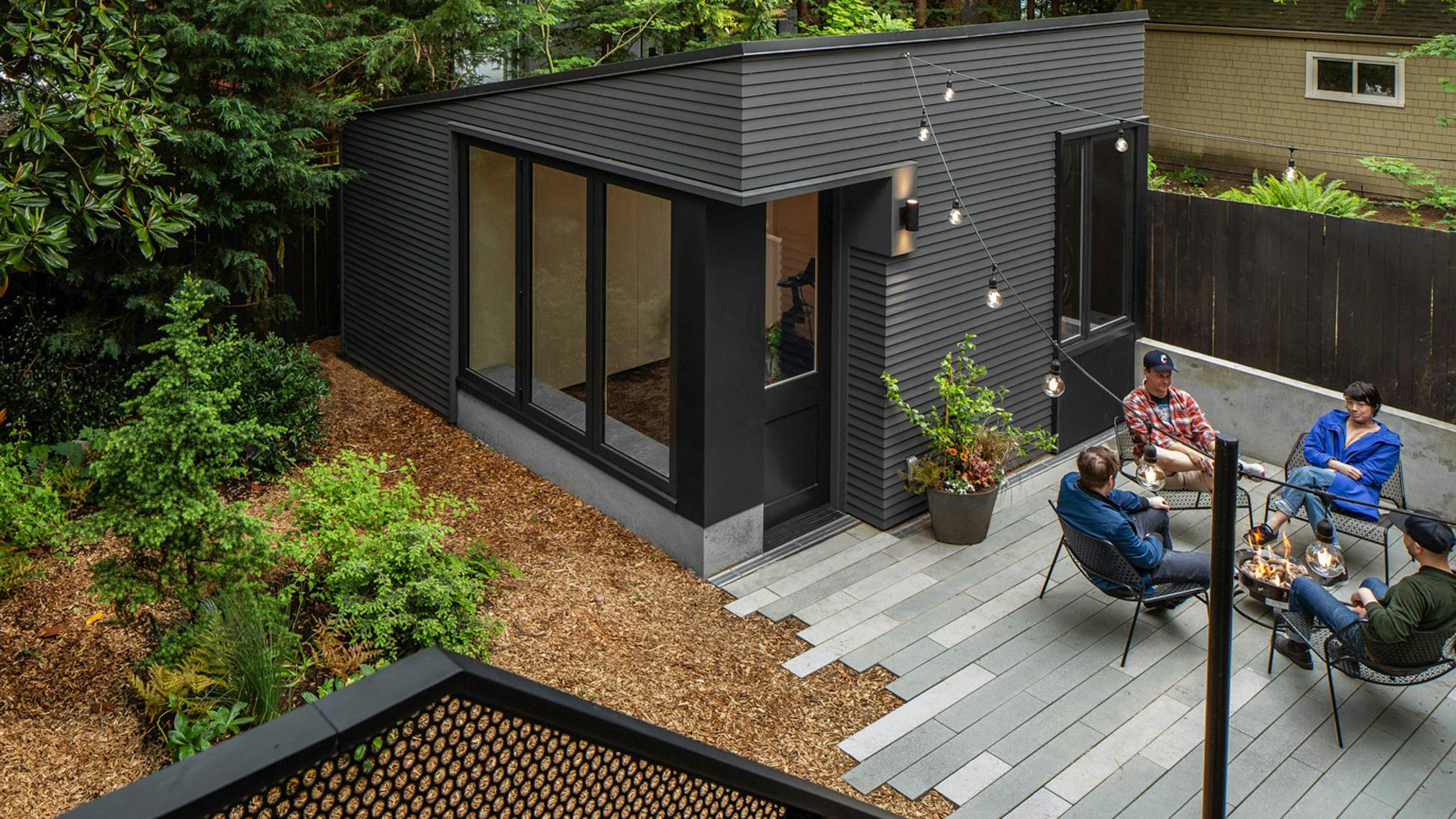 Having previously worked on the renovation and expansion of the main property, the homeowners called upon Best Practice Architecture once again to transform their ordinary storage shed into an office and gym. The new structure was expanded by 92 square feet and mirrored the contemporary aesthetic of the main house. Window-sized NanaWall moveable glass wall systems were installed to optimize natural light and a connection to the verdant backyard. It's time to reconsider that delipidated shed in the garden!
3. The Perfect Writer's Studio
Imagine working from this whimsical indoor/outdoor accessory dwelling unit. Perfectly nestled within a luscious, green landscape, this tiny living space checks off everything required for a productive workspace: vibrant natural light, healthy fresh air, and plenty of space for other amenities. Everything from the angled roof and wooden envelope to the clerestory windows and an open-corner NanaWall retractable glass wall makes the ADU stand out amidst its leafy background. It's like a getaway on its own!
4. Contemporary Office Space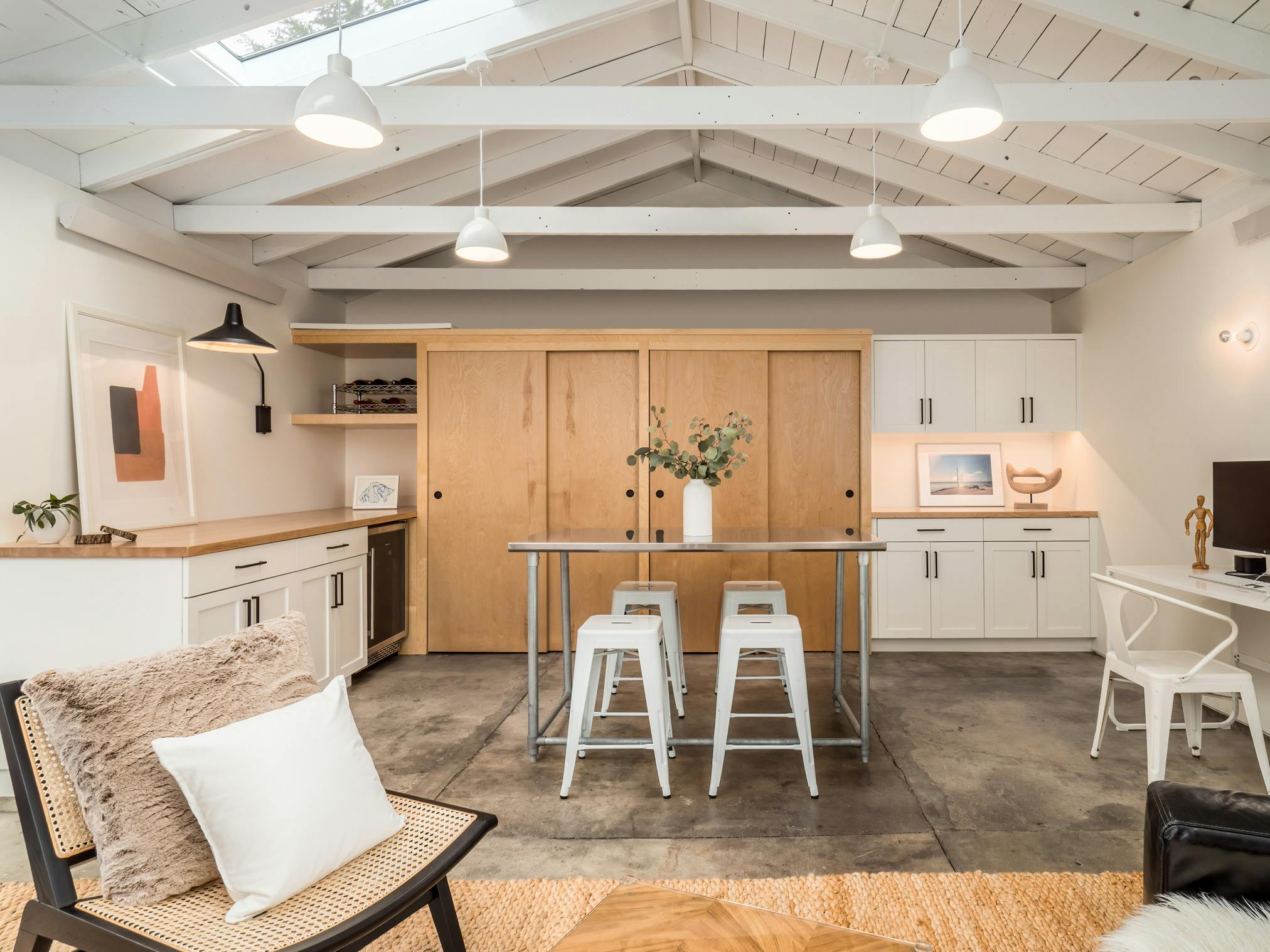 At first sight, you probably would have never guessed that this office space by Mutuus Studio was in someone's backyard. The attention to detail in its design choices is impeccable, from the built-in cabinets that offer plenty of storage, to the two NanaWall moveable glass wall systems (see hero image) that illuminate the interior with plenty of natural light. The weather-performing systems protect against inclement weather throughout the year and can be easily opened during warm weather months to ventilate the space with plenty of fresh air. We certainly wouldn't mind working from here!
5. The Most Ecologically Ambitious Renovation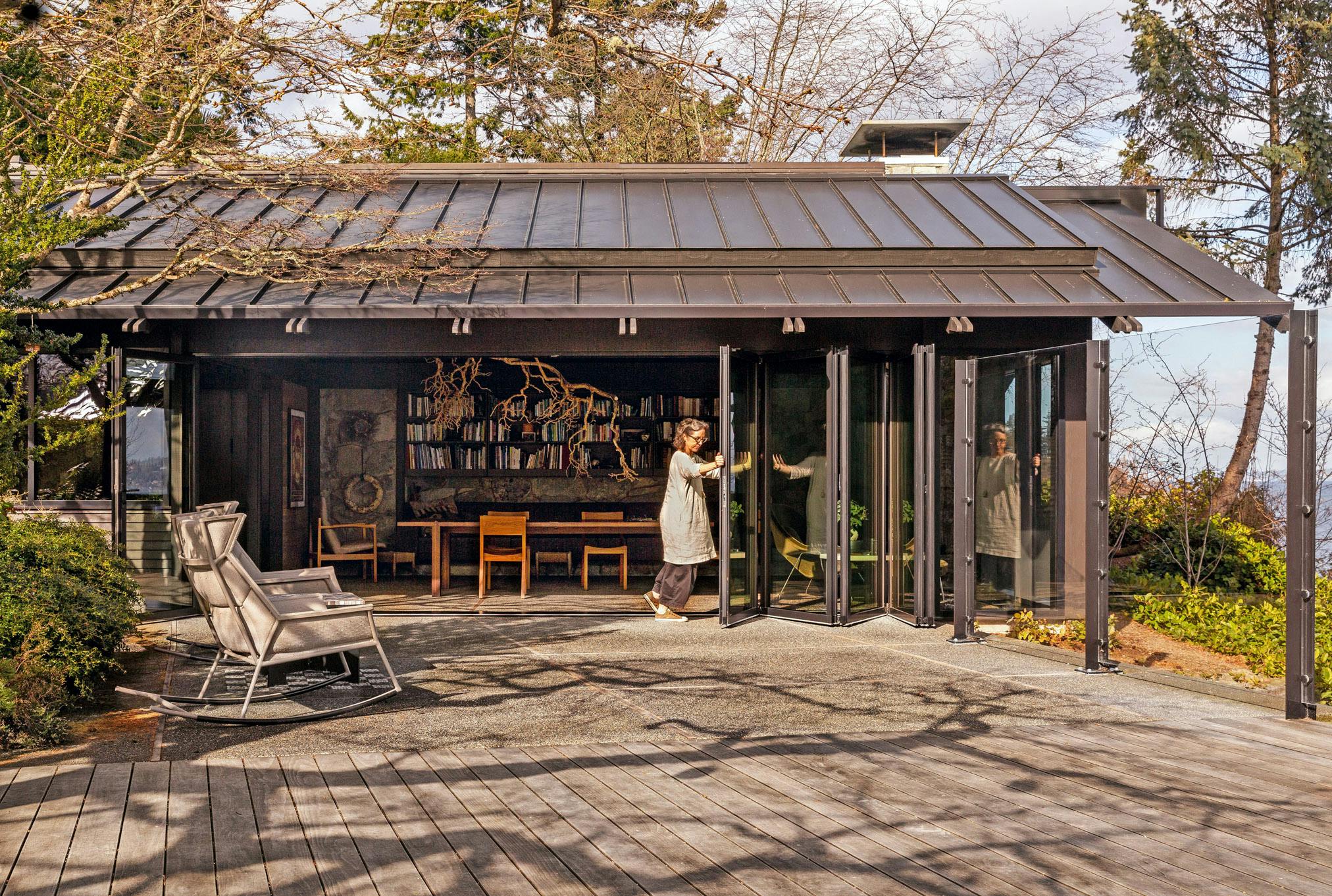 One of the most sustainably ambitious home renovations on the planet, Loom House, is perched on a bluff overlooking Puget Sound. The entire property utilizes sustainable building practices that comply with the Living Building Challenge requirements, including the detached multifunctional guest house. This smaller structure also houses the homeowner's office and a spacious gathering area that seamlessly extends to the deck via floor-to-ceiling retractable glass walls. Talk about an authentic connection to the outdoors!
6. No Backyard Space? No Problem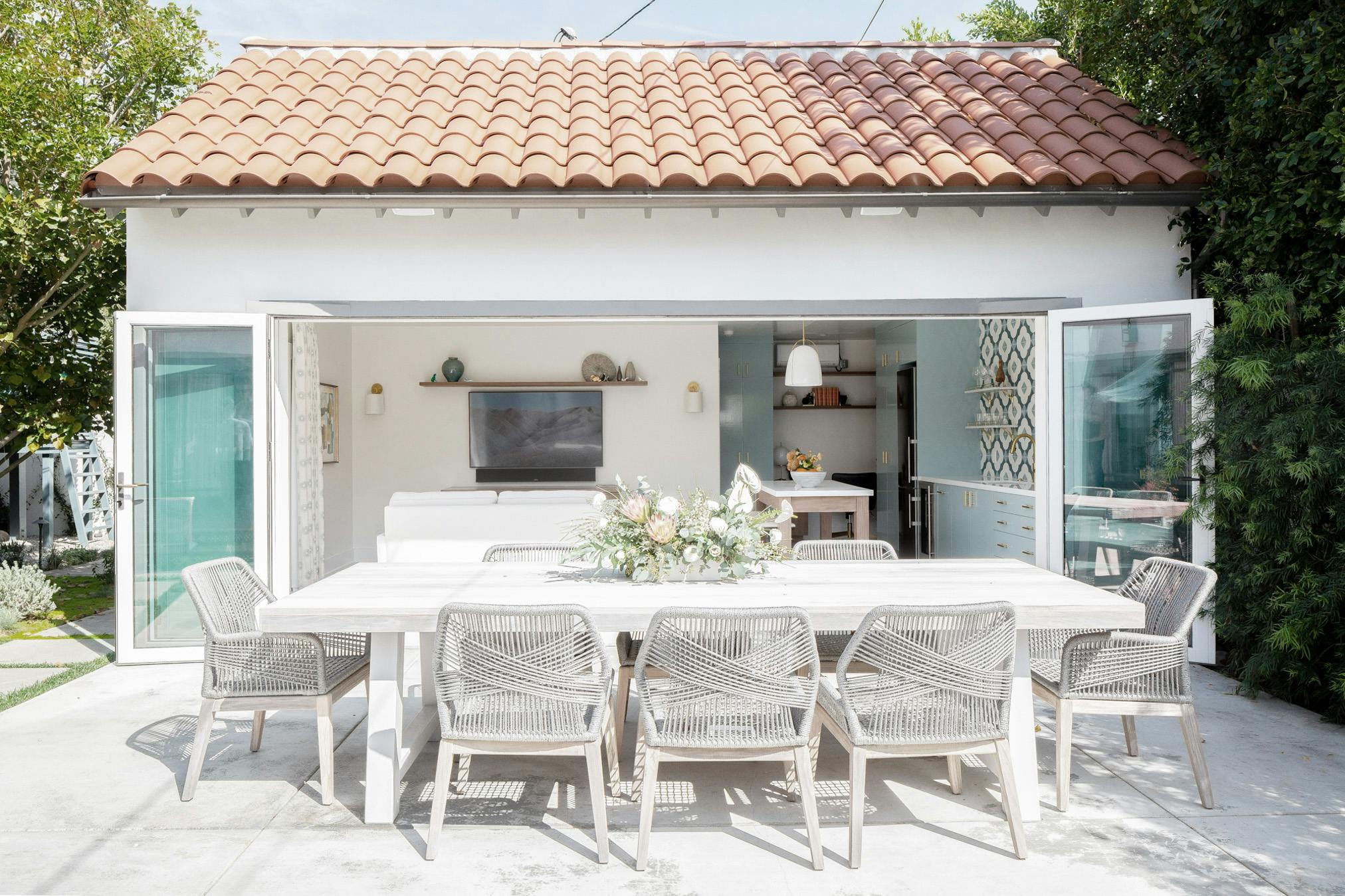 An underutilized garage was transformed into the ideal indoor/outdoor entertaining space and guesthouse with only a few minor additions. A garage renovation allows homeowners who may not have enough backyard space to have an accessory dwelling unit while eliminating the construction costs of building a structure from scratch. In this garage transformation, moveable glass wall systems replaced the old garage door for a flexible opening that completely eliminates barriers to the outdoors. FoldFlat® technology allows the panels to fold all the way back and parallel to the opening for seamless transitions.
7. Two-Story ADU Doubles as Pool House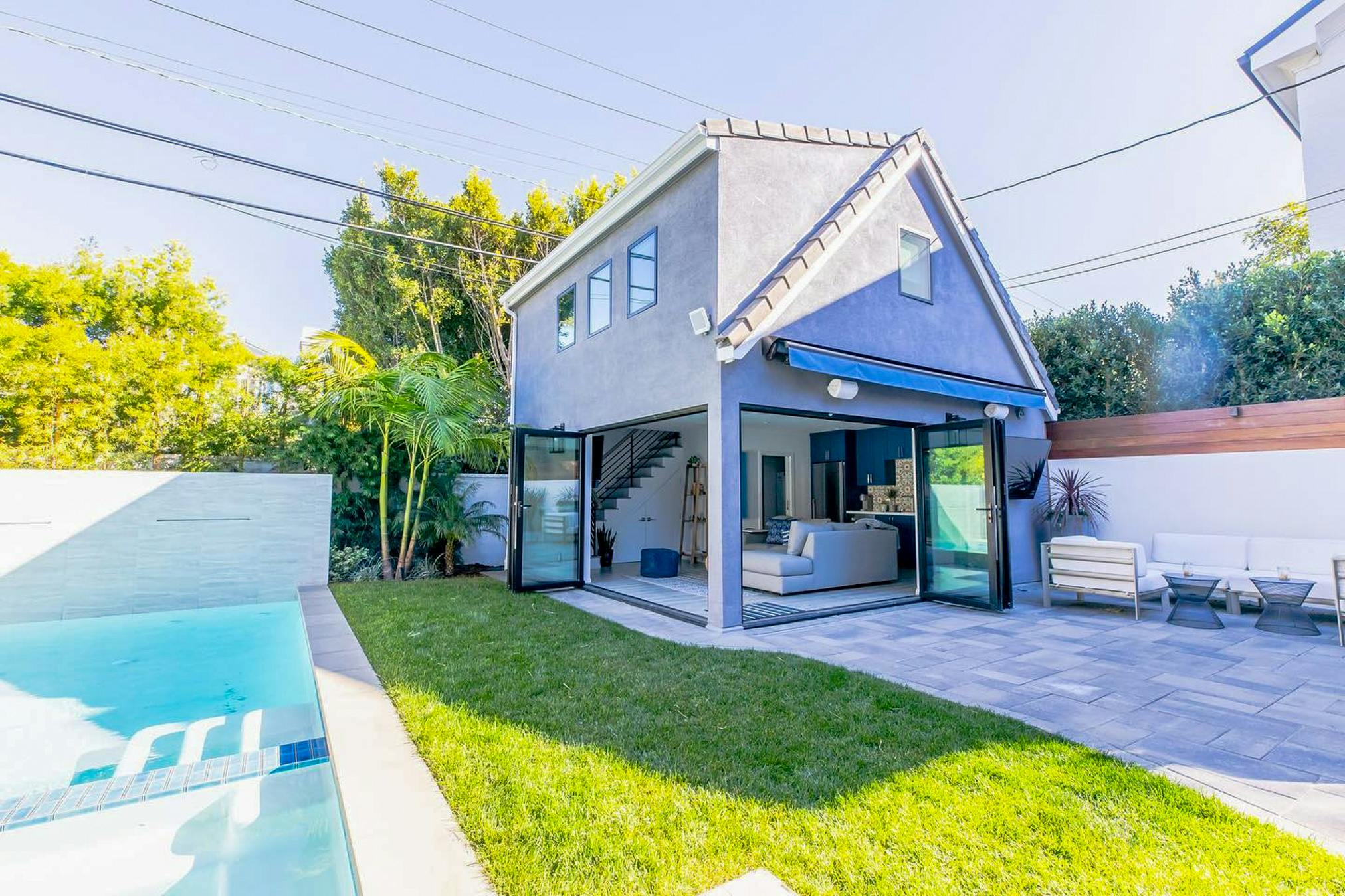 Who would have thought that tiny living spaces can also be luxurious? Even the smallest of dwellings can be elevated with flexible design solutions like the retractable glass walls at this two-story ADU by NA Design Builders. What was previously a single-story garage structure was fully renovated into the ultimate multifunctional space that serves as both a poolside lounge and guesthouse. The two NanaWall systems allow the space to completely open to the outdoors for seamless transitions into and out of the pool when entertaining. How neat!
Final Thoughts
The potential ROI of accessory dwelling units is appealing enough to consider adding them to our homes. With the appropriate design elements, they are sure to add value to your property as well as optimized functionality. Flexible design solutions like moveable glass wall systems can significantly maximize the available space as well as the indoor/outdoor experience. Additionally, NanaWall systems offer advanced weather performance, various thermal efficiency options, the thinnest frames on the market, and various other customizable features. So, how will you be customizing your ADU?
Learn how others leverage NanaWall moveable glass wall systems in residential applications in our extensive gallery of projects!