7 Unique Design Ideas with Exterior Moving Glass Walls
By NanaWall Systems, January 27, 2021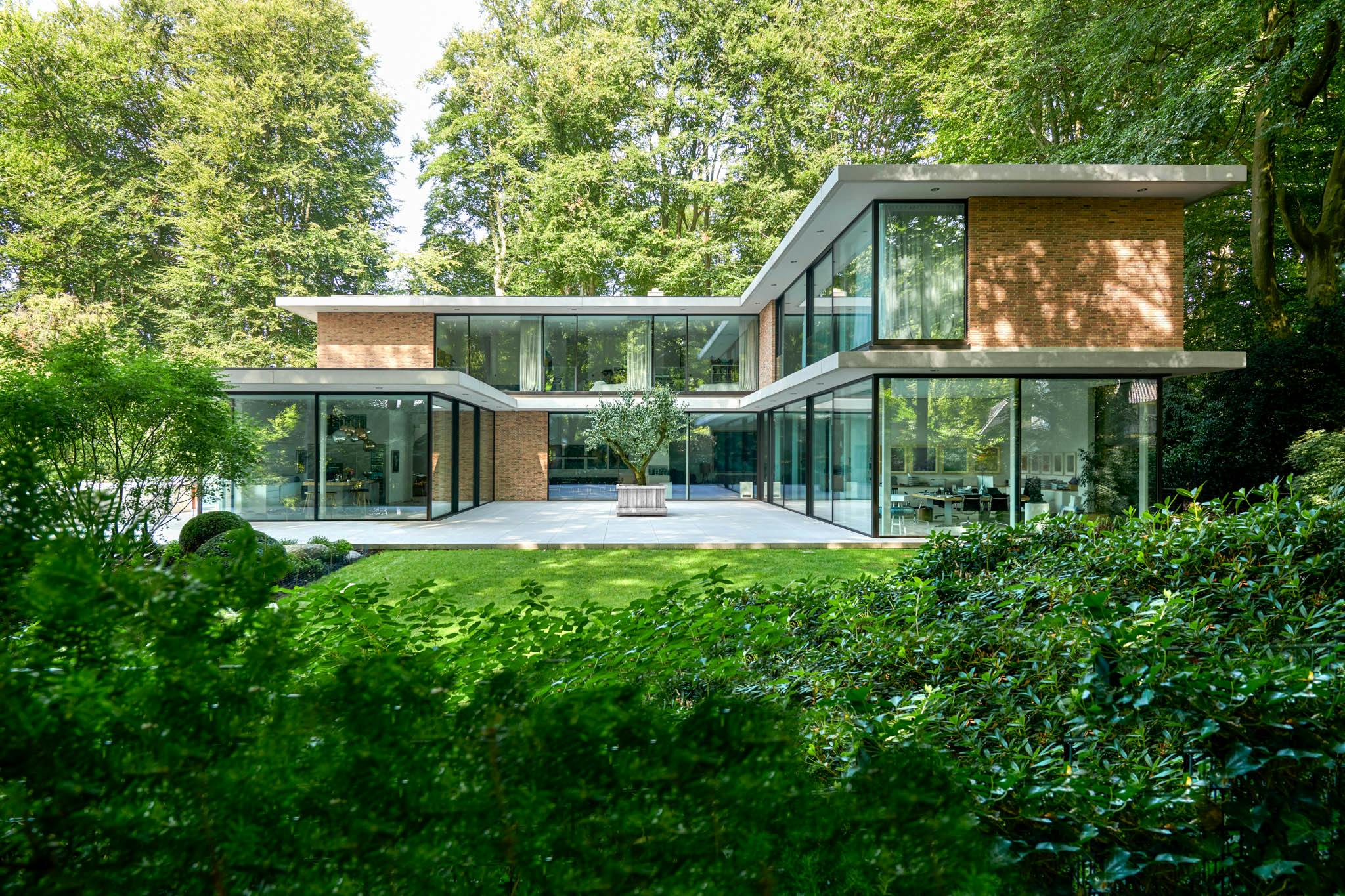 The appeal of exterior moving glass walls extends beyond aesthetics. When we think about our homes, we picture a sanctuary-like place where we can unwind from the stress of the outside world. In some cases, our dwellings may serve as multi-functional spaces where day-to-day activities like work and schooling are taking place. Regardless, the question of how we can better improve our homes is ever-present as our needs change over time. Below, we offer various design ideas where exterior moving glass walls reigned supreme.
The Appeal of Exterior Moving Glass Walls
Exterior moving glass walls offer flexibility and more. These systems can immediately extend spaces into the outdoors, both literally and visually. As our wellness has become an increasing concern, exterior moving glass walls offer large openings that invite healthy fresh air and mood-boosting daylight. Now with weather performing advancements like NanaWall systems' numerous thermally broken operable glass walls, the possibilities are endless.
Seven Exterior Moving Glass Wall Designs, Limitless Possibilities
1. Floor to Ceiling Glass Walls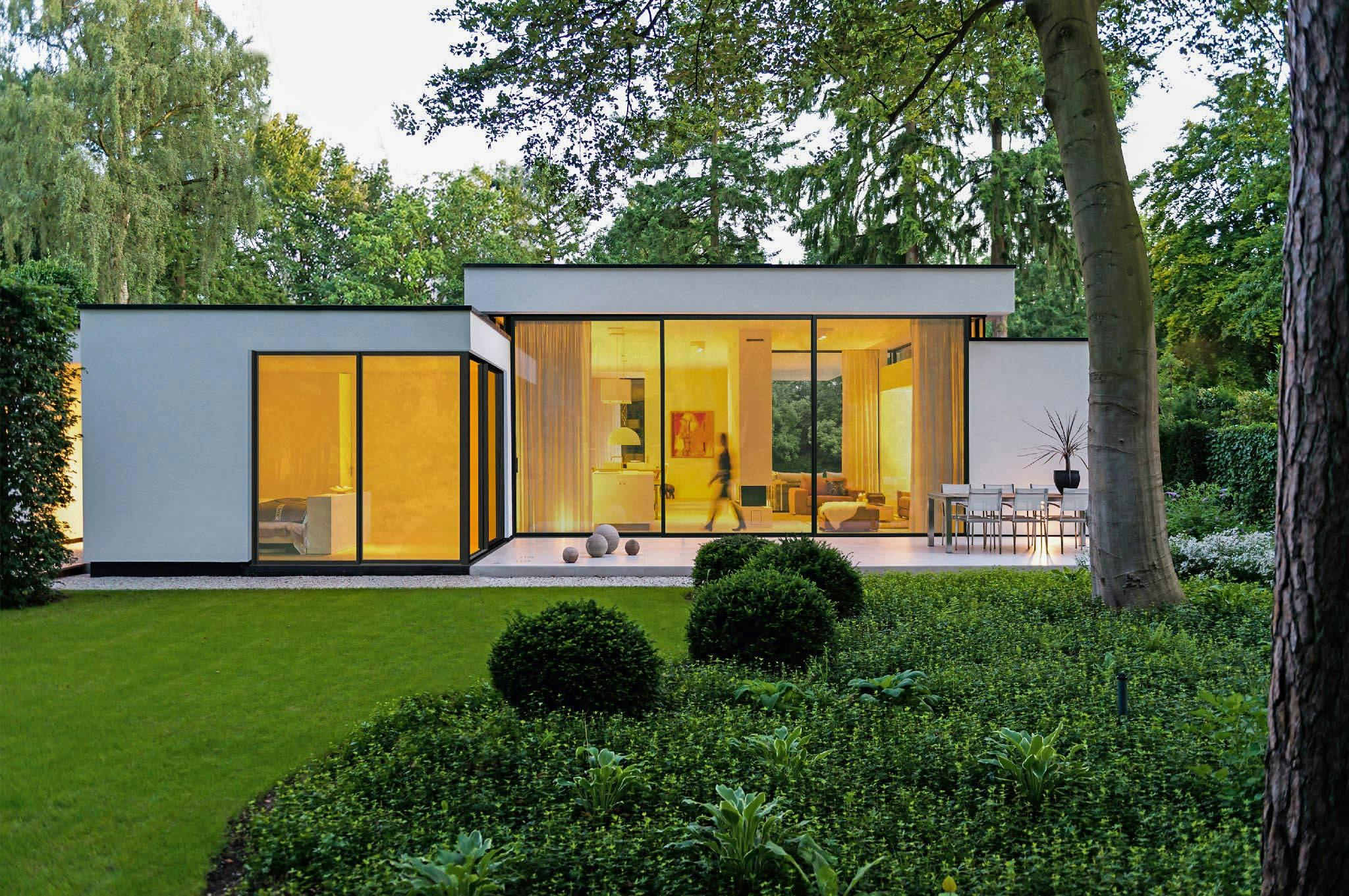 Nothing screams modernism like an all glass façade. Now imagine if the walls could move. Aside from offering a high-end curb appeal, floor to ceiling glass walls excel in creating biophilic homes by seamlessly blending the outdoors with residential interiors. Rooms are flushed with endless daylight and when opened, constant fresh air flows throughout.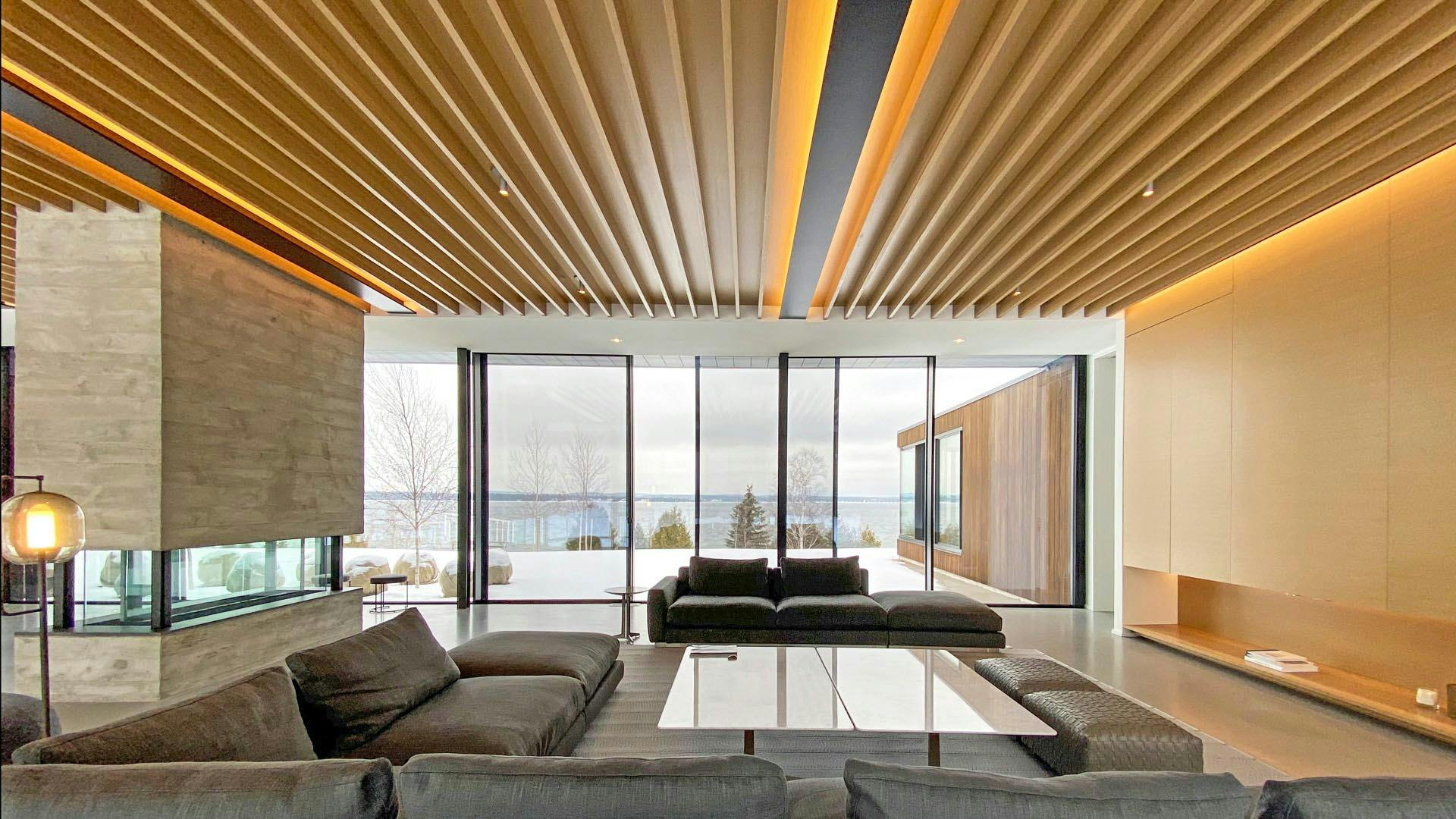 The award-winning system, cero®, offers full floor to ceiling sliding glass panels with the option of recessed top and bottom tracks. Paired with ultra-thin aluminum frames and an innovative roller system for smooth sliding and operation, cero allows for maximum transparency with the largest panels offered by NanaWall.
2. Curved Glass Walls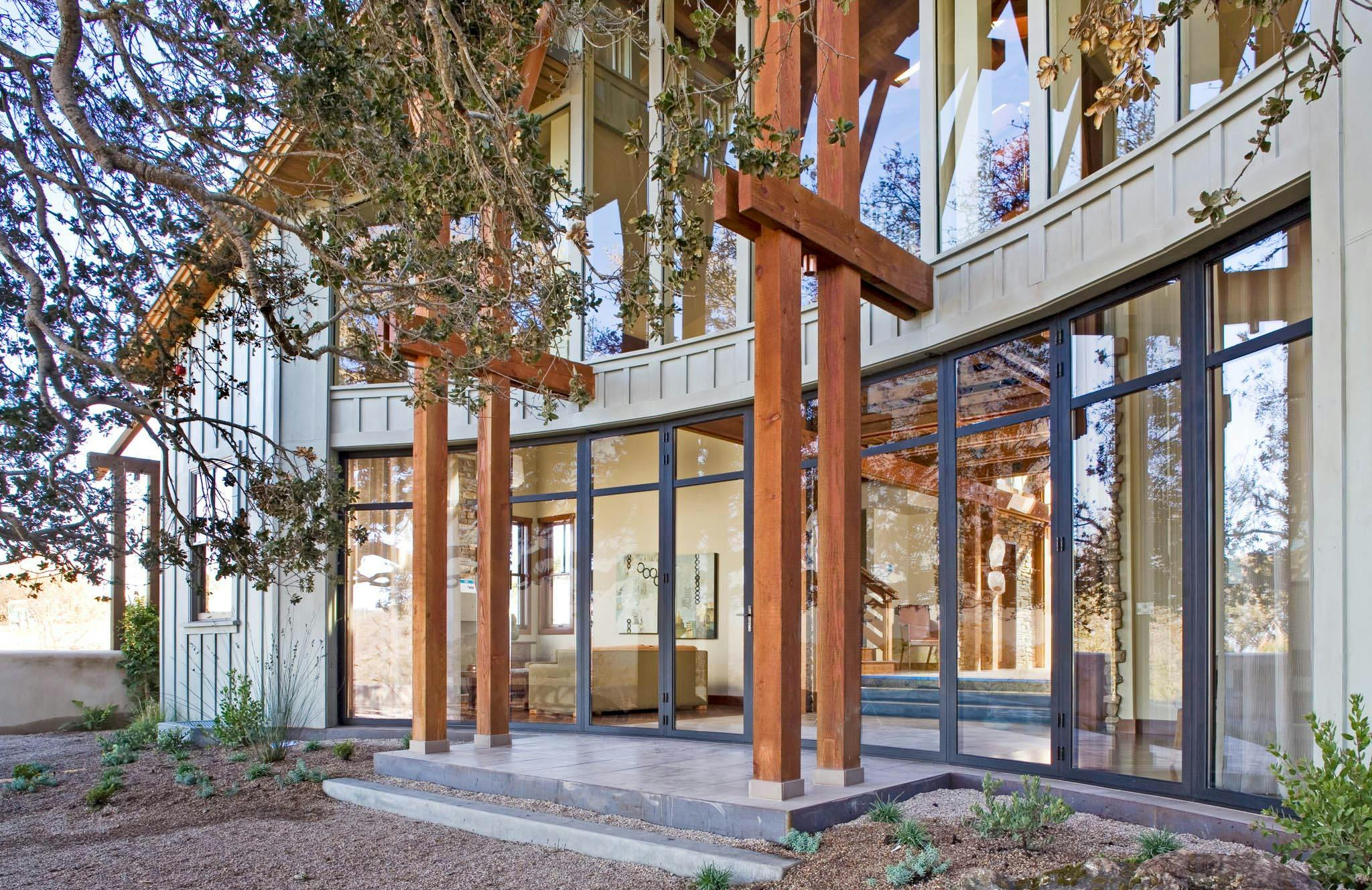 Curved exterior moving glass walls add another layer of individuality and personalization to an otherwise customary home design. Regardless of how wide the opening is, curved glass walls allow natural light to penetrate residential interiors as well as fresh air.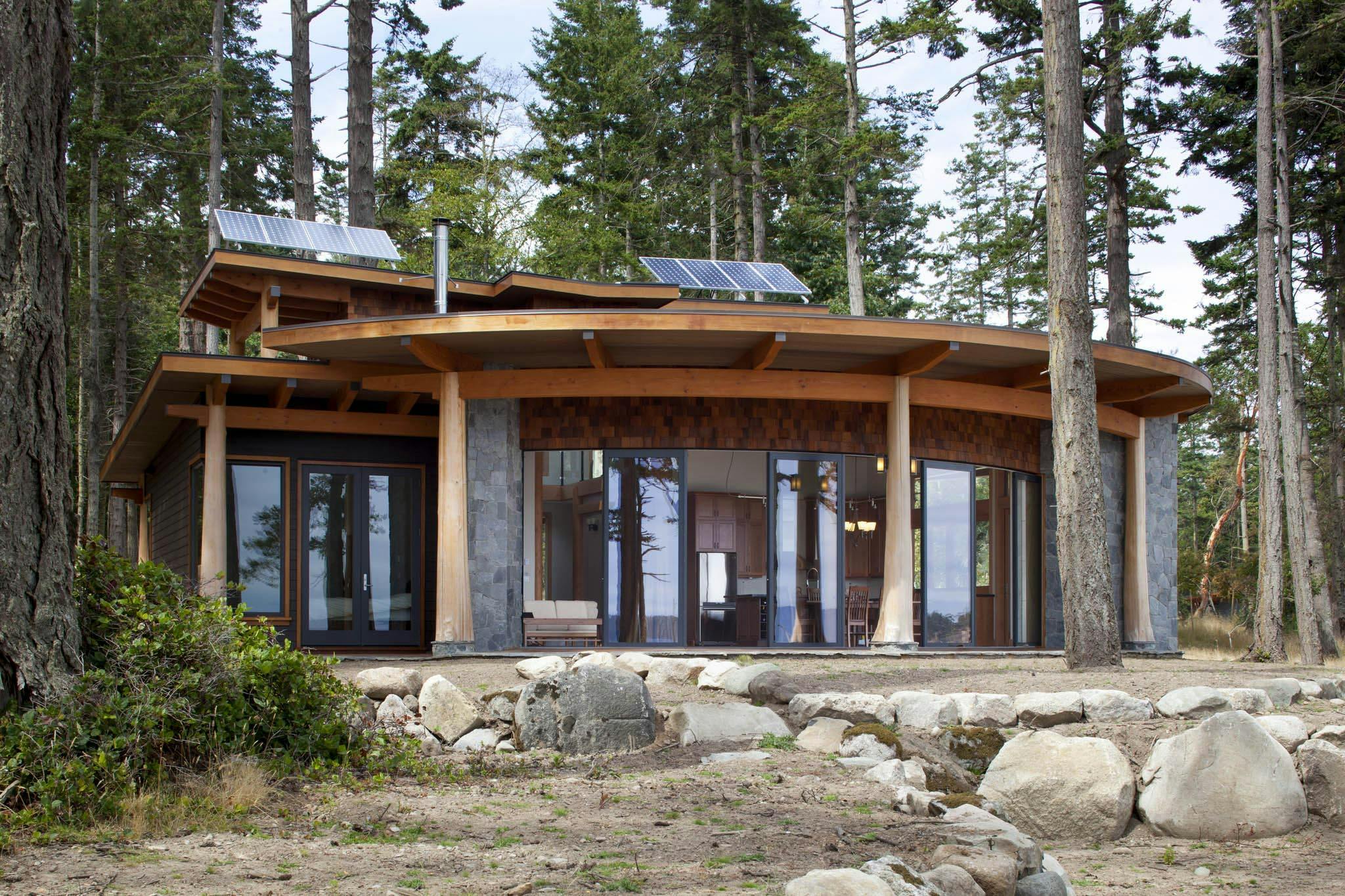 NanaWall offers curved glass applications in both folding door systems and sliding glass walls. The panels glide on their respective tracks just as easily as a customary system. This sophisticated configuration can be achieved in numerous heights and widths.
3. Simulated Divided Lites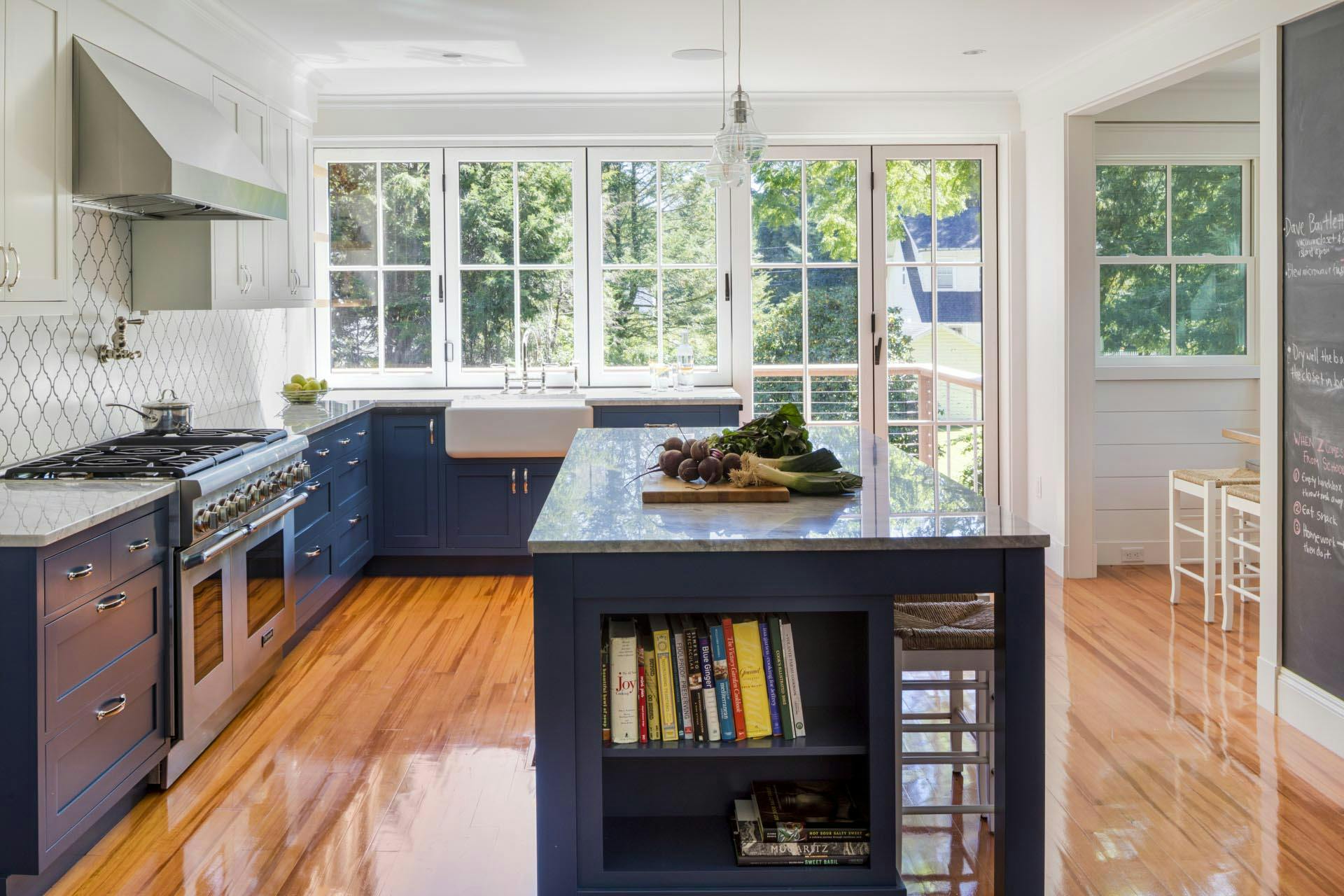 Divided lites add visual interest and a complementing charm to an exterior glass wall façade. When preserving traditional home styles is of concern, divided lites seamlessly blend the modernism of glass with the classical charm of historic architecture. This customizable feature can also complement overarching contemporary aesthetics or coordinate with adjacent window fenestration.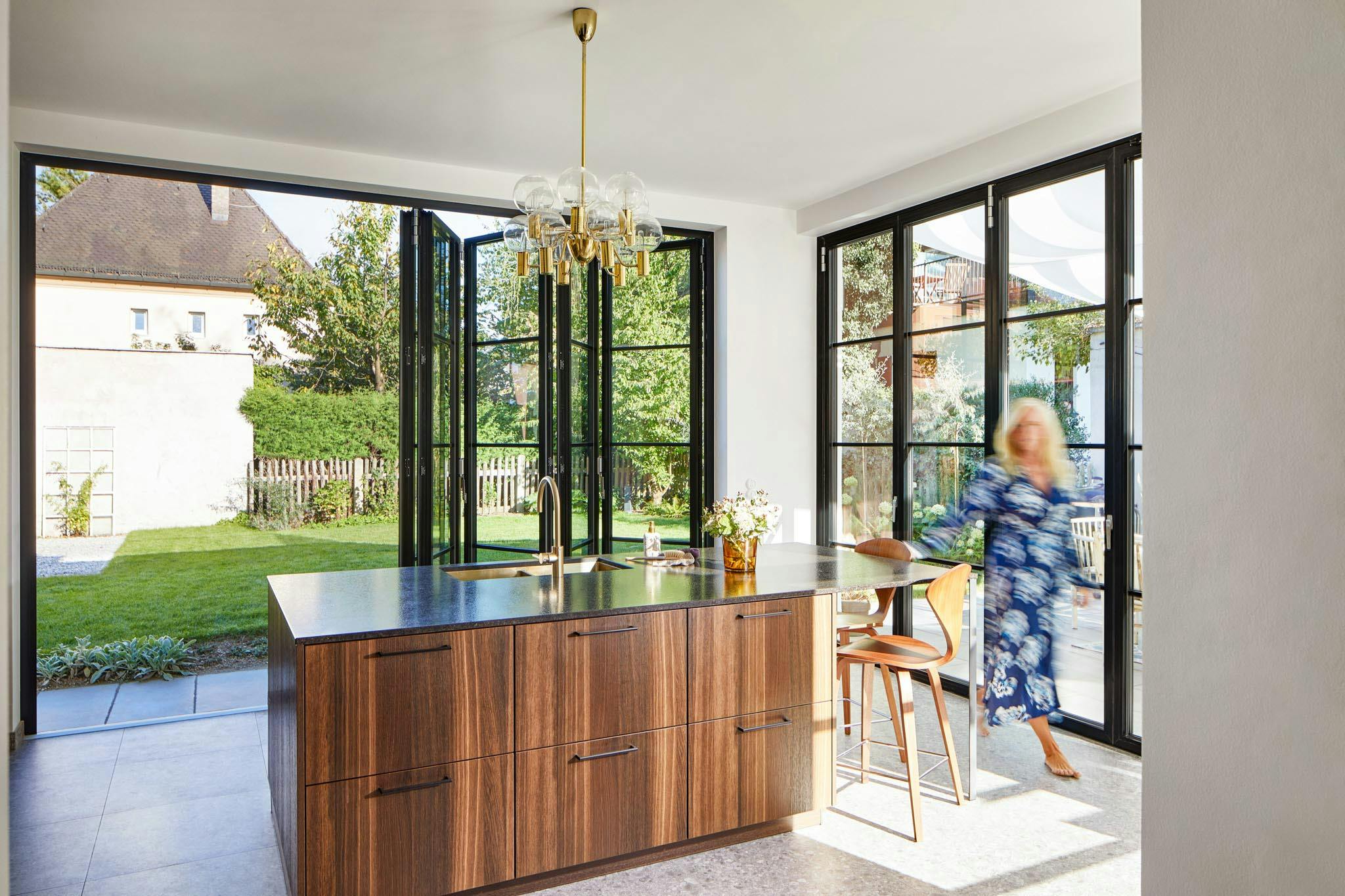 What's the difference? Whereas divided lites tend to describe fenestration with multiple panes of glass separated by narrow pieces of wood or metal known as mullions, simulated divided lites create the illusion of multiple separated panes with the mullions attached over the glass. Simulated divided lites are available with all NanaWall sliding and folding door systems.
4. Kitchen Transition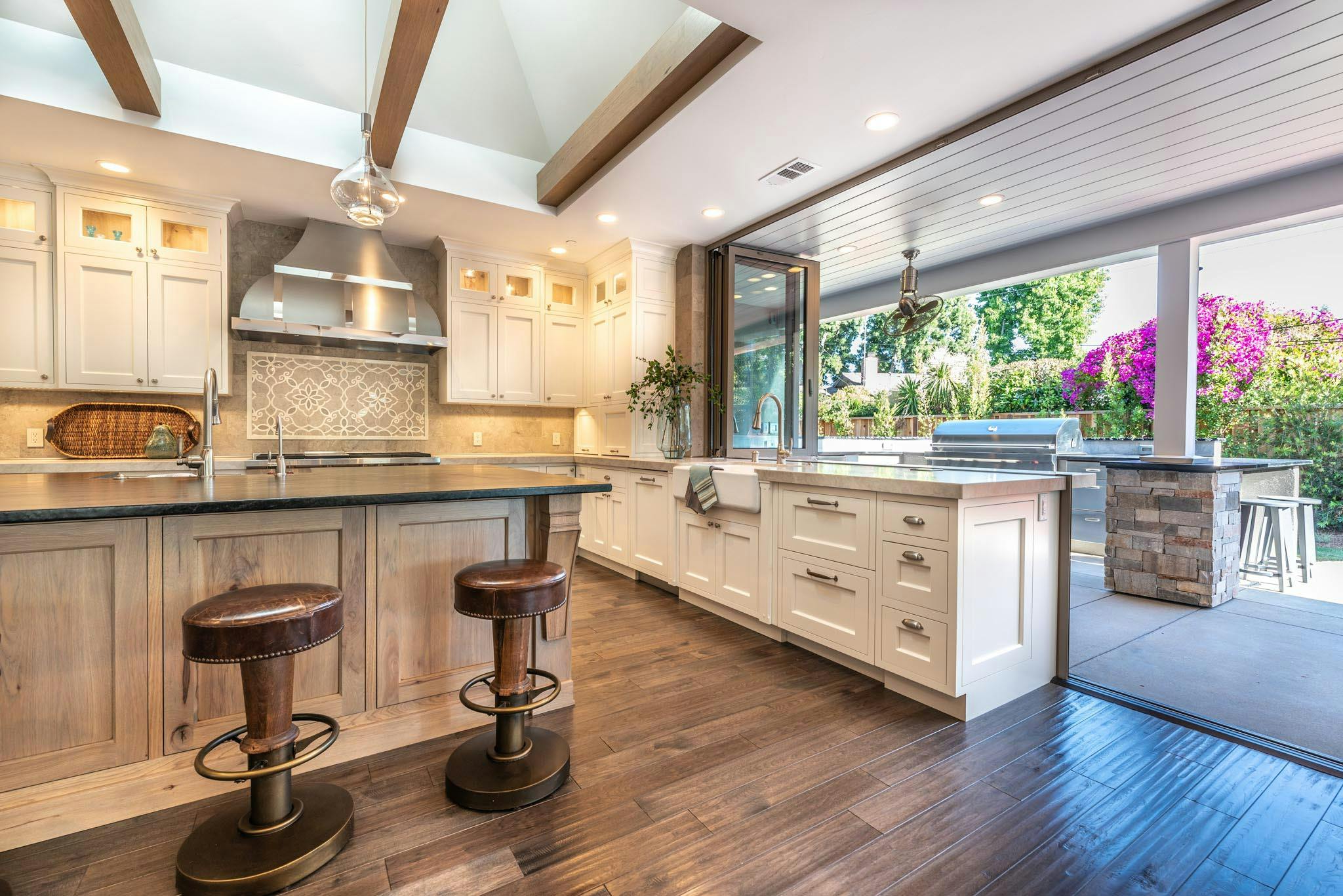 Recreate the feel of outdoor dining from the comfort of your home. A Kitchen Transition effortlessly blends the heart of the home with the outdoors, creating the perfect entertainment area for guests and family members alike. Avoid struggling to carry kitchenware and food outside through a limiting traditional door option with a pass-through counter that can double as a bar or buffet.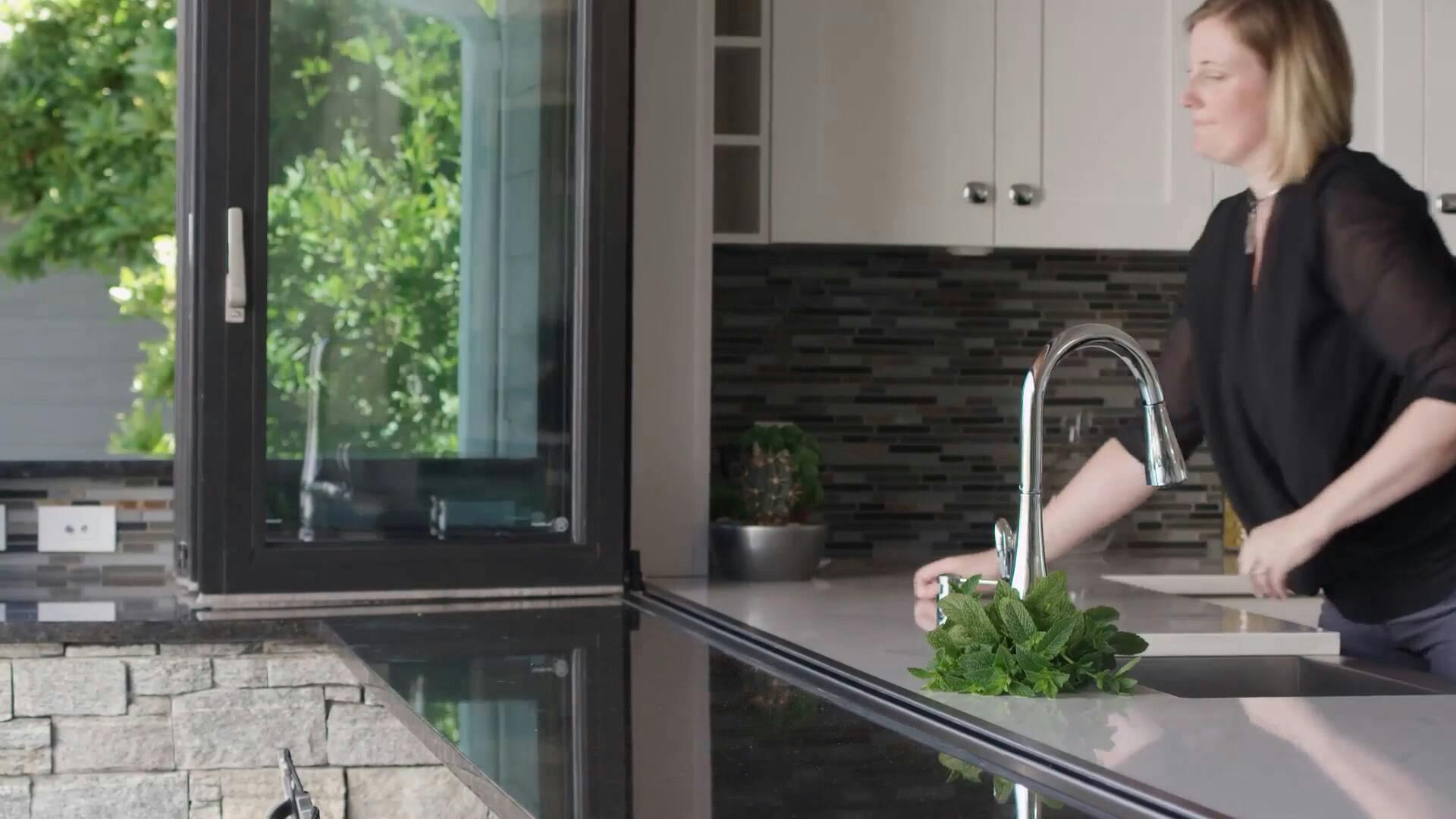 This configuration is built with dual height bifolding glass windows and glass walls that connect with a powerful seal at the counter's end. Open the window section, the wall section, the swing door, or the entire system. NanaWall systems offer Kitchen Transitions in wood, aluminum, and clad options and both in folding and sliding options.
5. Bathrooms with a View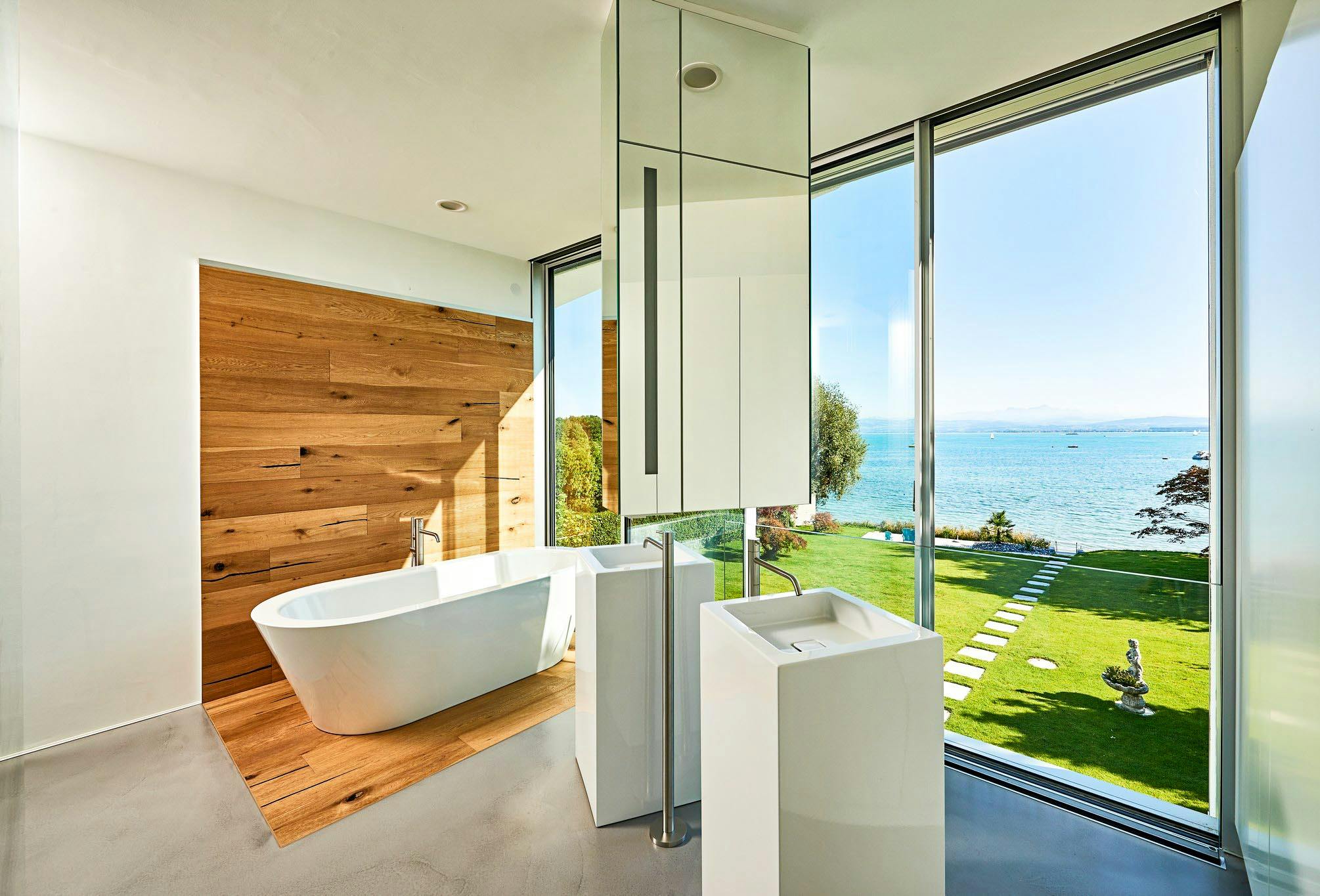 Embrace a whole new bathing experience with an indoor/outdoor bathroom. Exterior moving glass walls open residential areas to serene nature views and daylight for the ultimate relaxation space. When opened, enrich your senses with fresh air and the naturally occurring scents of ocean waters or perhaps rich tree canopies.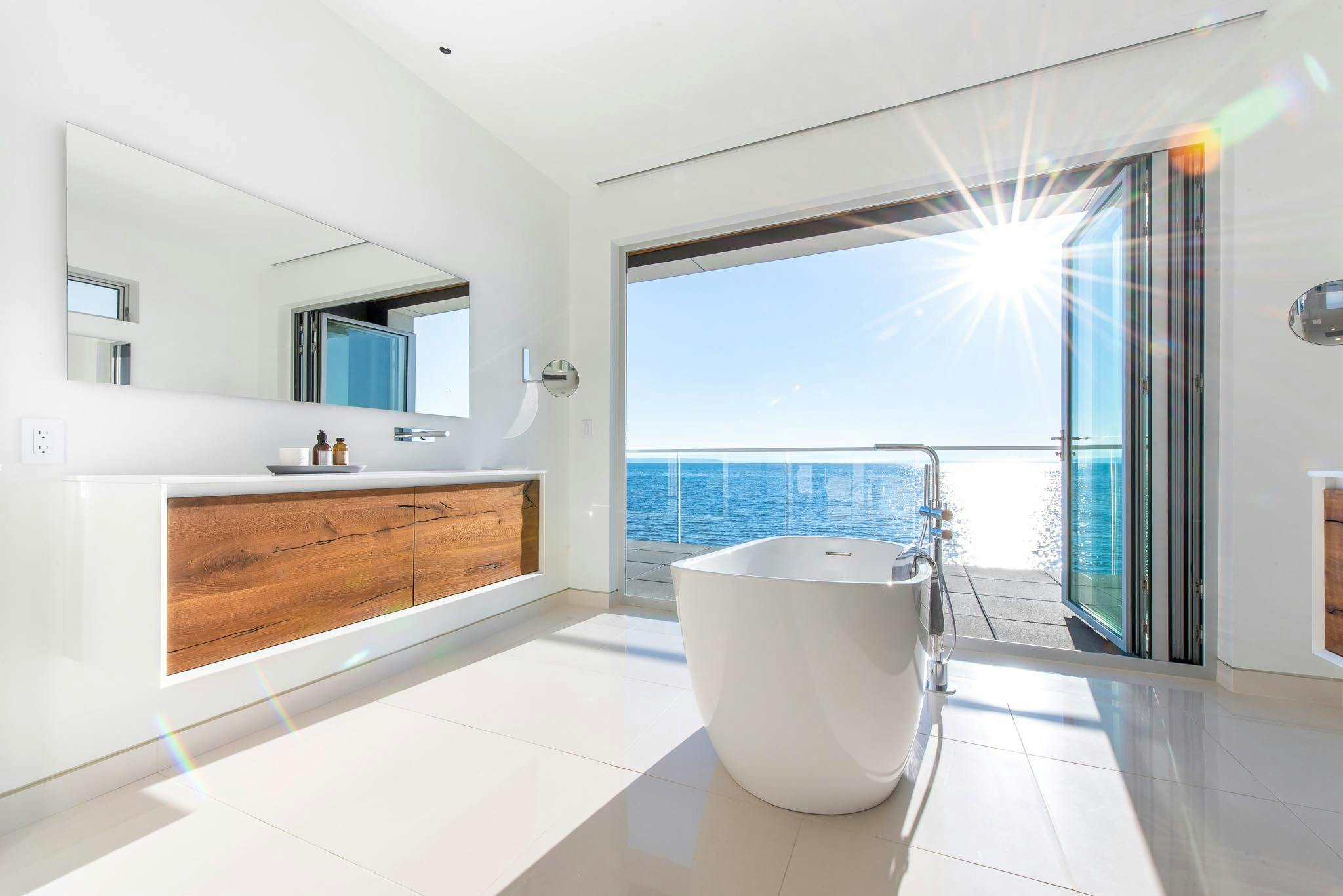 Not so Wide operable glass wall applications make smaller residential spaces feel expansive. With a smaller NanaWall system opening, the sense of usable space is expanded and solid wall barriers to the outdoors are eliminated. Barely-there frames offer picturesque views and a connection to the outdoors that can only be compared to a resort-like experience.
6. Open Corner Design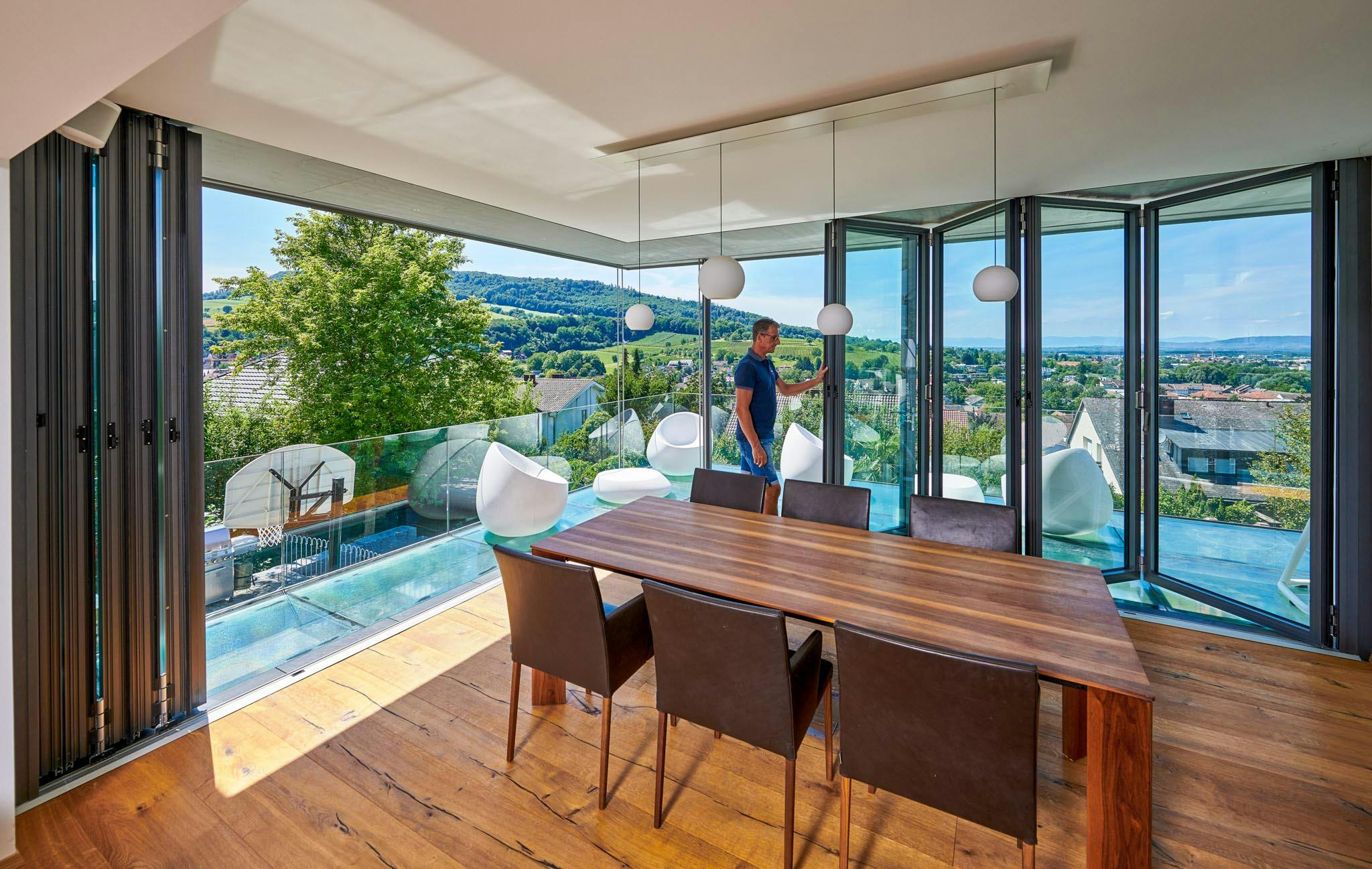 The flexibility of NanaWall systems meets any design demand. An open corner configuration maximizes the functionality of exterior moving glass walls by allowing them operation past one traditional linear wall application. Homeowners have the option of opening one, two, or more walls within the same room to create an outdoor area on the fly.
In sliding glass walls, an enhanced horizontal roller and guide track design allows individual sliding panels to move effortlessly and intelligently around corners, posts, and anywhere else your design may demand. Stainless steel rollers glide on a stainless steel track to ensure single-handed operation despite panel size.
7. Frameless Glass Walls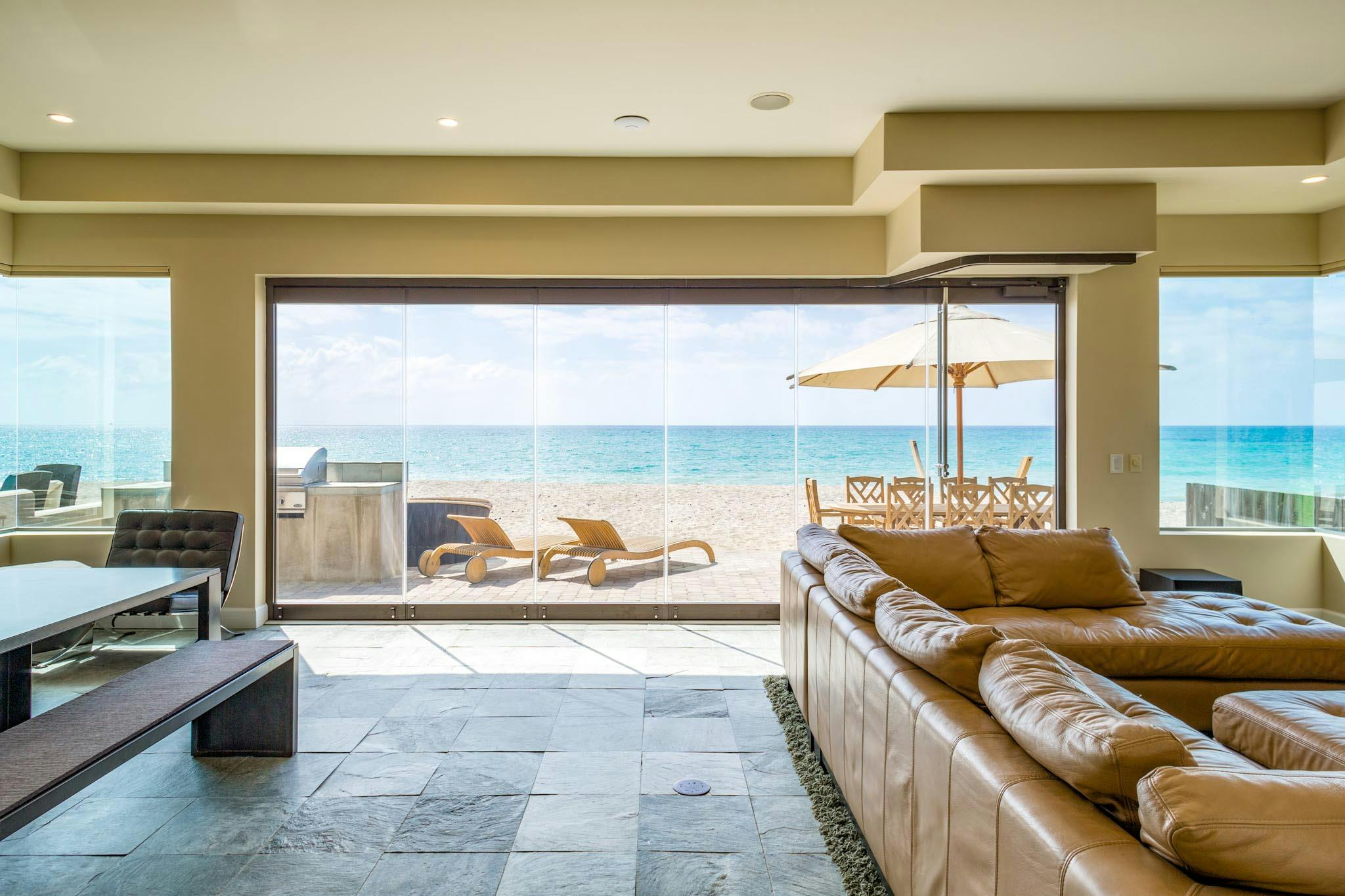 Take all glass facades to another level with frameless exterior moving glass walls. Beyond the clean-lined aesthetics of all glass sightlines, these barely-there systems are ideal where views are the top priority. Narrow, continuous, horizontal rails create streamlined appearances with customizable options like cornerless configurations and unlimited widths.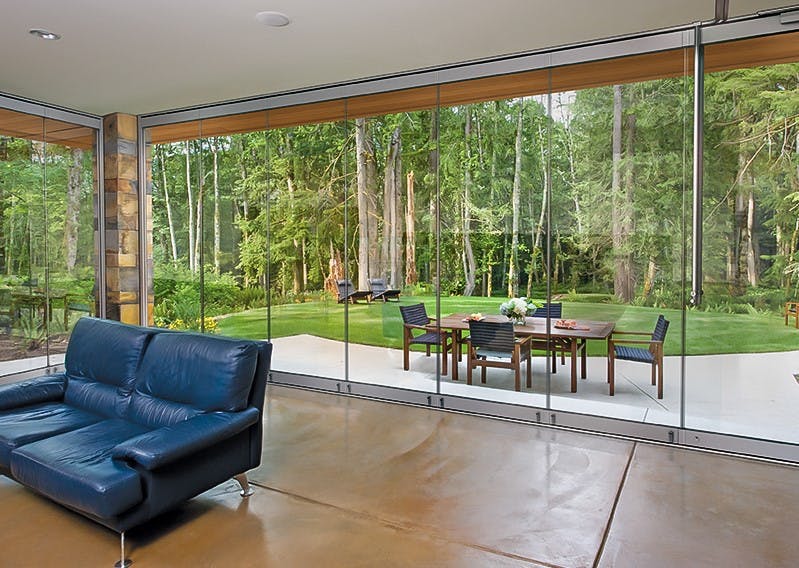 NanaWall frameless glass walls are available in folding, center pivot, and single track sliding options with no vertical profile. These minimal systems excel in ease of operation and long-term performance, much like their framed counterparts. Swing panels are available to facilitate ingress and egress when the systems are closed.
Discover various other unique exterior moving glass wall applications in our extensive residential project library!