A Home Built for a View
By NanaWall Systems, November 15, 2017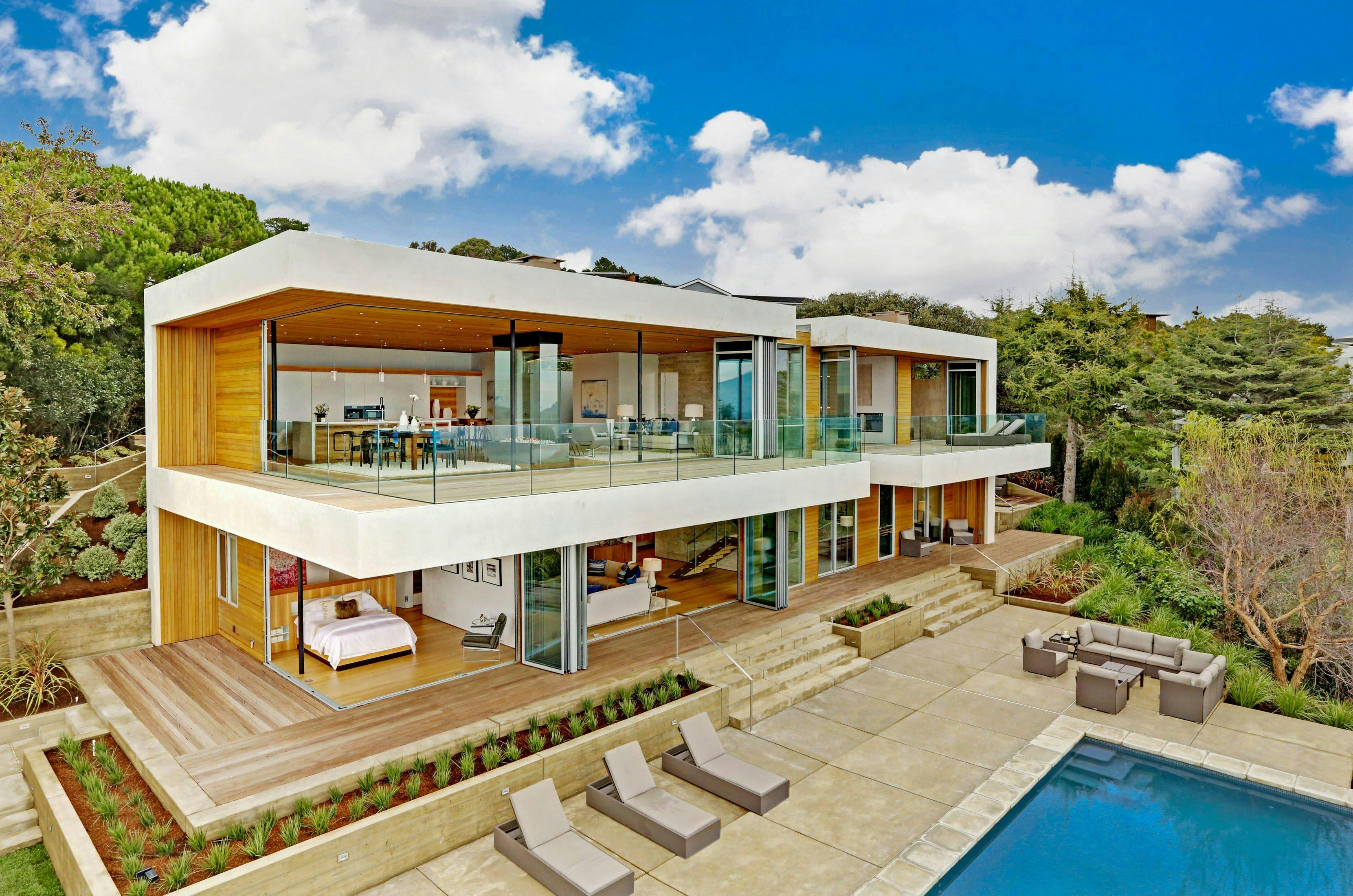 Even a momentary glance at this stunning home in Tiburon, California makes the inspiration for which it was built very clear: the view.
Once a single-story ranch built in 1959, the home is now a two-story jewel-box filled to the brim with matched Olivewood veneers, French limestone, custom finishes, and smart home technology. Opening glass HSW60 NanaWall systems guarantee its staggering views are the home's central feature while also allowing the residents to take full advantage of the mild Tiburon micro-climate. Even upon waking, the residents of this home can enjoy dramatic views of iconic Mount Tamalpais, Marin Headlands, the Golden Gate Bridge, and the San Francisco Bay without so much as rising from bed.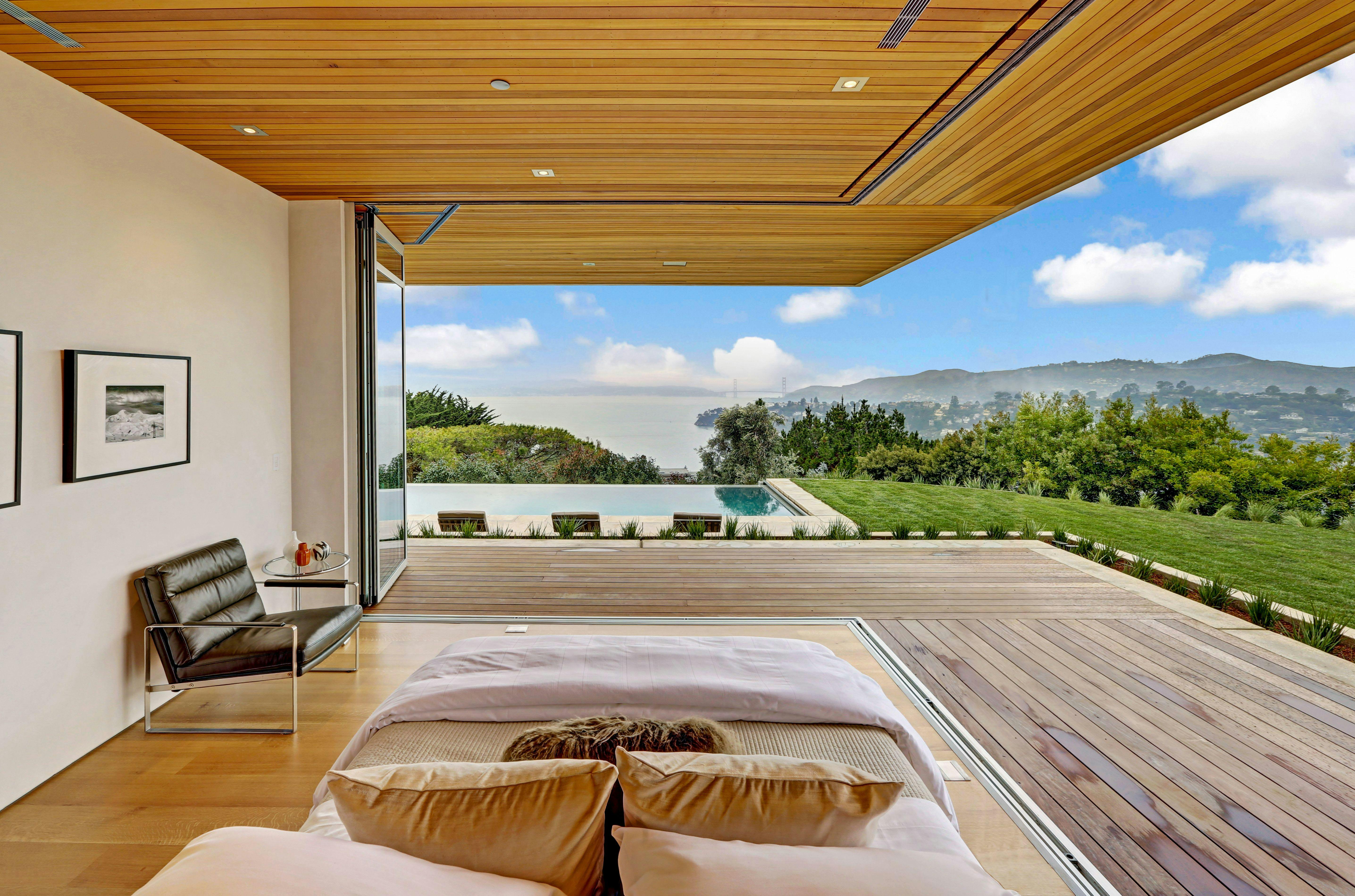 The HSW60 is an individual glass panel system that rides on a single track and is NFRC rated for energy efficiency in all climates.
Five HSW60 systems of varying sizes clothe nearly the entire back exterior of the home, enabling it to open completely, and recess all barriers between itself and its beloved views at will.
"There's naturally a panoramic view and we didn't want any obstruction. Our design removed that visually distracting element and gives this feeling like you're suspended in air," says builder Lowell Strauss, owner of spec building firm Amalfi West, LLC. The lack of visible headers and framing allows the roof to appear weightless. Opening glass NanaWall systems enhance that feeling of suspension.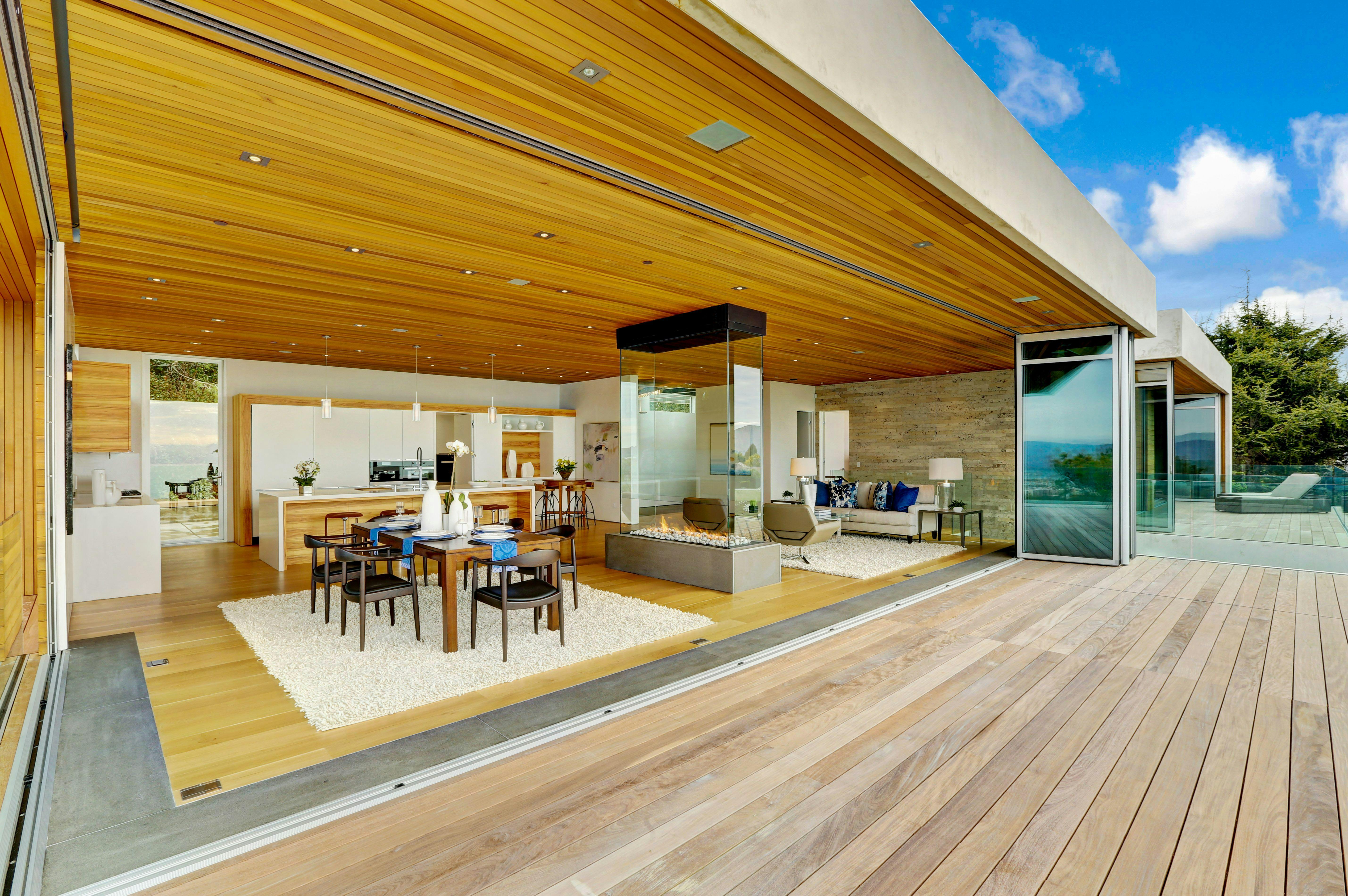 Glass is used liberally throughout to continuously imbue the home with that sense of suspension, light, and weightlessness. The great room, with its views, revolves around a floor-to-ceiling fireplace housed completely in glass.
A four-bedroom, four-and-a-half-bath modern masterpiece of a reconstruction, this home set records when it closed at $13 million in 2016 after only two weeks on the market. It was the largest reported sale in the last 10 years in Tiburon and it holds the highest-price-per-square foot record for any Tiburon sale.
Questions about how our HSW60 system can maximize your view? Email us at info@nanawall.com. To view more residential applications, feel free to download our new Residential brochure.