A Modern Glass House
By , September 18, 2013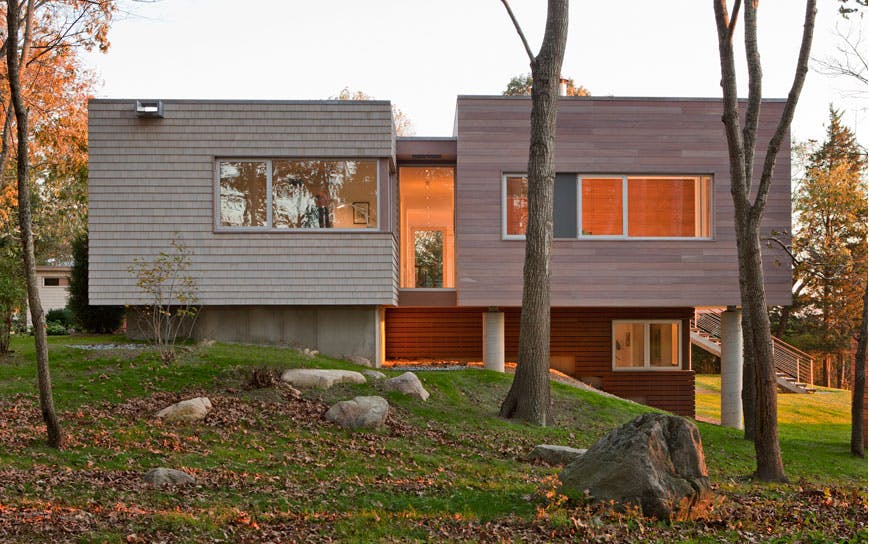 Rick Guidelli, contractor and homeowner of the Westport River House, claims that he got into the industry by accident. After landing his first job in construction, he worked his way to owning a custom building firm in Massachusetts along with partners Gary Gilman and Doug Bellow. Today, about twenty-five years later, their work has been published in magazines and their projects have been awarded the LEED Sliver award, the Anthony C. Platt Award, the Housing Design Award and the Small Firms/Small Projects Design Award by the Boston Society of Architects.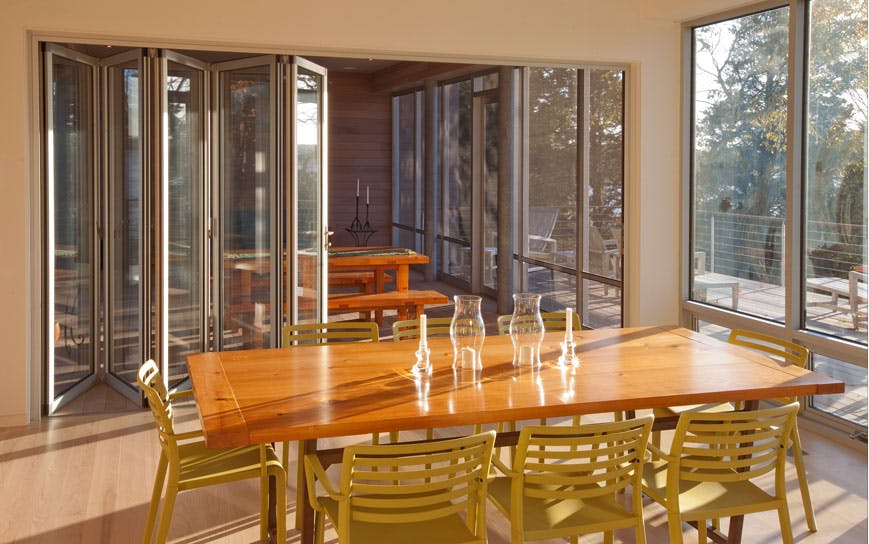 The NanaWall folding glass wall systems folds open to create a seamless transition between the dining room and the screened porch.
After coming across NanaWall systems in numerous homes of his clients, Rick knew that he wanted to include a NanaWall feature into his own home. "I like the NanaWalls. They're great. The hardware is great quality and they're not difficult to use or install" says Rick who opens up the NanaWalls first thing every morning. He adds, "The opening really puts you outside."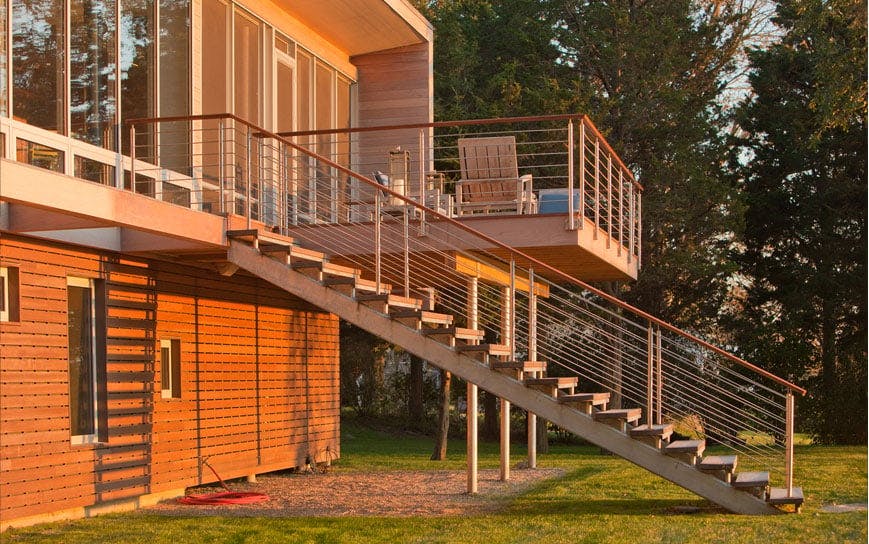 By extending the original foundation of the house and by adding to it, Rick created himself a new house with an open floor concept, which he uses for entertaining friends and family.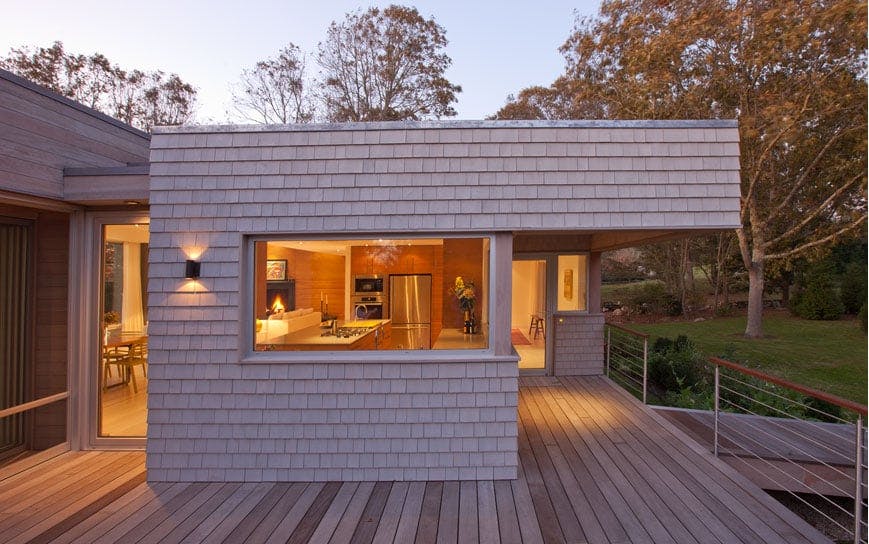 From indoors to out and from public to private living spaces, The Westport River house showcases Gilman, Guidelli & Bellow's talents and captures the beauty of balanced living. For more information about The Westport River House. For more information about NanaWall's glass wall products, view our full selection. Photo Credit: Peter Vanderwarker