AIA Utah at The Leonardo
By , November 8, 2013
Connecting science, technology, art and creativity, The Leonardo, located in Salt Lake City, UT is well-known for hosting events, classes, workshops and programs. One of The Leonardo's main selling points for one of its event spaces are a series of NanaWall operable glass wall systems that create a seamless transition between the indoors and out.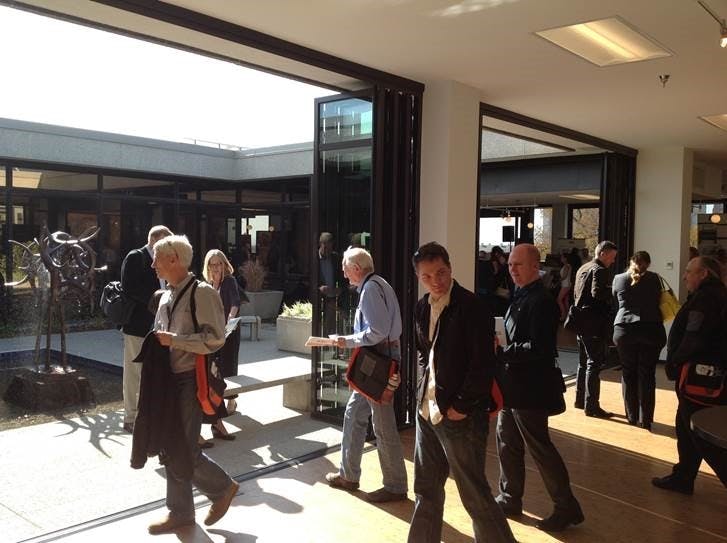 On October 25th, the American Institute of Architects held a successful conference at The Leonardo where architects were able to learn about NanaWall products and operate them a few steps away. According to a faculty member "the NanaWall systems are a wonderful selling tool in renting this space."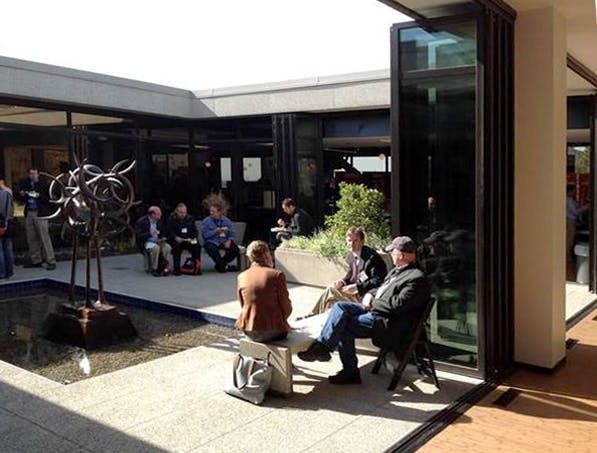 Dennis Mills, a NanaWall representative, said "Despite the cold November climate in Salt Lake City, we were able to keep the NanaWalls open from 10am well into the late afternoon." NanaWall systems that are located in cold weather climates are designed to be thermally efficient to keep the cold air on the outside while maintaining comfort and warmth on the inside. Engineered to perform through all four season, NanaWall Systems has earned the trust of architects, builders, design professionals, and homeowners as a solutions provider for re-imagining how buildings, people, and the elements interact, making it the perfect choice for The Leonardo.
For more information about The Leonardo, visit www.theleonardo.org