Butterfly Takes Flight with NanaWall ― The Video
By Liz Snyder, April 2, 2015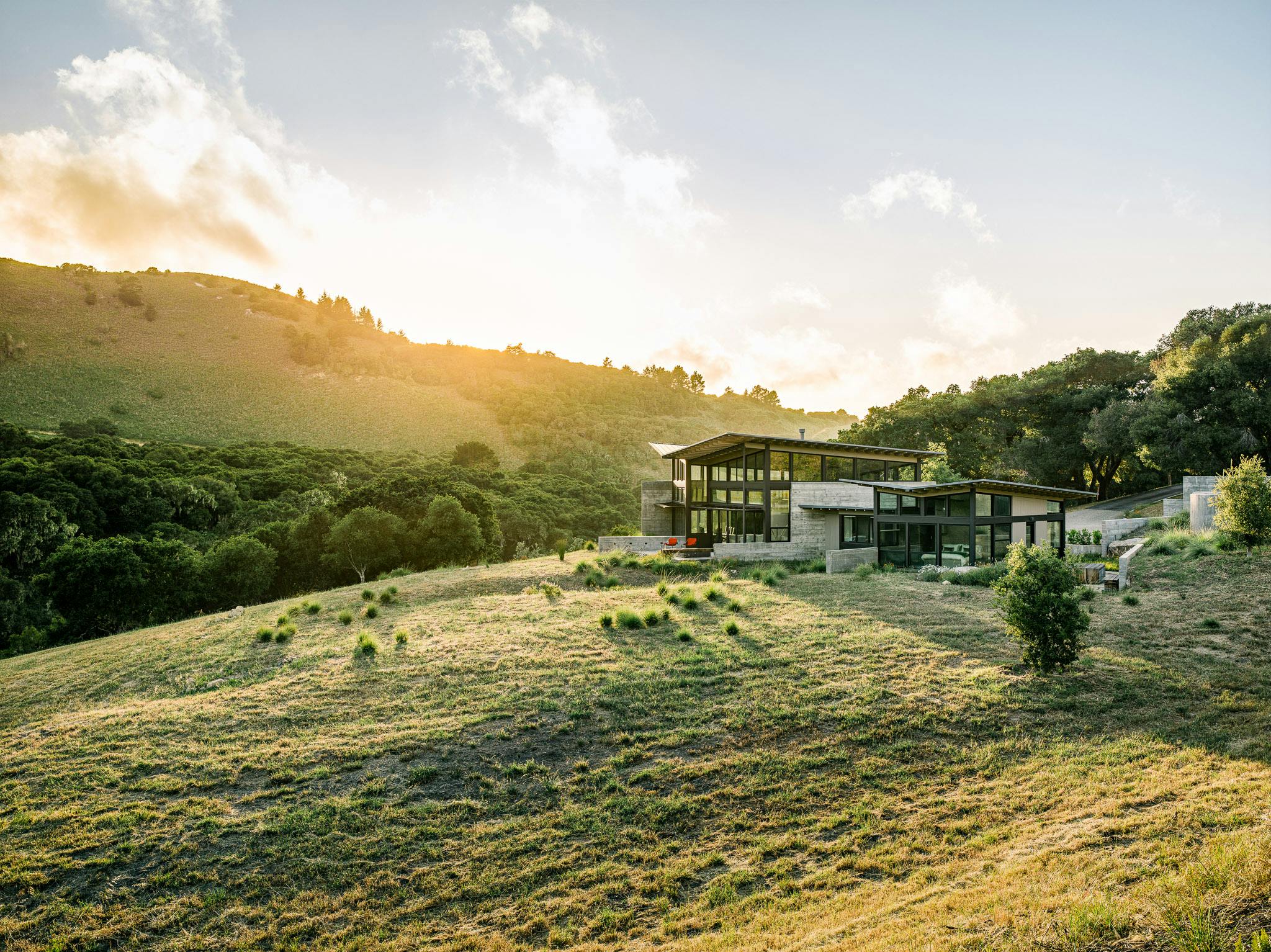 The Butterfly House came to us through our developing relationship with San Francisco-based architectural firm, Feldman Architecture, the creators of this architectural wonder. Throughout the story of Butterfly, we wanted to show the homeowner how NanaWall opening glass walls transform the conventional view of a home, or rather from a home, into a dwelling that knows no boundaries, and quite literally, communes with nature.
Indoor/Outdoor Living with Opening Glass Walls
This home, located in Monterey County California, illustrates perfectly how homeowners are able to embrace the indoor/outdoor lifestyle by incorporating the use of NanaWall opening glass walls. As stated by homeowner David, "you can be here inside but also feel as if you are outside" whether the walls are opened or closed―the NanaWalls integrate the two spaces.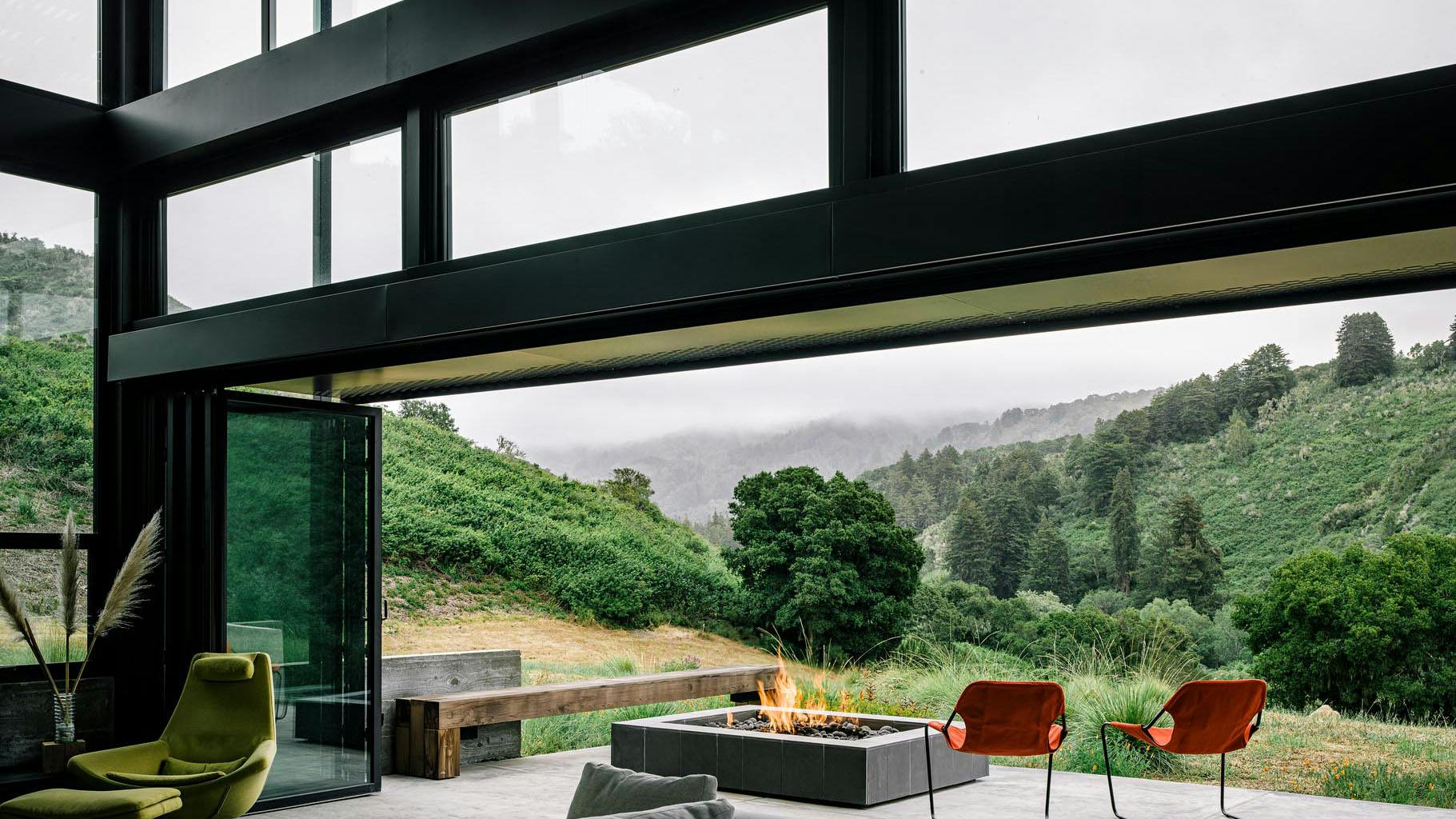 Together the homeowners and architect Feldman envisioned a home that was like "a butterfly landing in a meadow". The homeowner wanted a home that sat lightly on the land and thrust out and into nature providing unobstructed views of the surrounding environment and wildlife.
This Award-Winning Property Featured in April 2014 Edition of dwell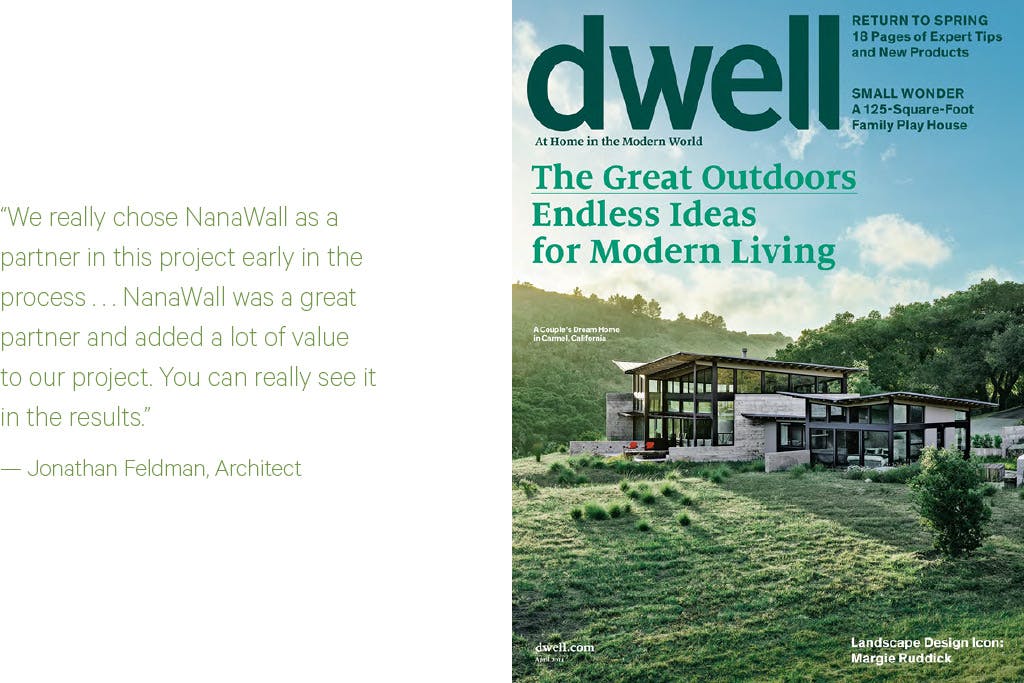 Ease of Operation and Energy Efficiency
Homeowner Suzanne presented a request, "My challenge to our architect was…..I have to be able to do this when I'm 85."
Accepting this challenge while sourcing high-performance products for this building, the architect turned to NanaWall for excellent thermal properties. NanaWall Systems offers many options to get the needed U-values to design with this much glass without compromising with heat loss or heat gain depending on the season. Through the use of the floor supported NanaWall SL70, the design was able to be realized by allowing the maximum amount of glass. And through NanaWall floor supported technology, Suzanne declares, "They are very easy to use".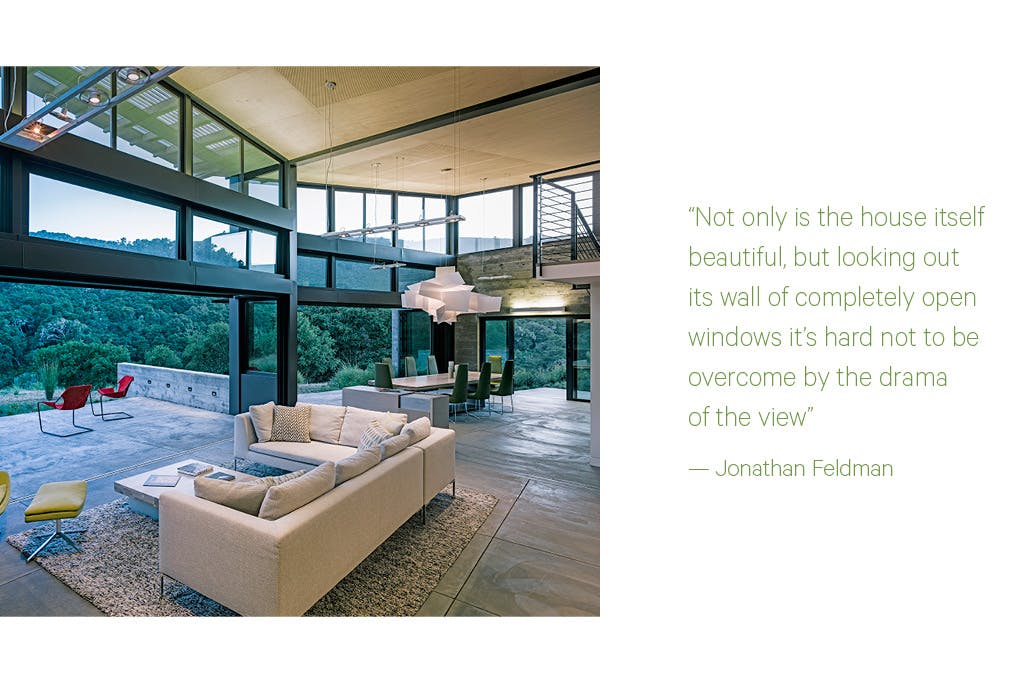 The Butterfly Takes Flight, Final Thoughts
From the dramatic industrial architecture and butterfly-shaped roofline to the large expanse of opening glass walls, Butterfly House complements the breathtaking landscape it is nestled upon. The floor supported NanaWall SL70 product was able to meet the design requirements of the project while the energy-efficient panels allow the homeowners to enjoy the changing seasons with comfort.
Discover how other homes leverage NanaWall opening glass walls in our extensive project gallery!