Celebrating the Many Colorful Projects of Our Powder Coating Process
By NanaWall Systems, September 16, 2020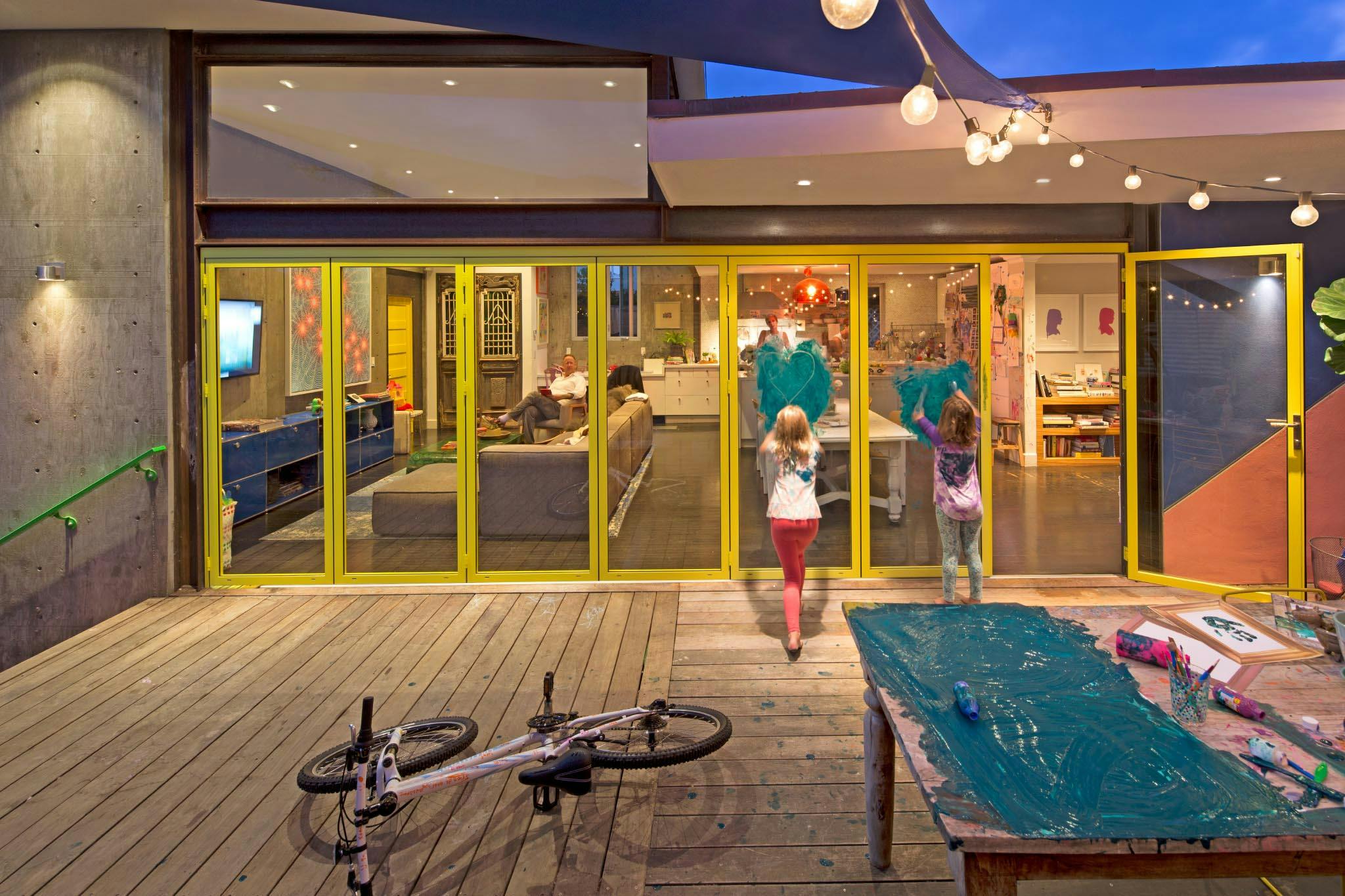 Do you know NanaWall aluminum framed opening glass walls can be customized with over 200 powder coating options? Colorful opening glass walls add a touch of unique design style and personality to residential spaces or can simply be utilized to accentuate a pre-existing color aesthetic. In commercial applications, these lively profiles further elevate a company's branding efforts by matching our systems to a brand's color identity. While traditional anodized silver and black frames are preferred for a modern, minimalist simple design, our colorful opening glass walls allow expression and individuality to reflect throughout commercial and living spaces. Diminutive pops of color have been incorporated into modern designs with on trend bold greys to match exterior trim choice, barn reds, regal blues, as well as taupes and earth tones akin to certain architectural styles.
Why Powder Coating?
Compared to traditional liquid paint, powder coating is applied electrostatically and then cured in an high heat oven. An electrostatic gun provides a negative charge to the powder, which attracts it to the aluminum frames of NanaWall opening glass walls. Multiple coats create a thick layer which in return ensures durability and longevity. Powder coated surfaces are less susceptible to chipping and scratching thus the choice in the automobile industry for bumpers. But do take care as to not scrape the surface with a sharp object as nothing is impervious. Furthermore, powder coating is more environmentally friendly as it releases significantly less volatile organic compounds (VOC's) into the atmosphere than certain liquid finishes.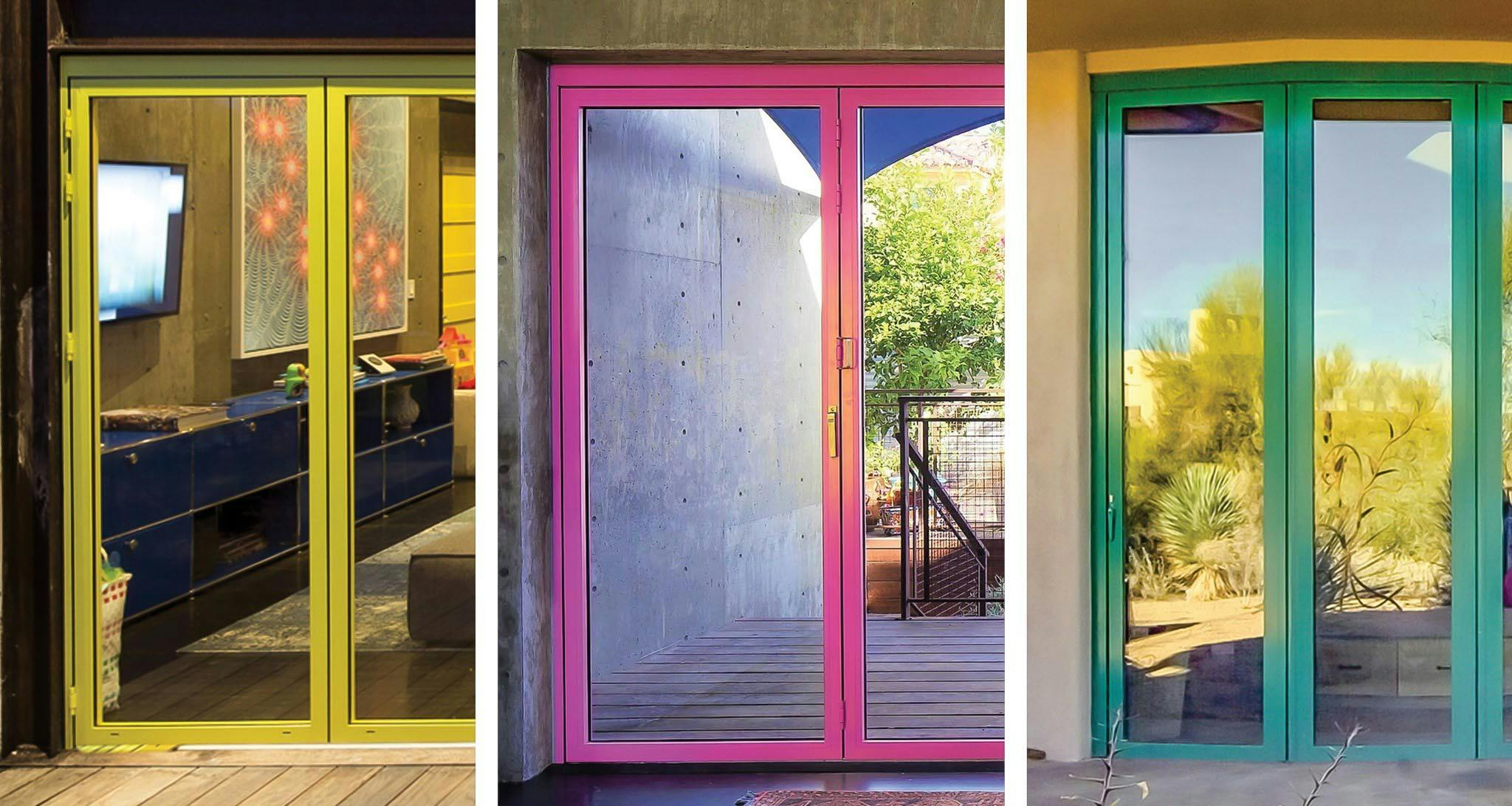 The NanaWall Powder Coating Process
The first step in executing this durable finish is to arrange the profiles and various components for a series of acid baths, de-ionized water rinses, and a sealant process, all intended to clean and prepare the surface for powder coating. After the cleaning process is complete, the components are then placed in an oven at 350 degrees for roughly 30 minutes to ensure profiles are completely dried.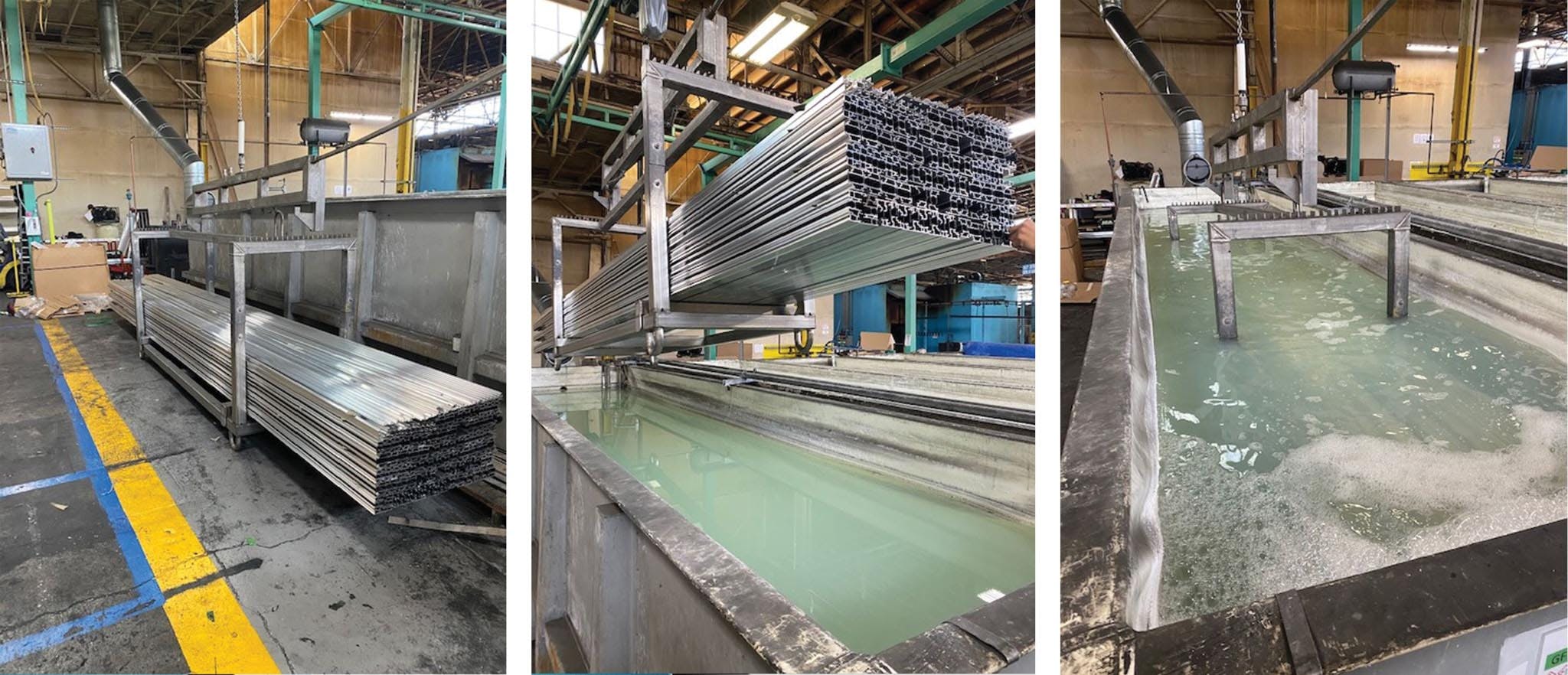 Powder coating is then applied with an electrostatic gun into several coats to achieve desired thickness before being cured in an oven, this time at 450 degrees for 30 minutes. To ensure the quality of product, each part is carefully examined by qualified inspectors for potential defects and color adhesion before being sent off for assembly.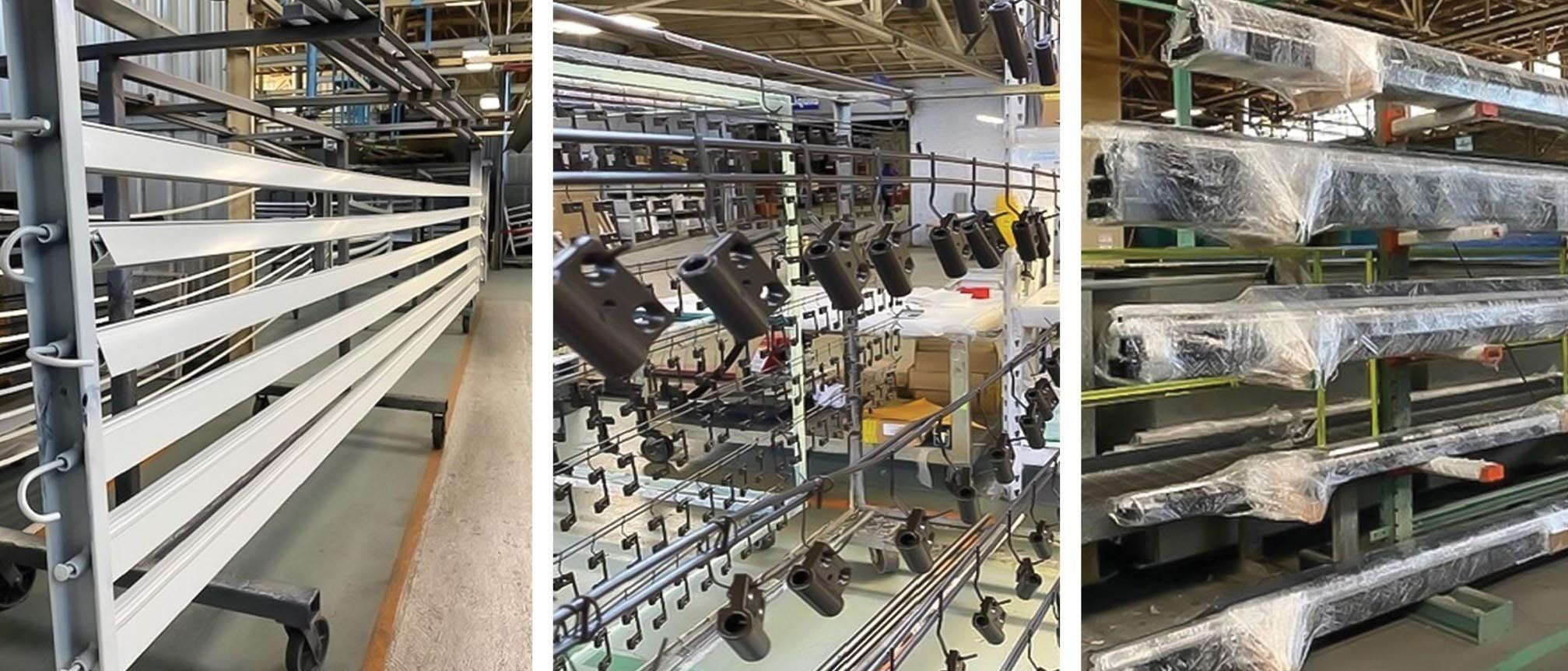 Transform Spaces with Color
Our aluminum glass wall systems are not restricted by the traditional neutral metallic hues. With NanaWall Standard 50 and over 200 powder coating finishes, NanaWall can custom color match most color aesthetics in both residential and commercial applications. We also offer matte and gloss finishing, dual colors, simulated wood grain, and other options. But why powder coat your NanaWall opening glass wall? Aside from providing an opportunity for expression, color psychology supports the notion that certain hues influence feelings and overall moods. In residential settings, whether it be in the form of decorative accessories, painted walls, or opening glass walls, simple pops of color can immediately transform the energy of a room depending on the color choice. In commercial applications, your NanaWall system can match the color of your brand and enhance your company's association and presence. Now let us celebrate some colorful projects!
Bold Commercial Storefronts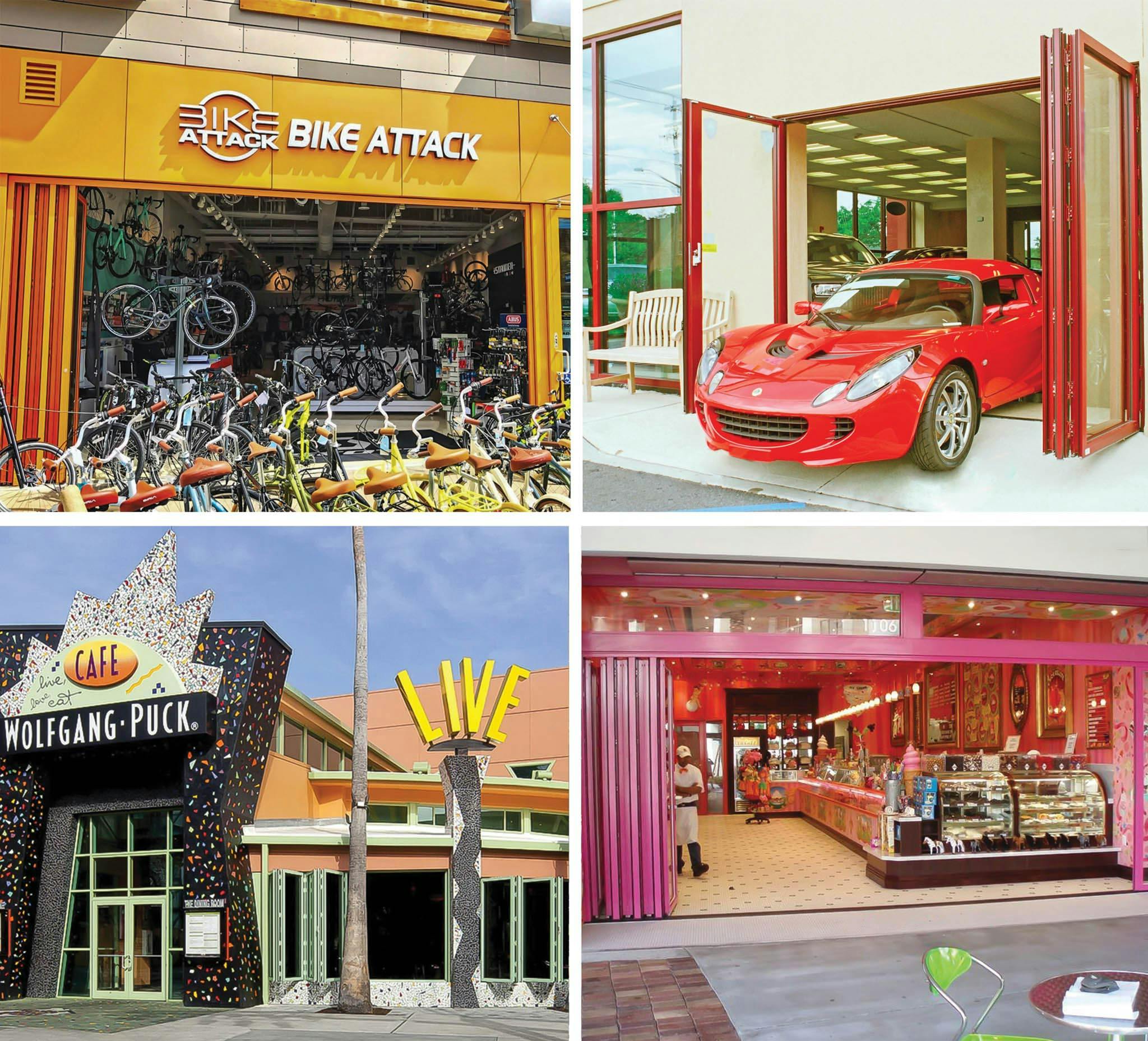 Unique Residential Façades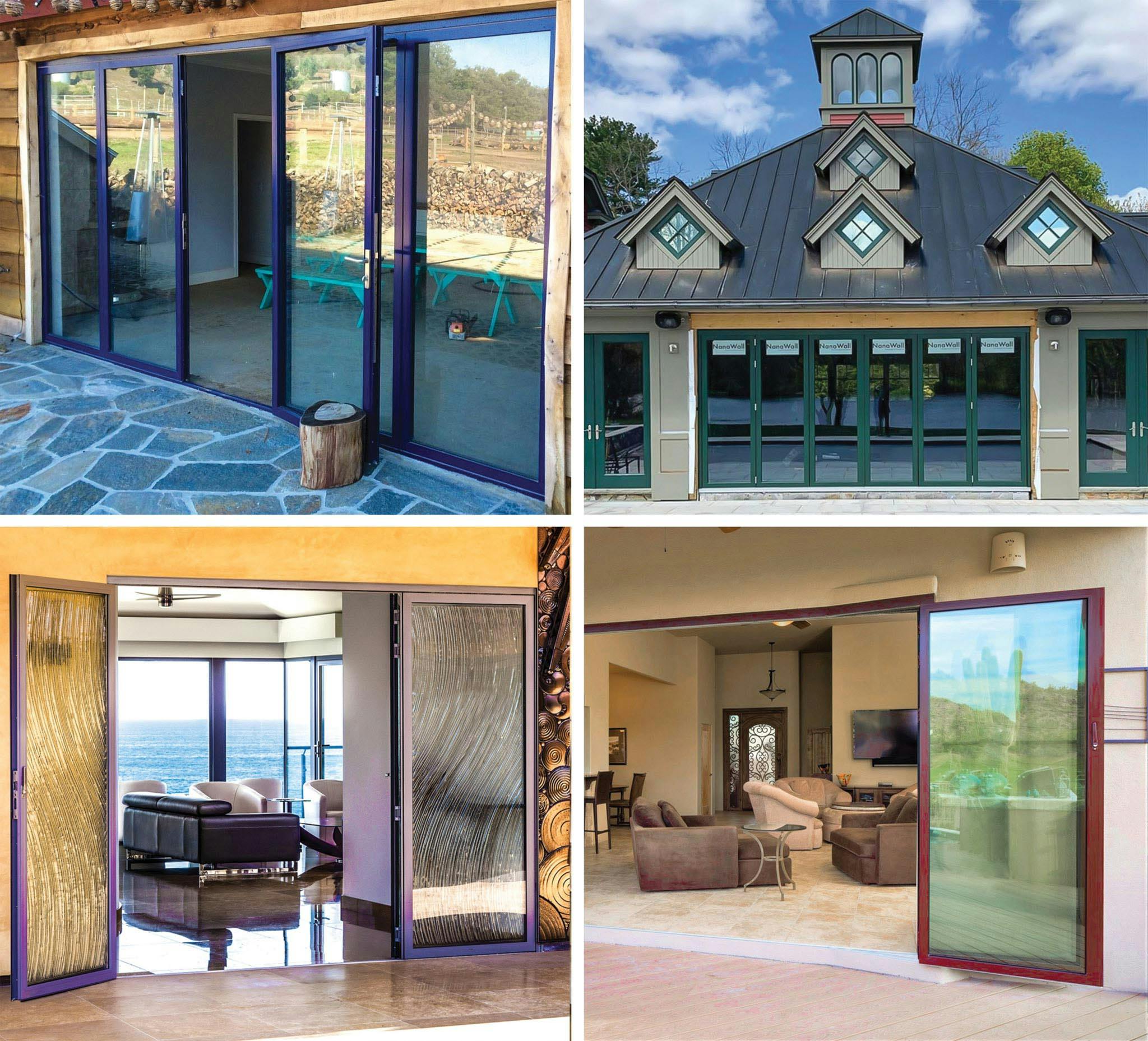 Final Thoughts
Whether it be in residential or commercial settings, there is no doubt that a little pop of color can dramatically change the look and feel of a space. A powder coated aluminum framed NanaWall system customized to your color of choice will not only reap the benefits of a flexible large opening but also add a touch of unique design aesthetic to any space. As a method of choice for aluminum frames, powder coating ensures both durability and longevity.
For more information on how you too can customize your NanaWall with our different powder coating options, visit NanaWall.com!